Another year has passed and what a year it was with some outstanding high points due to living so close to the alps, but also with plenty of covid induced low points in the first half of the year. The year started with the first variant and a full on lockdown in the UK, which resulted in Becky being unable to travel backwards and forwards as required for her job and me staying in the UK until mid February.
It was my first full year living in Munich and I certainly made the most of living an hour from the alps and regularly had my mind blown about what I could achieve without even taking any annual leave! I am not sure I have ever had a year in which I have spent so much time in the mountains, and I am really looking forward to Becky also discovering this properly this year!
Winter
After heading back to Germany in mid February winter was looking pretty bleak, with most of the snow in Bavaria having melted and no travel possibilities to the higher mountains in Austria. However, the lack of snow for ski touring ended up providing some wonderful winter walking opportunities and I had some truly spectacular winter walks. Eventually, and somewhat surprisingly, the snow returned. This enabled me to get out out in some wonderful ski touring conditions towards the end of the winter and before Becky's first trip back out here.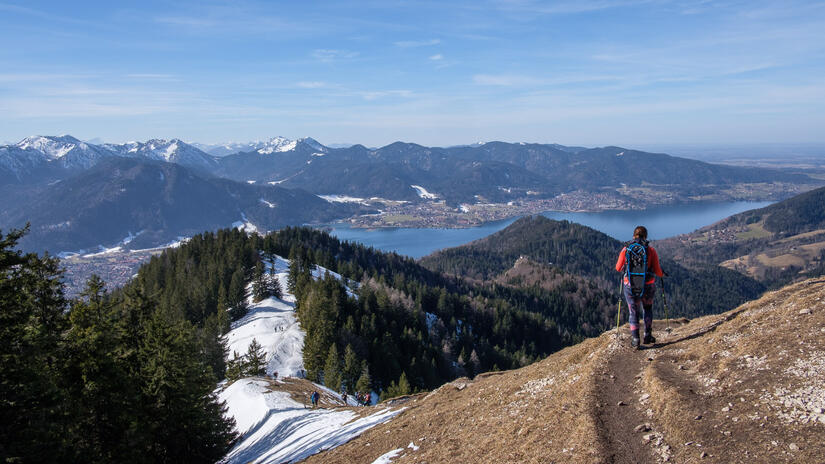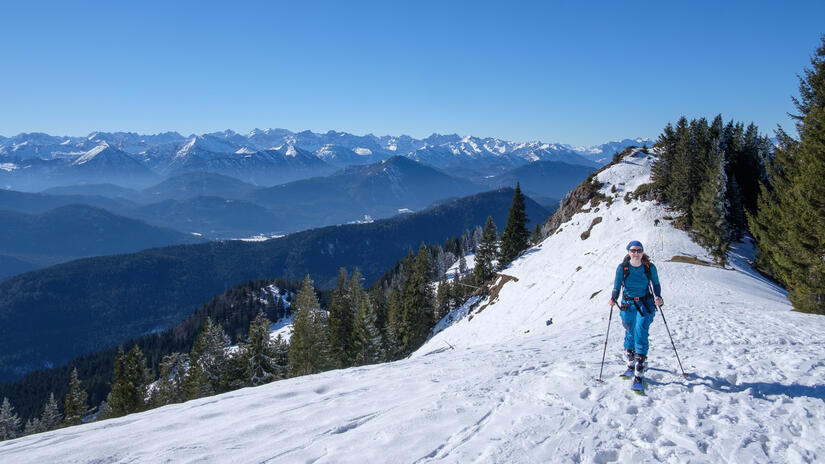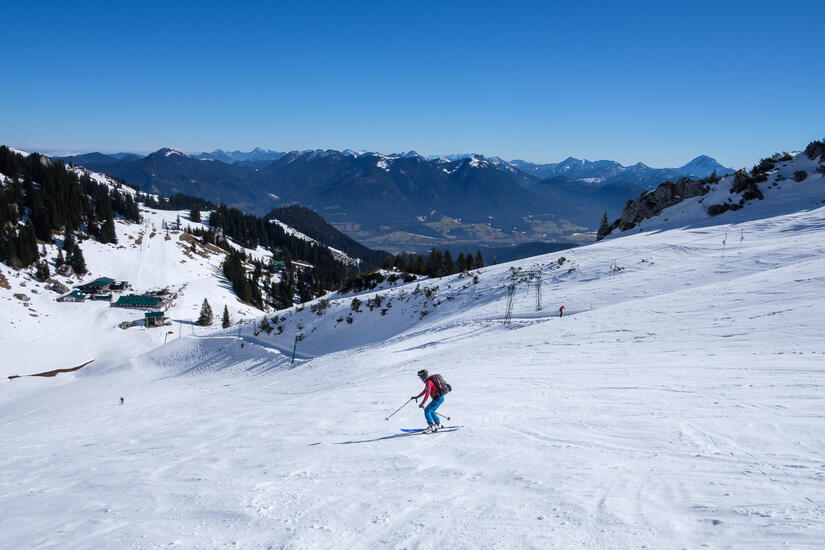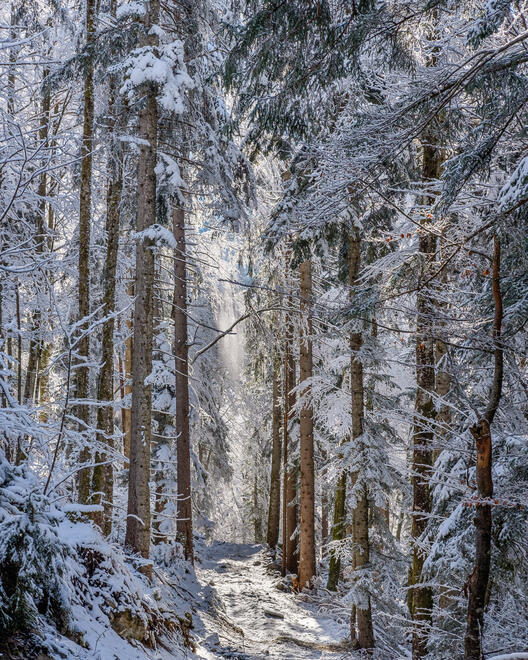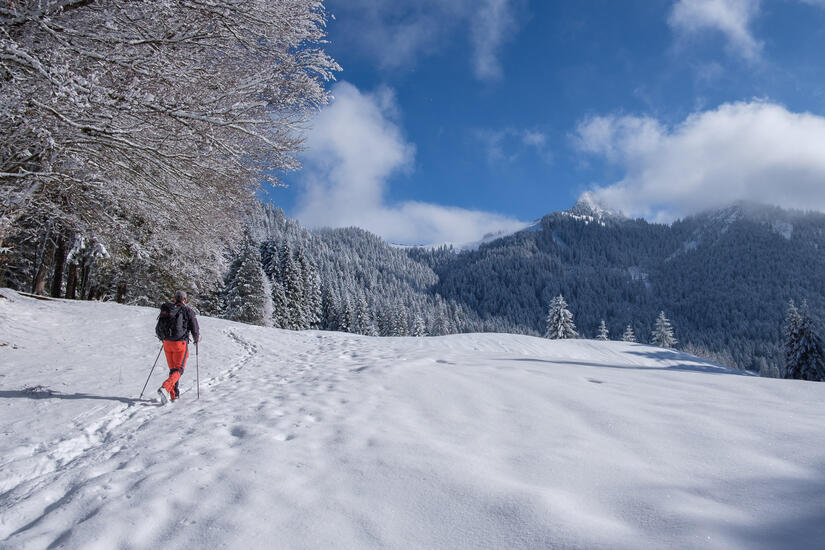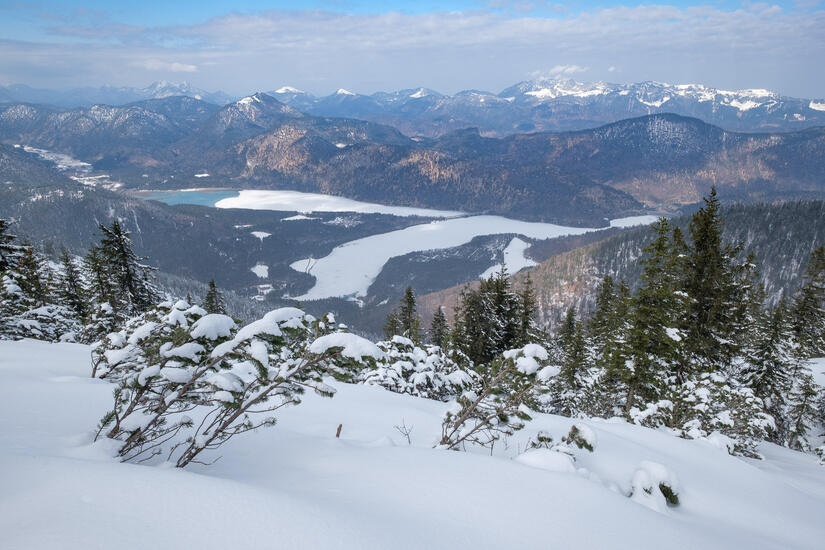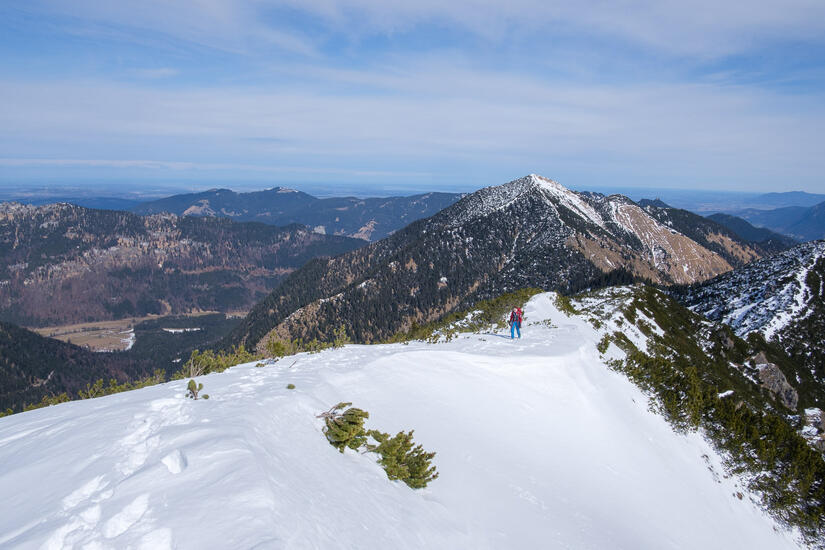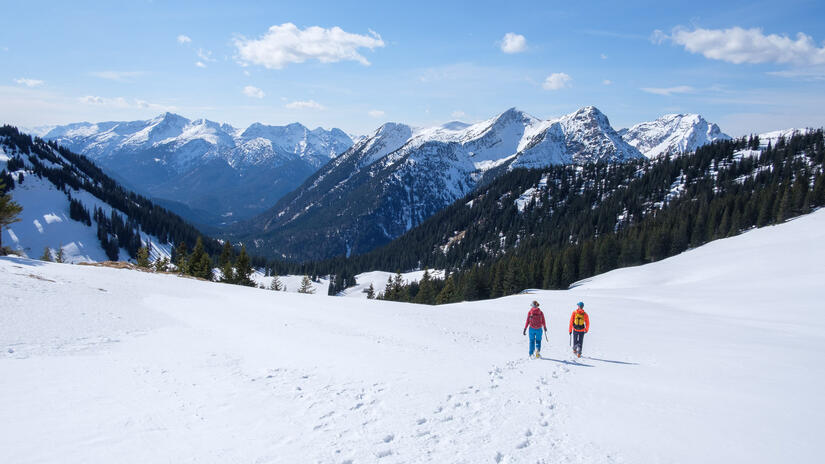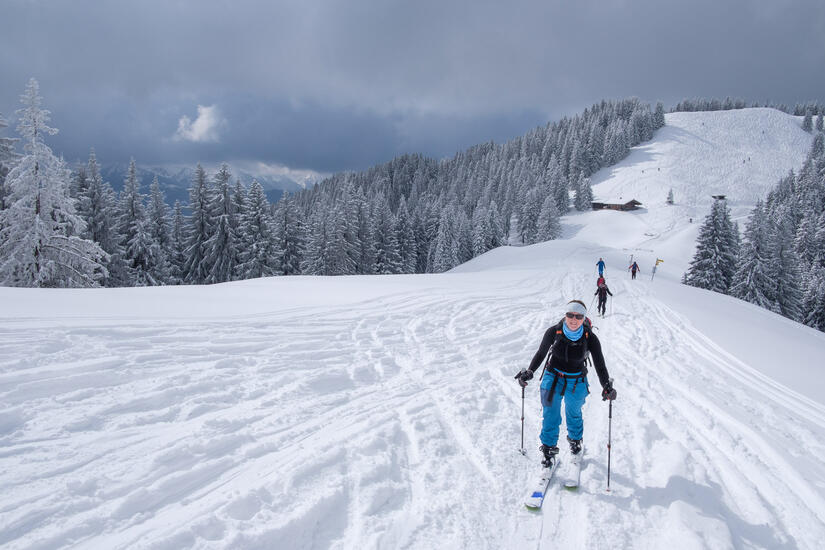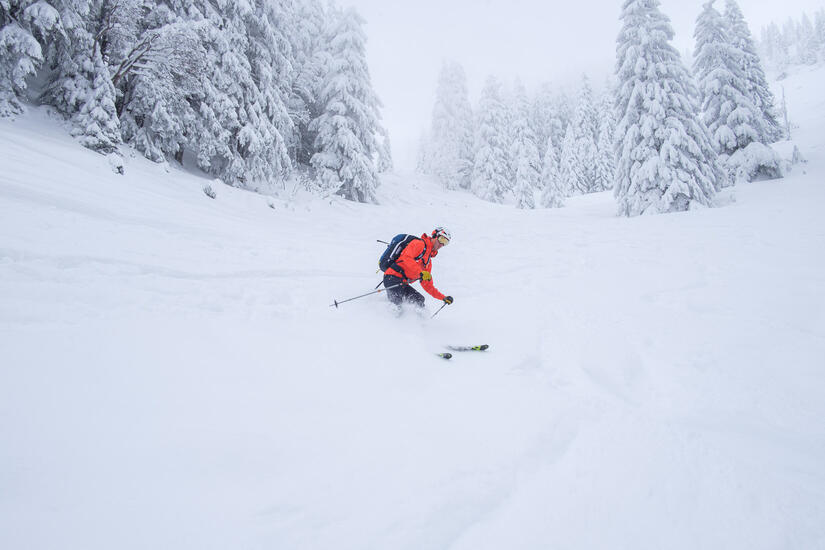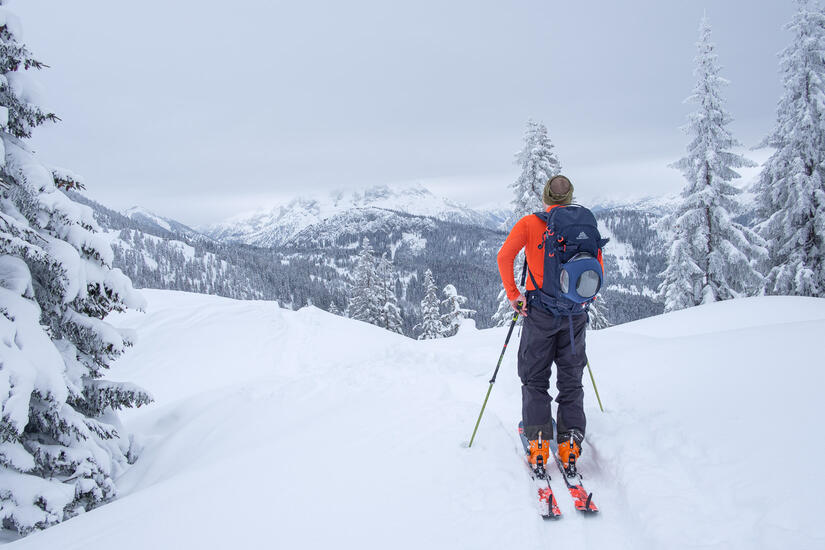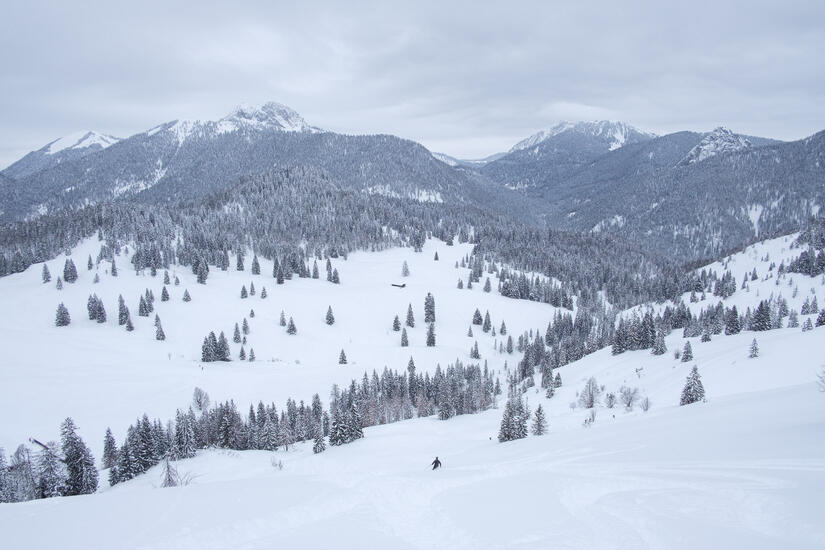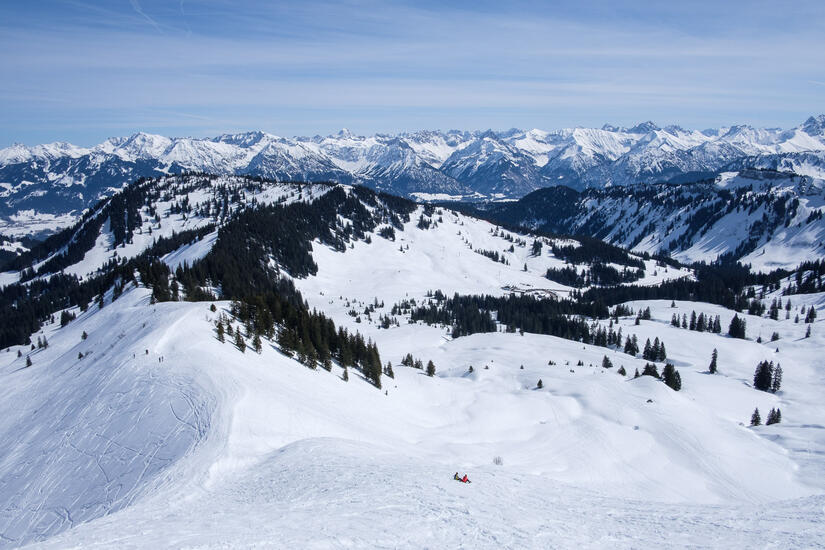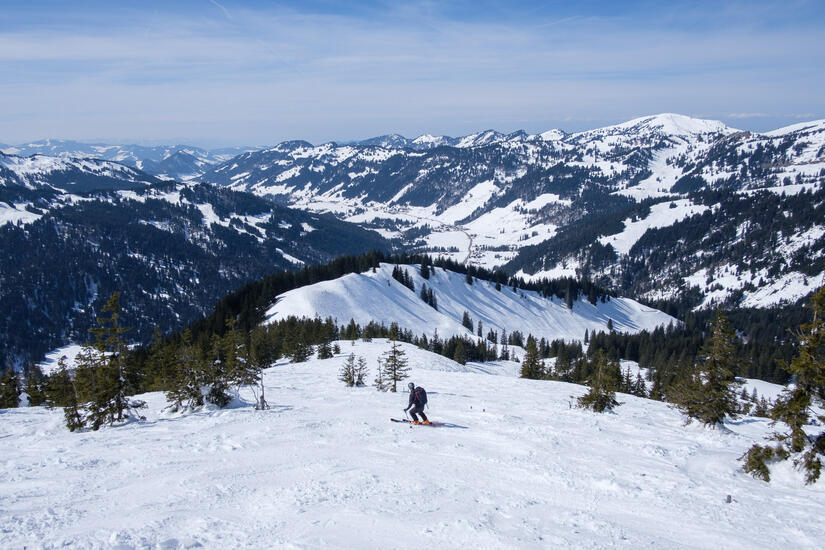 Spring
After most of winter having fairly limited snow cover, by the time we were moving into spring it just wouldn't warm up which meant that the snow stayed in the mountains for a very long time! Becky managed to navigate the difficult rules at the start of April and made her first trip out to Munich in 2021. After a week's quarantine we made the most of the wonderful weather and enjoyed some wonderful winter/spring walking as I had taken a week off work.
As we moved further into the year the covid restrictions started to ease which meant that we could also go to the "forbidden land" of Austria, which certainly opened up opportunities! Eventually the snow started to melt and we were able to change from winter walking boots and back to trainers, and it seemed like the covid situation was improving.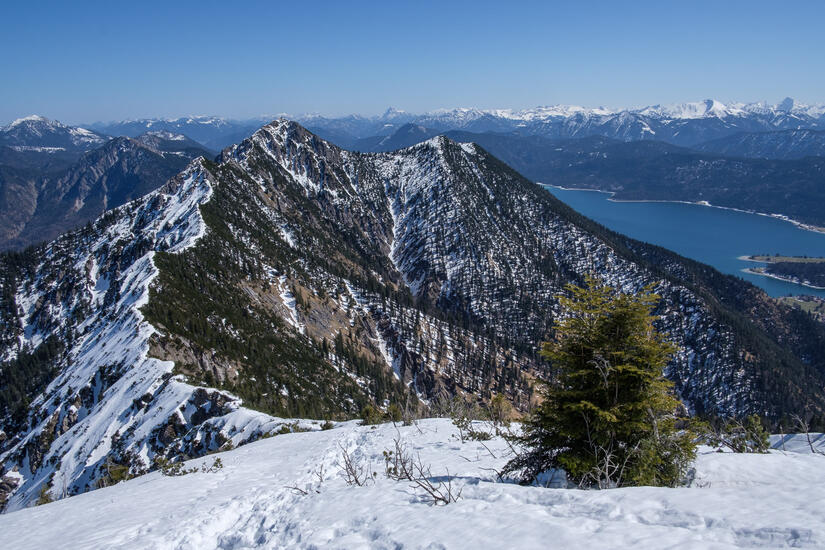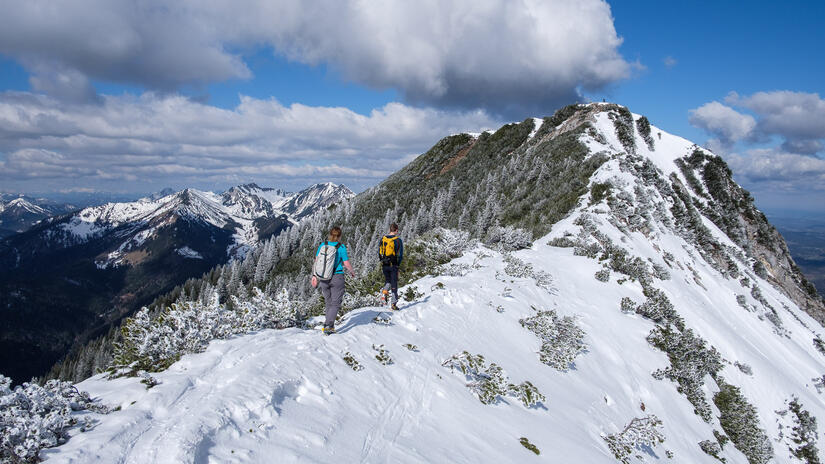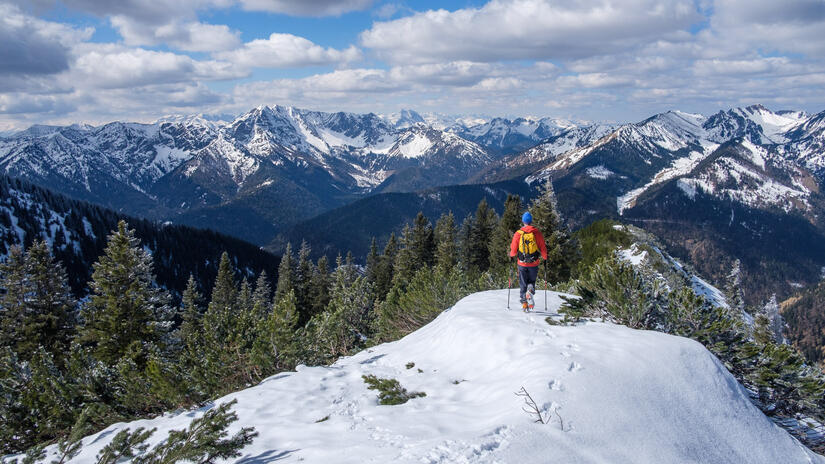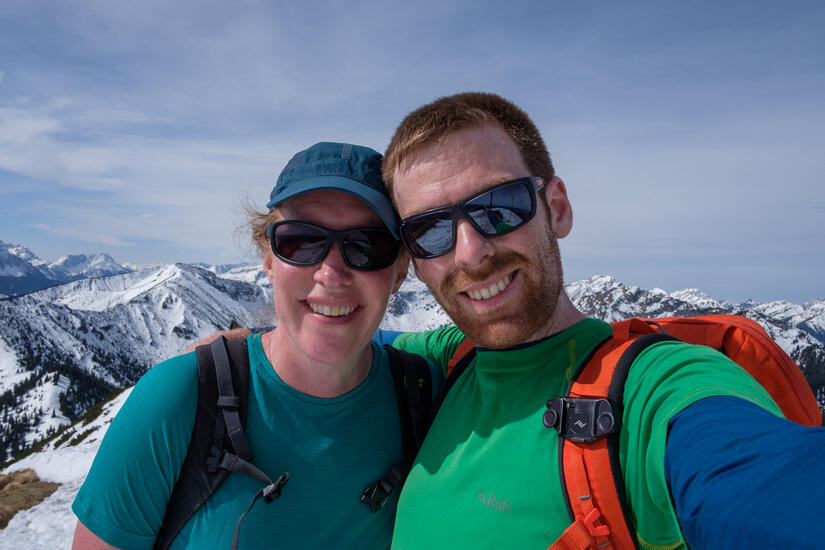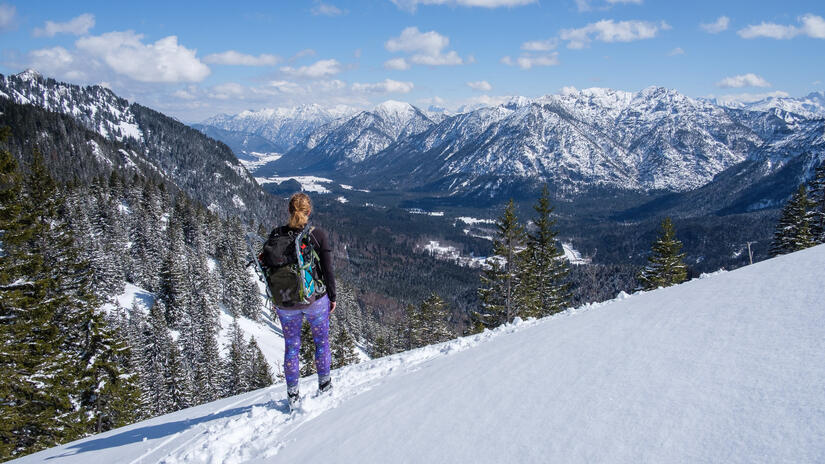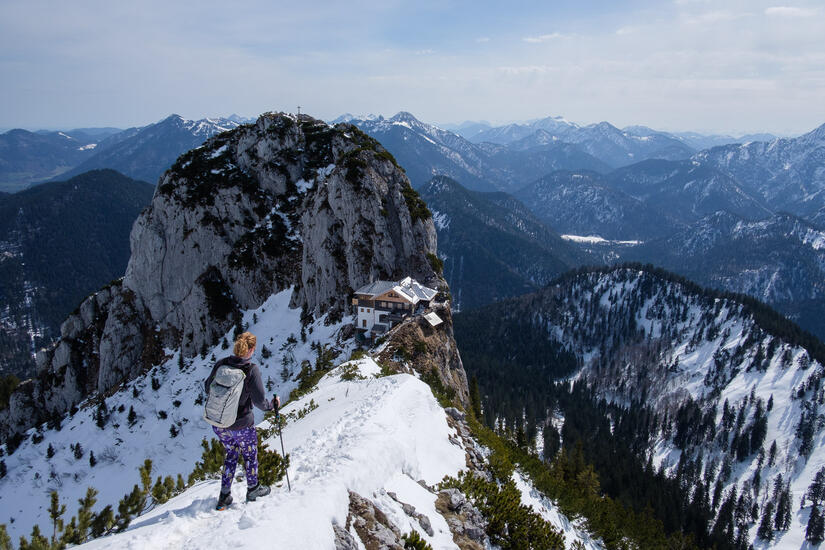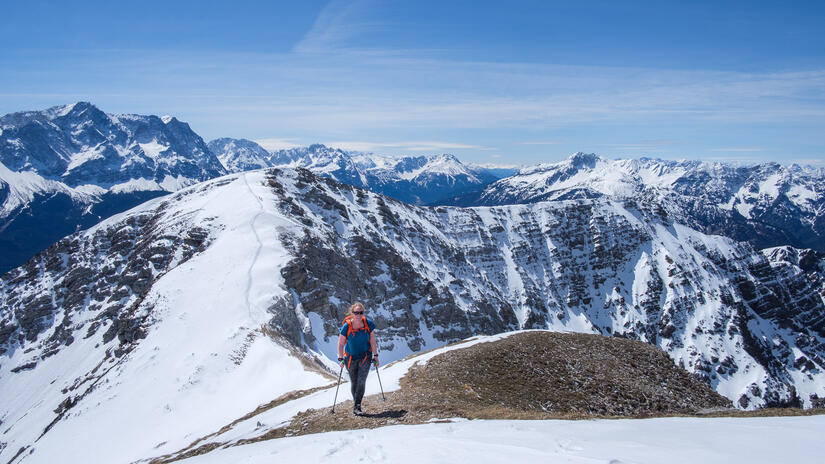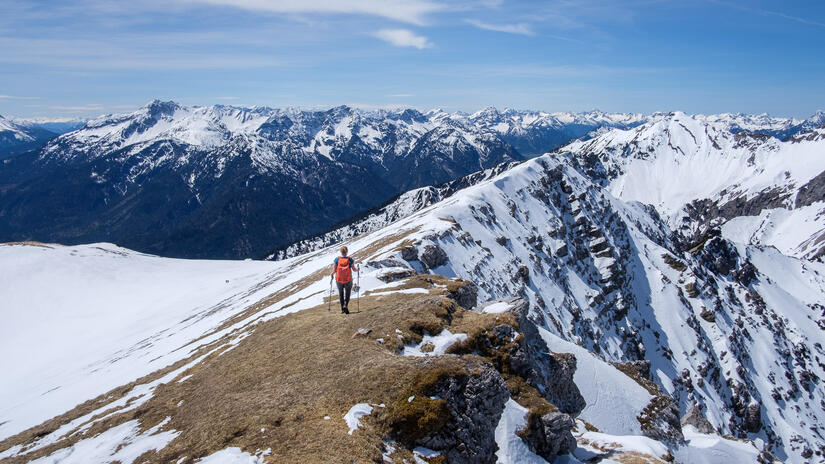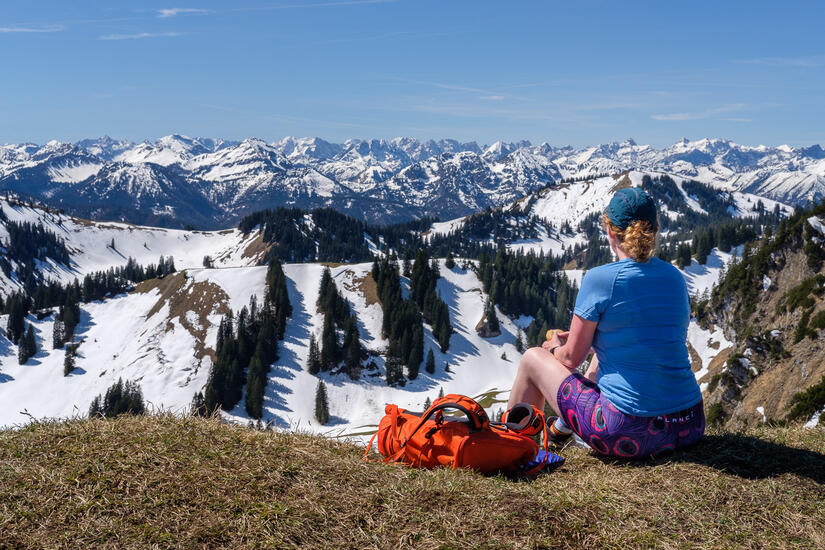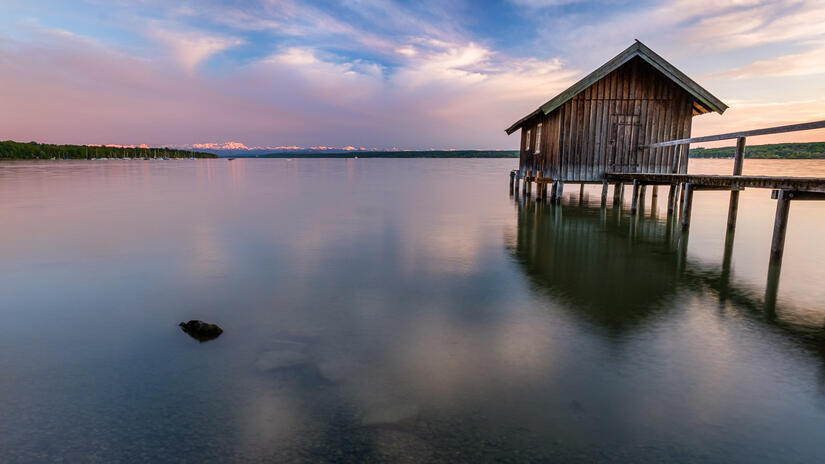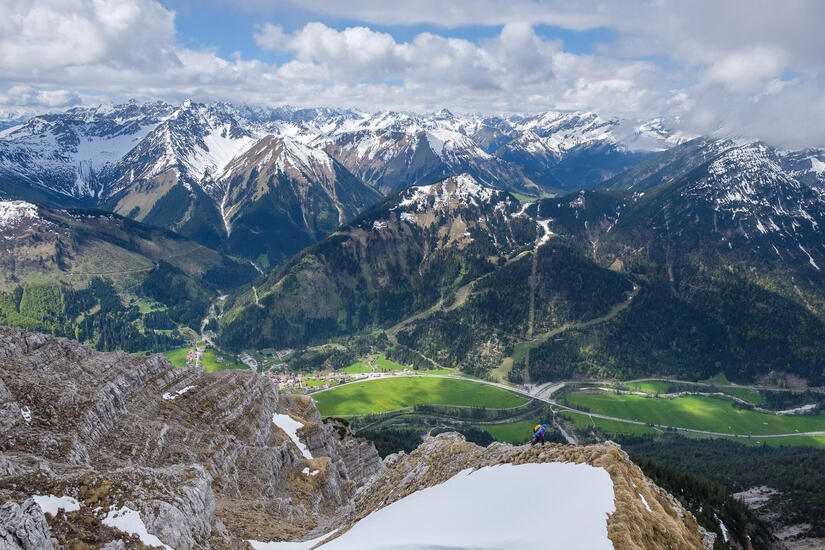 Early Summer
Unfortunately yet again Covid hit us when Delta kicked off which meant that Becky couldn't come back out in June. This was a real shame as June was wonderful here and was really when my mind really started to be blown about living in Munich.
As we moved through June the walking became easier as the snow melted and we were able to enjoy some wonderful days out in the hills, and then we got to the start of the summer alpine season and over a long weekend I climbed two alpine peaks with some friends. This would normally have been a main objective on a summer holiday!
With Becky not being able to travel out here, I headed back to the UK in July to see her. When I left I was expecting to have to quarantine for 14 days in Germany on my return, but after a wonderful 2 weeks back in the UK seeing family and friends we were able to both return to Germany due to a rule change! We did get "lost" on the way back to Munich from Bristol and found ourselves in Glencoe for our friend's last Munro!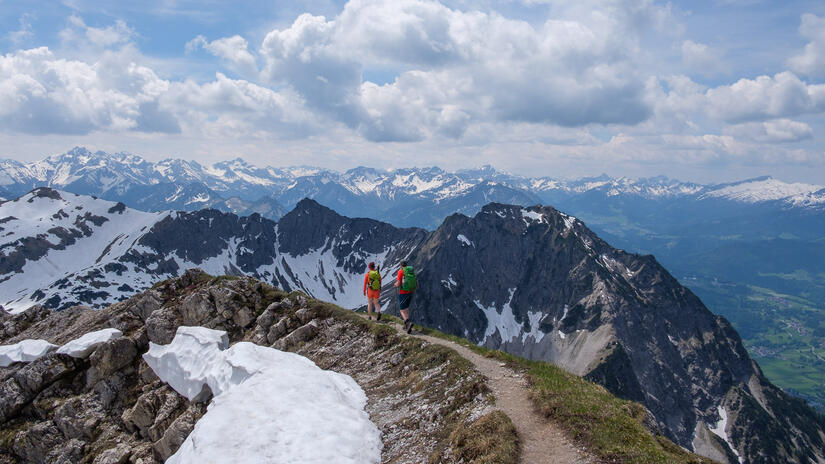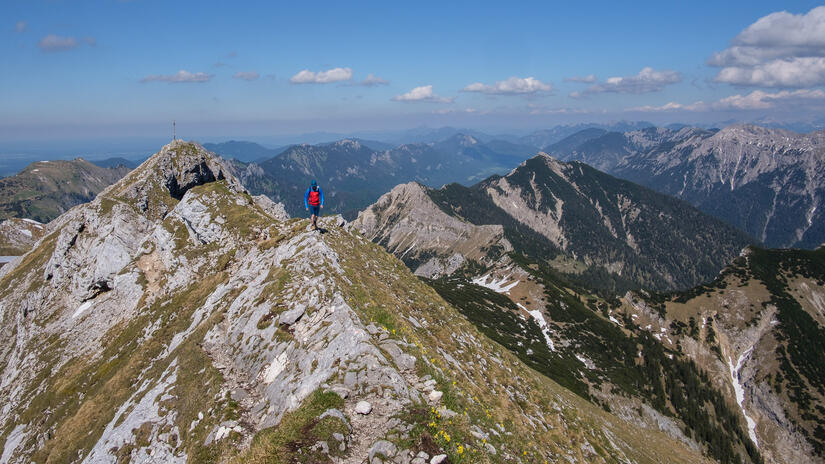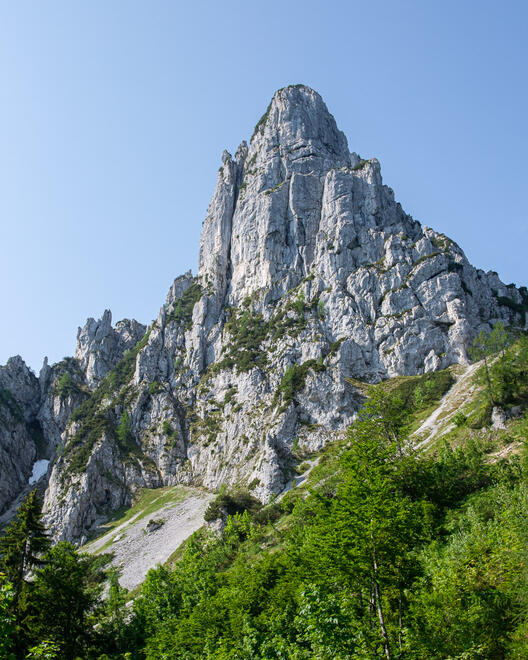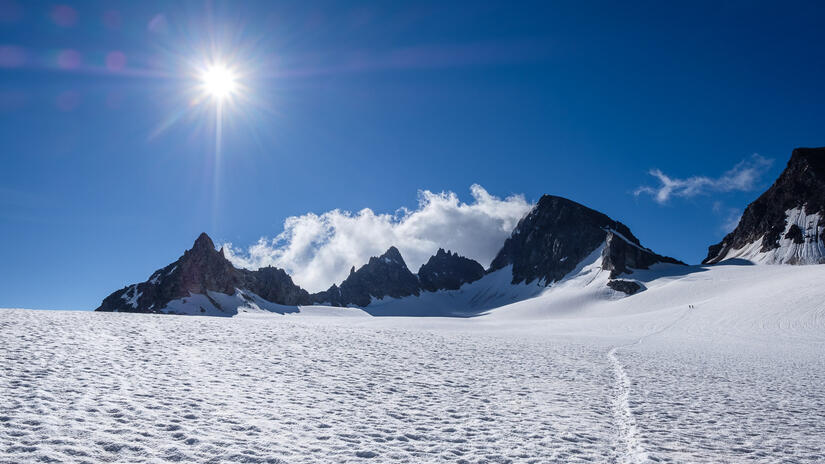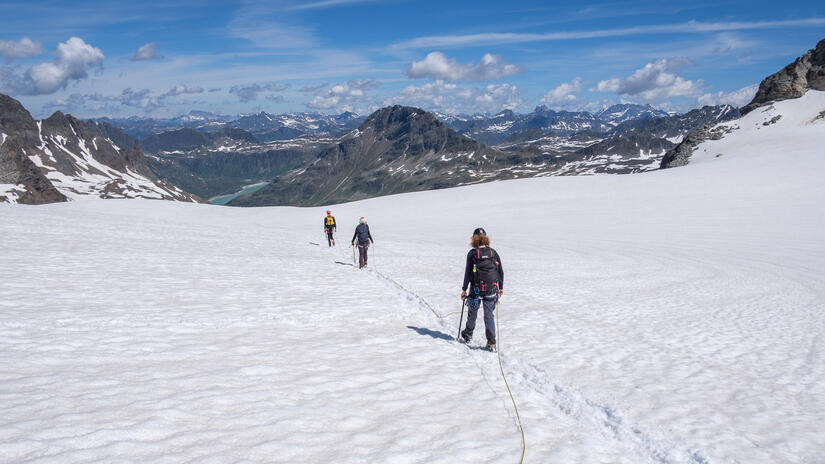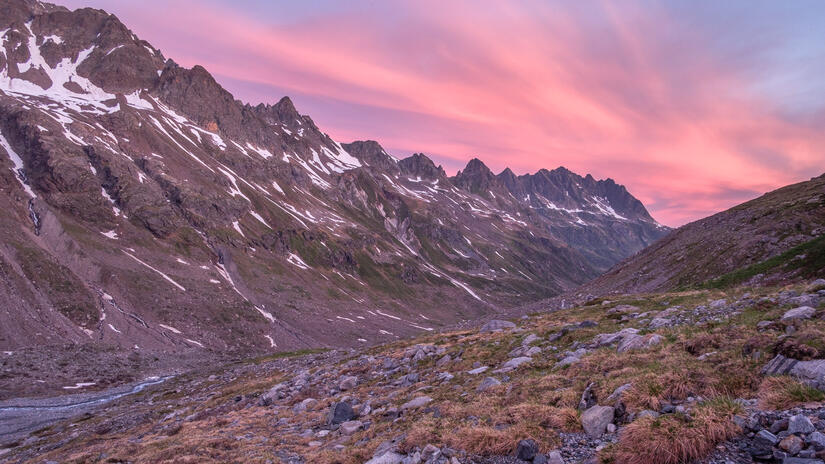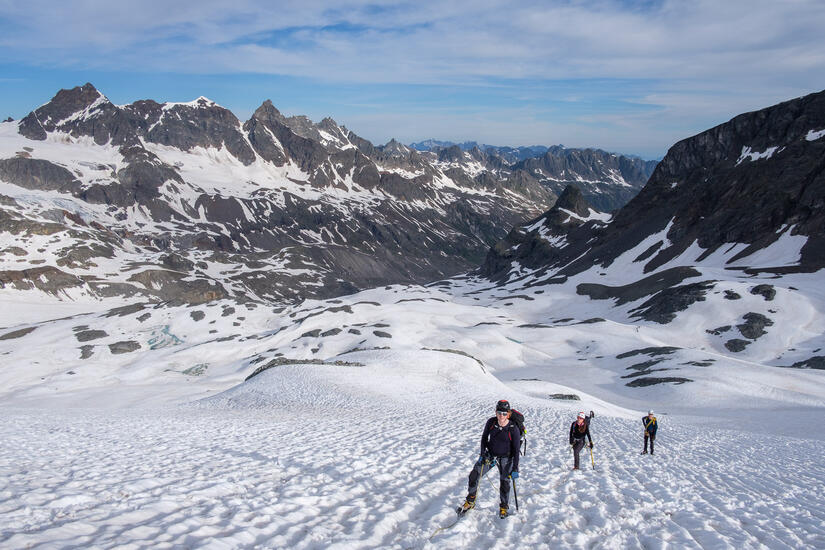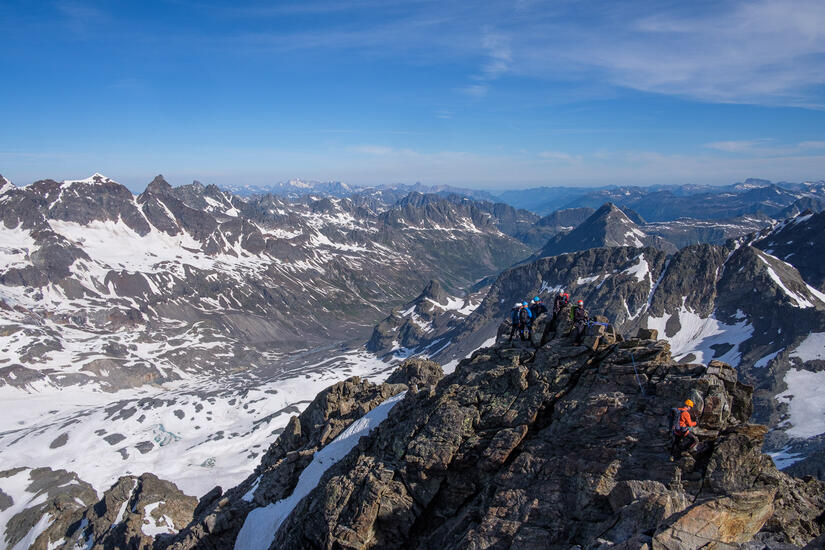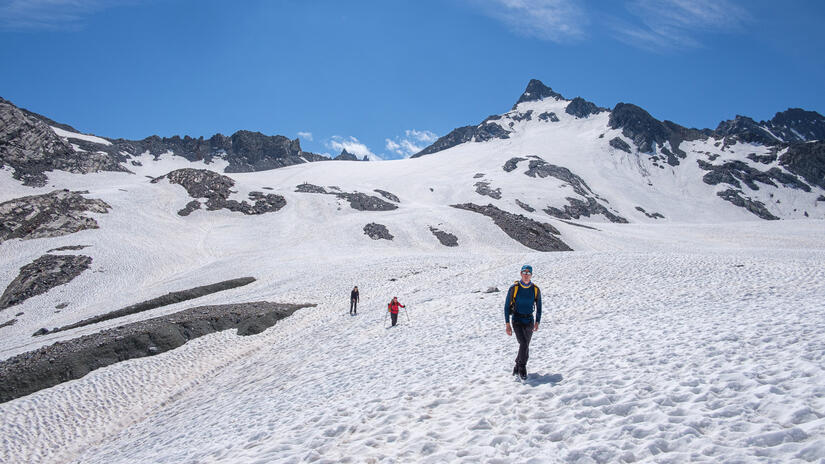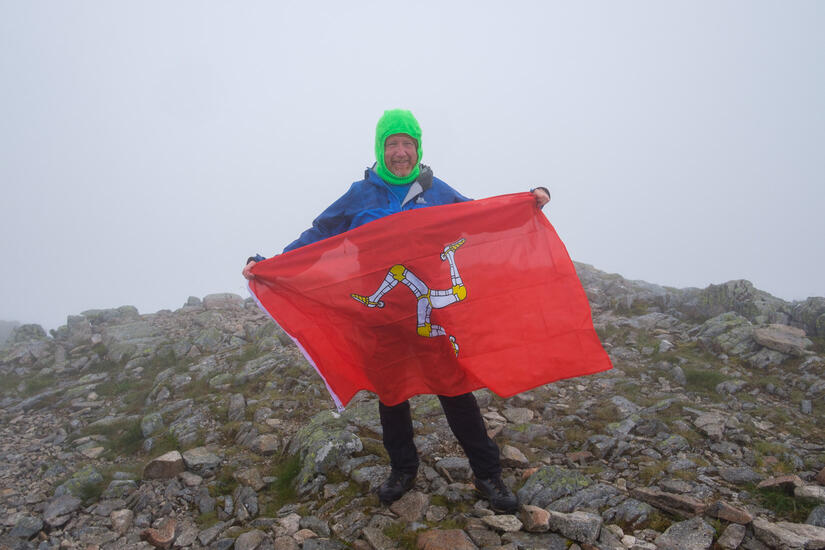 Summer Holiday
After we headed back to Germany we had our two week summer holiday, however it is safe to say the weather was pretty mixed and we actually ended up back in Munich for 3 days in the middle as the weather was so bad! Despite this we made the most of it and managed a number of Klettersteigs, a climb and two alpine peaks.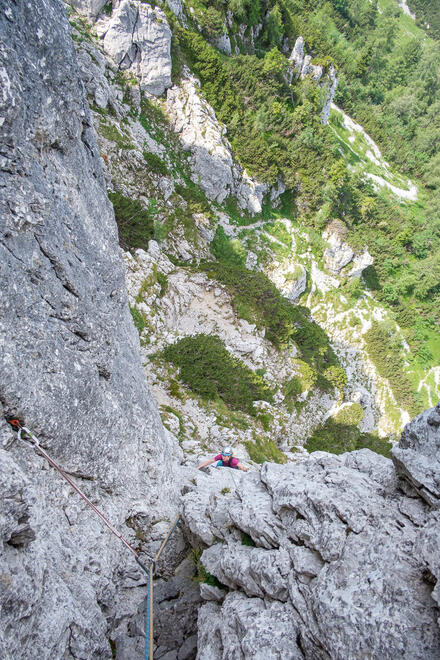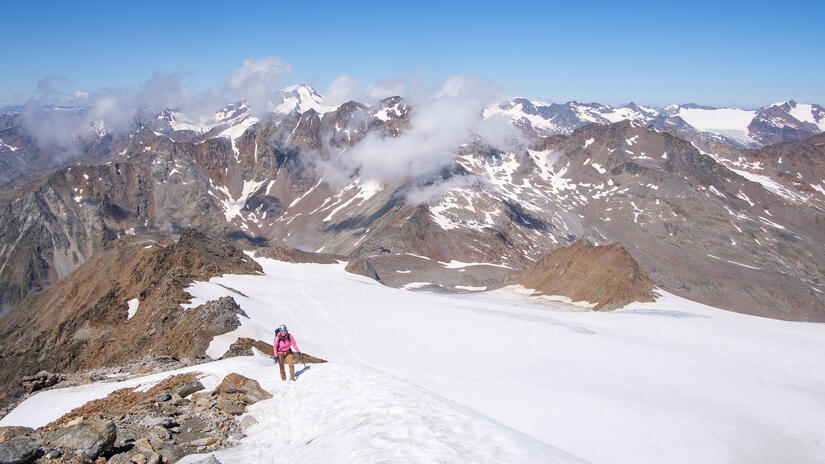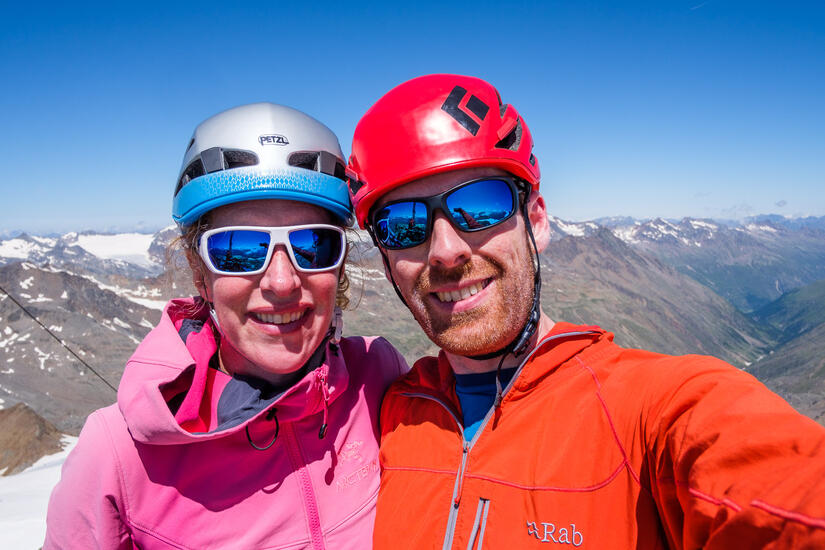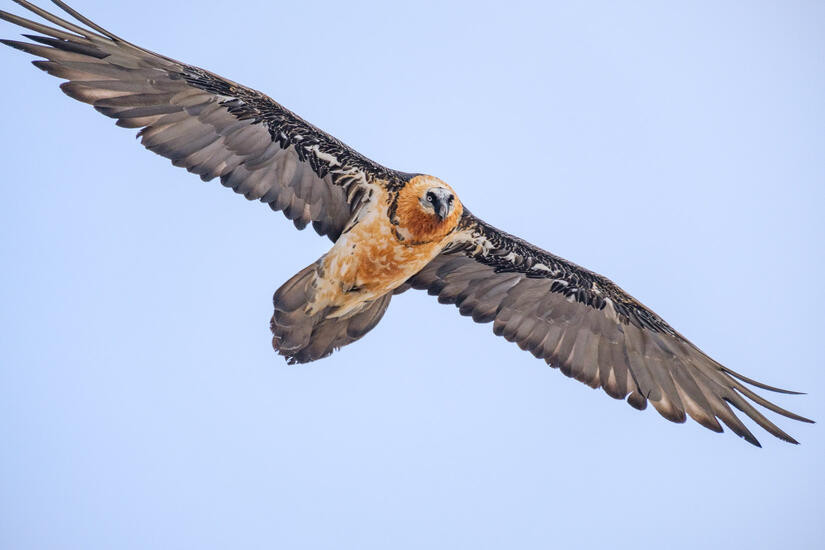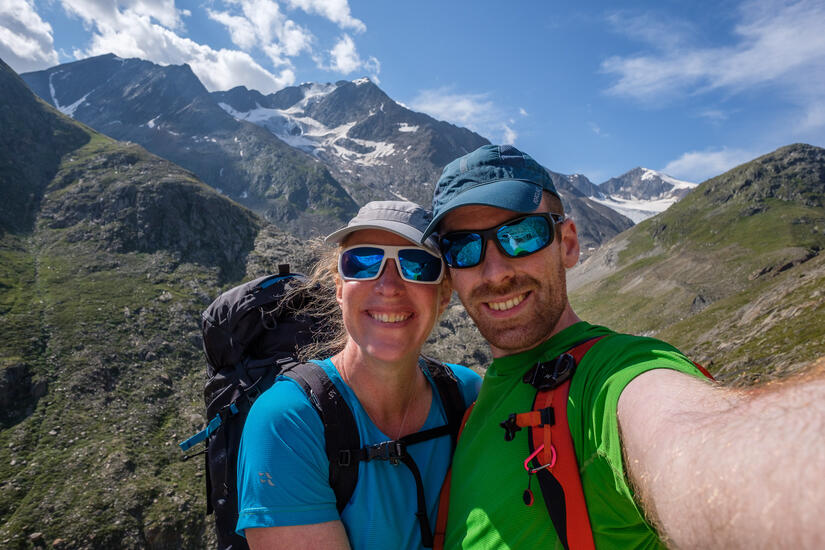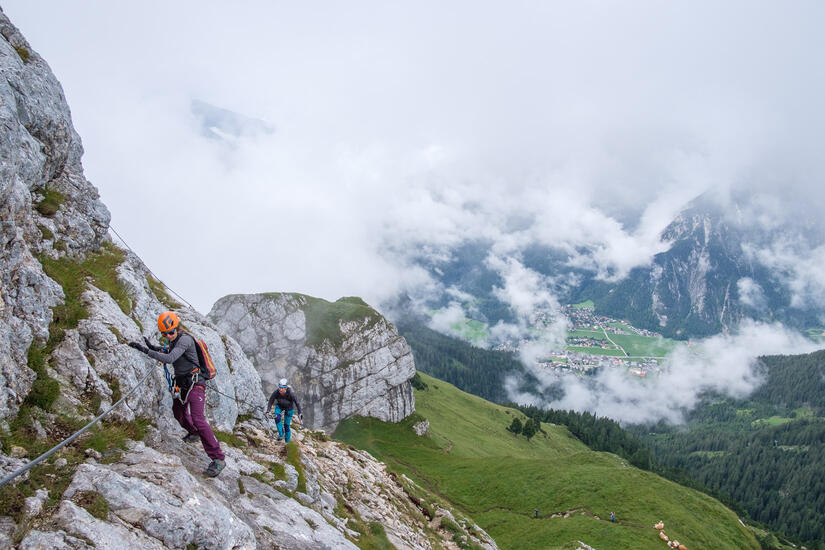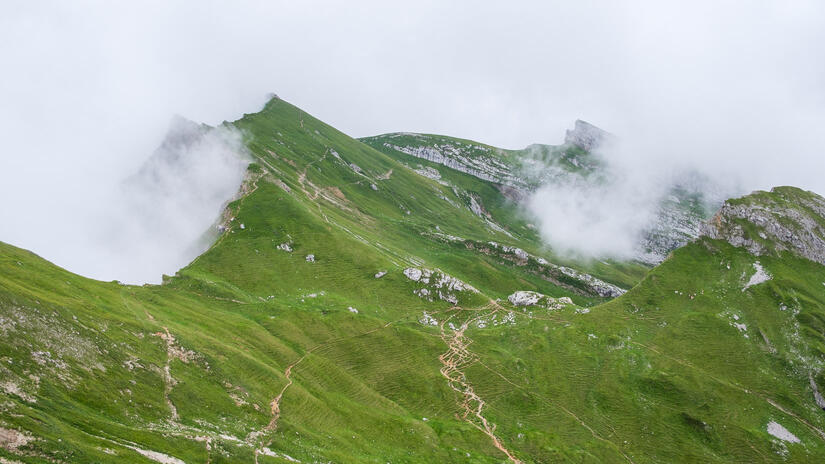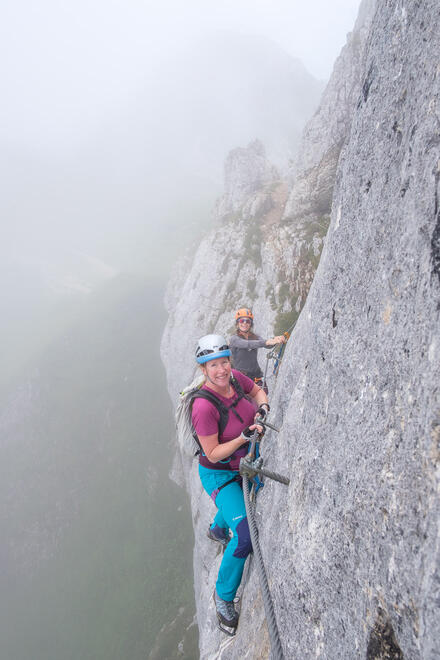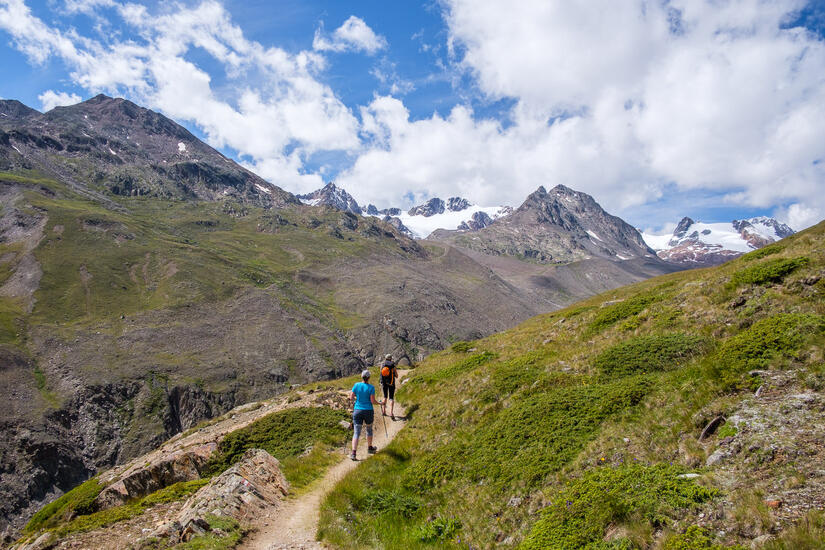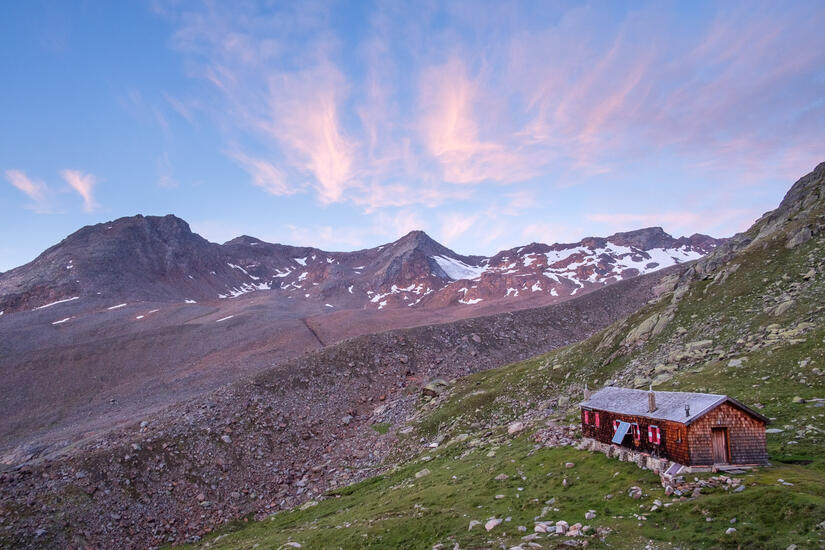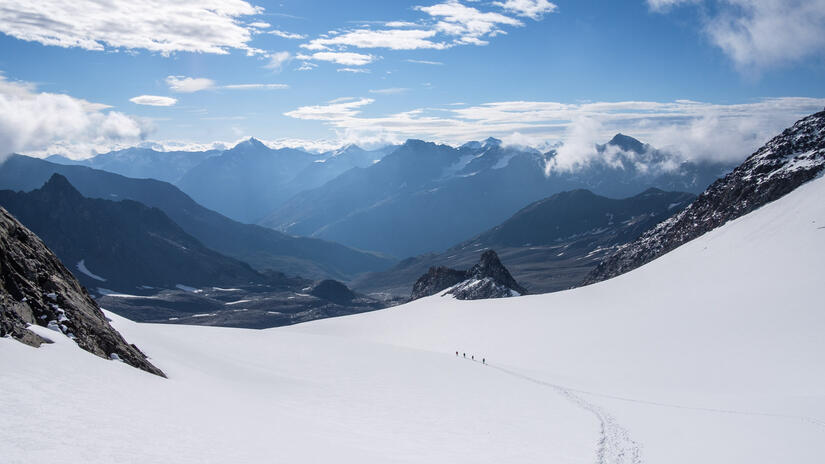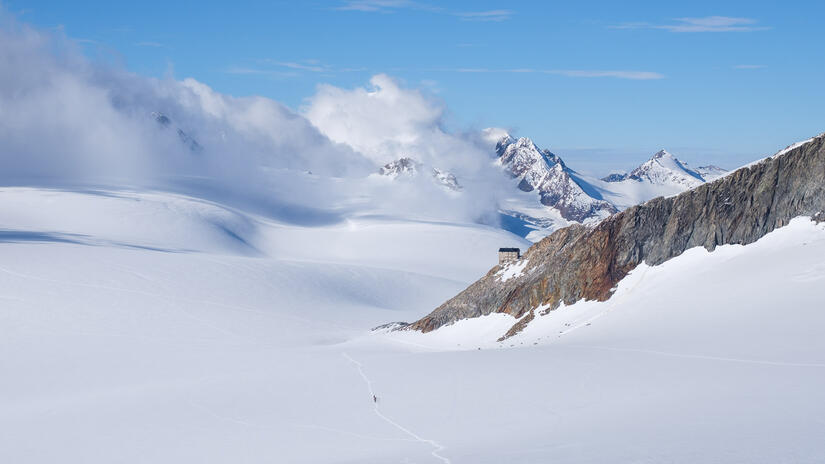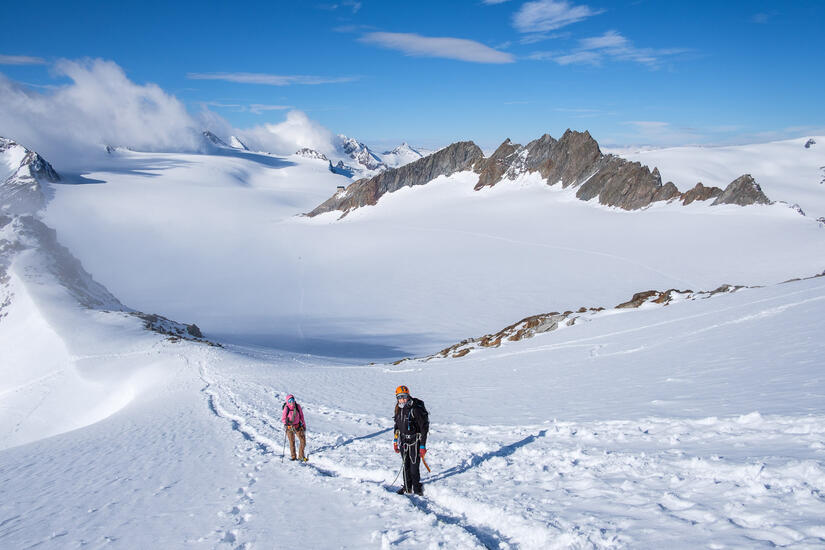 Late Summer
As we moved through August we made the most of where we were with some post work walks in the mountains and I even squeezed in another alpine peak in a weekend!
We had planned a holiday in September, but Becky was still struggling with her knee after doing 16km of ascent in 10 days in June in Scotland. As we couldn't do much in the mountains, we decided to learn to paraglide! This was not particularly planned as we booked into the course 2 days before our holiday started!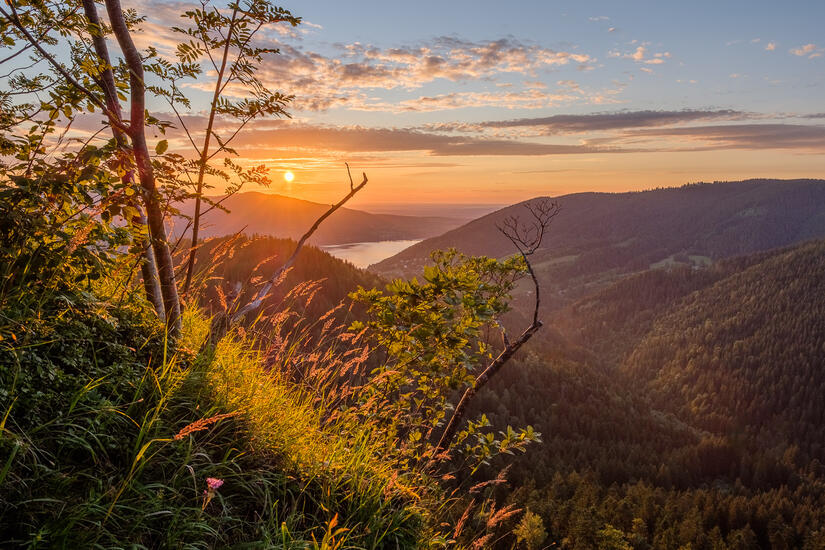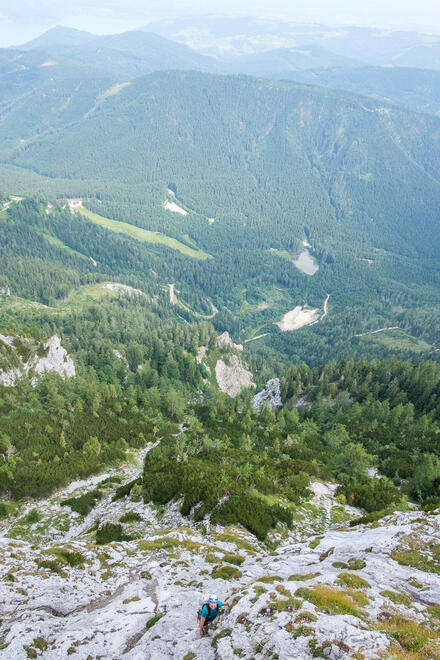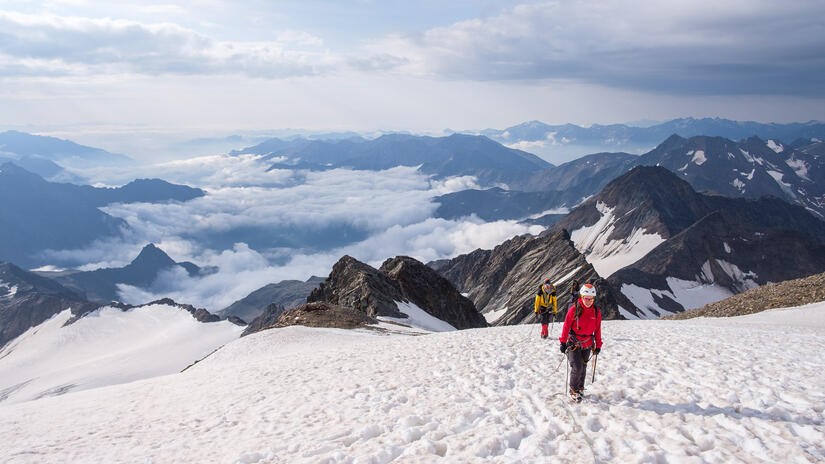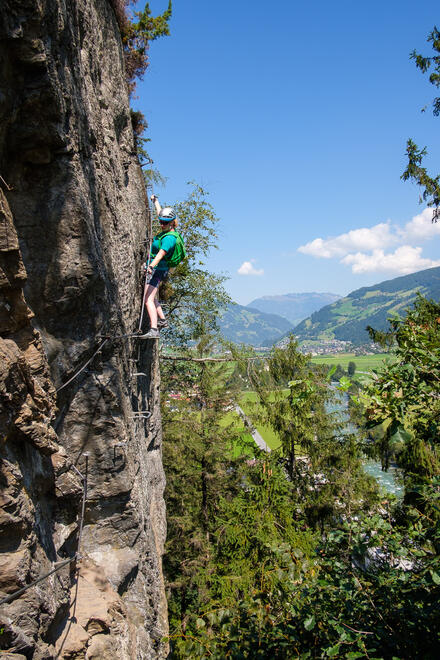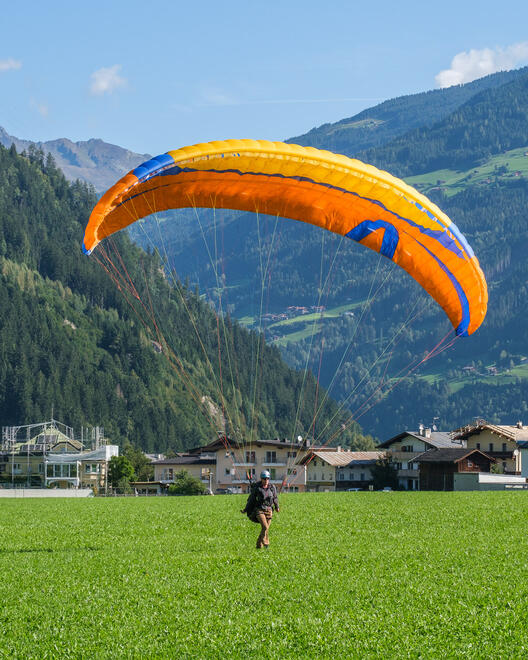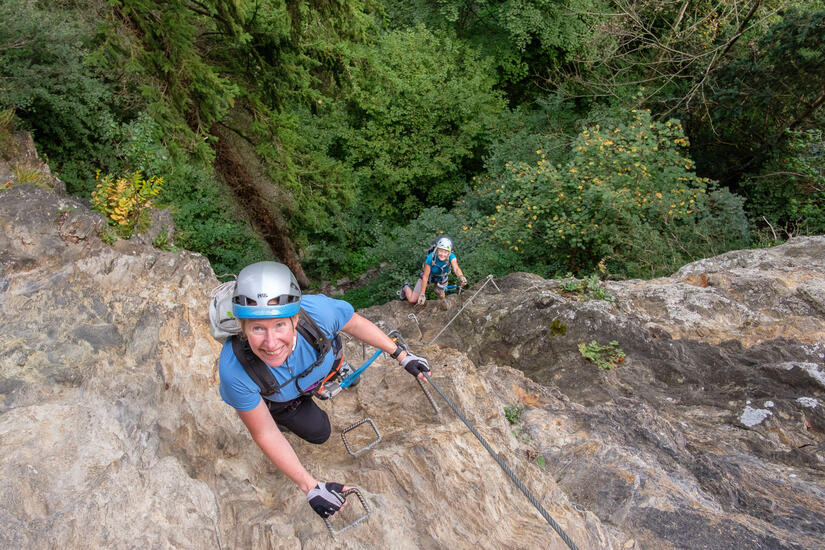 Autumn
As we moved into Autumn we started to have our first visitors, and we continued learning to paraglide and both managed to pass our licenses. The autumnal weather was really great which meant we were able to enjoy some wonderful walking and paragliding weather, and it was lovely to be able to have our first visitors.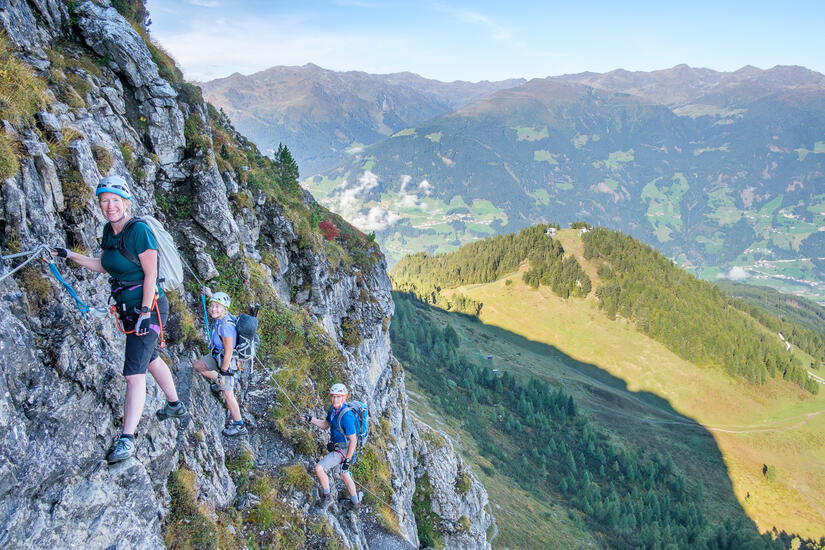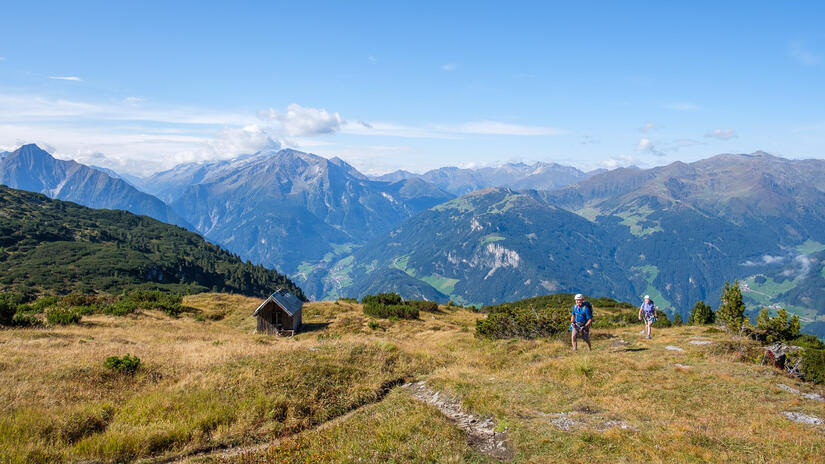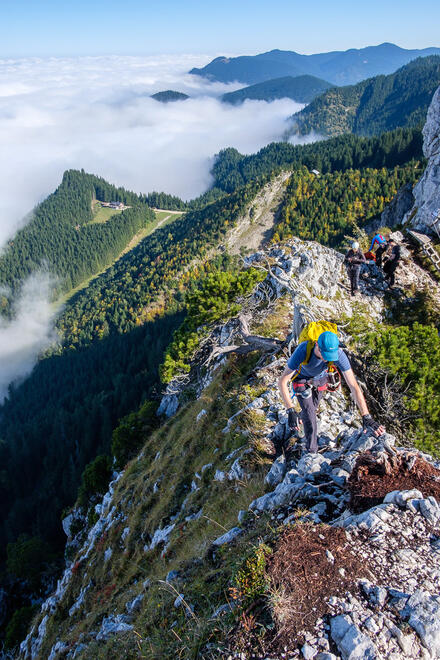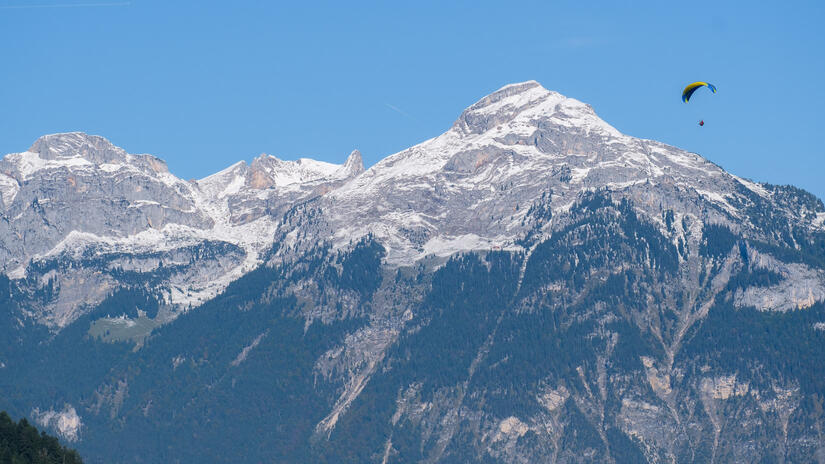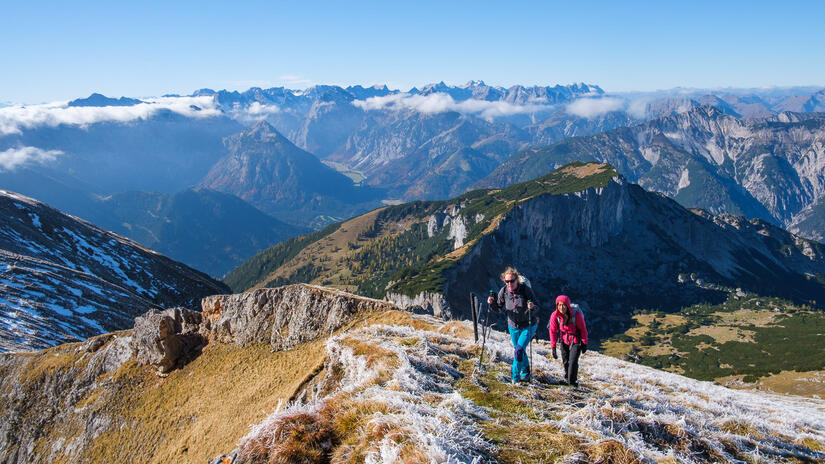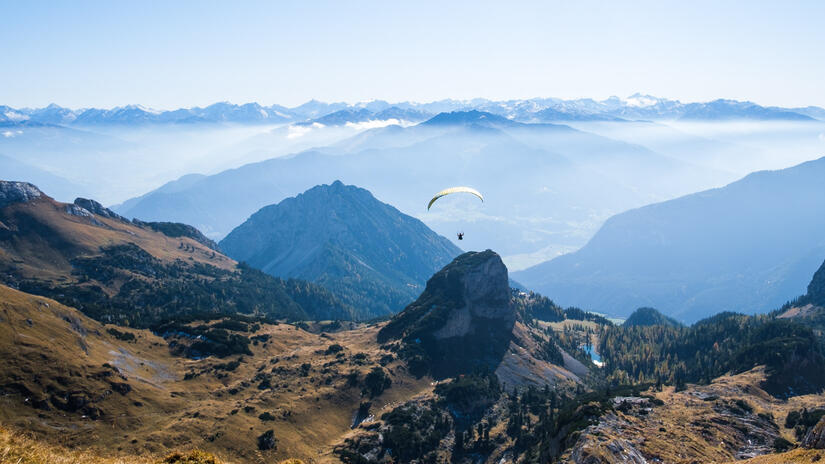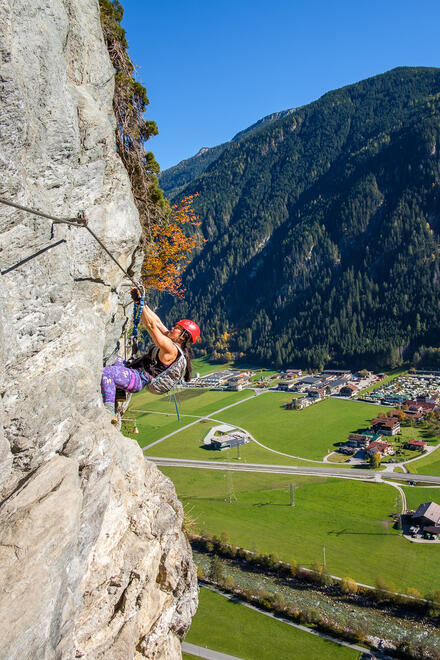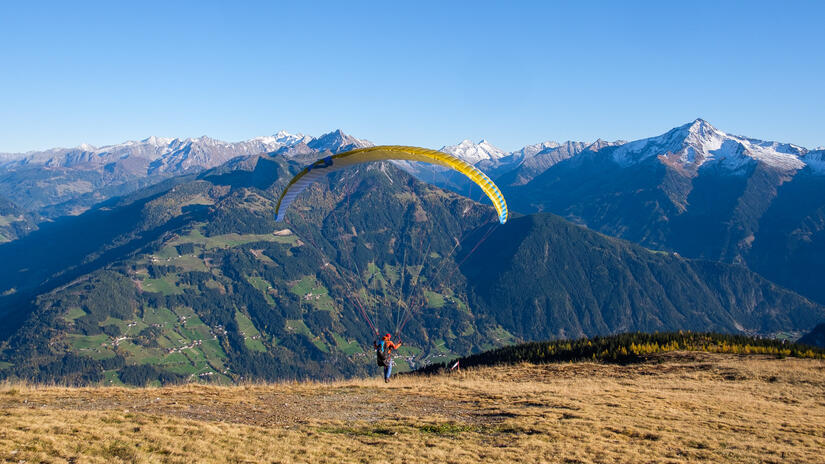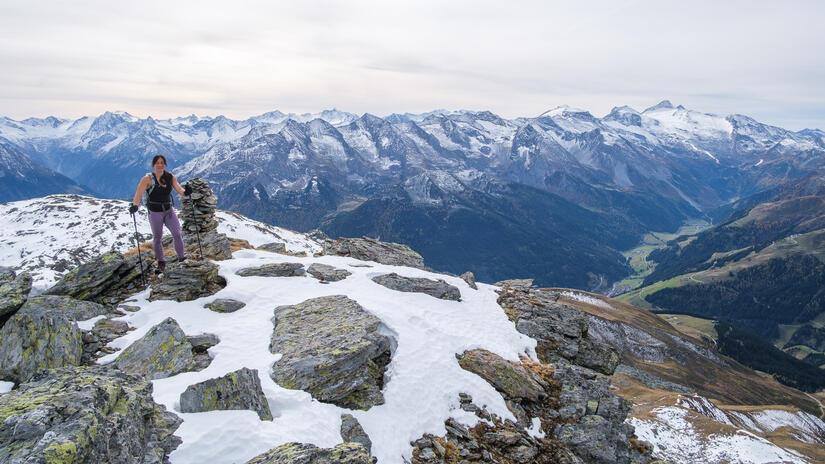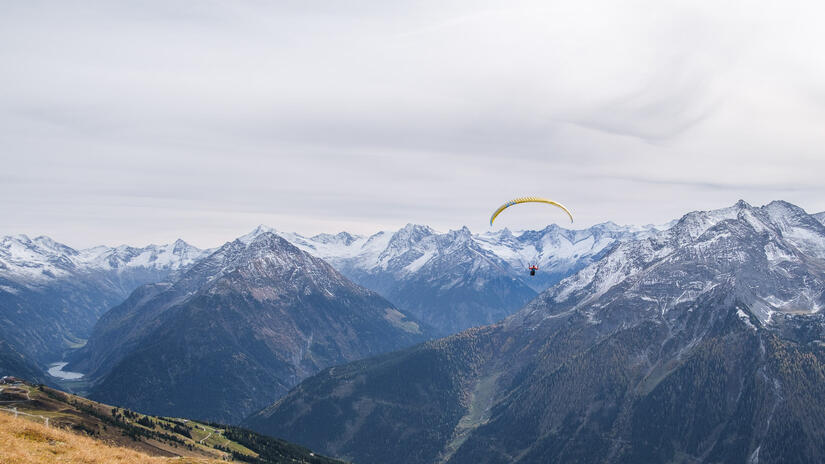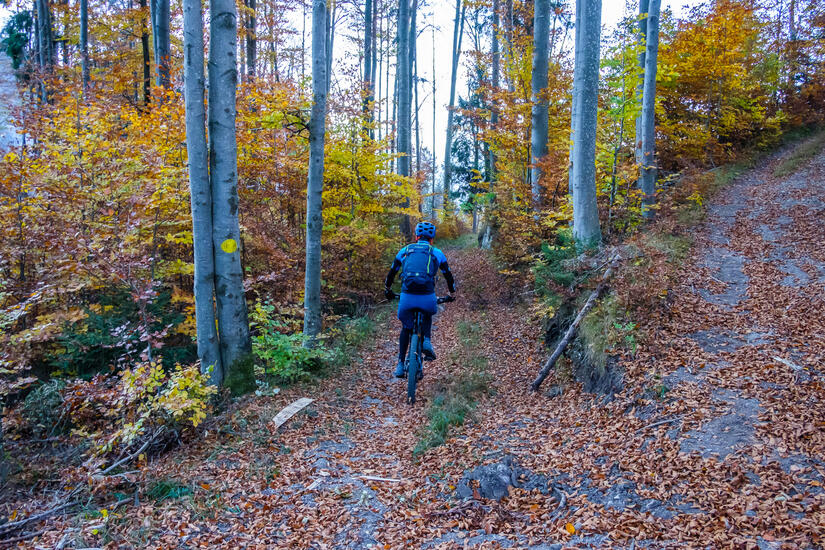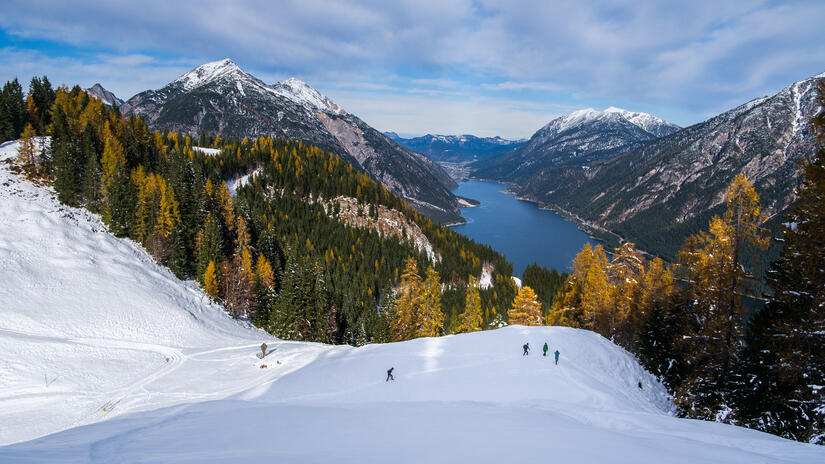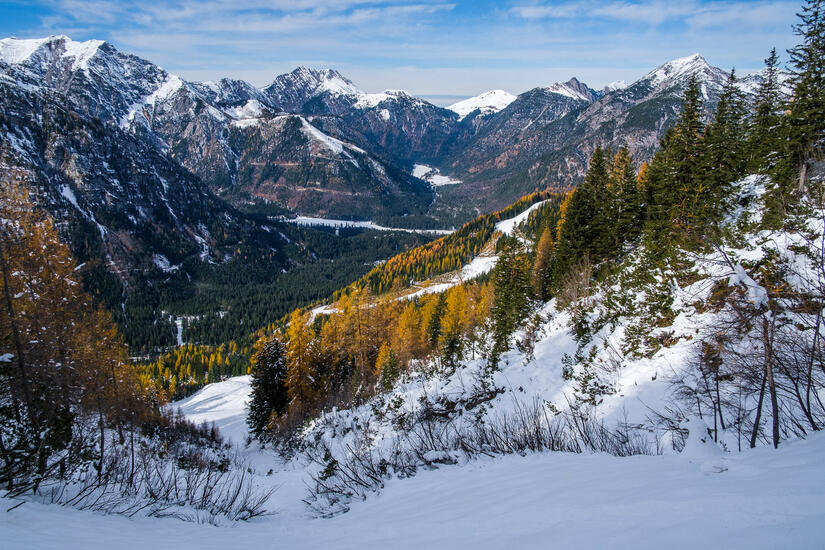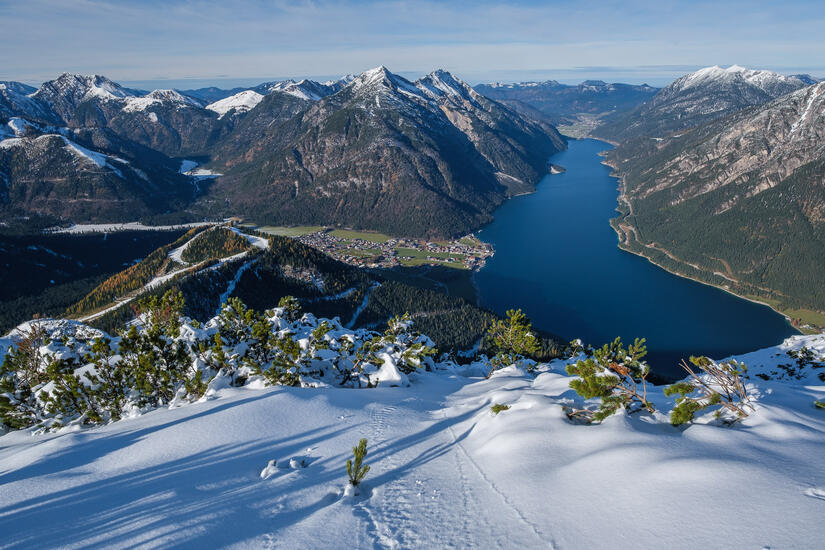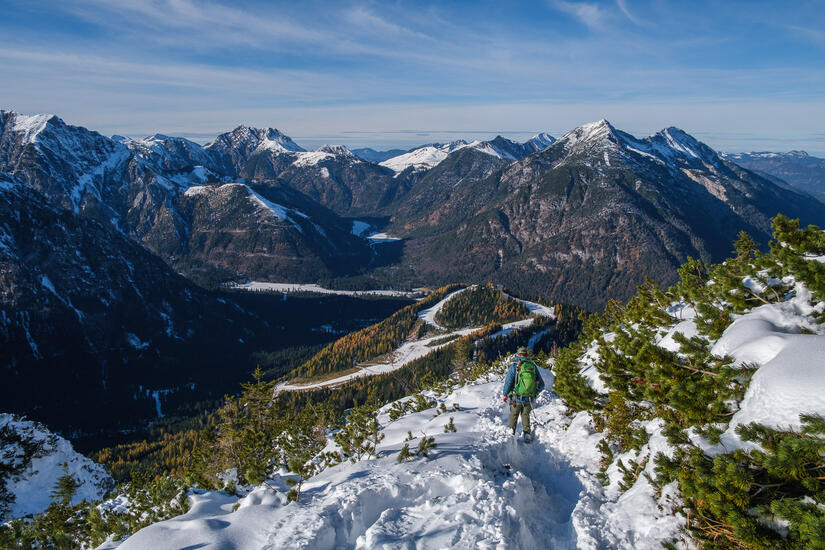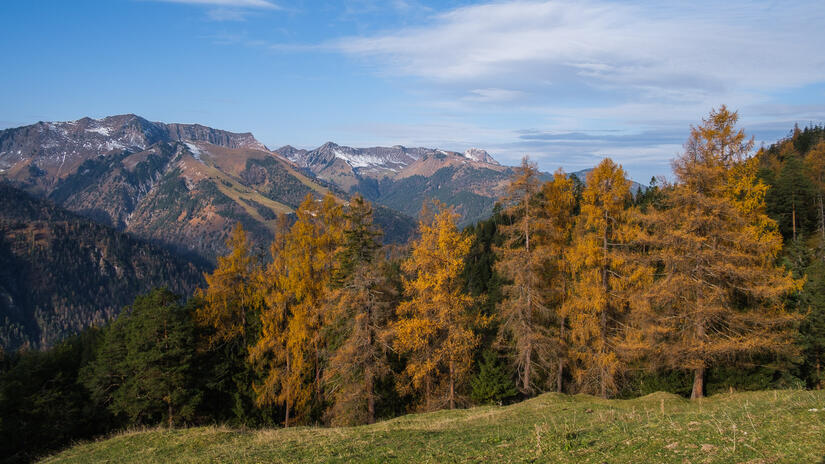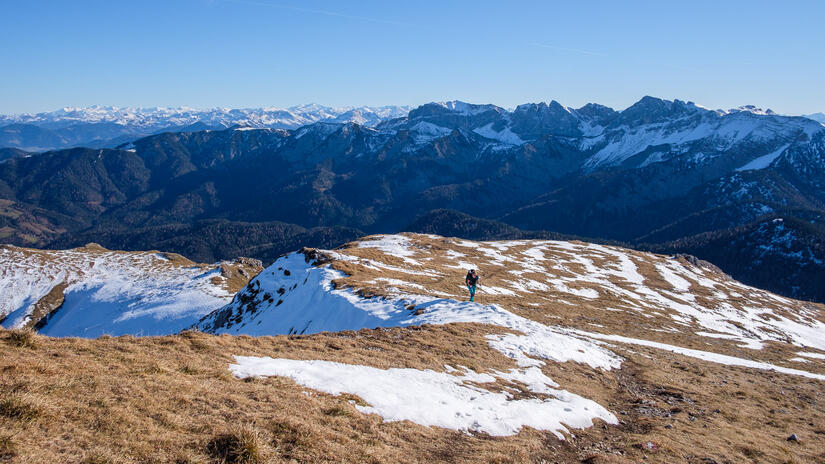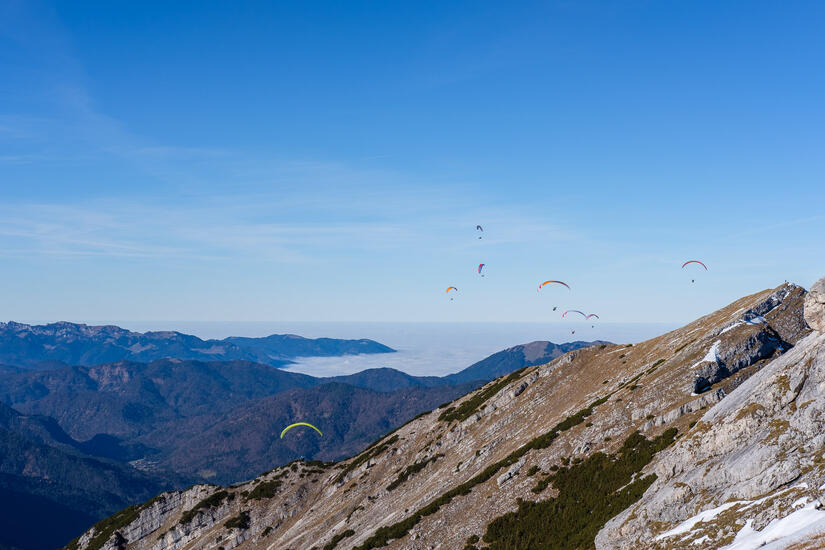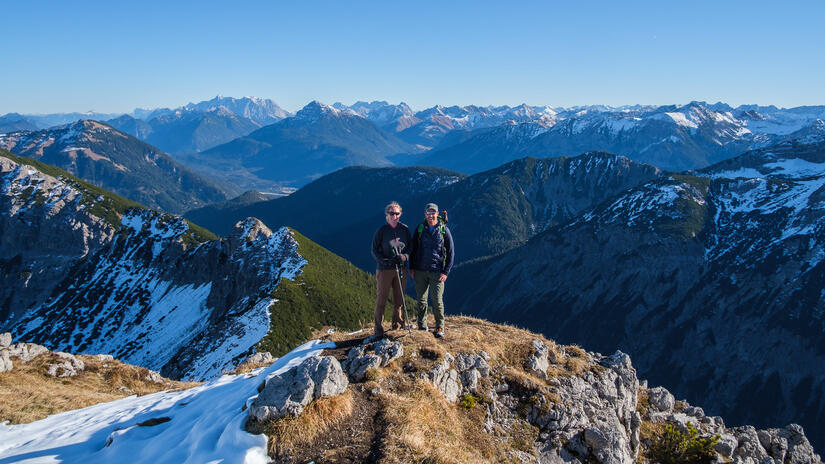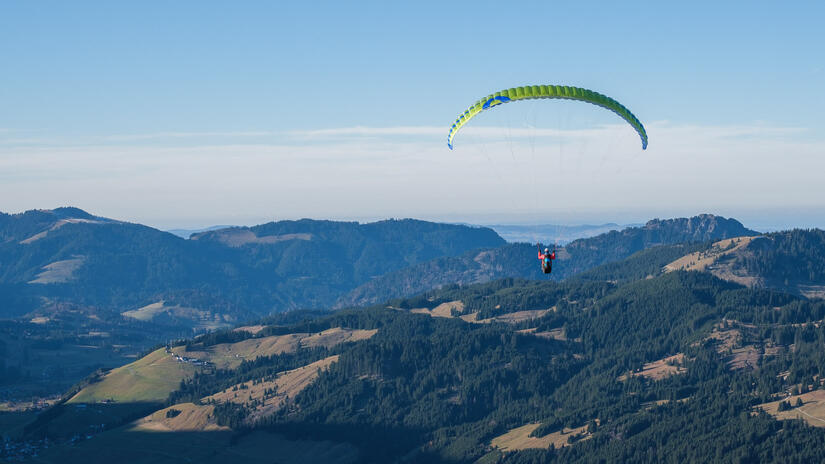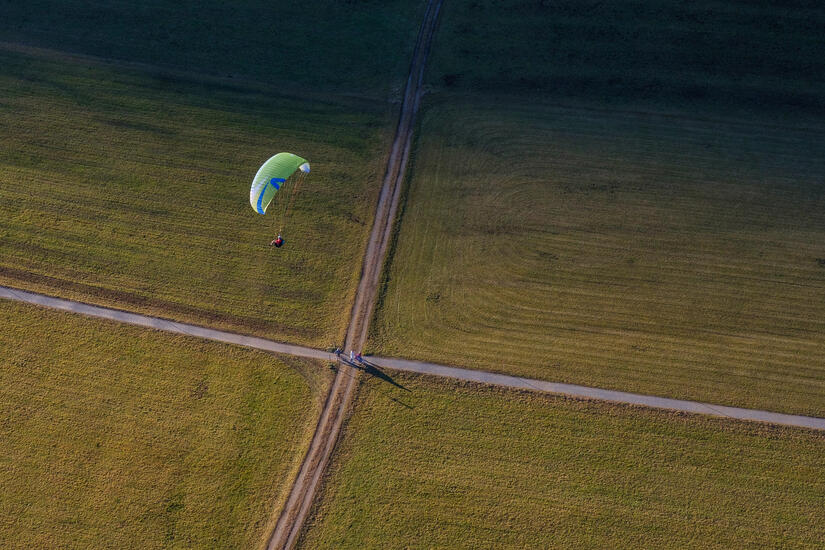 The Beginning of Winter
All too soon it was December, which for the most part was a complete weather write off. Which was a shame as my sister was visiting, but we managed to get up to Wallberg with her in a brief weather window. The advantage of the bad weather is that when it finally finished, the mountains were covered in loads of snow, and in our week before returning for Christmas we enjoyed four days of skiing and paragliding in wonderful conditions with great snow and empty pistes!