After an excellent weekend ski touring in powder snow, I was keen to get out at least once more before the winter ends in Bavaria. With good weather forecast midweek and the weather rapidly warming up, we decide to take a day of annual leave and headed to the Allgäu where we could start relatively high and do some skiing which didn't involve starting or finishing in a forrest.
We elected to do the so called Riedberger Horn Dopplewopper, the route started up the Riederberger horn ski area for the first 300hm, and then we left the deserted ski area and headed up to the summit. The ascent was fairly uneventful, other than a few times where our skins suddenly lost grip causing us to fall over. It is safe to say that the conditions were now definitely spring, rather than the powder from the weekend before.
The ascent in the sun was very warm, but with the views was pretty enjoyable. As we approached the summit, the view were getting better and better, and from the top it was just outstanding. We then headed down a ridge, winded through some trees and then started our first descent, almost back down to the road we had parked on.
The snow quality was quite variable on the first descent, but it was definitely enjoyable, and the views were outstanding. The Allgäu is just stunning, and definitely more impressive than the mountains closer to Munich. The ascent back up was hot, but after a few snack stops we were back up on the summit. It was considerably more busy the second time, and there were even people playing volleyball on the summit in the sun!
The descent off the summit was just fantastic, enjoyable snow, outstanding views and fun skiing. As we descended the snow did become heavier, but it was all still very enjoyable. The last 300m was down the ski resort, which had been groomed a few days before, which made for easy skiing down the increasingly melting snow. For the last 100m we even had freshly groomed snow, which was a pleasant surprise.
After a quick "takeaway" drink on chairs in front of the cafe, we made the drive back to Munich. On the way up the temperature rose to 18 degrees, so winter is definitely rapidly ending! I think this will be my last ski of the season, and it was certainly a good day to finish on!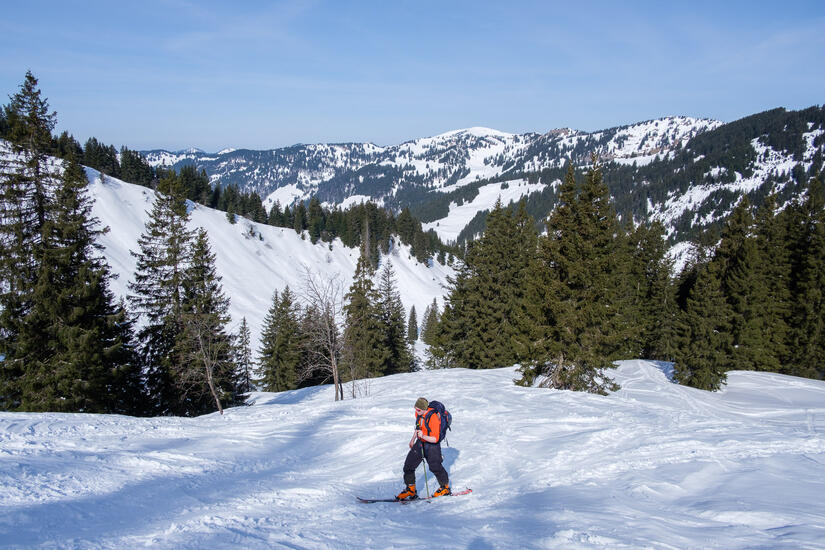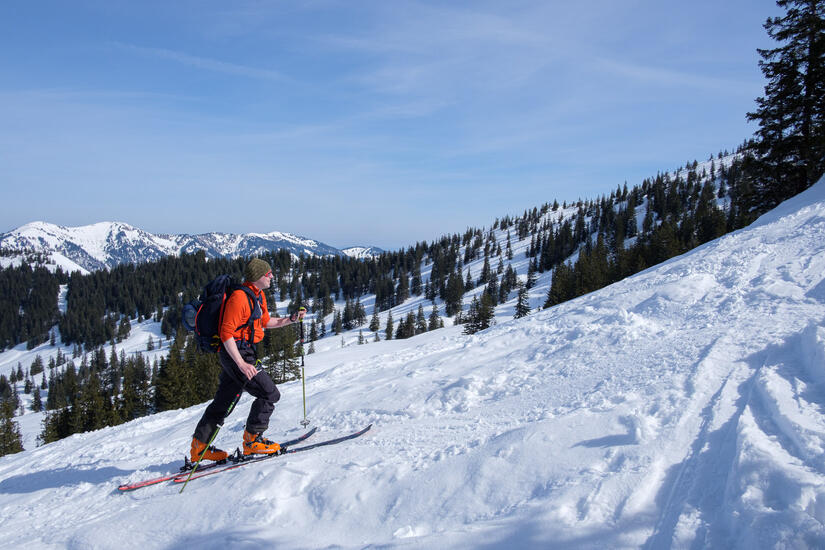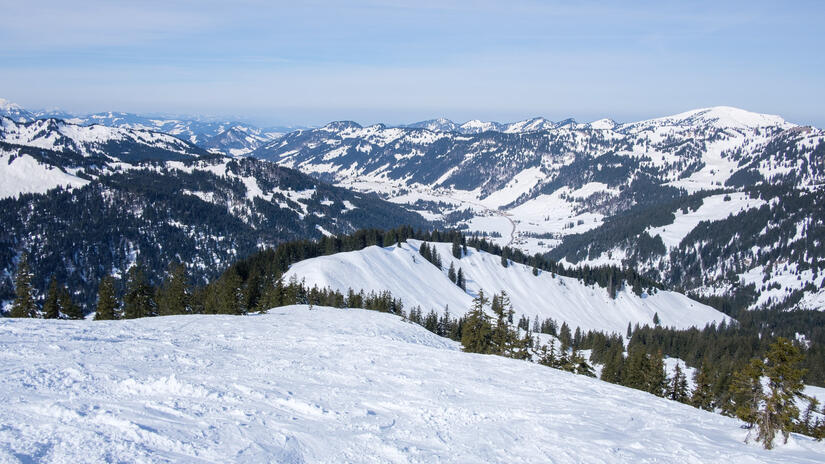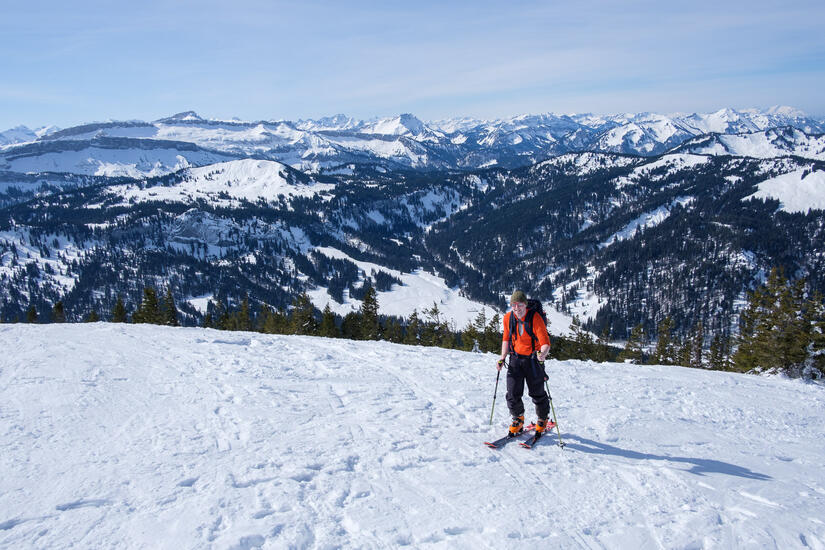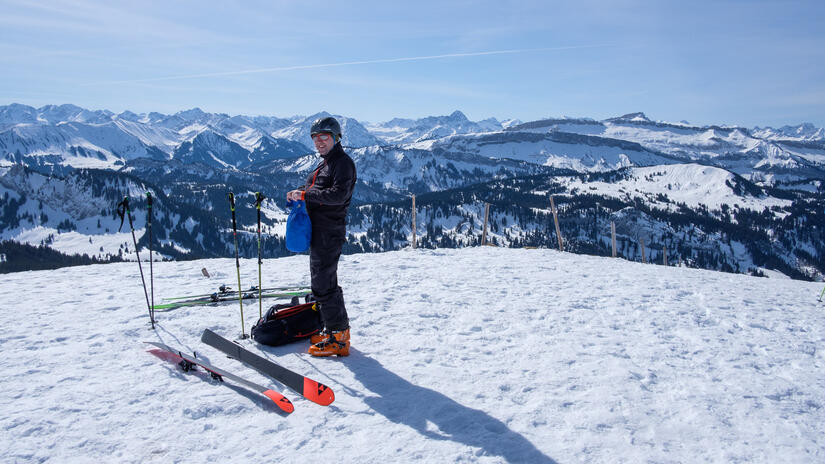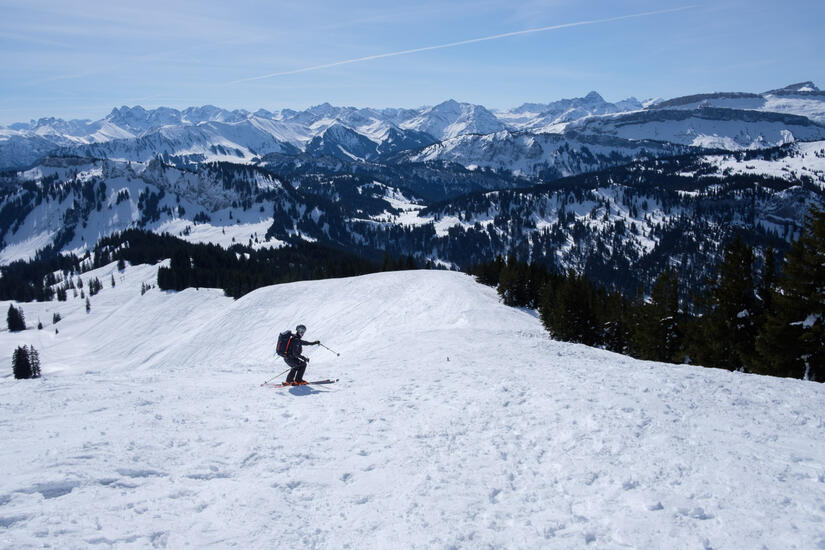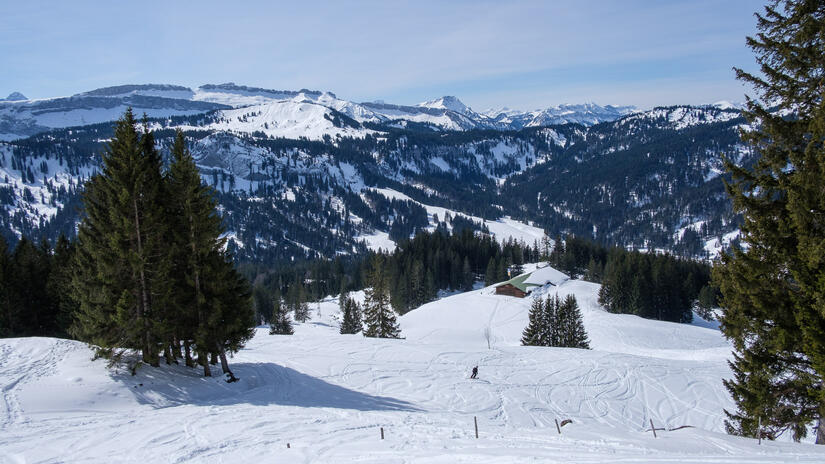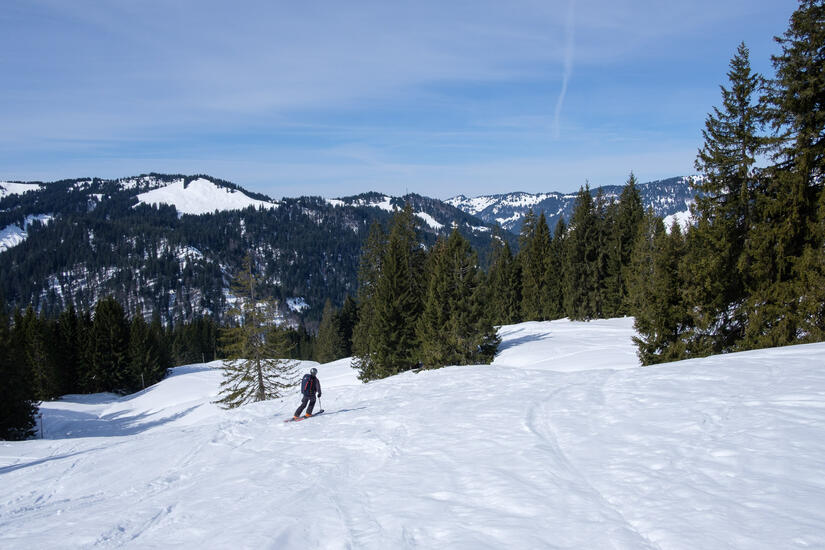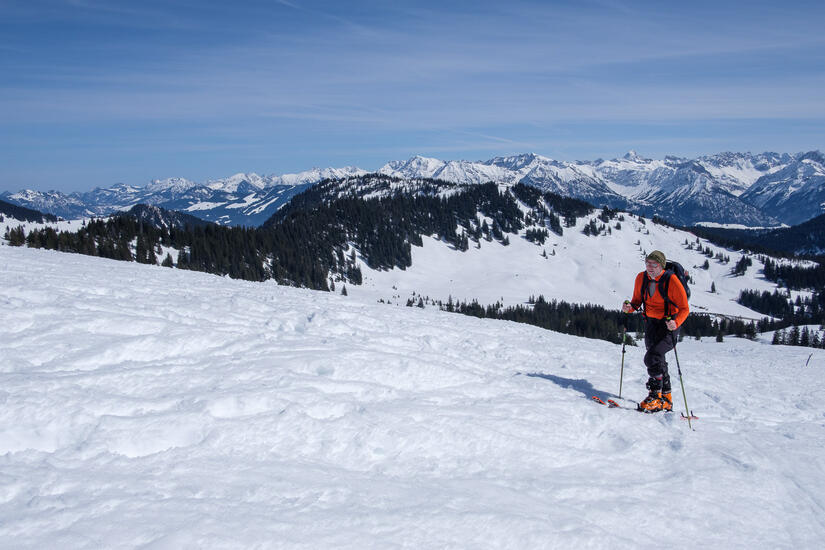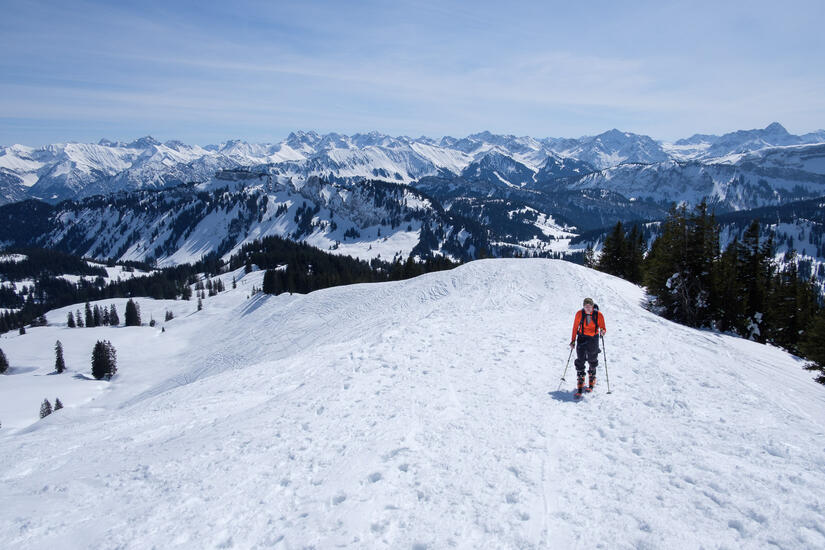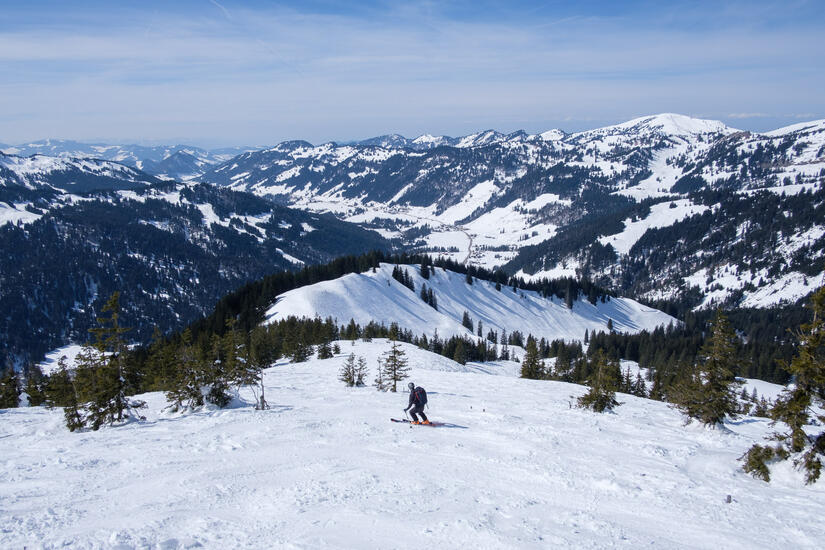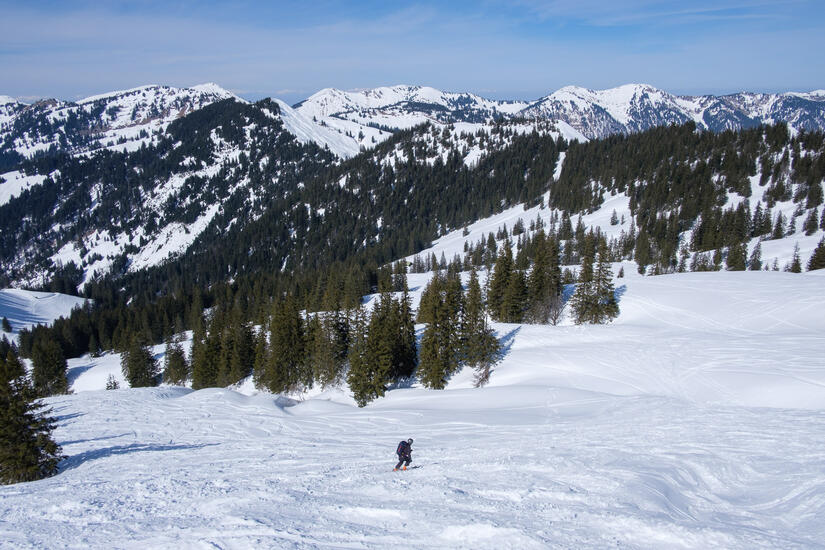 Total distance:
10.65 km
Max elevation:
1786 m
Min elevation:
1070 m
Total climbing:
1247 m
Total descent:
-1251 m
Download file:
Riedberger_Horn_Doppelwopper.gpx