We had planned to head to the Allgäu for the weekend, but a lack of campsite spaces and a stormy forecast meant that we headed in the opposed direction from Munich to the Attersee area of Austria, near Salzburg. We ended up deciding to go for the Vöcklabruckerpfeiler climb on the Brunnkogel, as it was in a nice area, was a good length easy route (7 pitches, UIAA 4) and had a Klettersteig nearby for the next day.
We knew that there may still be afternoon storms, despite the good weather forecast as the general trend seemed to be for unstable weather in the alps. This meant that we had a very early start, however as we stayed in the car park it wasn't too unbearable! Despite the early start the walk in was very hot, and very steep! After much longer than the guidebook time we made it to the start of the route, thankful that it appeared to be in the shade!
Becky stated the route by leading us up the first pitch, which was a good warm up for the next four pitches. The next four pitches were the bulk of the route, and they were three excellent pitches of climbing with, in places, sparse bolt protection. The second pitch climbed a groove before traversing across a slab to then follow a rib up to a belay, the third pitch delicately climbed up a series of three very smooth grooves before arriving at a well protected overhang. After a small linking pitch there was then a wonderful corner on the fifth pitch, which could really do with a few more bolts.
As we were about to set off on the sixth pitch it started raining, as it meant that I ended up leading it instead of Becky as we decided that speed was of the essence given the rain. However annoyingly by the time I was at the belay the sun was back out and there was no sign of any further rain. From here a very easy pitch took us to the top of the route and the last ascent up to the summit.
After some lunch on the summit, we reluctantly set off on the hot descent, which annoyingly involved a hot climb up a smaller neighbouring peak. From the second peak the descent was fairly abrupt, sheltered from any breeze and in the full heat of the sun. So needless to say that by the time we got back to the van we were hot and tired, thankfully a short drive took us to the beautiful Attersee where we were able to have a wonderful refreshing swim to cool off.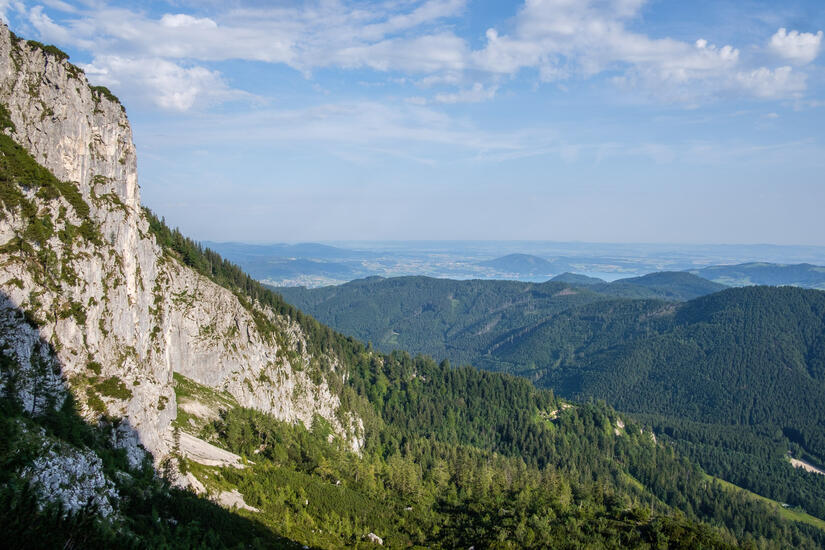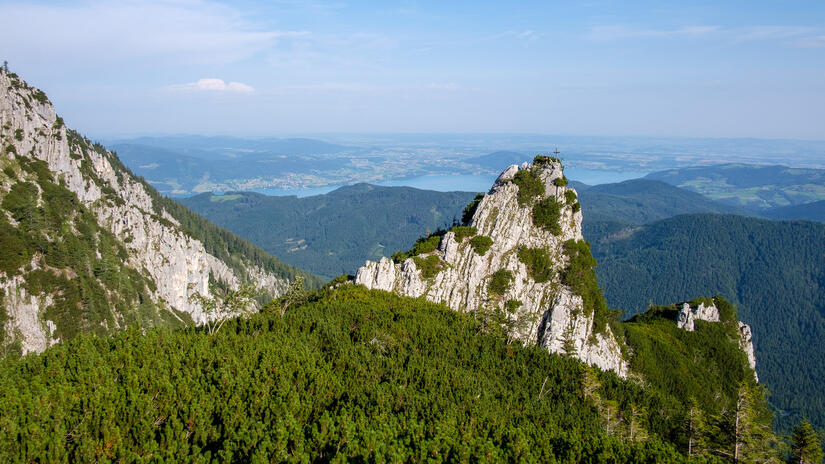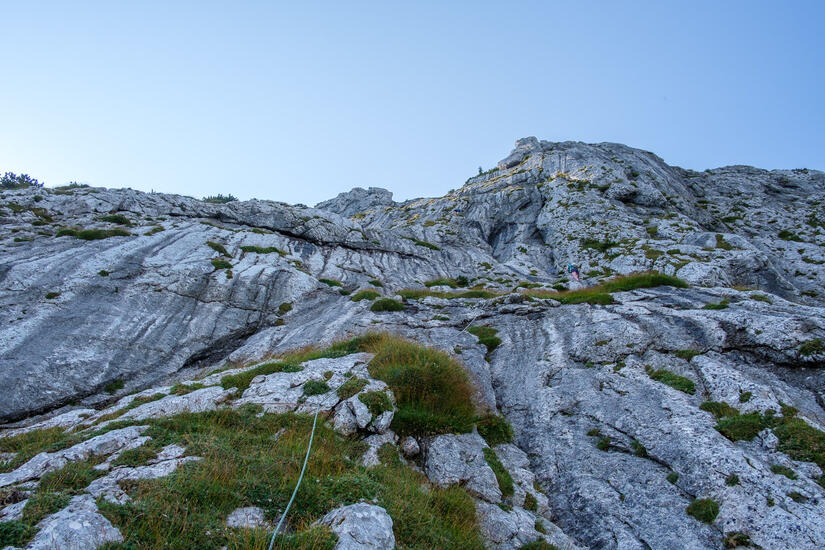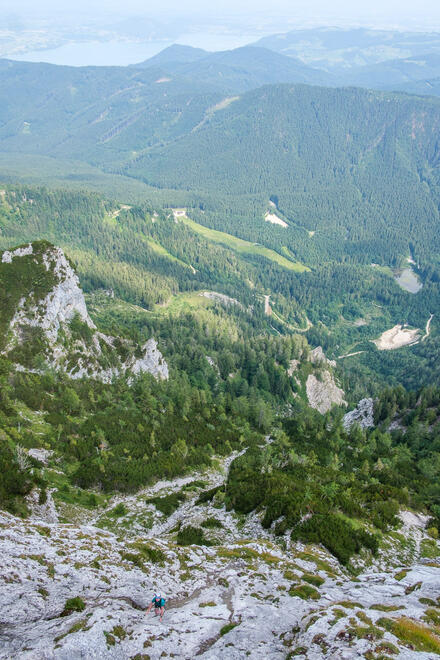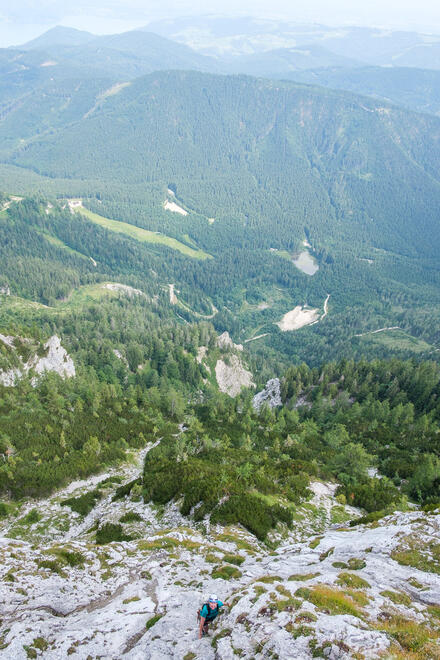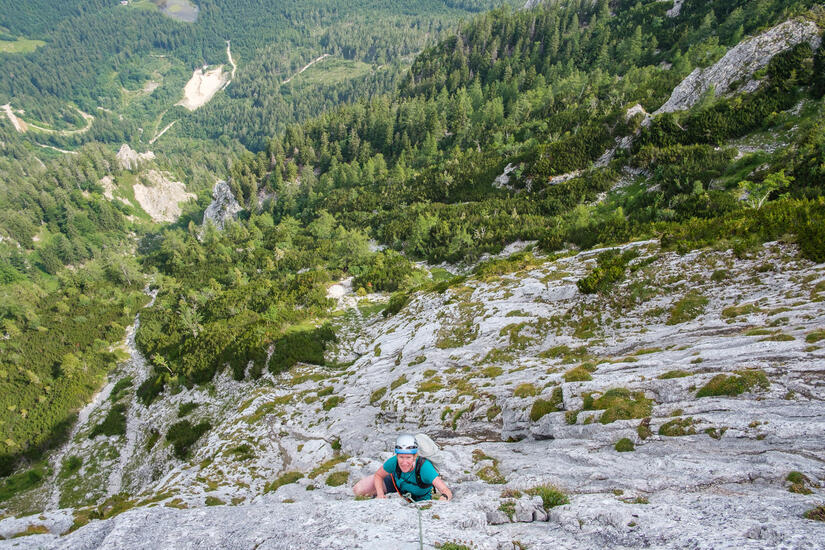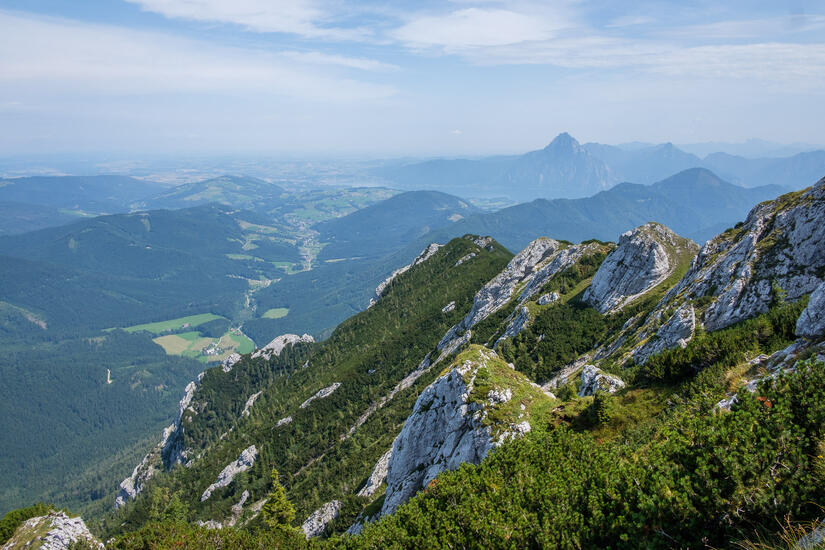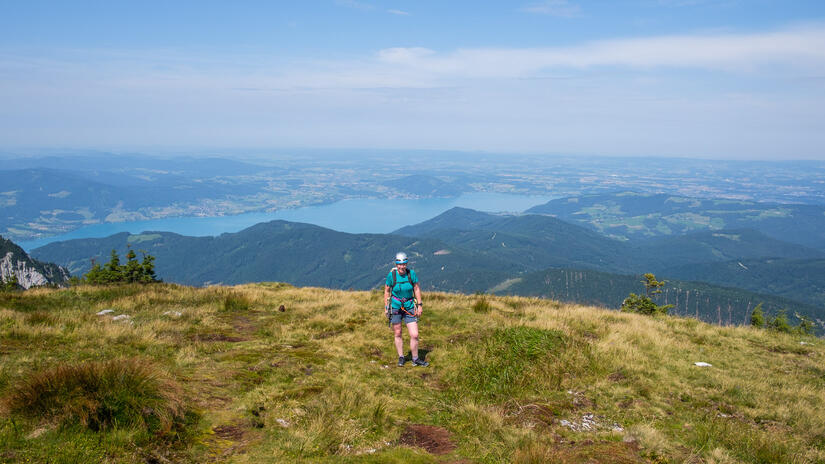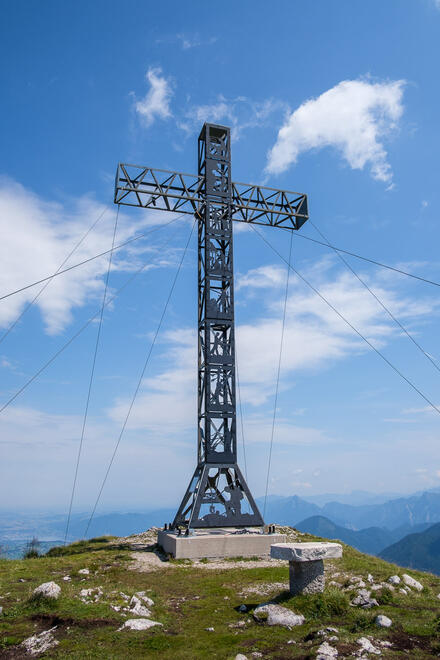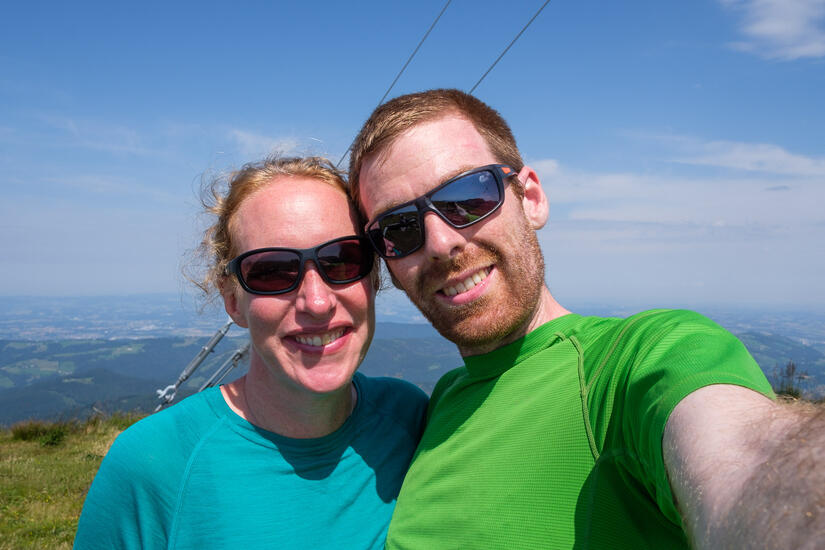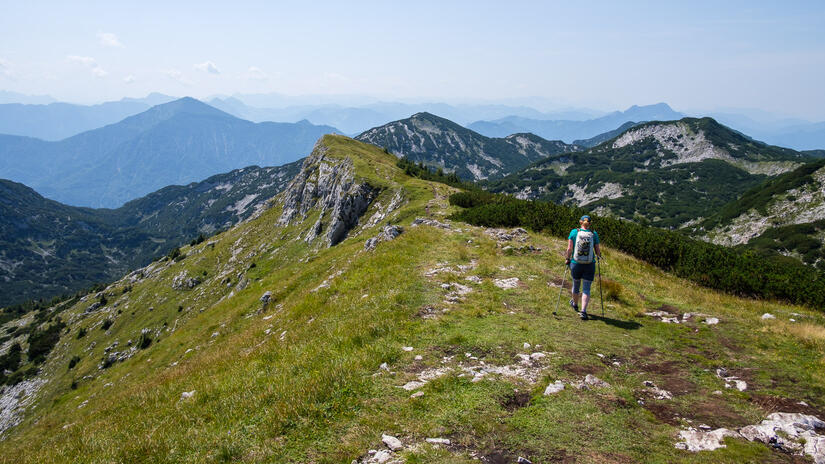 Total distance:
8.43 km
Max elevation:
1649 m
Min elevation:
770 m
Total climbing:
959 m
Total descent:
-942 m
Download file:
V_cklabruckerpfeiler_climb_to_Brunnkogel_reduced.gpx