I finally headed out on my MTB after 14 months of being in Munich, so what better for a first outing than 40km with 1200m of ascent! We headed off from Graswing early in the cold early in the morning, and just about warmed up before the descent down the old road to Oberau. This was pretty enjoyable having not been out on the MTB for so long, but it wasn't technical.
Next we made the mistake of following my quick sketch of the route, which gave us a tough ascent which was unridable, but the descent sort of made up for it. The first section was wonderful single track, although it being entirely covered by leaves did make it a bit more interesting. Unfortunately the single track wasn't that long and we were soon on fire road again for the final descent to the valley.
When we reached the valley the cycling was still beautiful, but we certainly had the wrong bikes! However this gave us the opportunity to chill out and recover some energy prior to the big ascent up to Enningalm. An ascent of 900m on my MTB is by far the biggest single ascent I have ever done, so doing it with no training certainly felt like a challenge. Thankfully for the most part it wasn't too steep, so it was just a case of keeping going.
I knew from Rob that the steepest section was near the end, and knew that it was steep as I had walked down it previously with Rob and Helen. Eventually we arrived at this final section and then a short easy path took us to the hut, where I devoured all of my food and water. I am glad I threw on those extra two bars that I definitely wasn't going to eat…
The descent was wonderful, with a good chunk being on excellent single track. It started off very easy with traversing single track, however the consequences of a mistake wouldn't have been great as there was a large drop off to the right hand side. We were soon in the wood, where the easy single track turned into wonderful switchbacks, something which I haven't ridden in years. I definitely didn't complain about the turning of my 29er! Definitely the bikes fault and not the rider!
Unfortunately all good things have to come to and end, and we descended to a junction which I had already previously been at with Rob and Becky. From here we lost loads of height on forrest track, which always feels like a shame but it was enjoyable nonetheless.
We were soon back at the car, barely after lunchtime which meant I was able to squeeze in a drink at a beer garden in Munich before we lost the afternoon sun.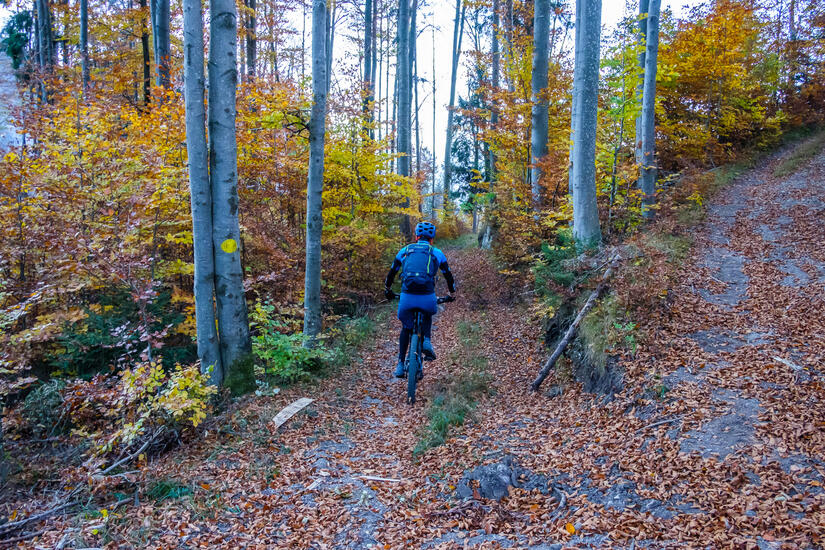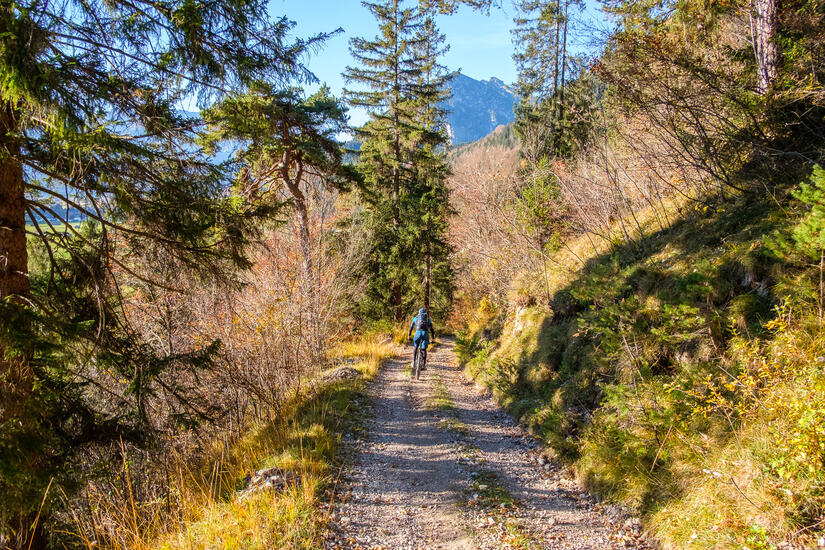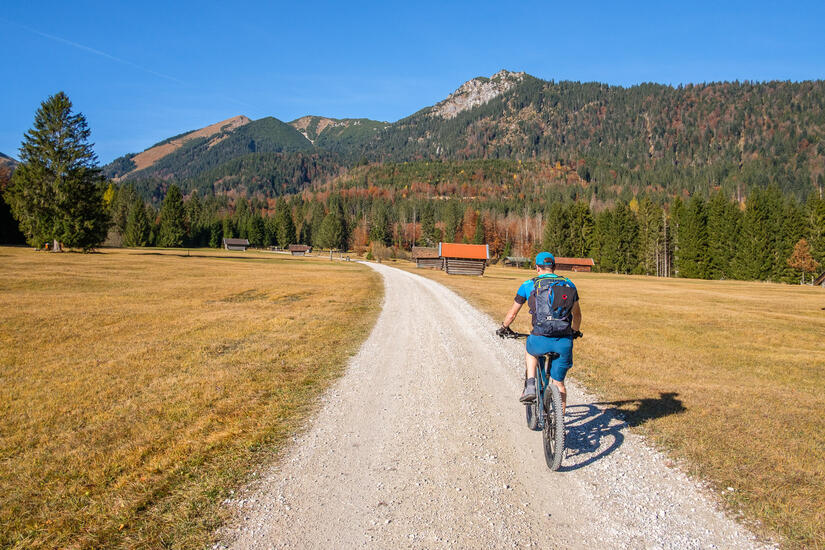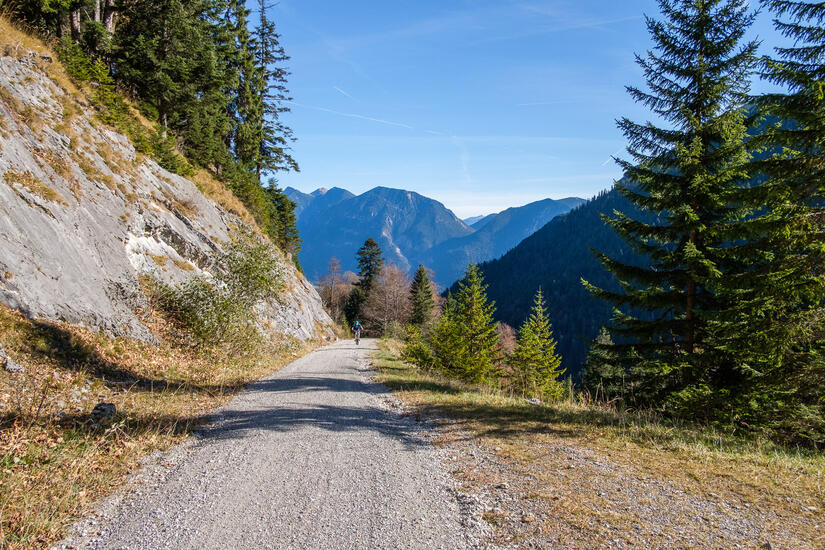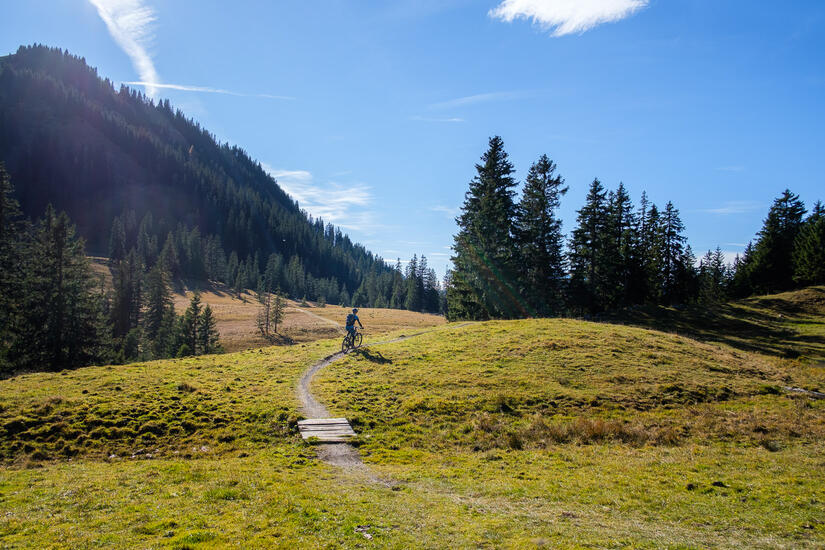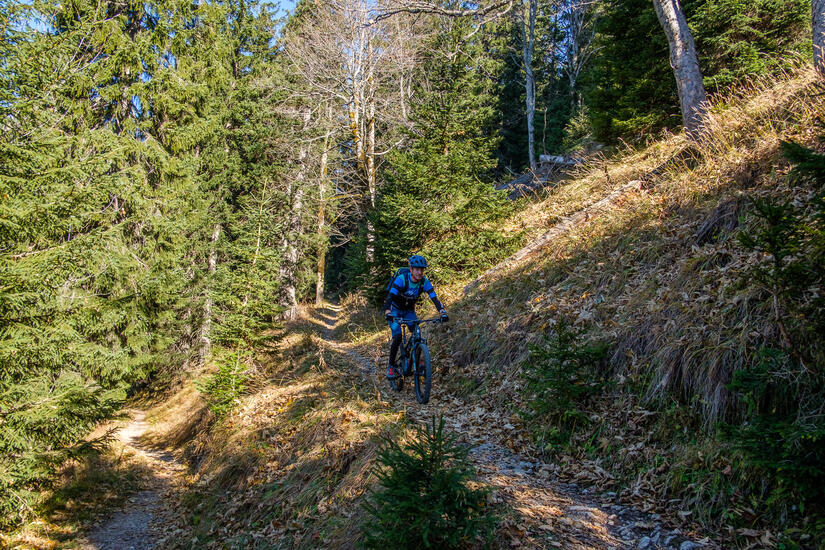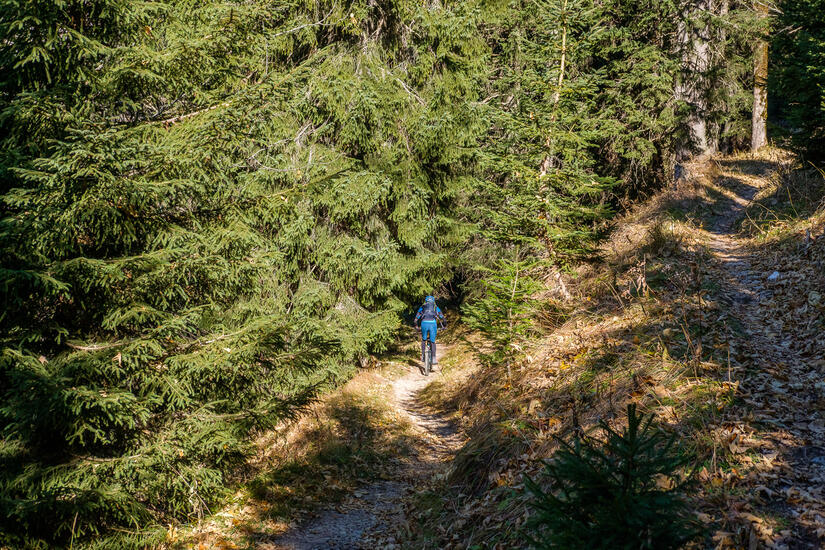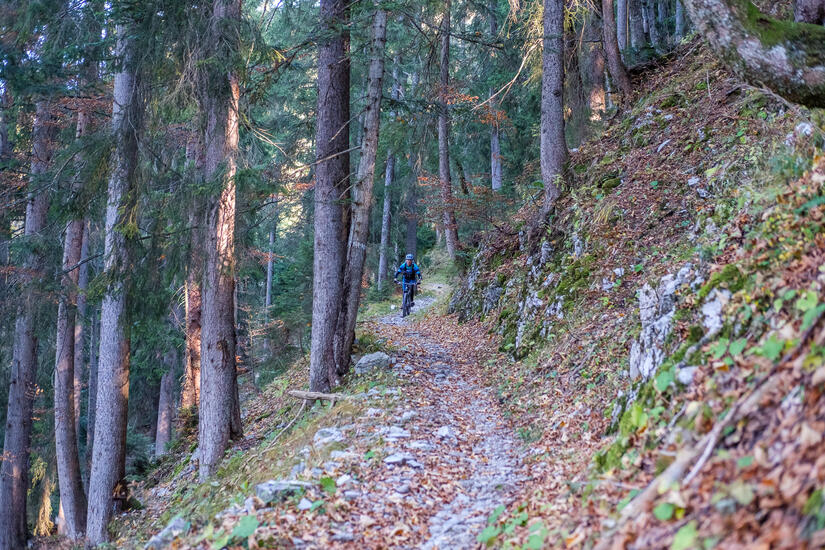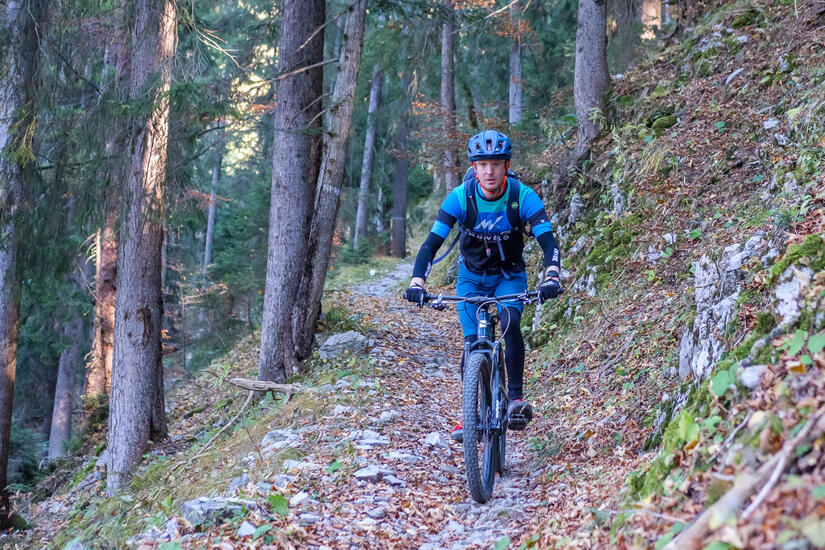 Total distance:
40.33 km
Max elevation:
1555 m
Min elevation:
669 m
Total climbing:
1188 m
Total descent:
-1177 m
Download file:
Enning_Alm_MTB_reduced.gpx