After missing a day of excellent weather due to needing to complete Brexit admin in Munich, we were disappointed to see the weather forecast on Friday was not very good. But wanting to make the most of Becky being here, we decided to head out anyway, and it was certainly a good decision as we had sunshine all day.
We headed down to Neuhaus, where we did a circuit which went up the obvious ridge up to the Brecherspitz, before traversing across to the Brecherspitz Vorgipfel and then heading back down to Neuhaus. On the drive past Schliersee we could clearly see the Brecherspitz and our ascent ridge, which looked fantastic.
The walk up through the woods was very pleasant as it was a good path and a nice gradient, we soon emerged at the Ankl-Alm and headed up to the ridge. The views over Schliersee were great, albeit very hazy. The walk up the ridge was very enjoyable with changing views, and a gentle breeze. As we approached the top the wind became stronger, but we were greeted by more excellent views at the summit.
After getting to the Brecherspitz Vorgipfel we decided to make a slight detour and headed towards the Freudenreich Kapelle, which is a tiny chapel situated on the ridge north of the Brecherspitz Vorgipfel. It was certainly a worthwhile detour, despite the start of the descent not being nice due to very slippery muddy path.
The rest of the descent was over very quickly, and it even stayed sunny long enough for a Weißbier (non-alcoholic) and Strudel in the valley before we drove back to Munich.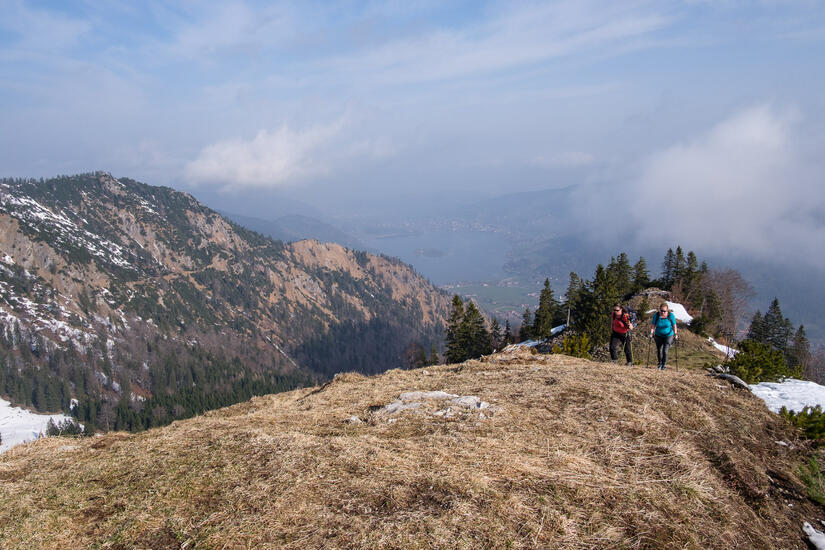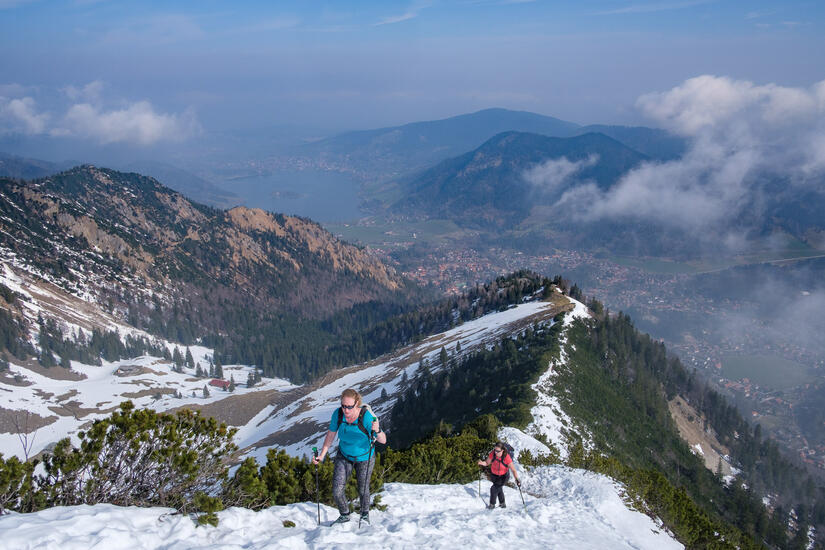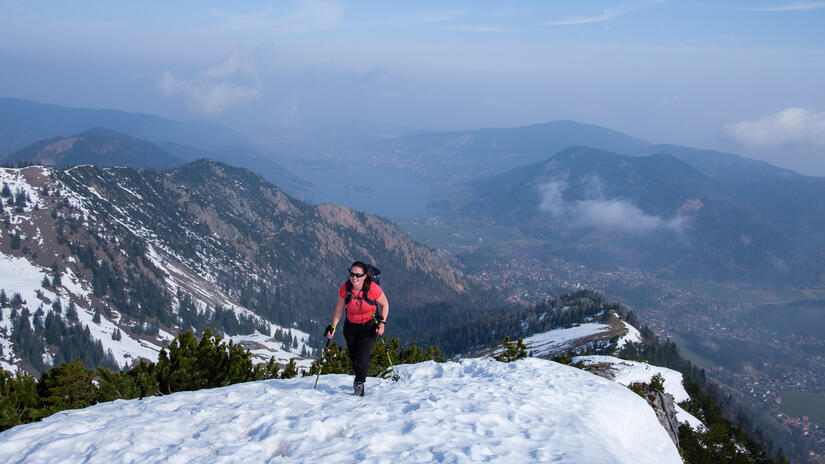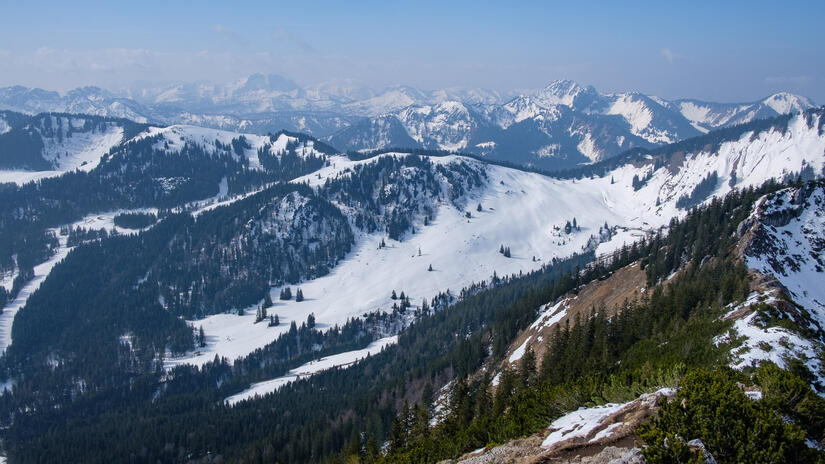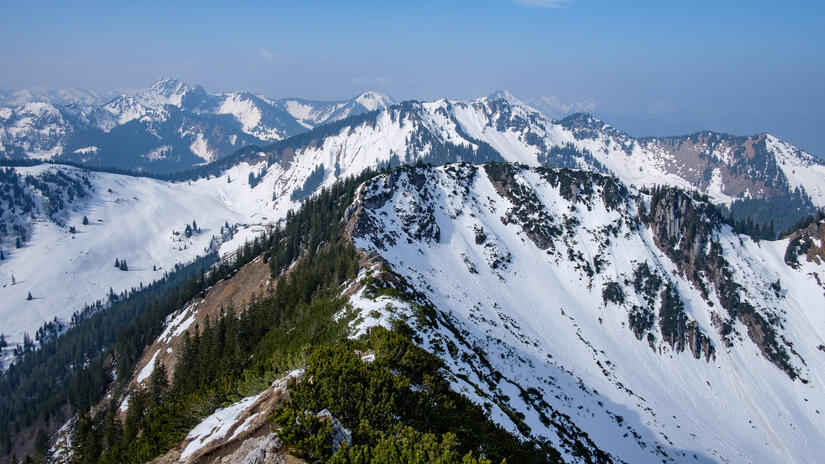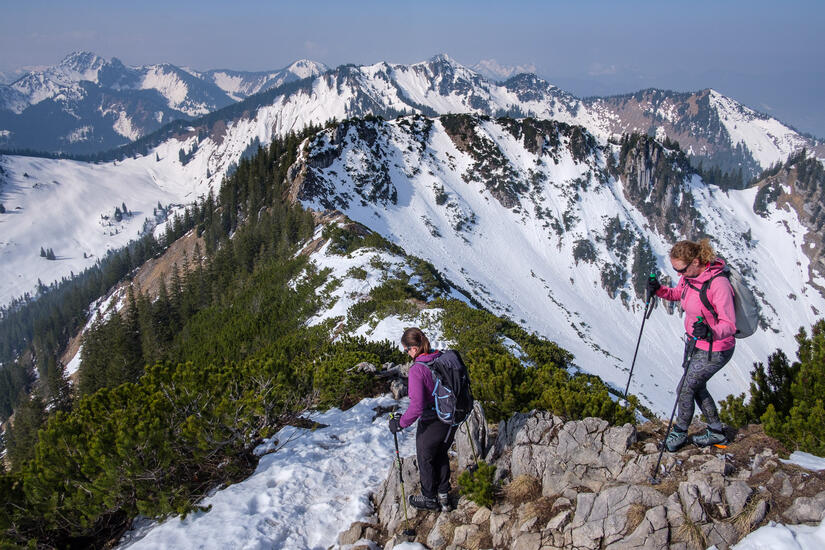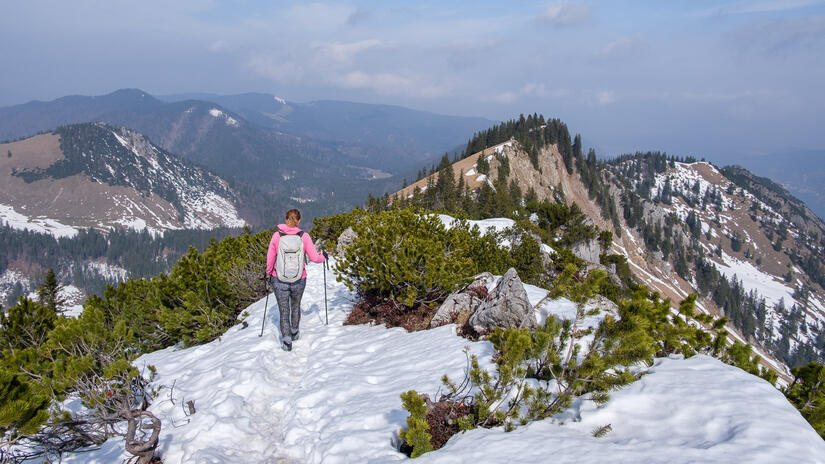 Total distance:
10.97 km
Max elevation:
1676 m
Min elevation:
835 m
Total climbing:
890 m
Total descent:
-891 m
Download file:
Brecherspitz.gpx