After a day with poor weather and colder temperatures we had another day with an excellent forecast, just quite a bit colder than the previous few days. This reduction in temperatures lead to some wonderful winter walking conditions, as all of the old snow had re-frozen which made the conditions underfoot considerably easier than the previous few days.
Rob, Becky and I headed to an area which wasn't familiar to any of us, some mountains above Bayrischzell. We started fairly high from the car park at the Rosengasse ski center, which meant that we were above the snow line for the vast majority of the day.
We followed the ski tracks up which took us up a slightly different, but almost certainly nicer route to join the ridge. With the refrozen snow we made great progress up the steep ascent. The views from the ridge were wonderful, and it was just great to be out walking along a ridge in such good conditions. There were a number of skiers out, but at no point during the day did I wish I had my skis, as the snow was very icy, and it didn't look like people were enjoying the descents!
After the descent from the Großer Traithen, we climbed up to the Kleiner Traithen. This ascent was fairly short, but was worthwhile as the views from the summit were also excellent, and it was wonderful to look down over Bayrishzell and the green valleys below.
After a relatively easy and quick descent thanks to the conditions, we were soon back at the car, while passing lots of people who were still climbing, or just starting their day.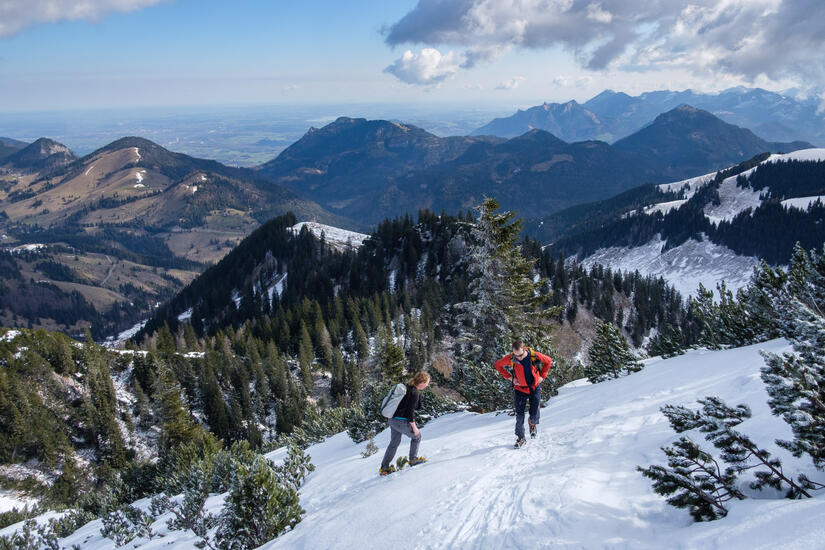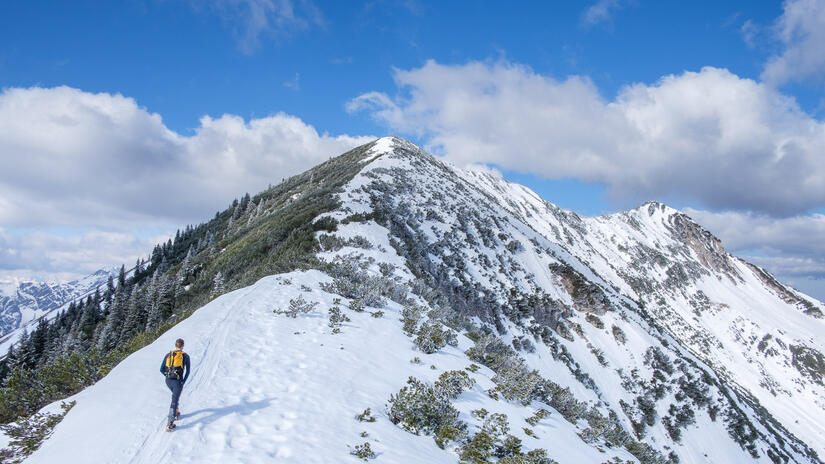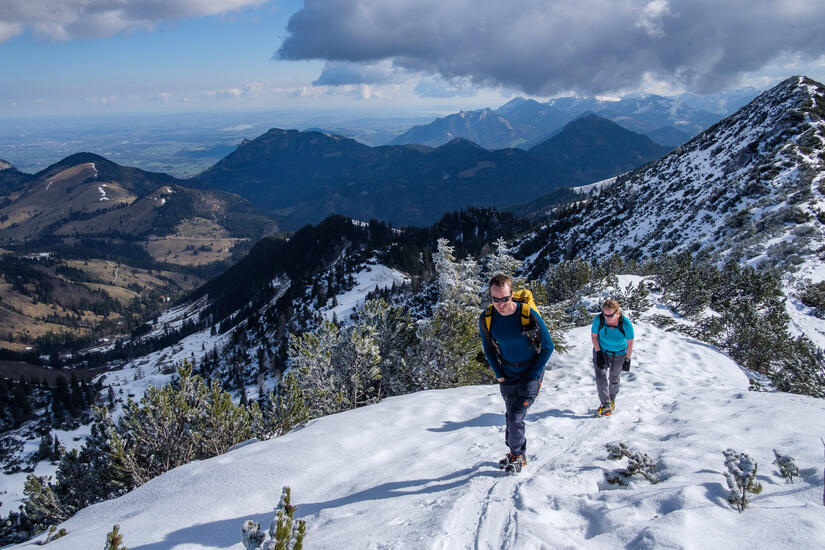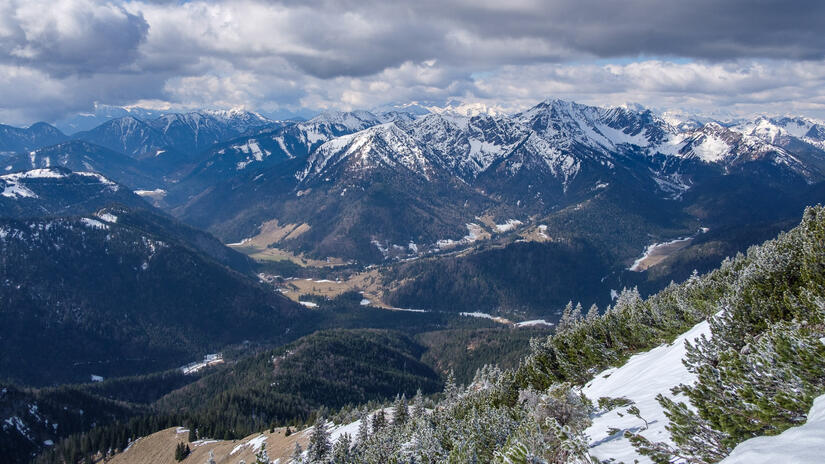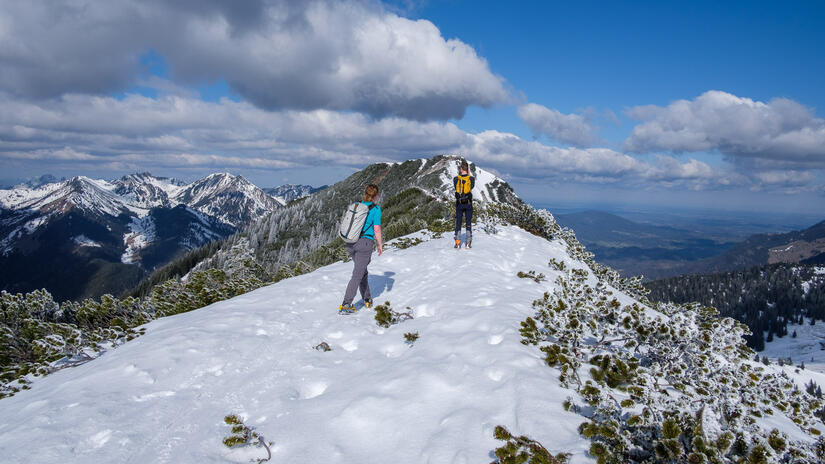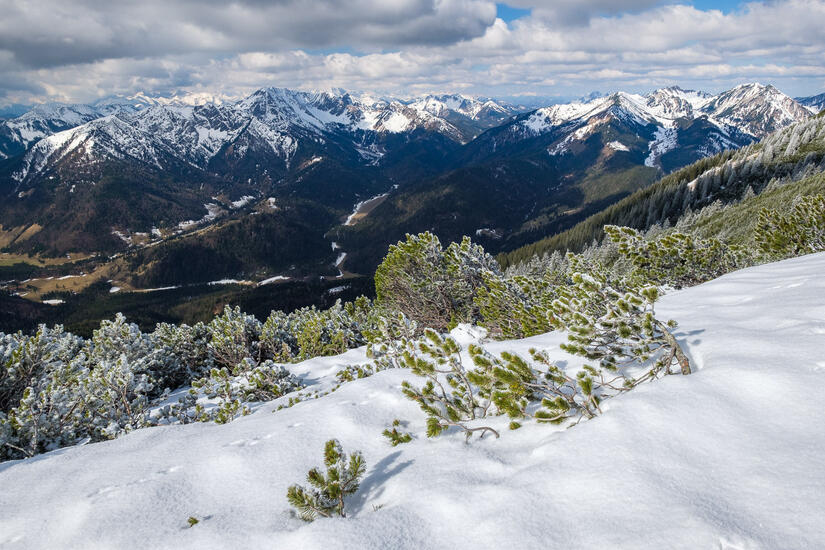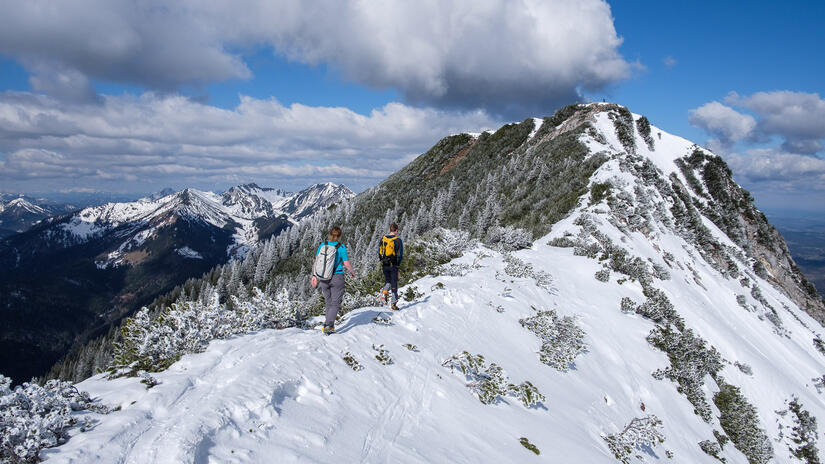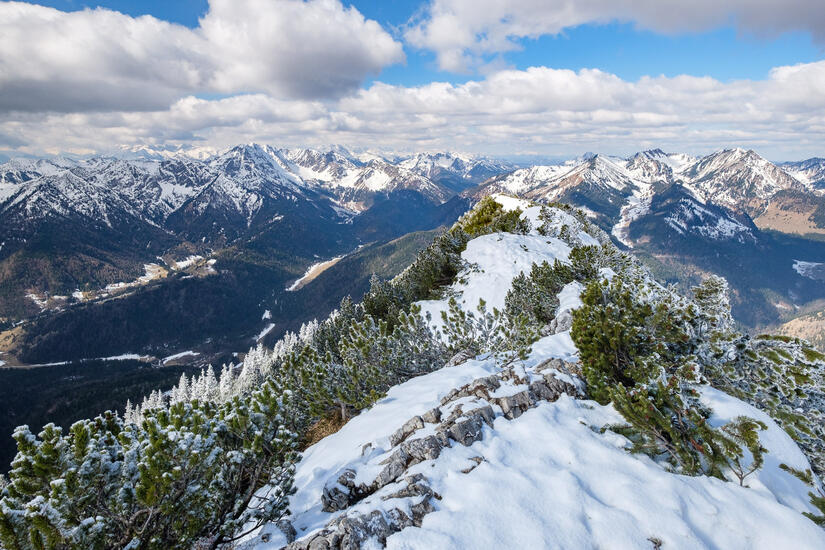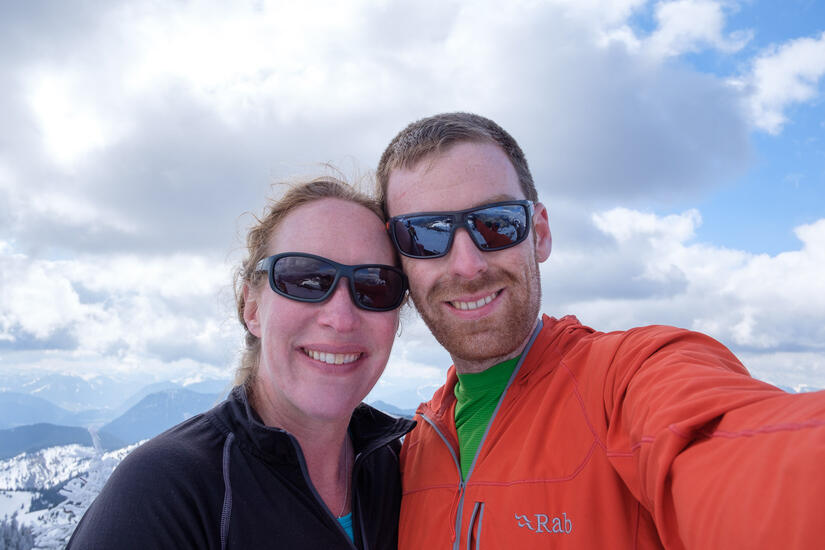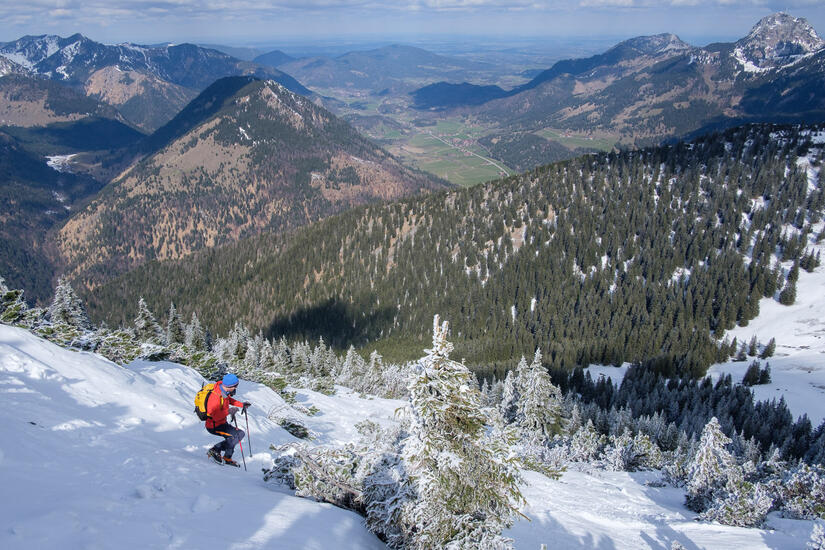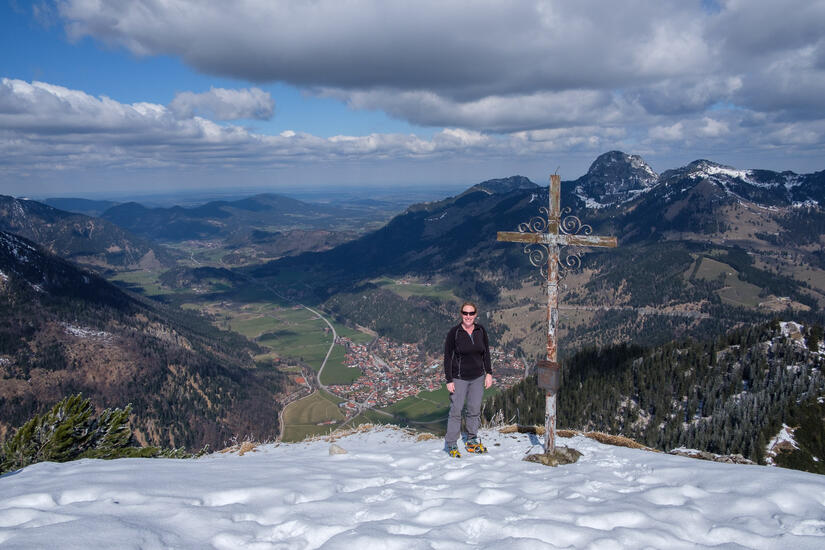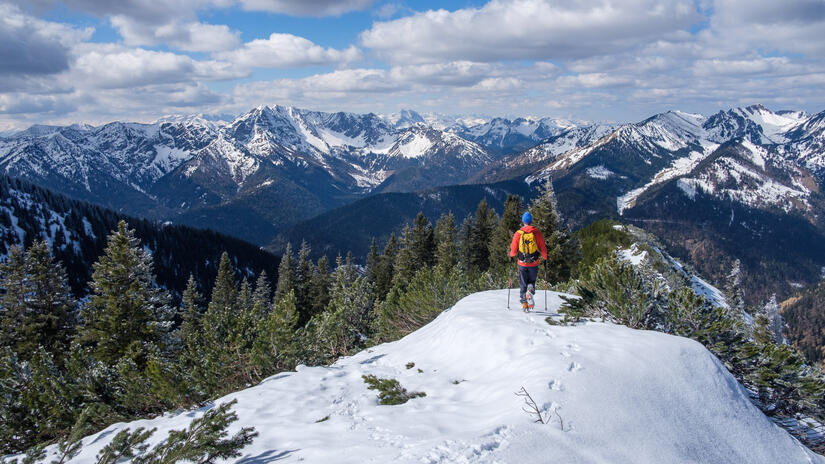 Total distance:
8.18 km
Max elevation:
1850 m
Min elevation:
1085 m
Total climbing:
889 m
Total descent:
-903 m
Download file:
Gro_er_und_Kleiner_Traithen.gpx