Today was a day where the weather forecast couldn't decide between not great and brilliant, and it seemed the actual weather was a bit indesisive as well, but it certainly wasn't the day which the forecast predicted at 6:30 am that morning.
We had decided to head up to the Sylvensteinspeicher and walk up the ride towards the Demeljoch, with no particular objective in mind, just seeing how far we could get with the snowy conditions. We were expecting a clear day, the but actual weather had other ideas in mind as it was snowing as we left the car park.
As we drove across the dam I was very surprised to find the dam frozen, a bit of a different scene to when I was last here in the Autumn!
After a typically Bavarian ascent in the forrest, with a few fleeting views out over the frozen reservoir, we soon arrived at the start of the ridge, which meant we had wonderful views to one side. We could see plenty of bad weather, but didn't appear to be catching much ourselves which was great.
We made good time up to the Schürpfeneck, where we enjoyed lunch, and as we descended long the ridge we finally caught our first bad weather. But this ended up being a good thing, as when it passed over we were near the summit, and the views really opened up.
We had excellent views in every direction and a warm sunny summit. However being aware of our walk back, and I was certainly aware that my body was telling me I was tired, we headed back.
Thankfully the ice which we found on the path in the forrest in the morning had melted again, ready to become an ice rink for the next morning!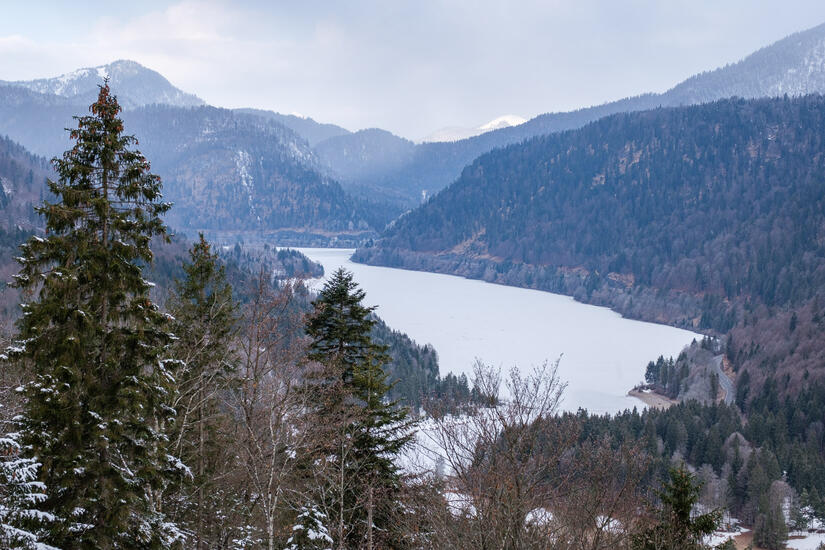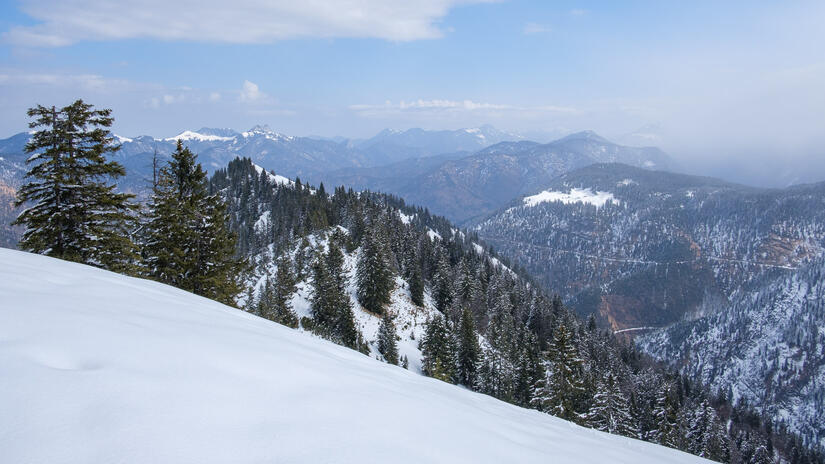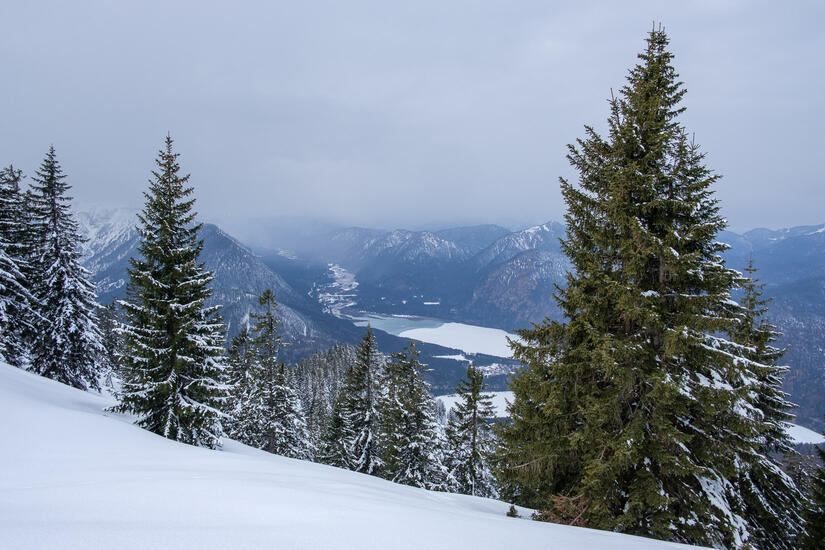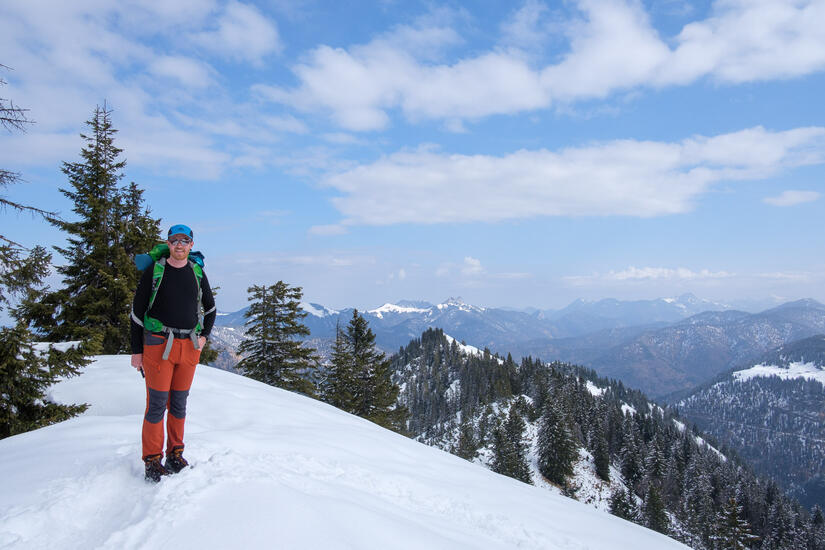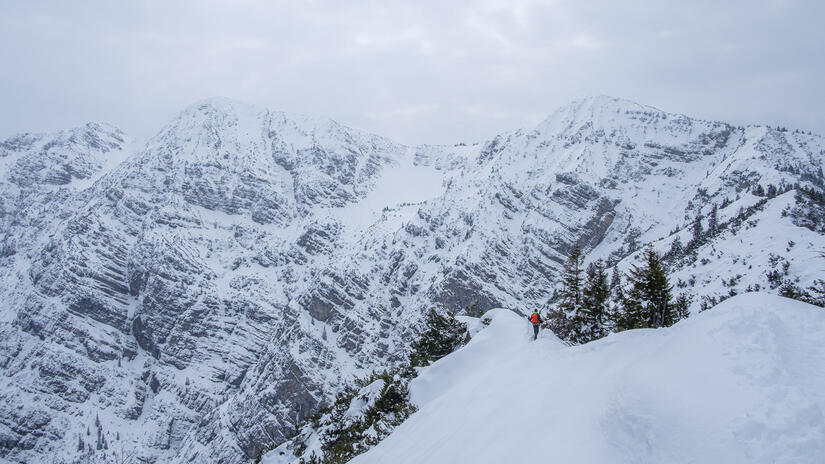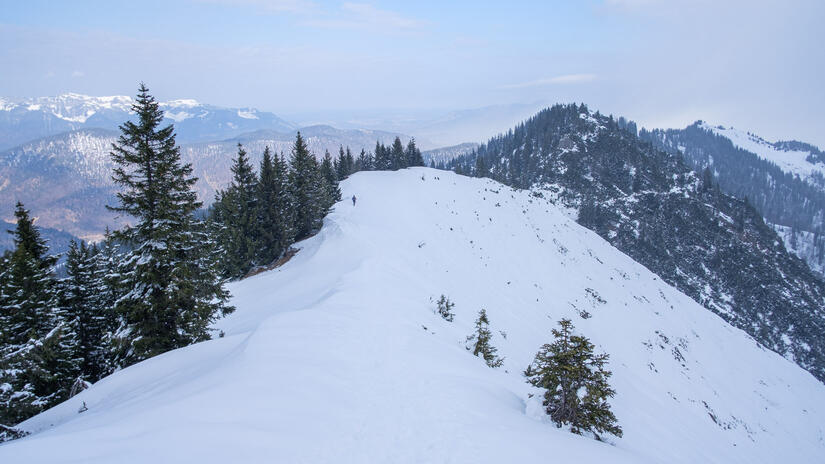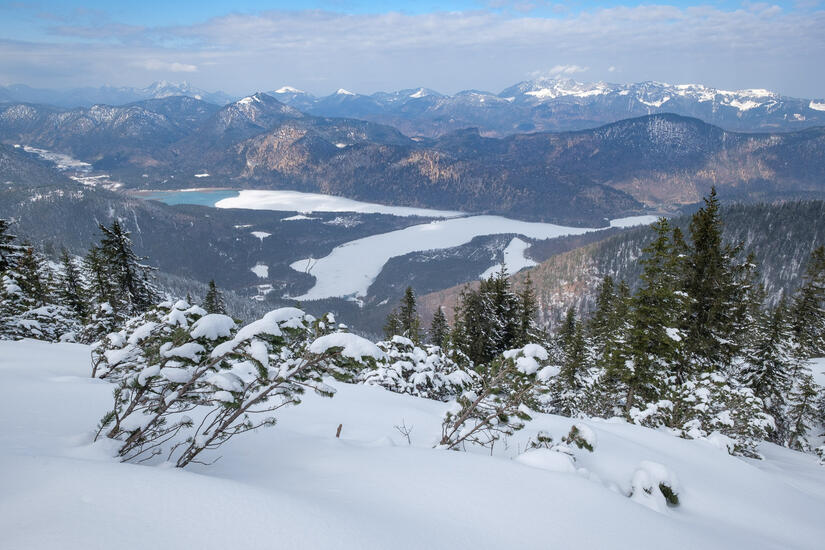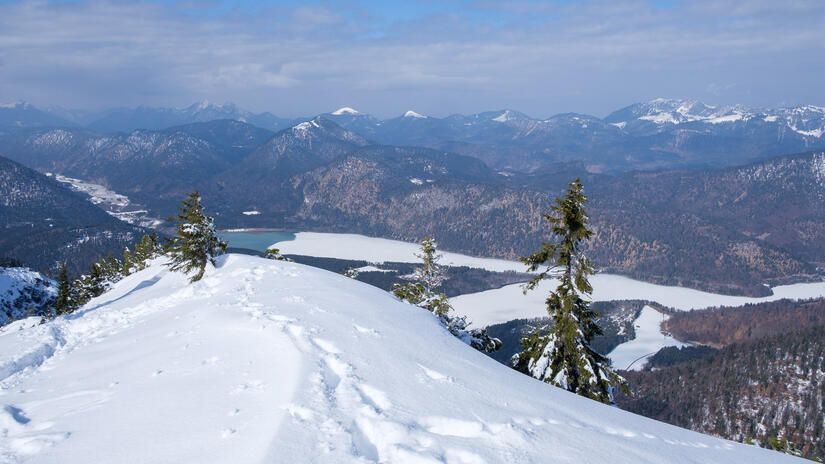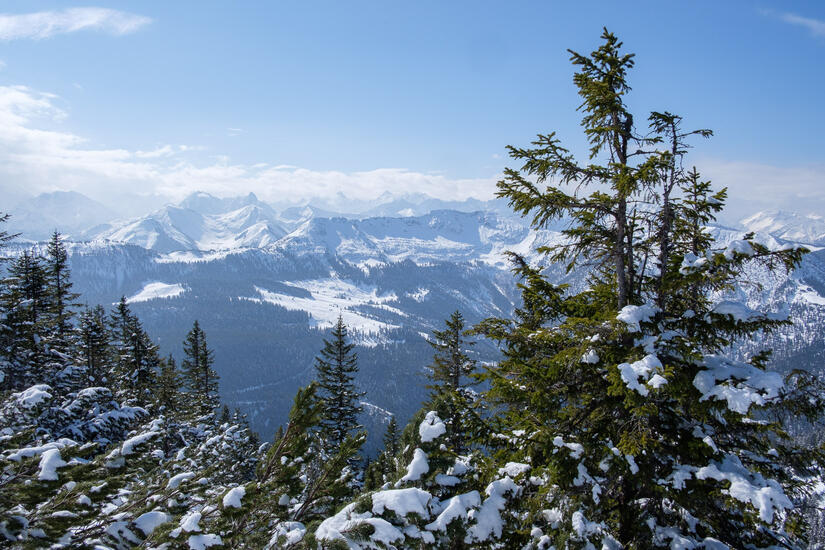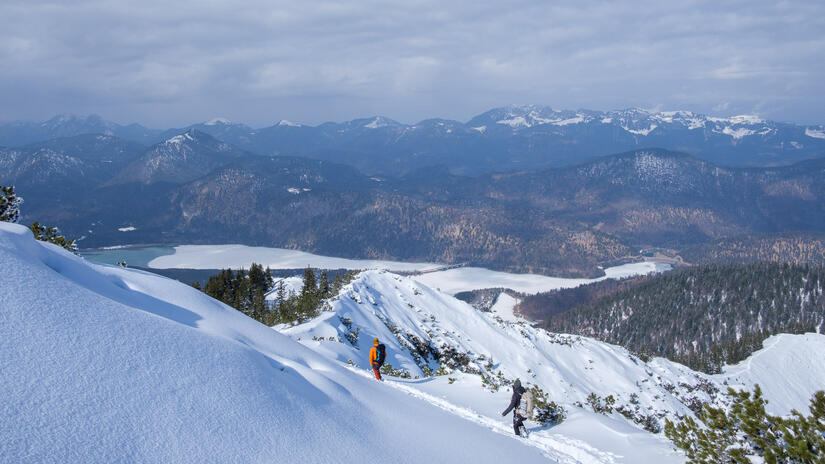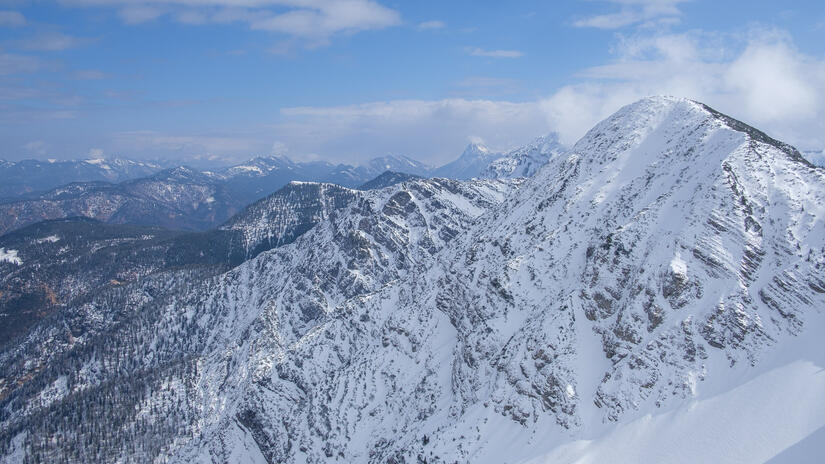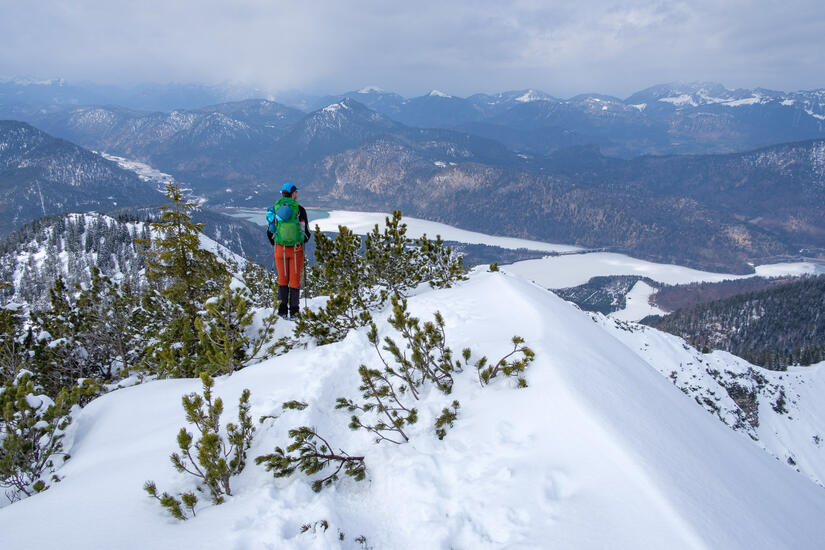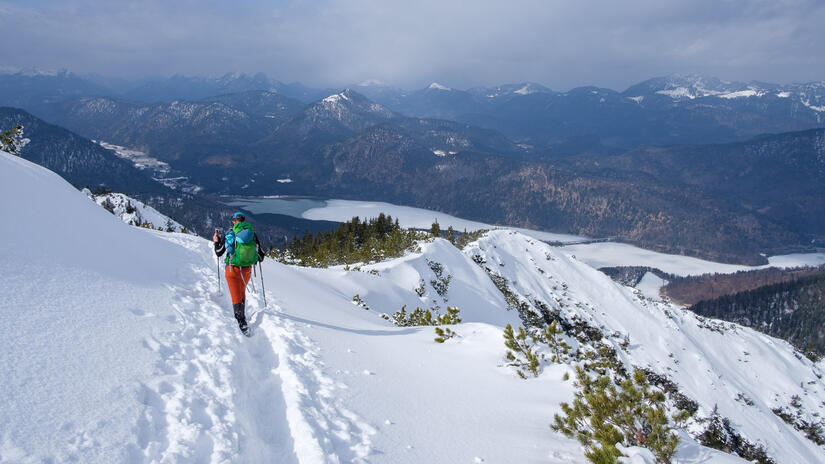 Total distance:
13.21 km
Max elevation:
1799 m
Min elevation:
779 m
Total climbing:
1126 m
Total descent:
-1126 m
Download file:
Dürrnbergjoch.gpx