After bailing on an alpine route due to heavy rain on both the walk in and the summit day we were at a bit of a loss as to what to do the next day. After much deliberation looking at multiple weather forecasts, and the Austrian Klettersteig book we decided to head to Achensee to do the Fünf Gipfel Klettersteig as the forecast was for a sunny day until mid afternoon.
Unfortunately the forecast did not come to fruition as we had a largely cloudy, albeit atmospheric day until as we descended from the third summit it started to rain very heavily.
Up until the point the rain arrived the route was brilliant, a short walk from the cable car station took us to the easy Klettersteig up to the first summit of Haidachstellwand. The descent from this was a fairly long Klettersteig which took us a while, but it was constantly interesting and great fun. A short walk then took us to the main Klettersteig of the day, up the obvious face of the Roßkopf. This route was fairly steep, involved a lot of cable pulling and lots of care had to be taken due to loose rock, nonetheless it involved some great positions and certainly got the blood flowing and took us to an excellent summit.
From Roßkopf a short descent took us down to the technical crux up the Seekarlspitze, which involved an airy traverse and then a steep section up to the summit. At this point it was looking like the weather was turning and after the short descent it started to rain very heavily. At this point our fastest route back was over the fourth summit and back down to the lift, we arrived at the lift station very wet.
With nothing better to do with a rainy afternoon we headed for our first Austrian sauna experience next to the campsite. This was a surprisingly pleasurable experience with wonderful views into the mountains and over Achensee from the saunas.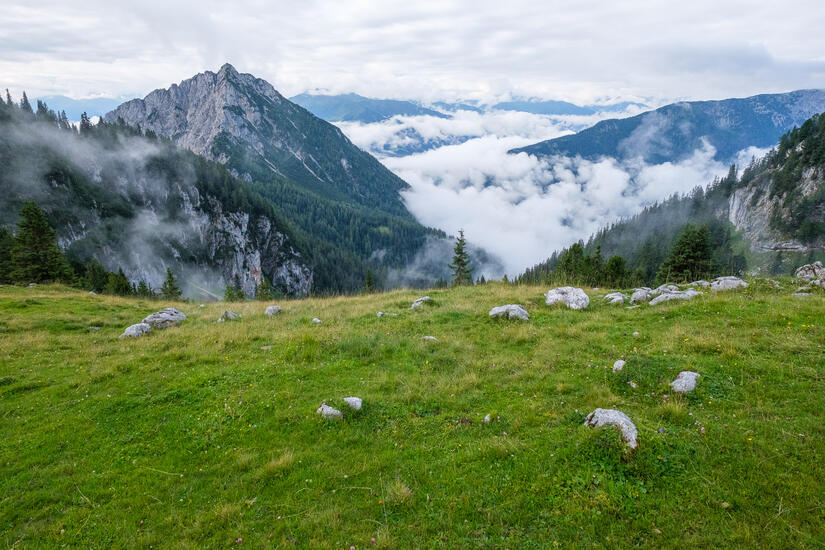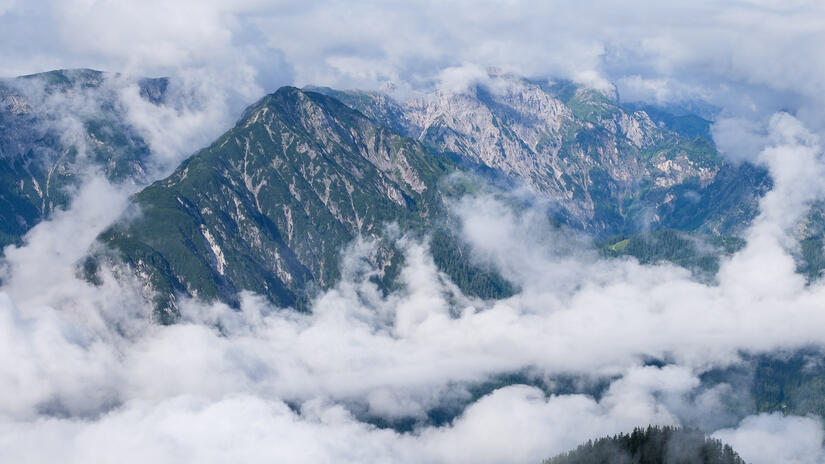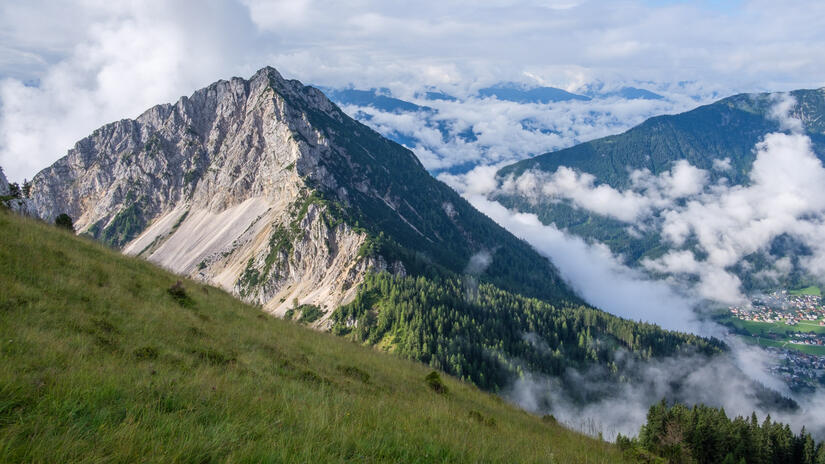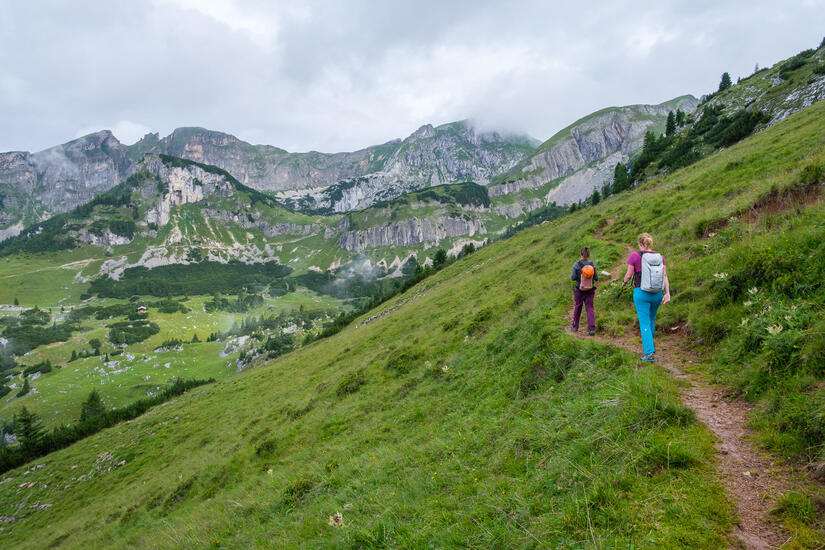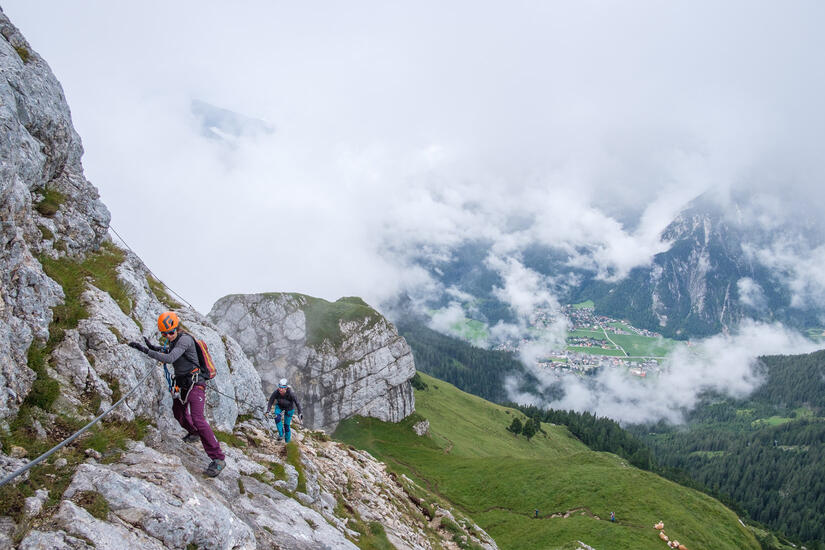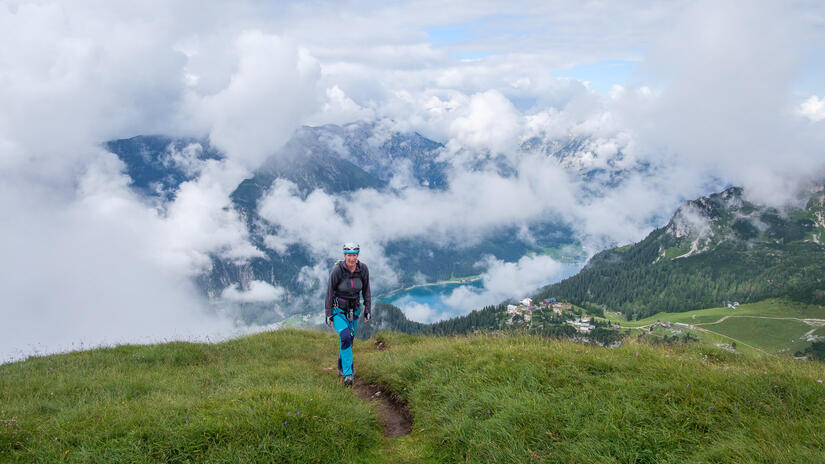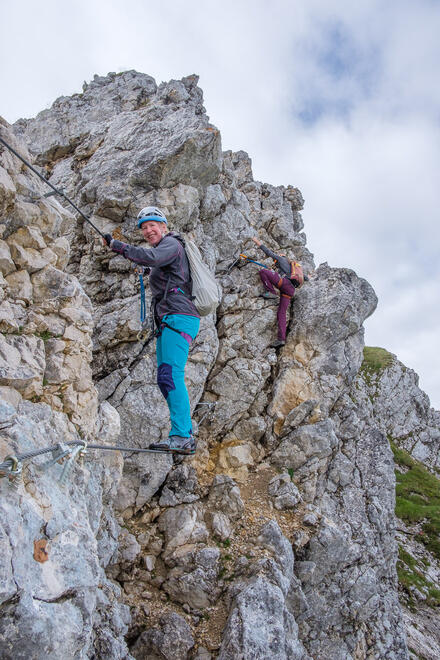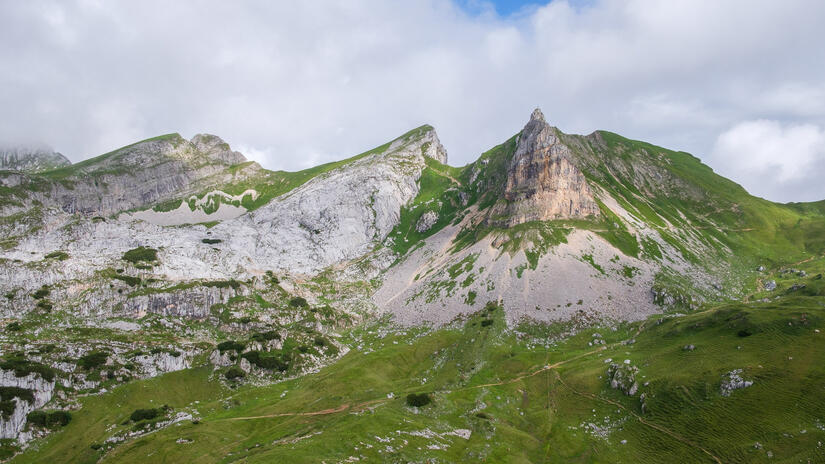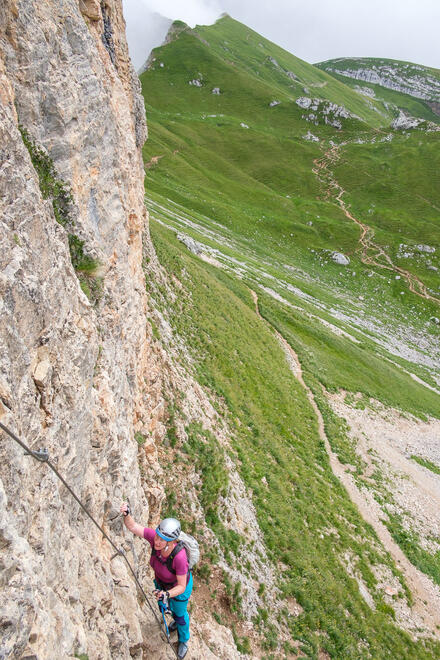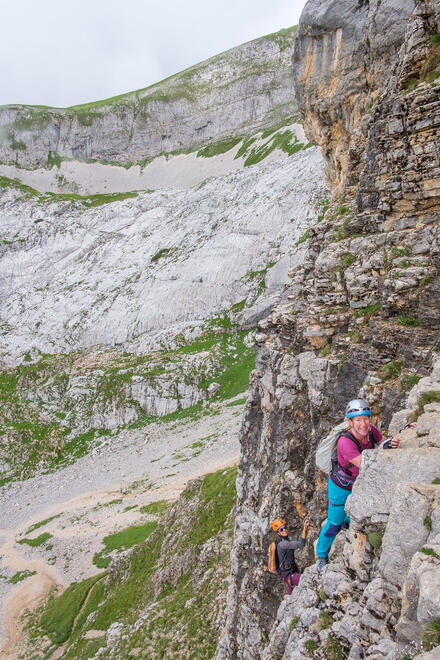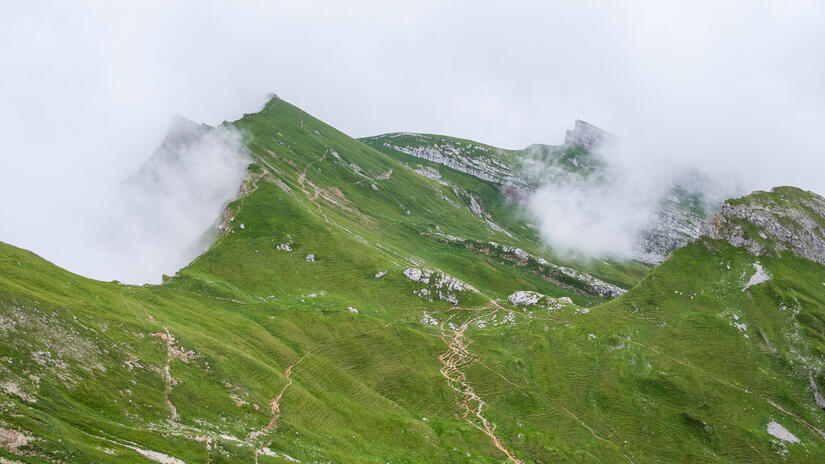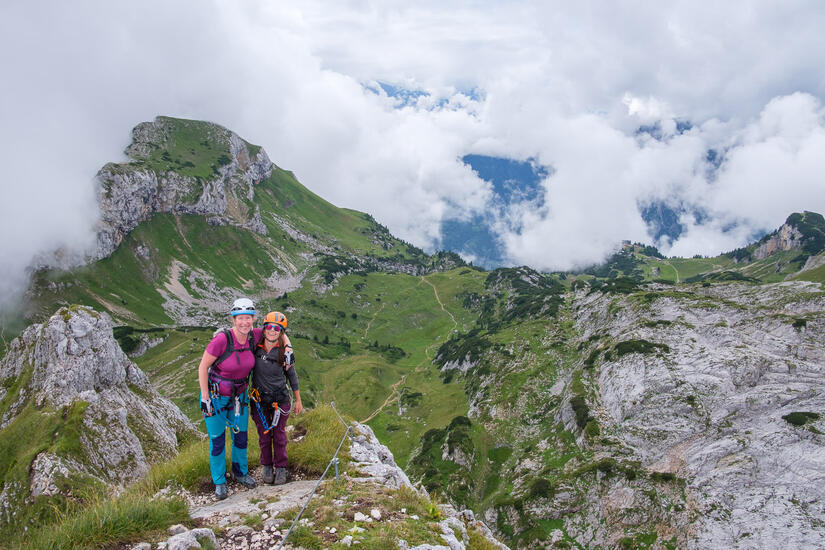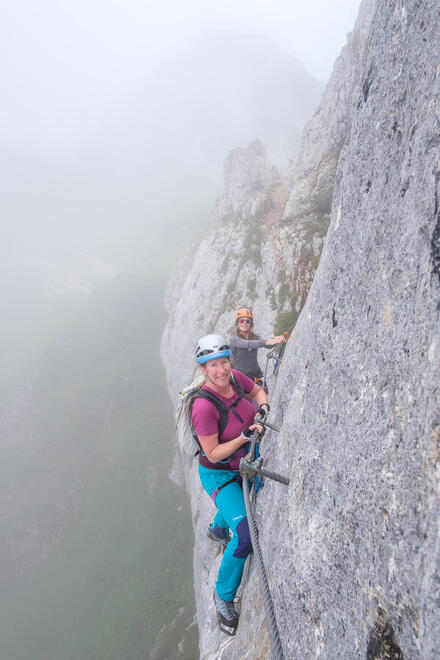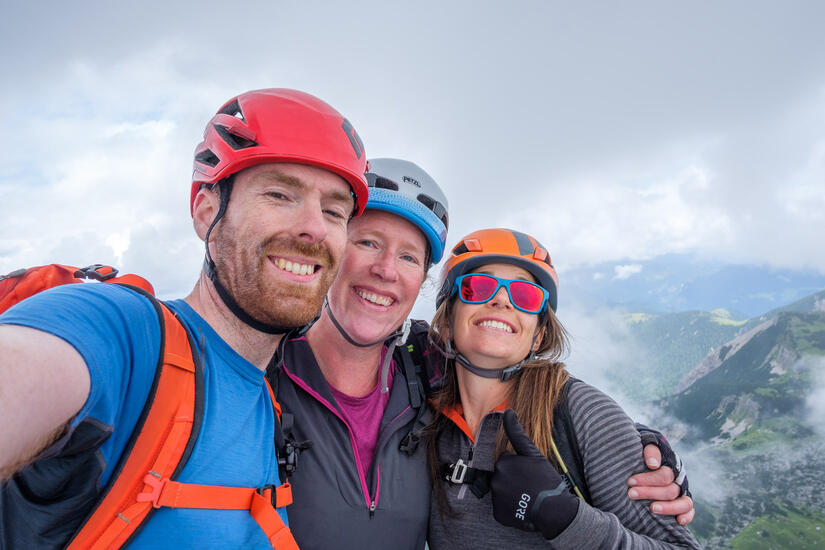 Total distance:
7.64 km
Max elevation:
2210 m
Min elevation:
1800 m
Total climbing:
660 m
Total descent:
-659 m
Download file:
5 Gipfel.gpx