With a short weather window in the very unsettled summer we decided to climb Similaun which sits high above Vent in the Sölden valley. I have actually climbed the Similaun before, as when I was in Sölden 20 years ago on a family holiday I climbed it with my parents and our family friends.
Due to the unsettled weather we were not able to wait for a nice day for the walk in, which meant that we got very wet on the dull walk in from Vent to the Martin Busch Hütte. Thankfully the walk wasn't too long, and we were soon in the warmth of the hut and able to enjoy some warm drinks and beer.
Following Covid it was strange being back in a hut, sharing a table with strangers and not having any mask requirement. Unfortunately all the small rooms were booked, so we were in the lager room in the roof which didn't even have a window!
The next morning we woke up to clear skies and beautiful views, we had decided to climb Similaun via the Marzellklammspitze as this meant that we walked up a ridge and were able to enjoy the brilliant views as we ascended the mountain. This also meant that we joined the glacier very high up which reduced our time on the glacier.
The glacier was very easy to cross as the crevasses were either fully covered or non existent and we were soon at the start of the ridge up to the summit. The climb from the glacier to the summit was just about possible without crampons and we were soon on the summit taking in the brilliant views.
Our plan for the next day was the Finailspitze so we only had a short decent to the Simulaun Hütte which sits high on the Niederjoch at 3020m. While we were sitting in the hut that evening we saw a very close flypast by a Bearded Vulture, so I ran out with my camera not really expecting it to reappear. However, surprisingly the massive bird kept flying around and often flew right past the hut!
The next morning I was not feeling great due to the altitude and maybe a bit too much wine, but I managed to drag myself out of bed for sunrise. It wasn't the most spectacular sunrise looking into Italy, but it was wonderful to be out and see the mountains at dawn. In the end we decided that the Finailspitze wasn't looking that inspiring, and due to a combination of blisters and fatigue we decided just to walk out to Vent.
The walk out was initially enjoyable as we walked back to the Martin Busch Hütte, however the decent from there back to Vent dragged on for about as long as I can remember from 20 years ago!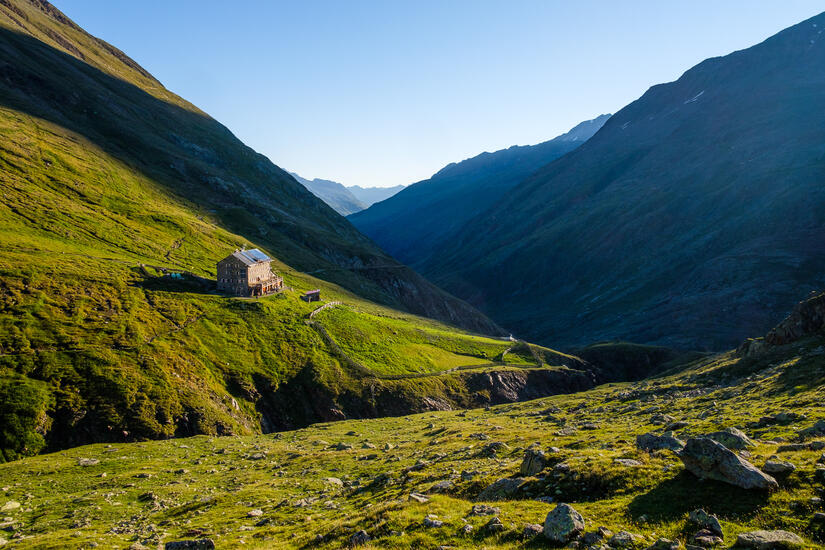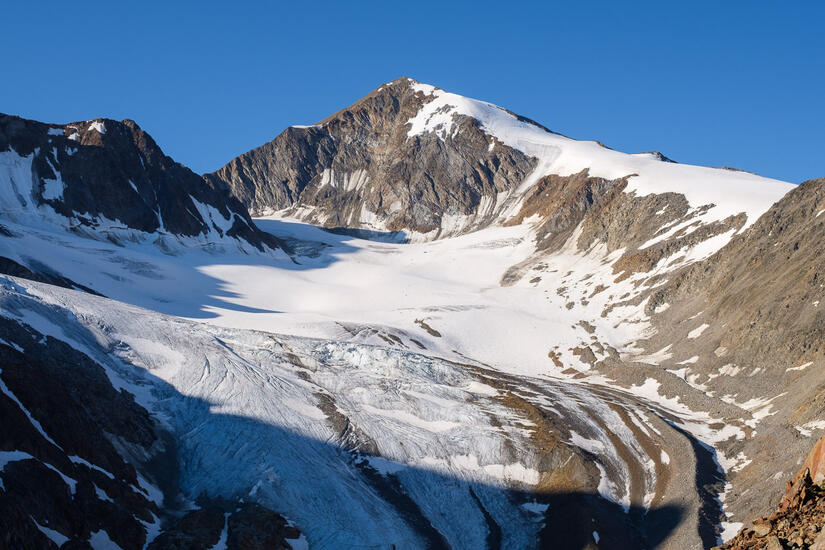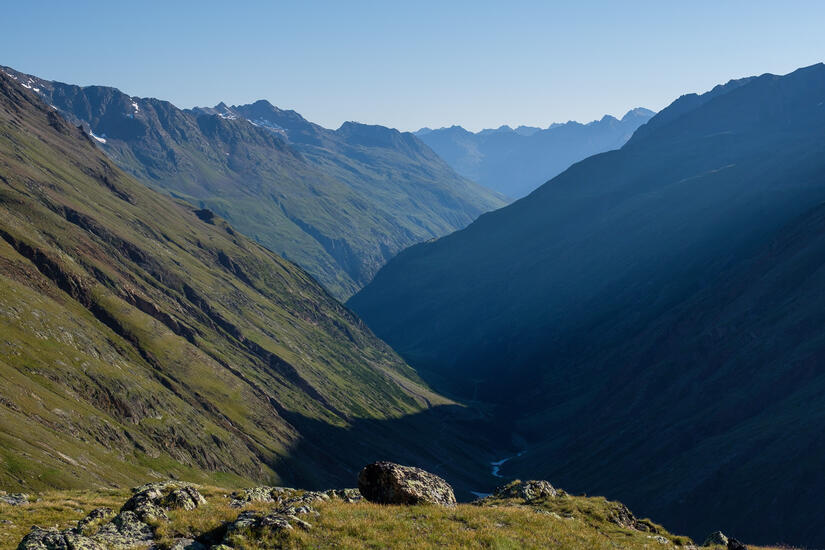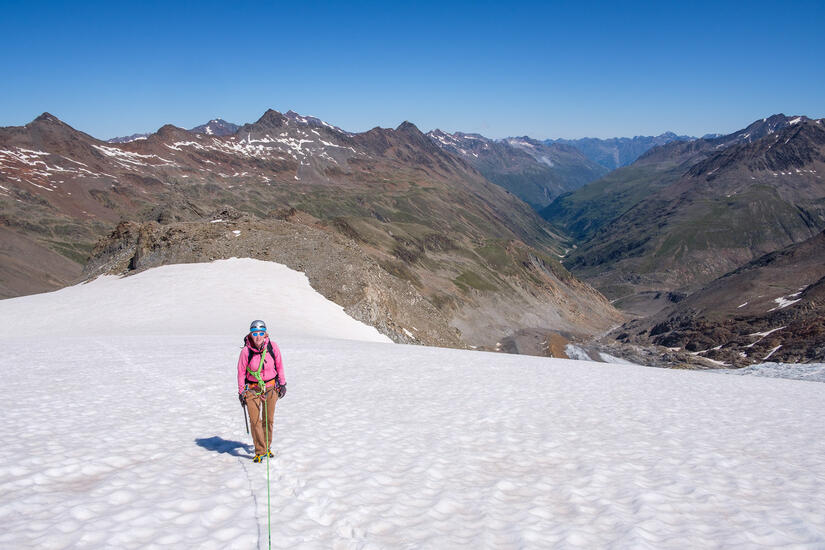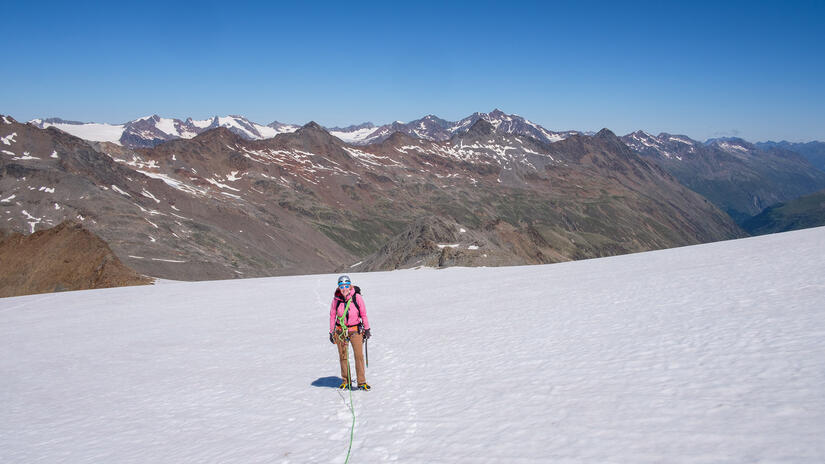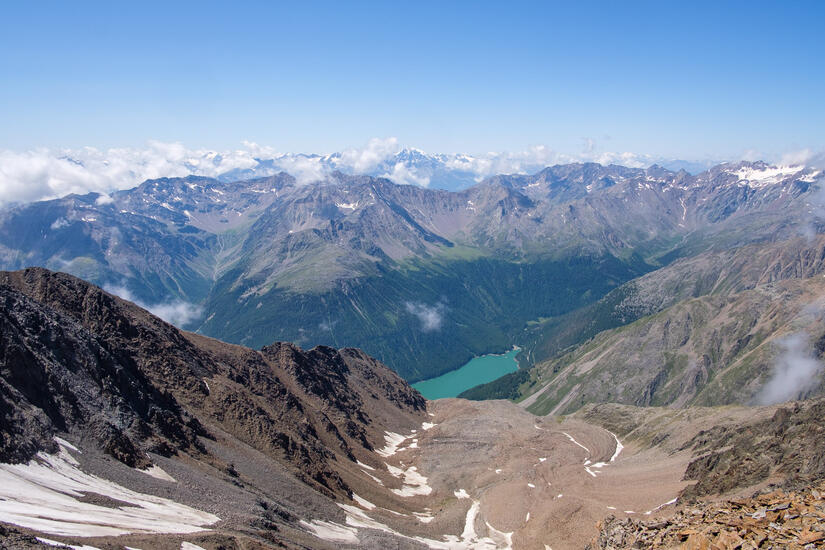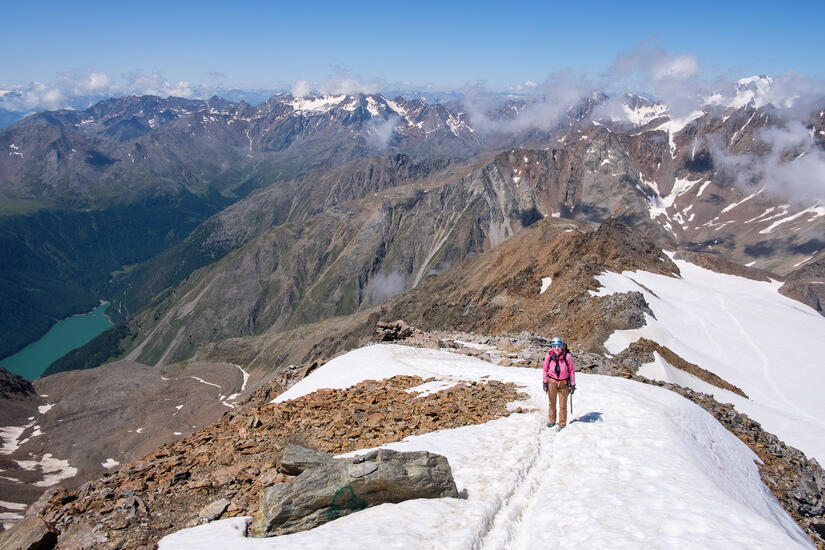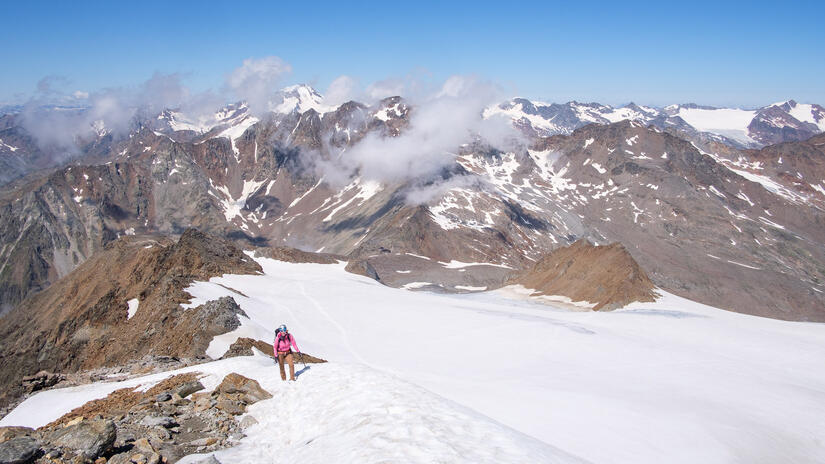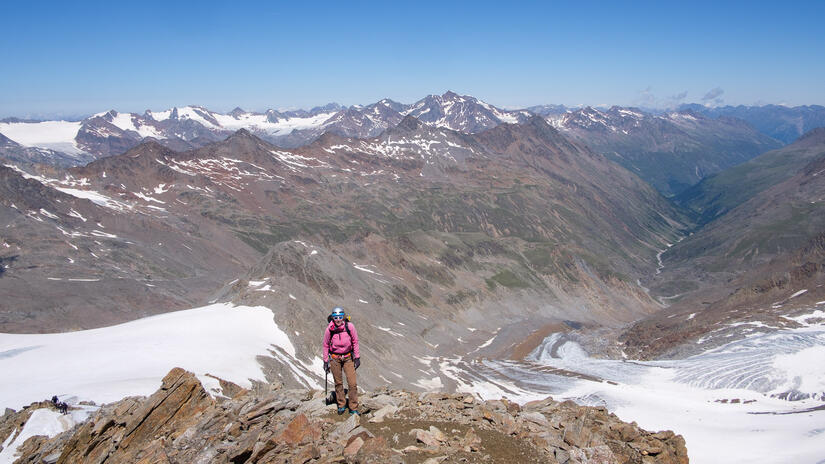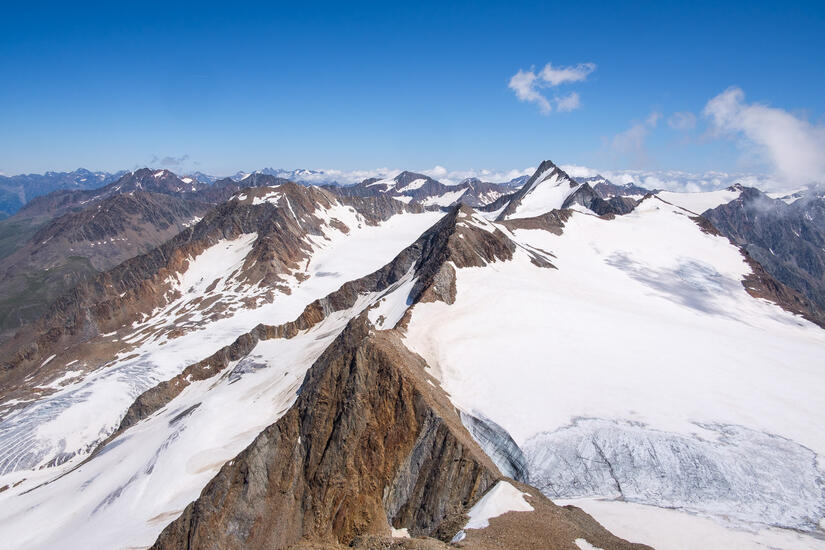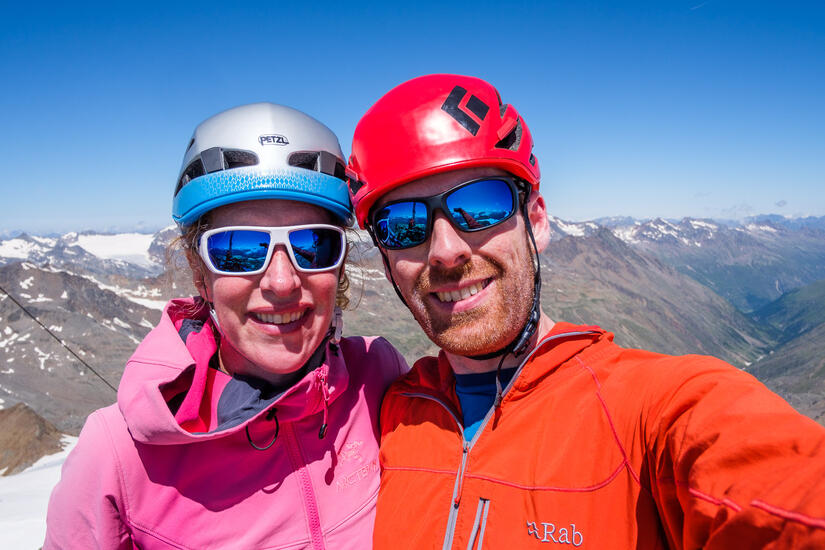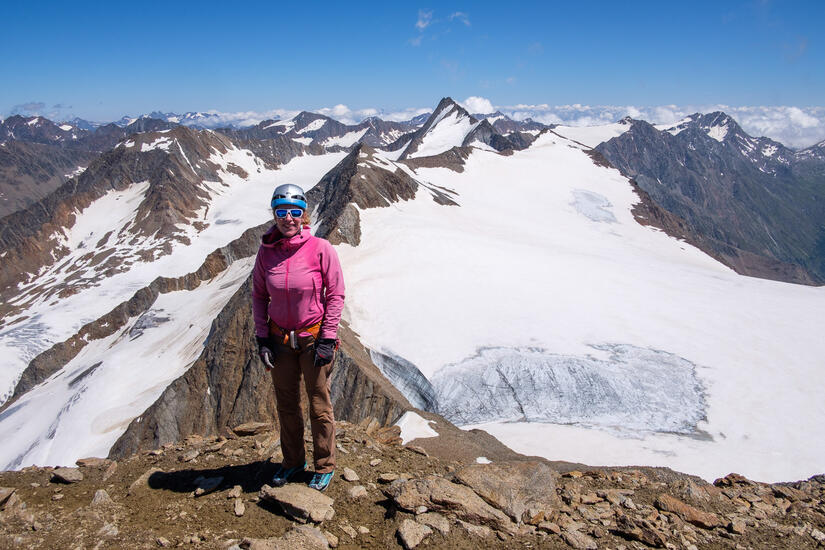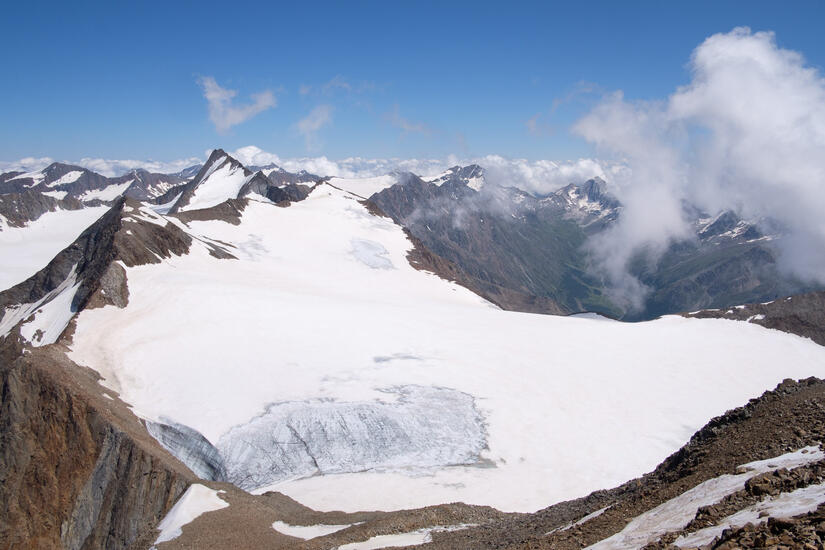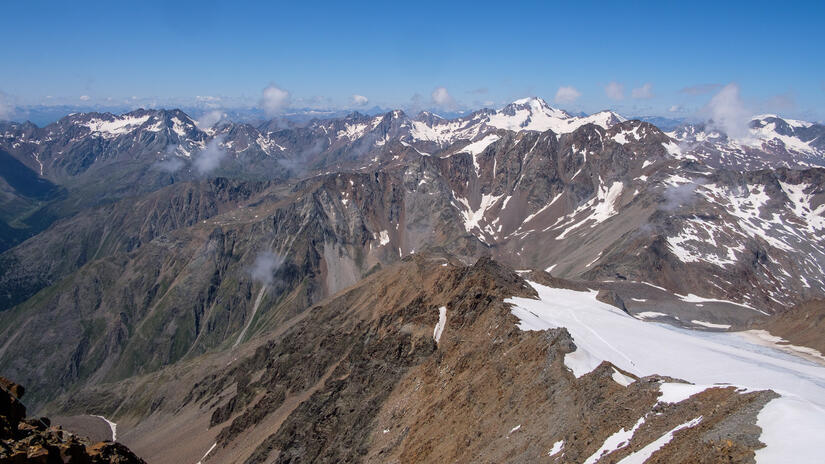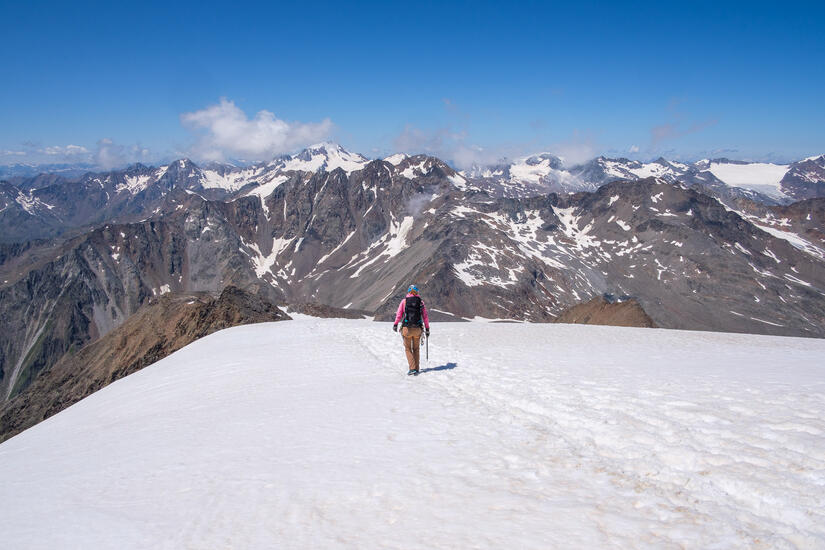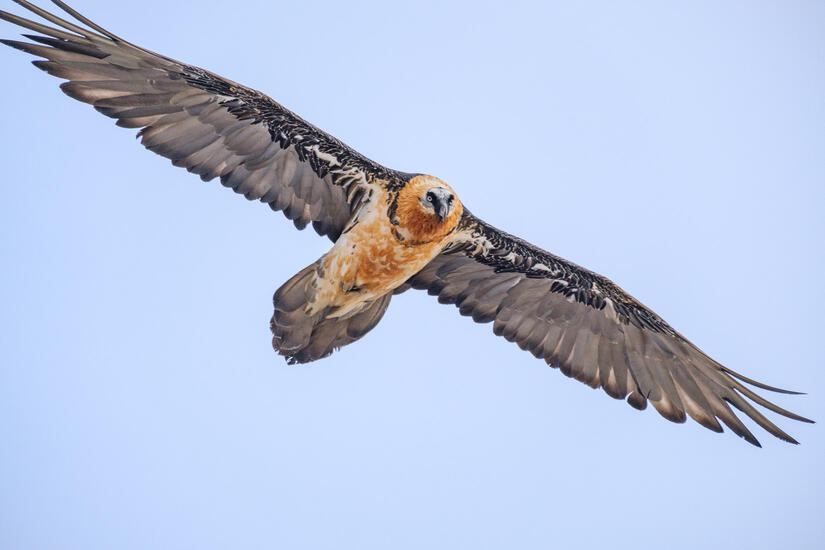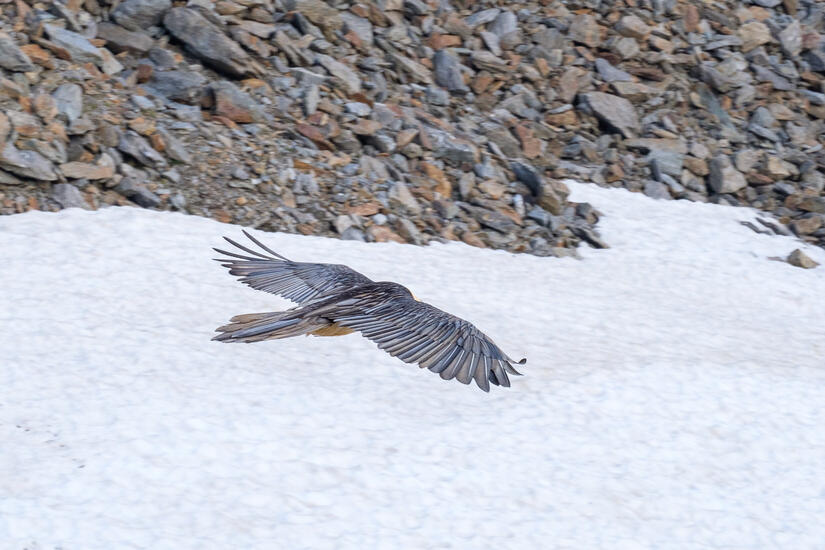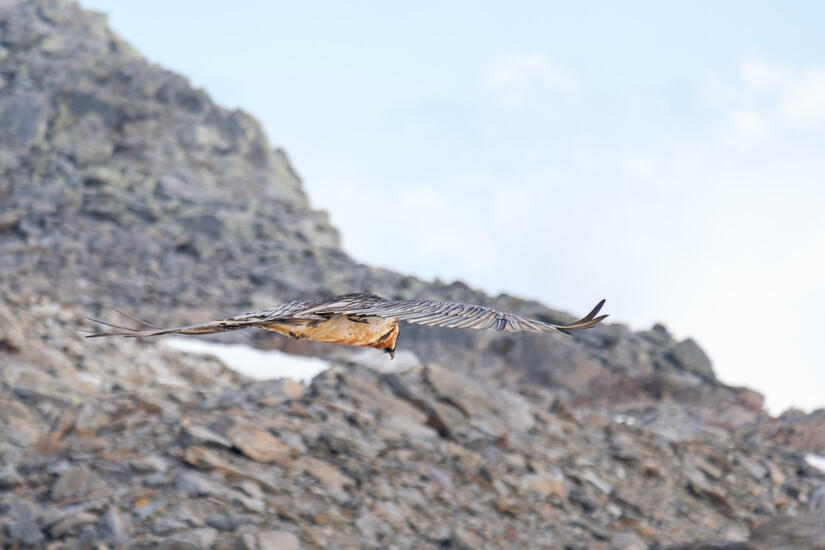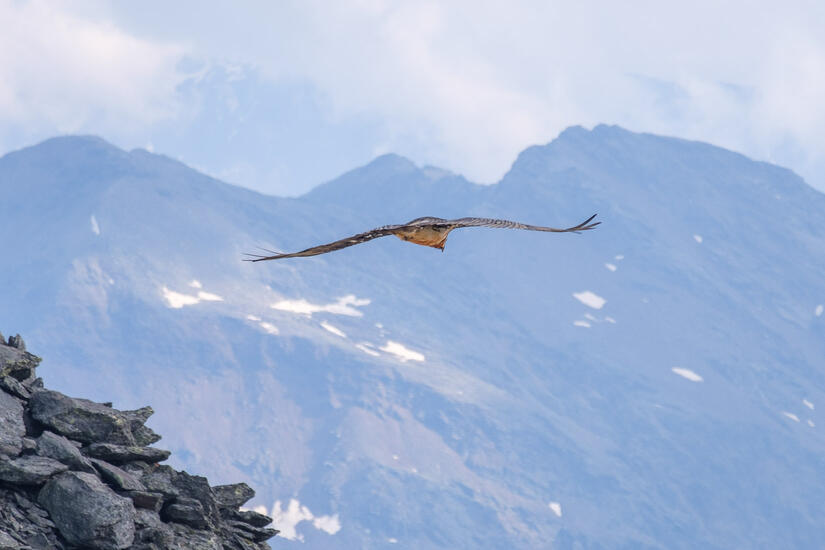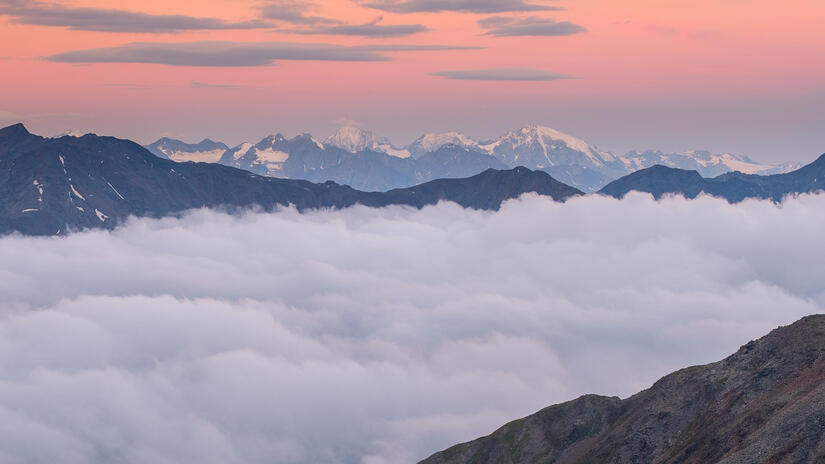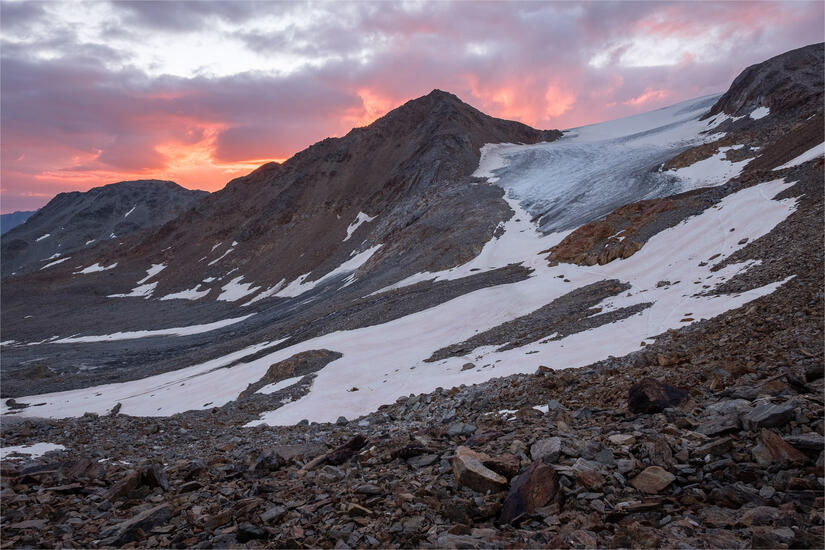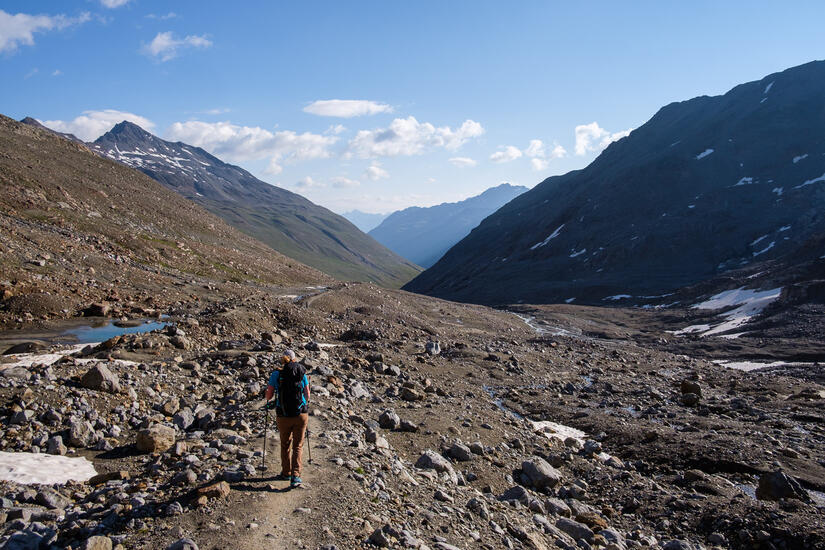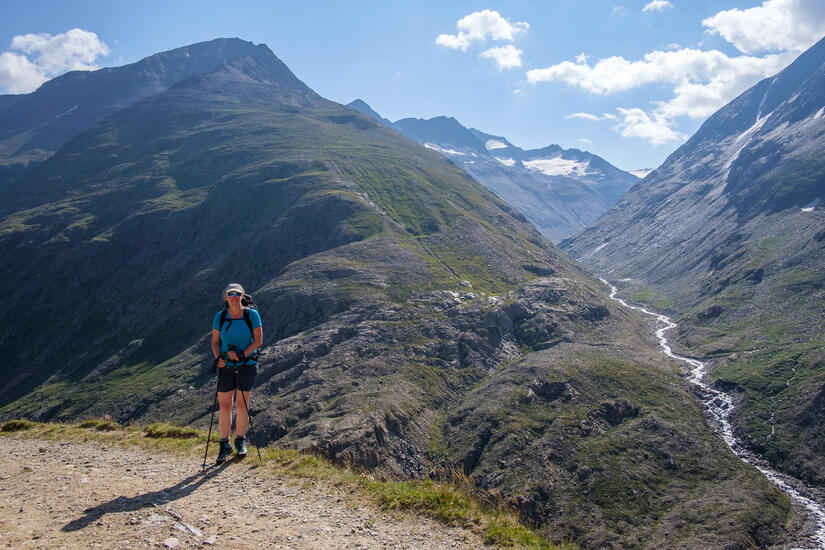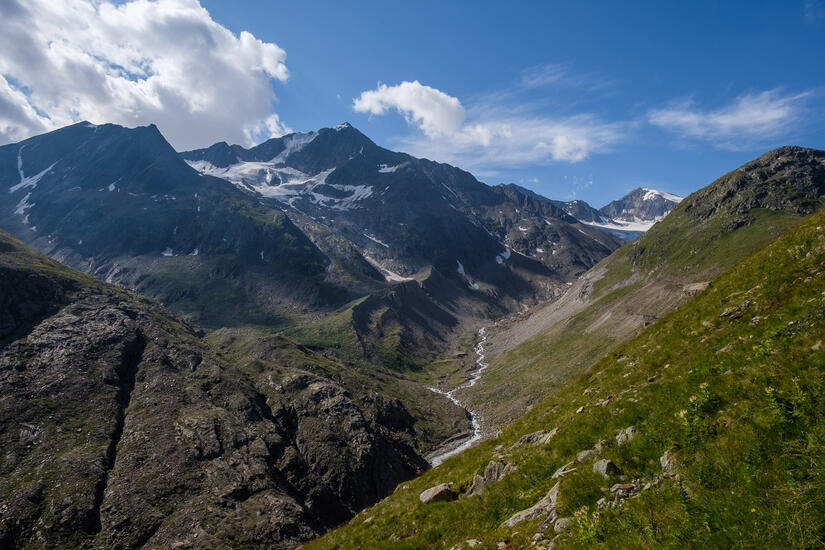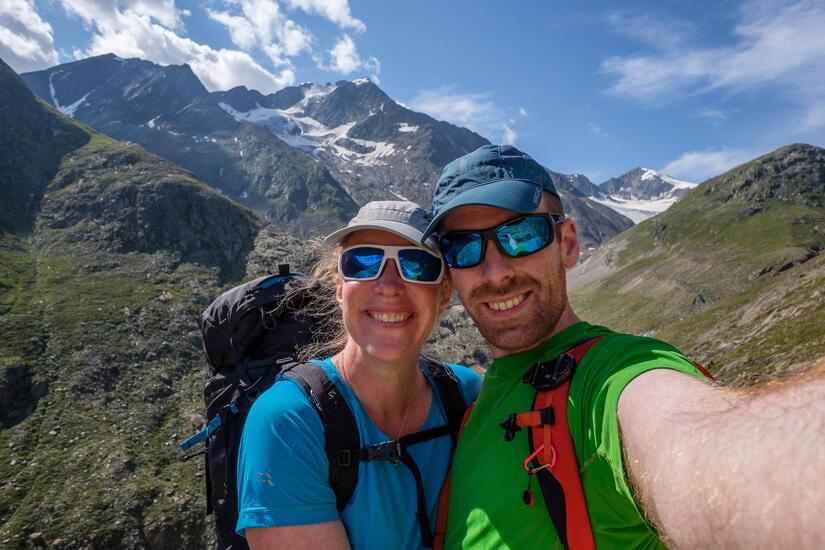 Total distance:
28.26 km
Max elevation:
3547 m
Min elevation:
1891 m
Total climbing:
1763 m
Total descent:
-1762 m
Download file:
Similaun.gpx