After multiple days of snow in the mountains I was very keen to get out, and am lucky enough to be able to work flexibly. So after a "half day" of working from home I drove down to Bad Kohlgrub to meet Helen for a lunchtime ski tour.
There was snow down to the car park, and the weather was much better than I had anticipated so it was great to be out. We made good time up to the top of the ski resort, and were enjoying that it was a lot quieter than we were expecting, and as we left the ski resort it got even quieter!
Helen had been commenting that the summit of Hinteres Hörnle was often in the cloud when she was there, and today was no exception as we chose the only time there was cloud on the summit to reach the top. As it wasn't very warm we did not hang about and set off on the descent. The lack of photos from the descent is a good indication of it being good! The snow was fantastic, although I did find a rock with one of my skis, so they now have their first scratch!
As the descent was so much fun with good powder snow, we decided to head up to Mittleres Hörnle as well, and as we were ascending the sun came out which was a further nice surprise. In hindsight, we should have descended back down the side we climbed up as the snow was much better, but the descent down the other side was enjoyable enough, and meant we didn't need to do any re ascent.
We were soon at the ski resort again, and enjoyed the descent on good snow. Although it was strange being in good snow, but also having to avoid the grass…
Ski touring for a half day after working in the morning was just brilliant, although I am told that the opportunities to do that in Bavaria are usually limited!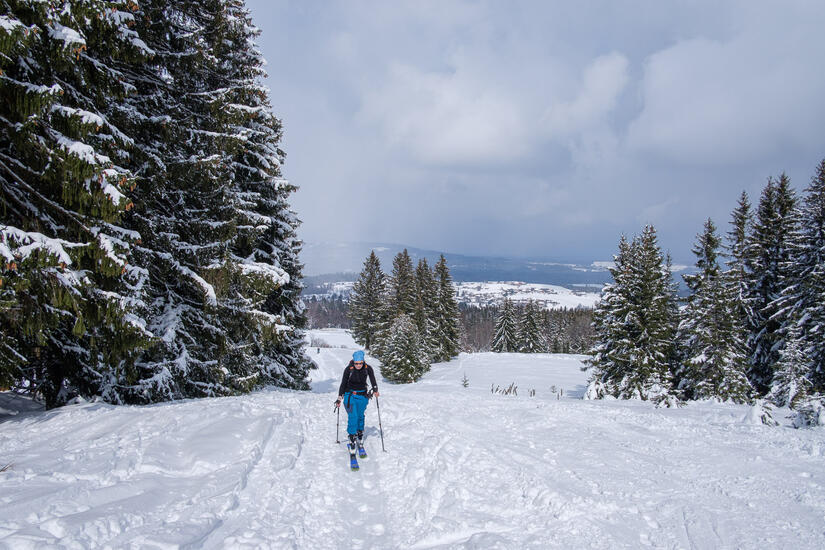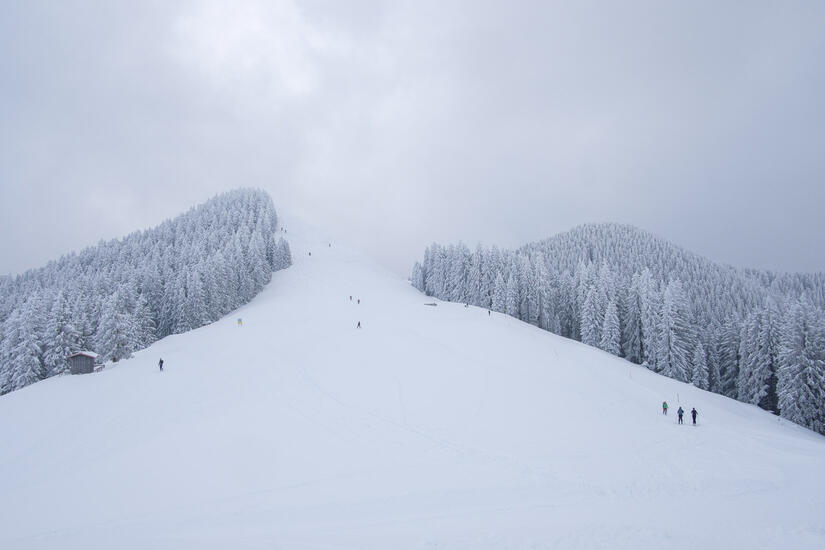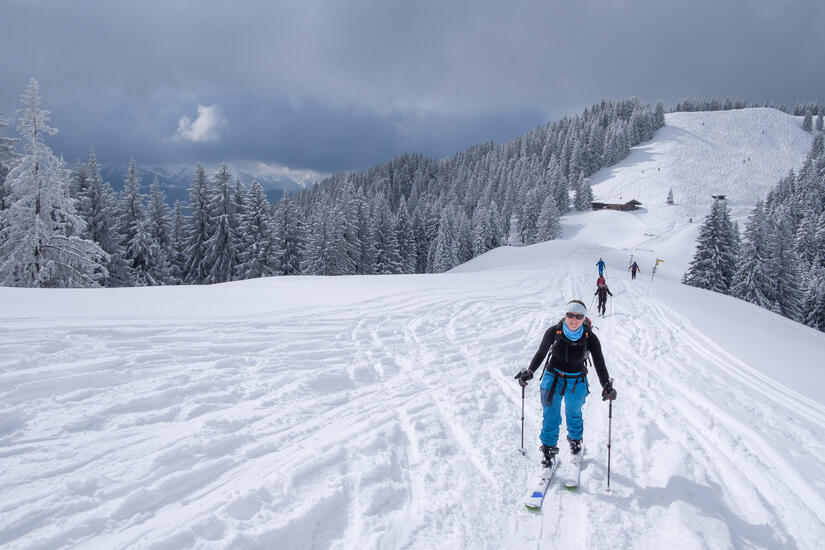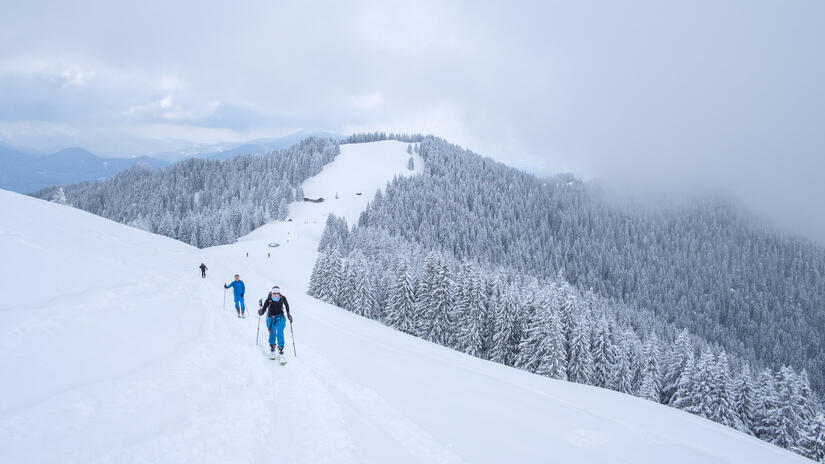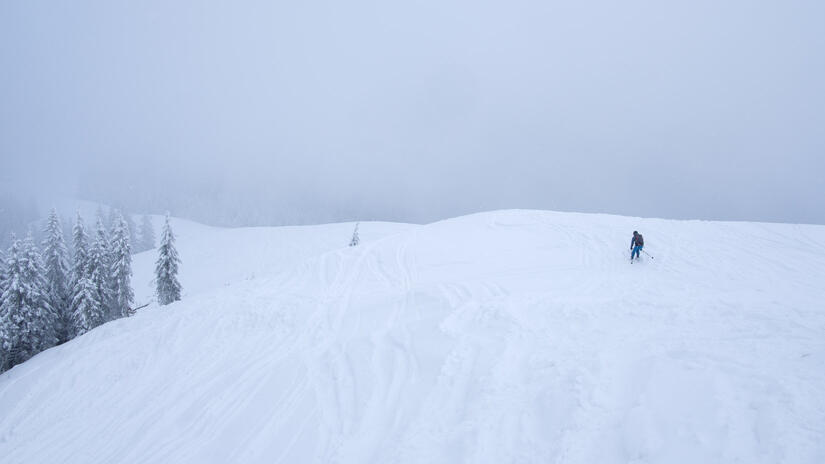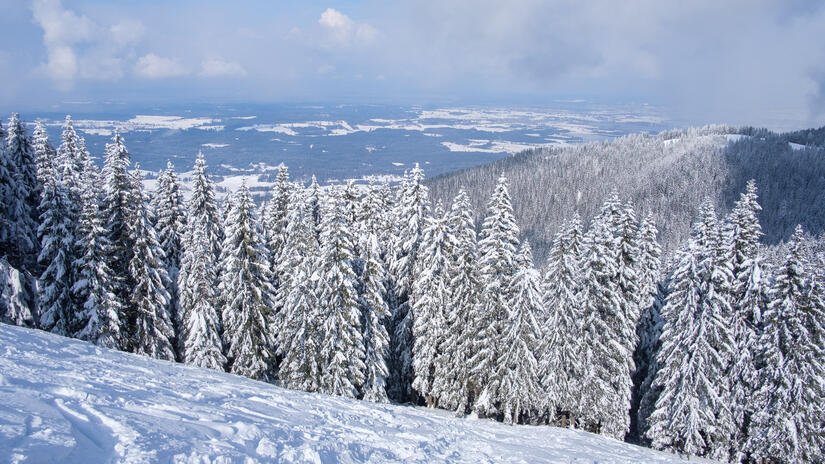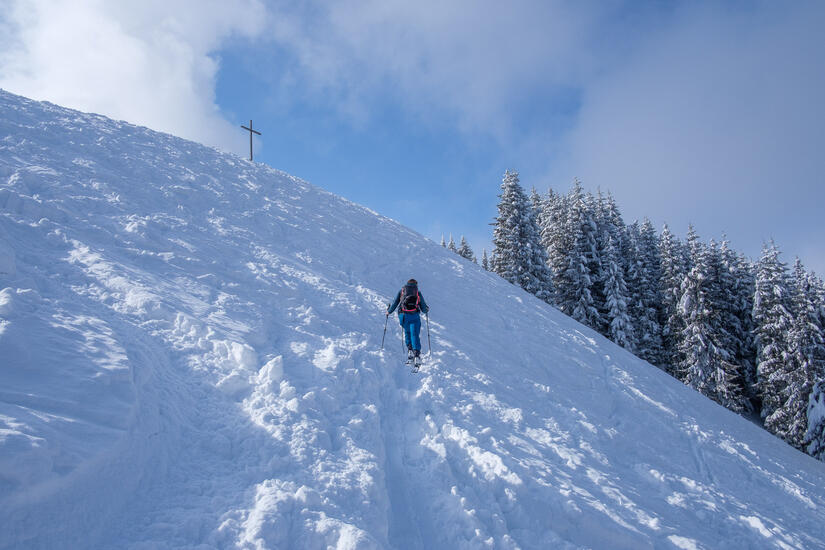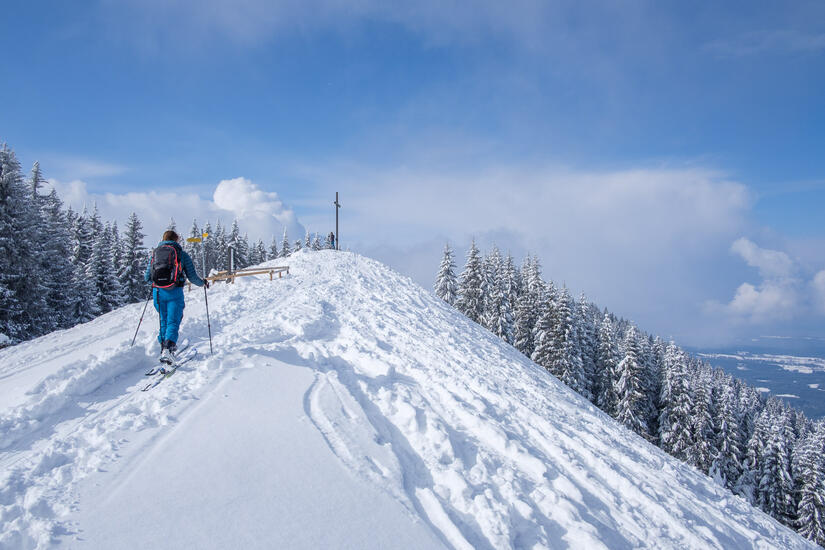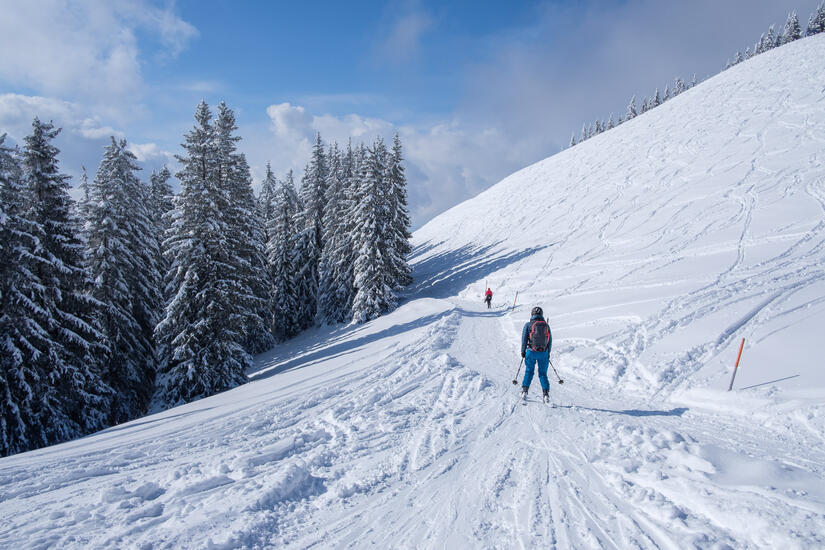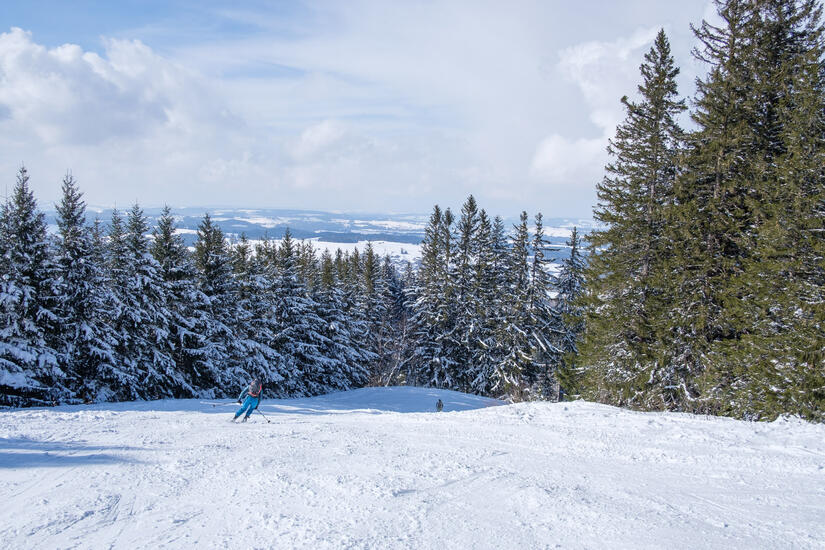 Total distance:
8.69 km
Max elevation:
1550 m
Min elevation:
882 m
Total climbing:
743 m
Total descent:
-767 m
Download file:
Hinteres Hörnle.gpx