With winter stubbornly refusing to depart from Bavaria, Louise and I decided to head to the Hirschberg as it looked a great circuit, and not to long of a day. The initial ascent was pretty brutal, straight up the ski piste, which certainly got the blood flowing. Thankfully we were soon above the ski area and ascended up in the woods. Despite there being plenty of snow, it was all well trampled which made progress easy.
When we emerged from the woods at the Rauheck Alm, it became clear that despite the weather being good we were not going to get outstanding views as the air was so hazy. We took the direct winter ascent up to the Hirschberg Vorgipfel, and then made the short detour out to the main summit of Hirschberg. Despite the haze the view from the top was great, I could see a number of recent walks and a number of walks which I am really keen to do.
After enjoying some lunch we started the descent which was pretty straightforward thanks to the snow being the prefect consistency for descending. From the summit of Kratzer we had to take a detour compared to the planned route as there was a "Winter Descent", this was a nice surprise as it took us down the ridge, with some strange, over-engineered, cables as hand lines.
We were soon back down at the Rodelbahn, which took us back down to the valley in quick time after a wonderful day out.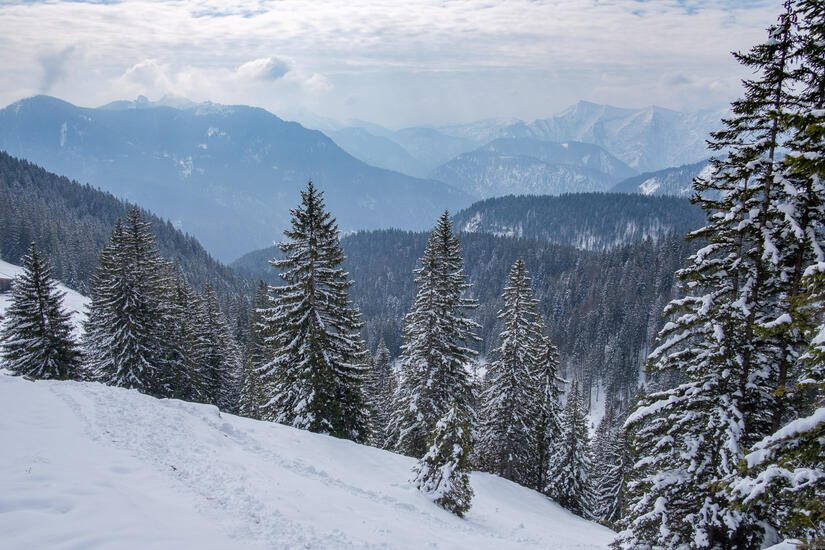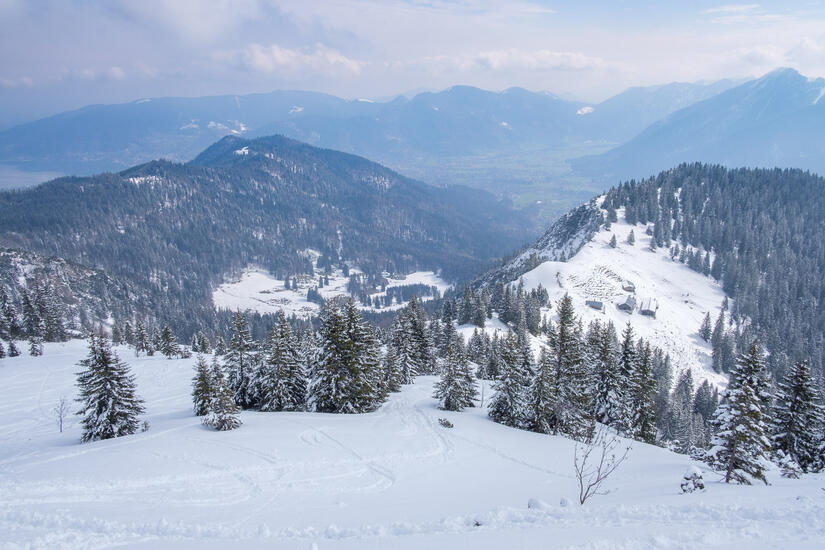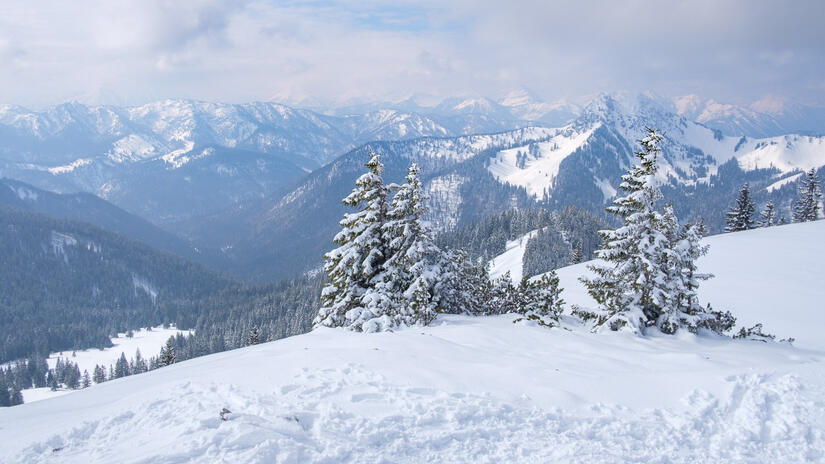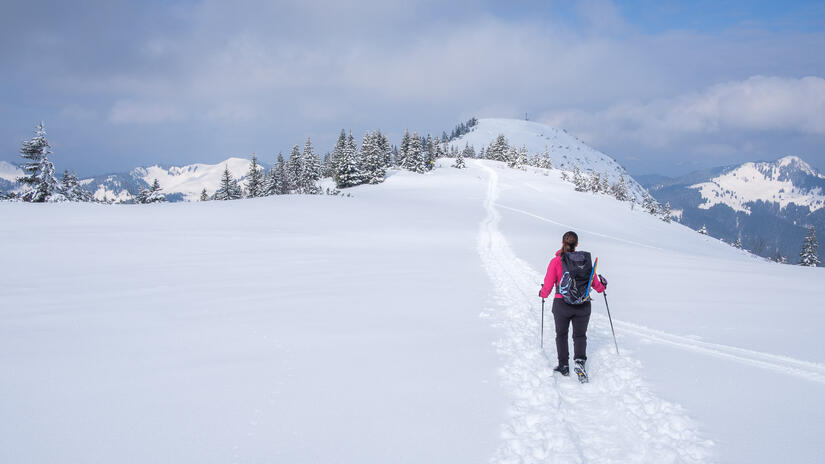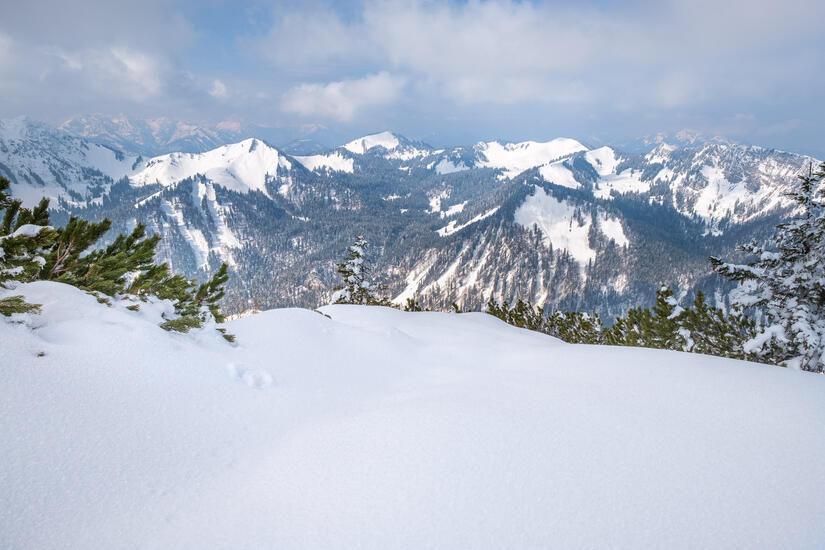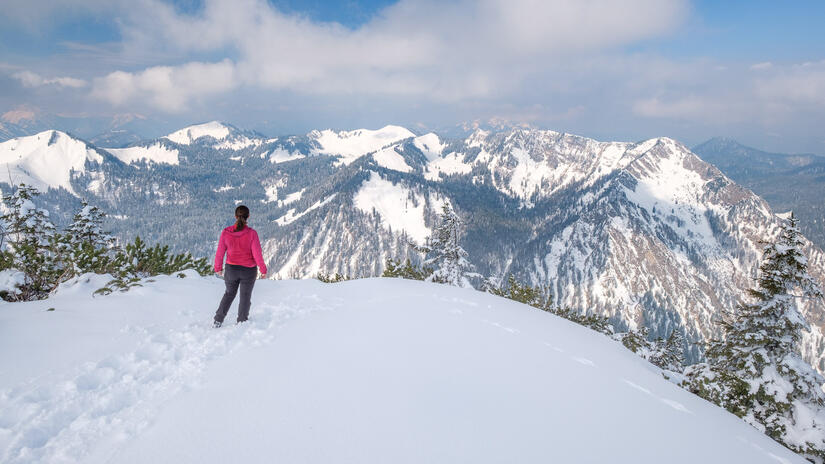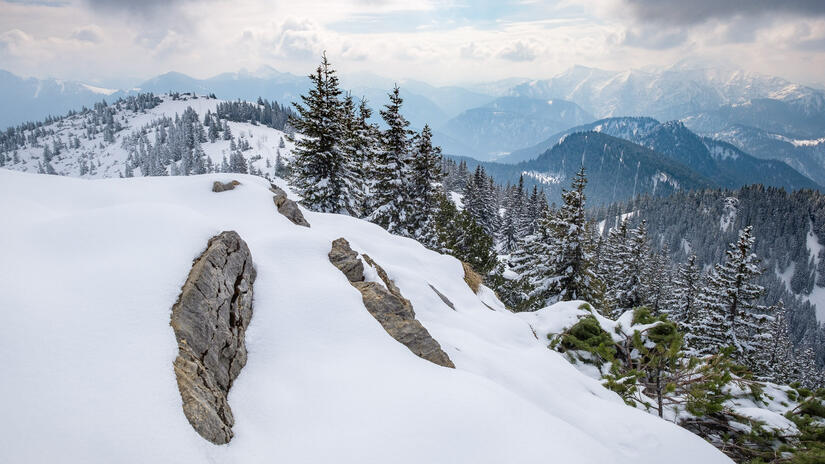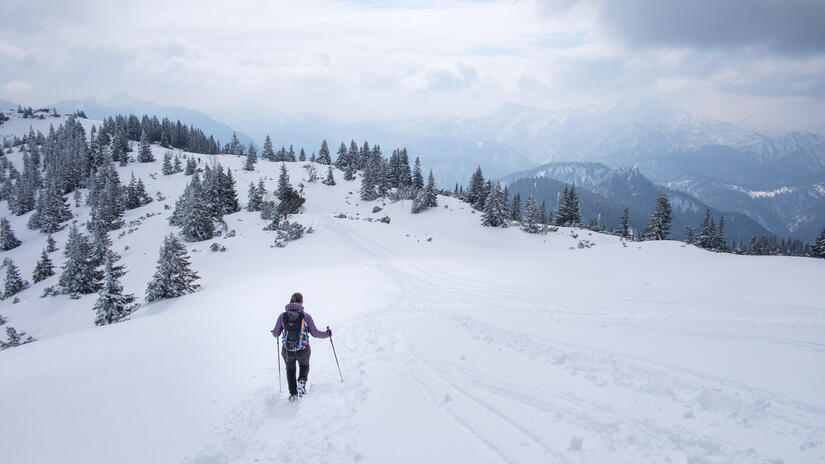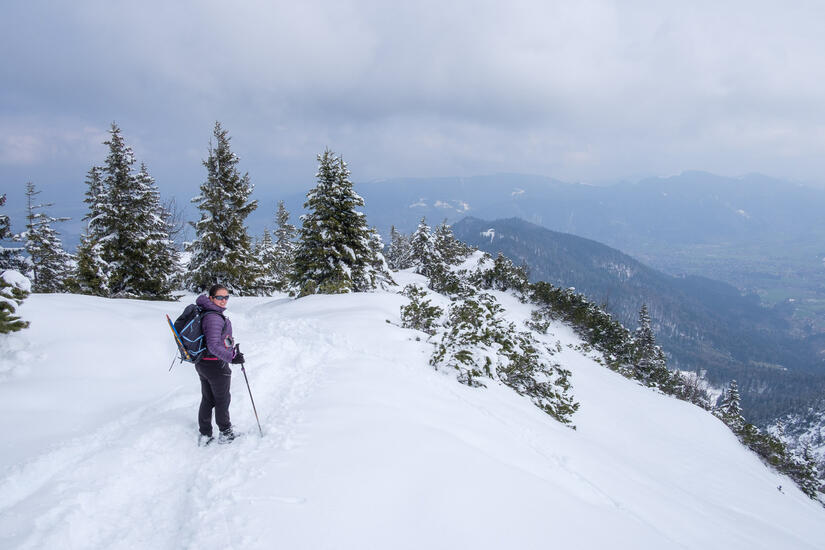 Total distance:
11.51 km
Max elevation:
1675 m
Min elevation:
773 m
Total climbing:
939 m
Total descent:
-940 m
Download file:
Hirschberg.gpx