Having spent another weekend in Zell am Ziller, with a morning weather and time window, the obvious objective was the klettersteig up the Gerlosstein. As it involved a 40min walk in from the cable car, a 90min klettersteig and then a 60min walk out.
As we got the cable car up the mountain we were treated to a fantastic cloud inversion looking back down the Zillertal towards the mountains above Achensee. Other than the inversion there was not a cloud in the sky, and we had perfect conditions for the route. The route itself was fun, with some strenuous sections, some great scrambling, wonderful positions and outstanding views, the only negative was that it was in the shade which meant we were chilly and the photos were not great!
After a wonderful route we topped out into the warm sun and enjoyed some lunch with an outstanding view in every direction. After a relaxing lunch we started the decent, which was fairly abrupt, but was over soon enough and were down at the lift in good time. Unfortunately we had forgotten that everything shuts for lunch, and out leisurely lunch was about 5 mins too long!
This meant that we had to endure the hardship of lunch and a beer at the alm by the lift station, which was thoroughly enjoyable.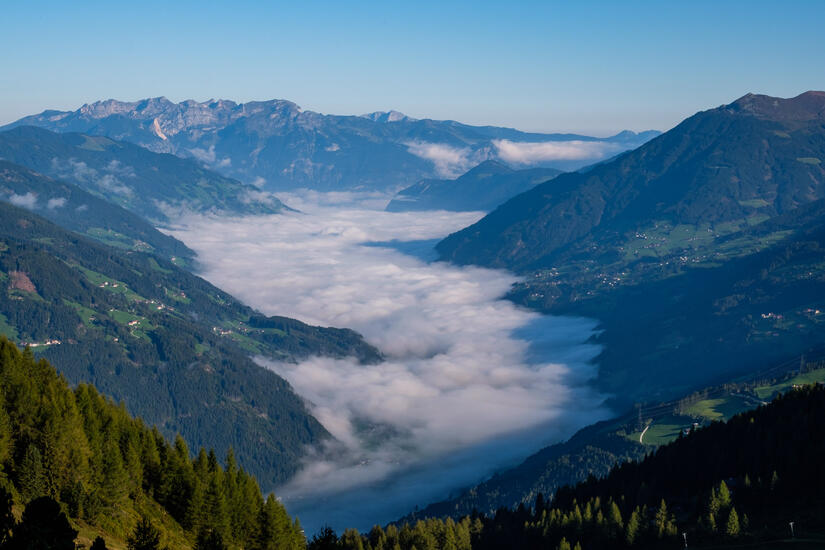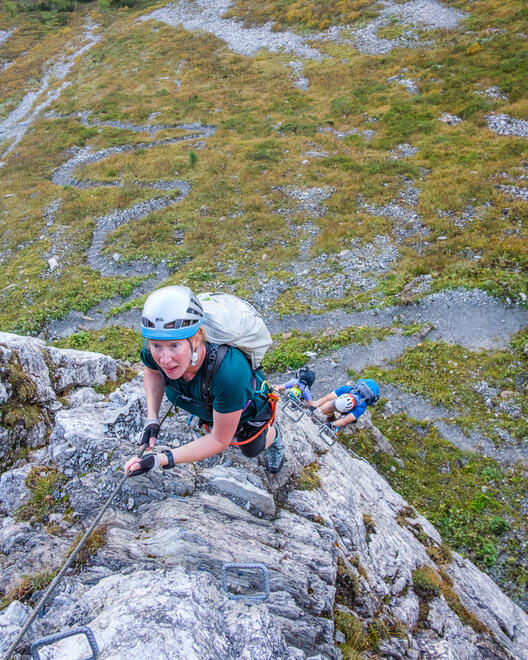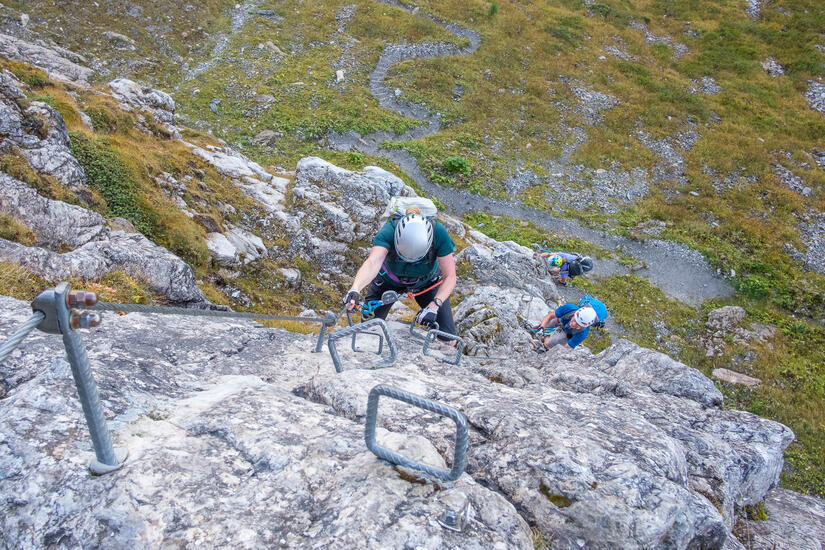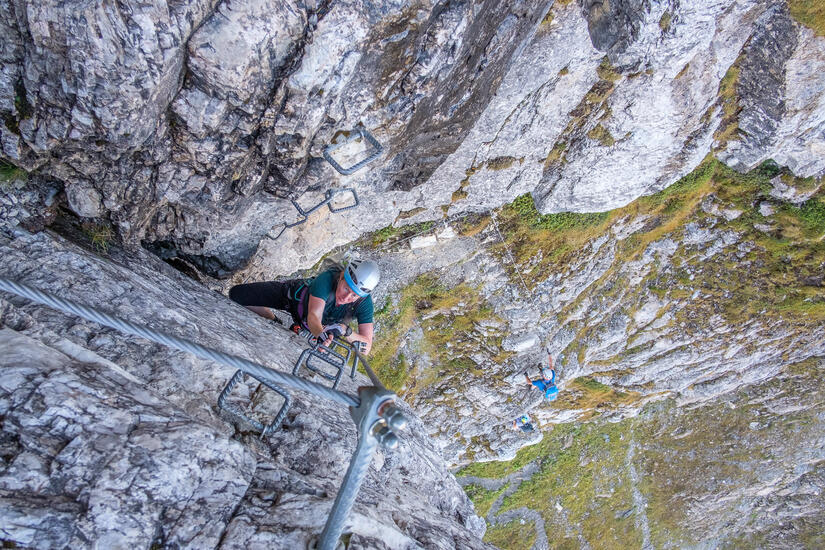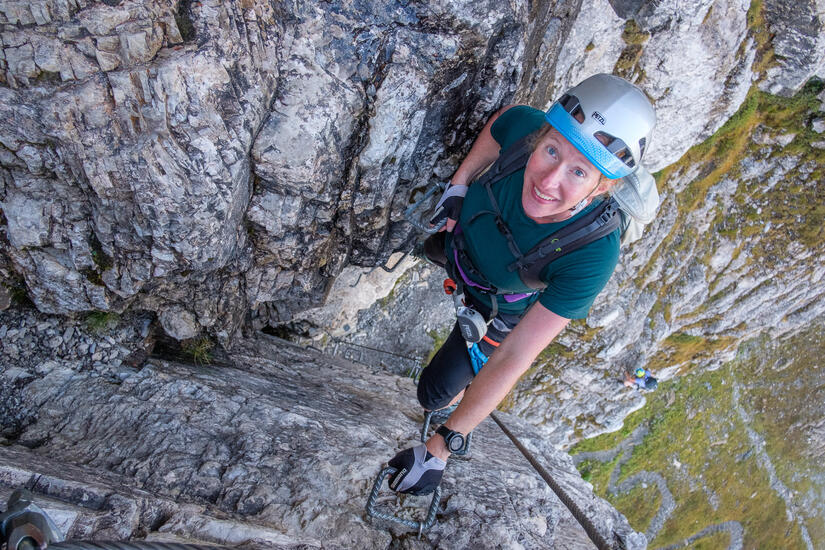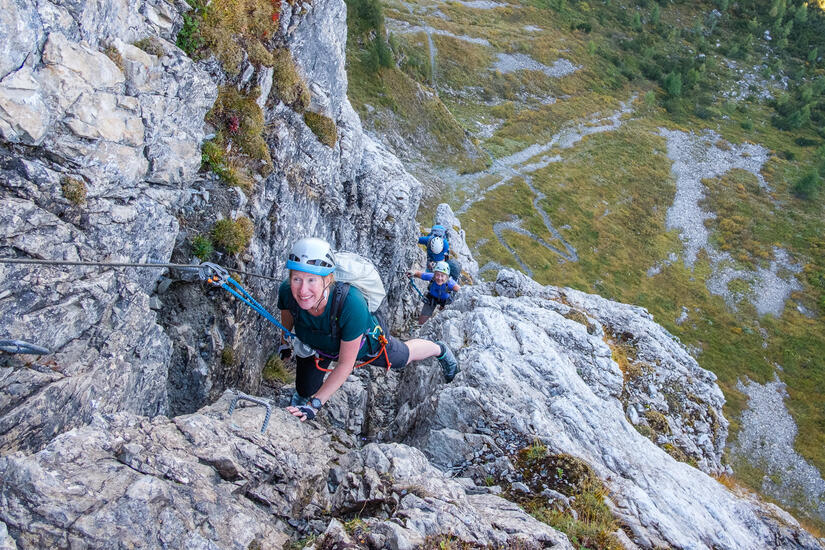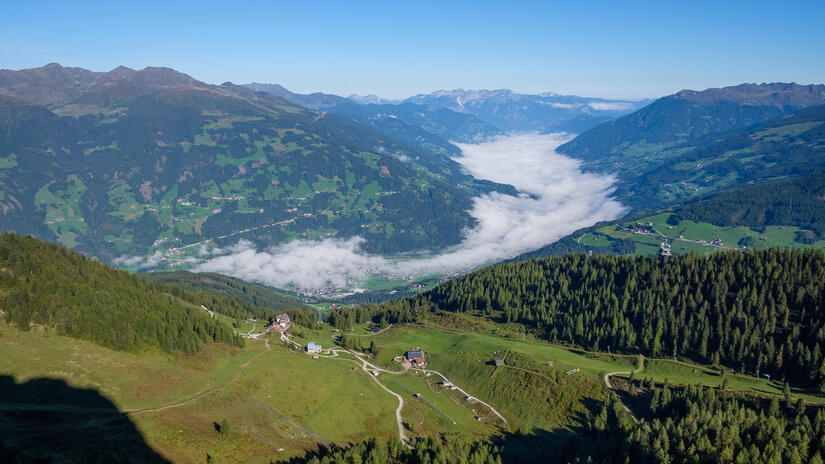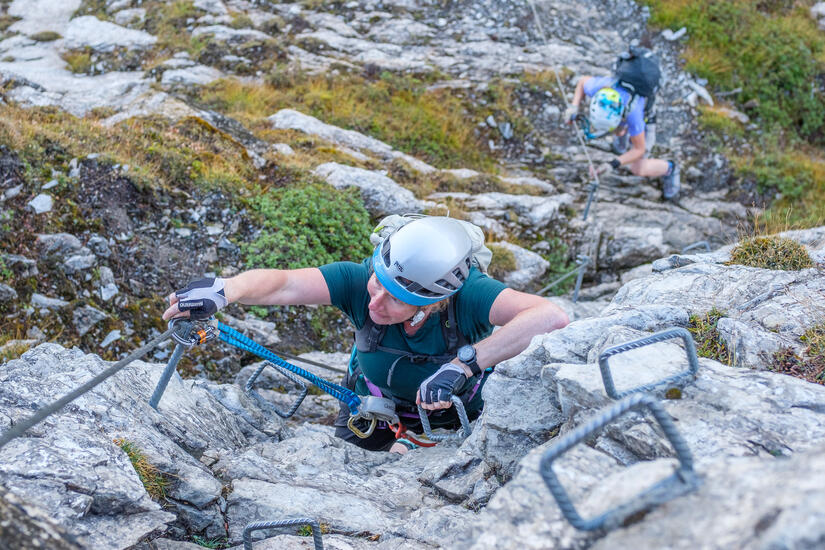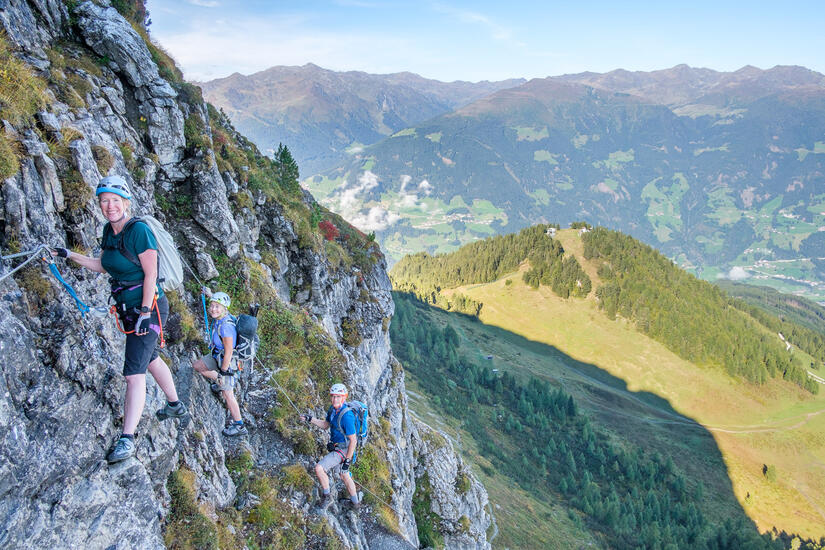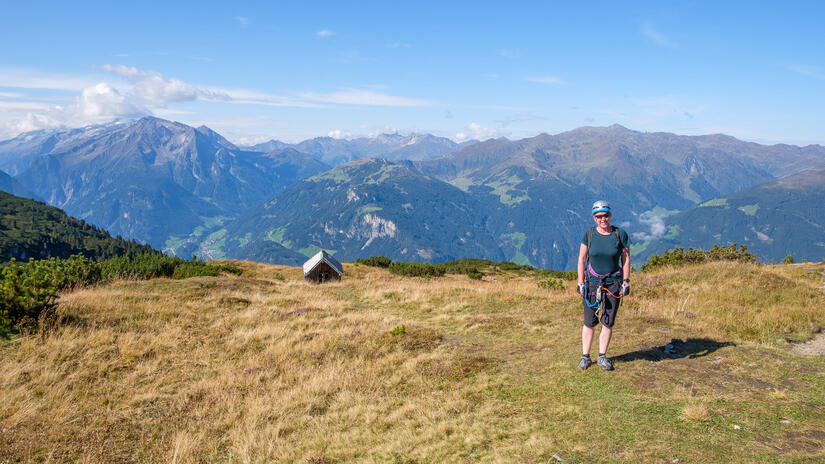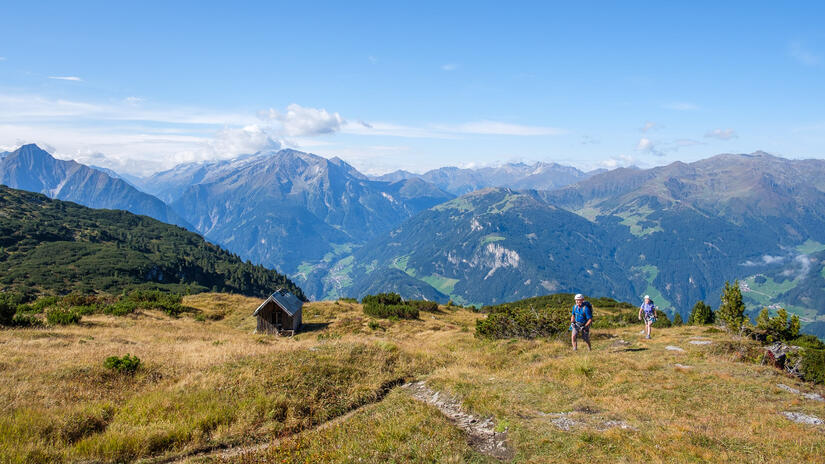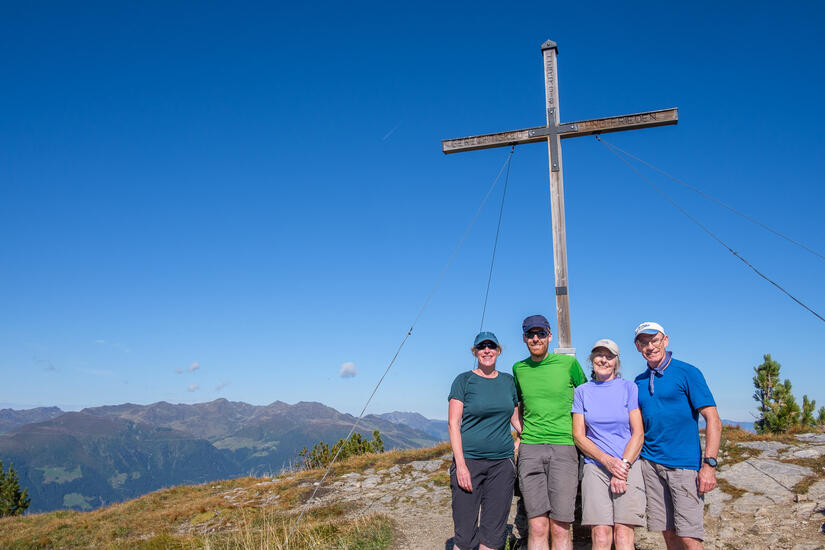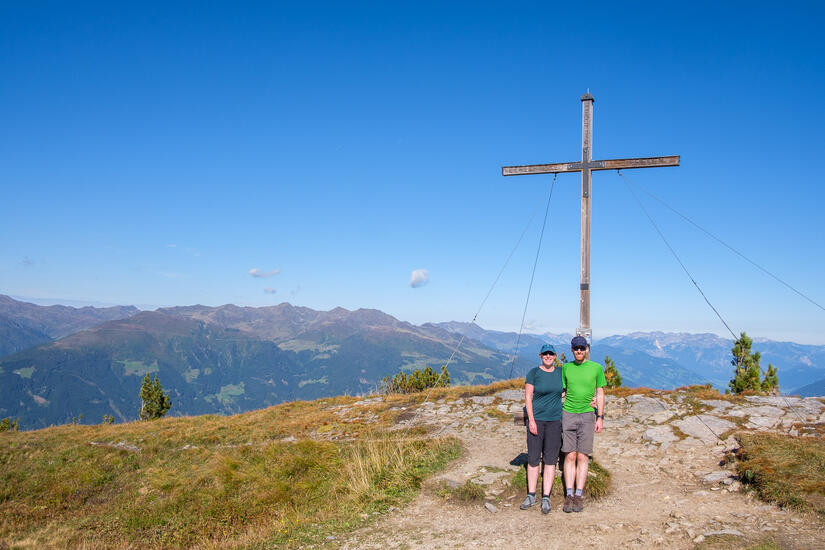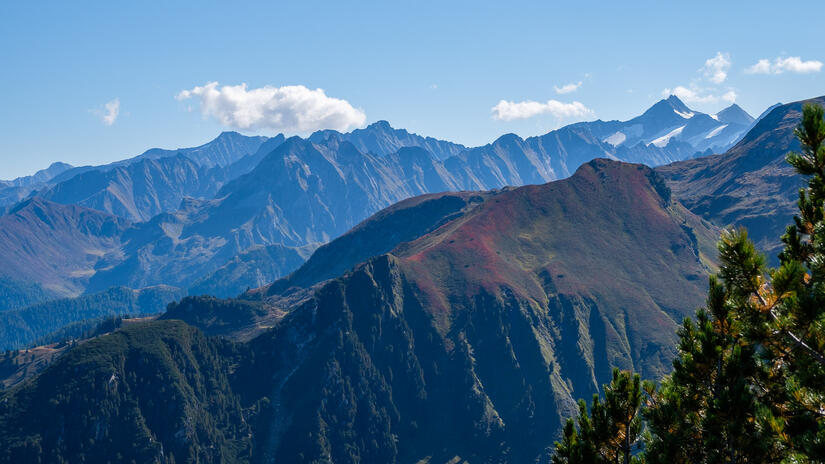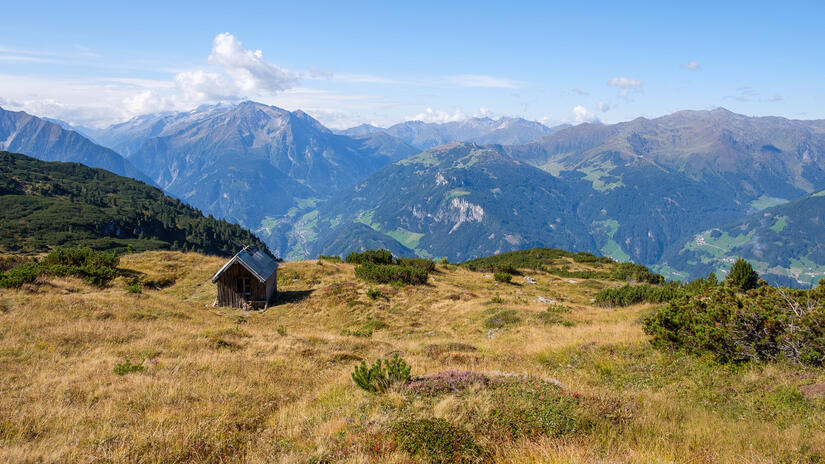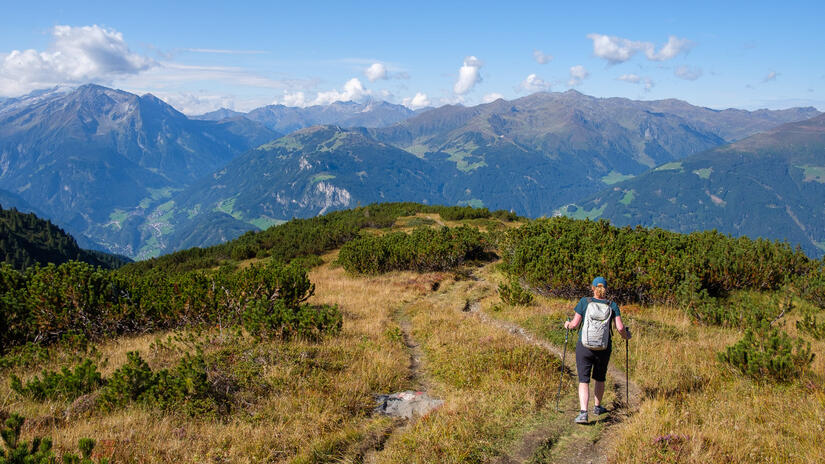 Total distance:
3.38 km
Max elevation:
2122 m
Min elevation:
1622 m
Total climbing:
492 m
Total descent:
-500 m
Download file:
Gerlosstein_Klettersteig__reduced.gpx