With a good forecast for the day Rob and I headed back to Austria to enjoy our access to the bigger mountains. While we wanted to enjoy the bigger mountains, we had to be careful not to head too high due to the amount of snow. We elected to do the Kohlbergspitze which is between Bichlbach and the Plansee.
This was the weekend where I have switched from my winter boots to trainers, and I really hope I don't need to go back, it was so much more enjoyable being out in soft, light trainers! The route we decided to do was a round tour, which went up a scramble which we hoped would be ok with the snow. As it was south facing and it looked OK from the valley, we decided to go for it.
The ascent out of the valley was brutal, between leaving the main valley path and getting to the summit there was 1150m of ascent in 4km! We made good time up the path in the woods and soon separated from the main track. As we walked along and ascended above the treeline the path started to get less and less distinct, a sign of what was to come! We enjoyed some lovely views of the surrounding mountains on the traverse, which gave us a good excuse for a break to take some photos.
Horizontally it looked like the summit was really close, but we knew that there was still 500m of ascent to go! As we left the traversing path we found that the line the "path" took up the mountain was often up snow filled lines, which made the ascent fairly interesting. The last part of the ascent was brutally steep and we had to weave our way up trying to follow the path, but avoid the snow. We soon made it to the summit and upon looking back down the way up decided it looked very improbable.
The views from the summit were excellent, and it seemed that we made a good decision as lots of the peaks that we could see were in the cloud. Despite this, the views were excellent and the cloud added a lot of interest compared to clear blue skies.
The descent was mostly snow free, other than one small snow field which we made excellent time down. However it was fairly cold in trainers! The rest of the descent felt fairly steep, but it meant that we were soon back down at the car after an excellent day out.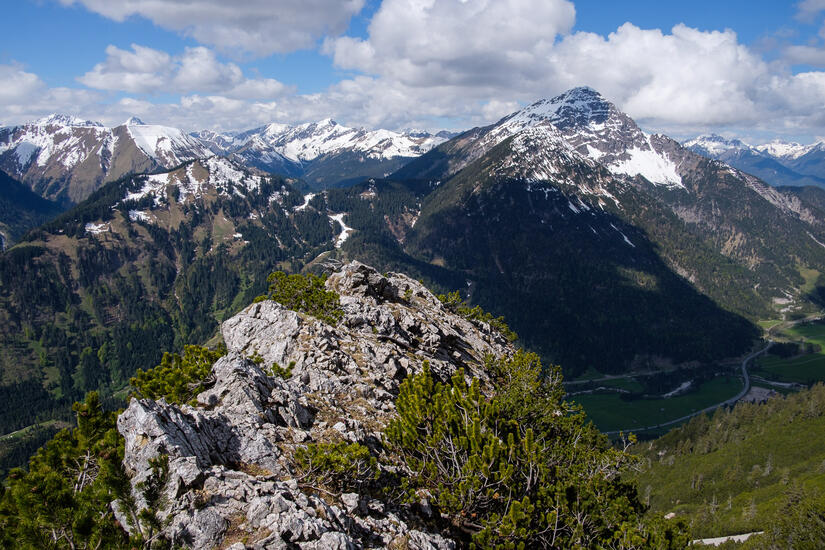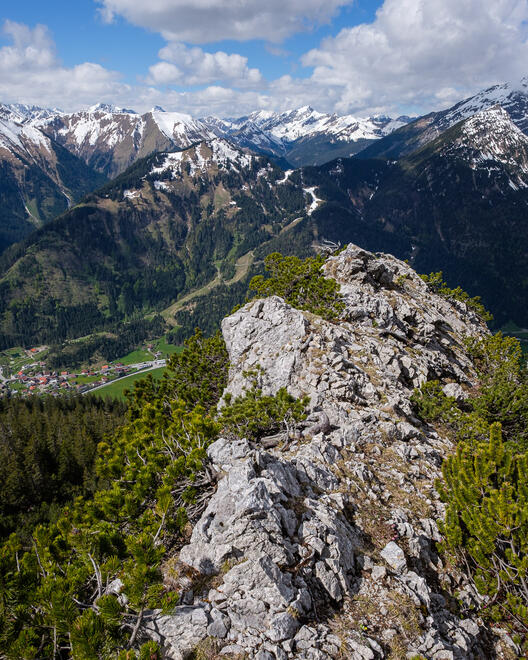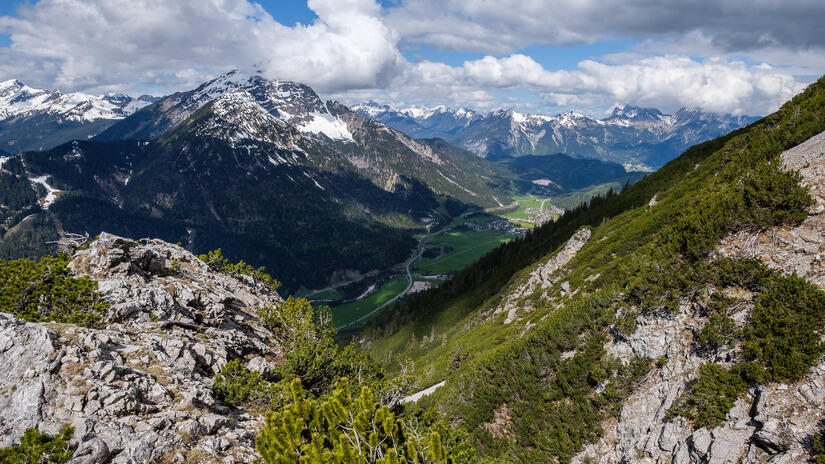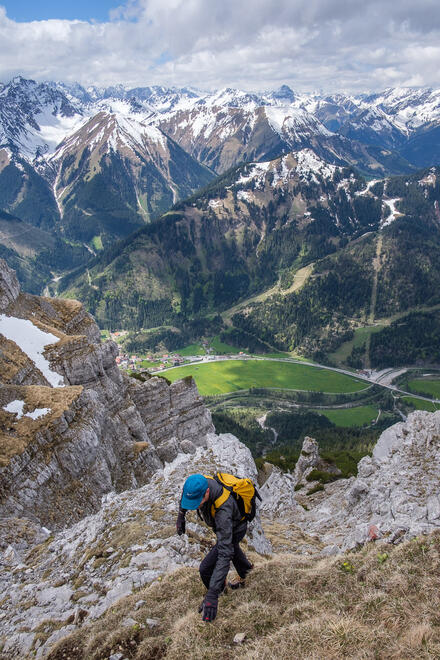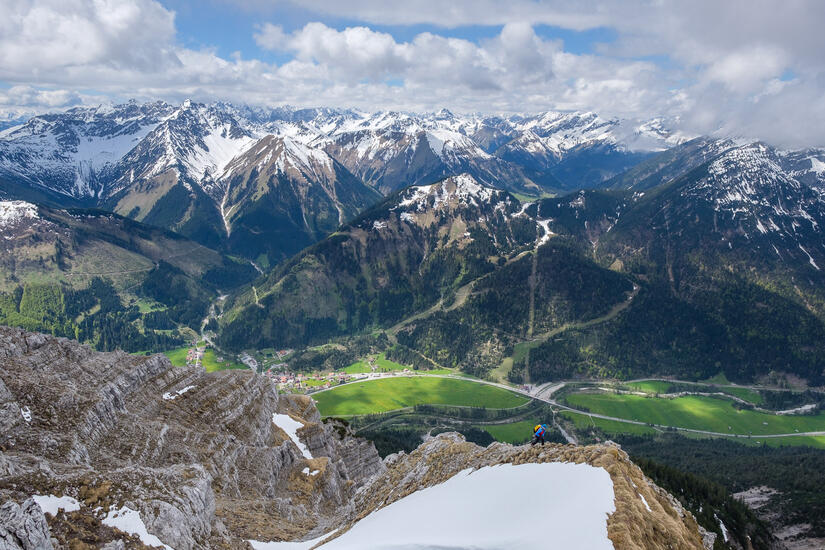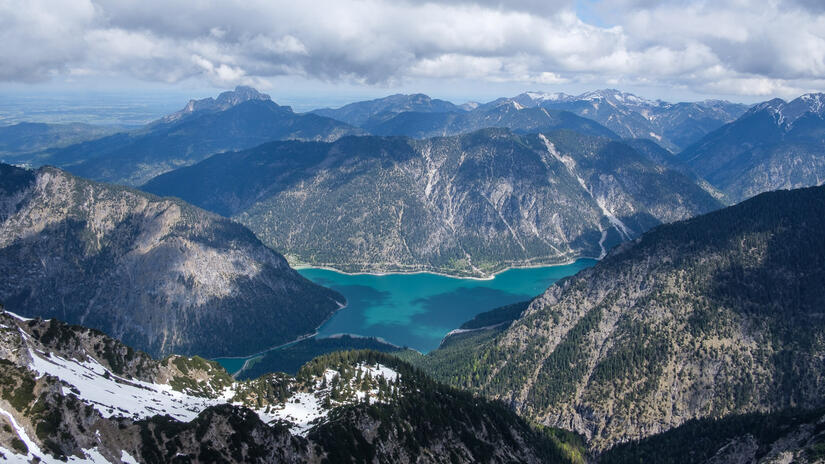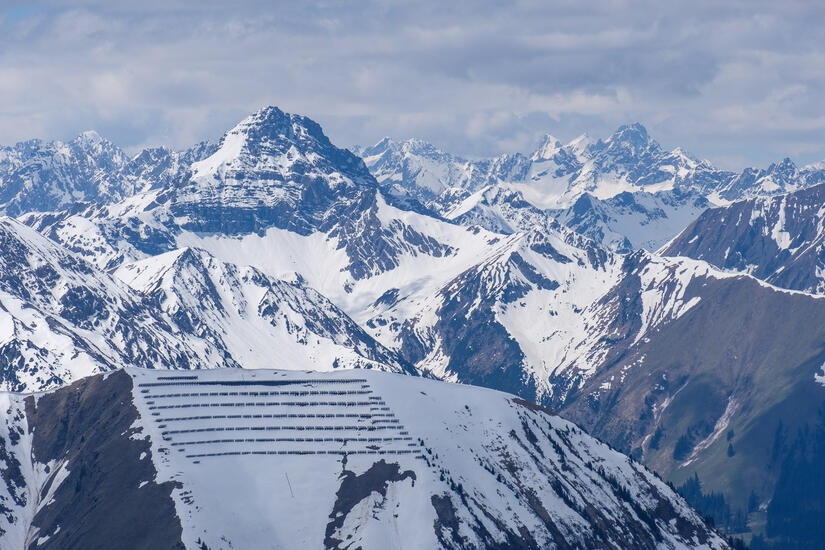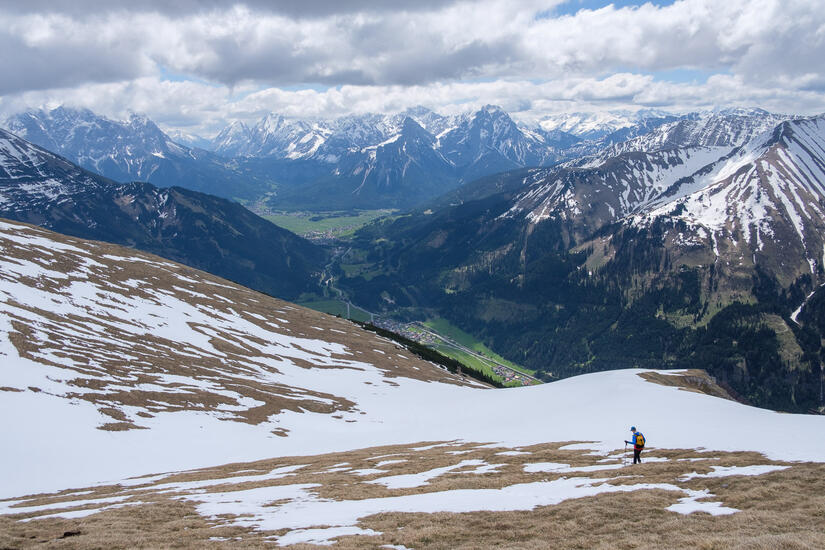 Total distance:
10.78 km
Max elevation:
2151 m
Min elevation:
1075 m
Total climbing:
1237 m
Total descent:
-1237 m
Download file:
Kohlbergspitze1.gpx