James and I decided to make the most of the longer evenings by heading over to the Jochberg for a sunset hike. Being only a short walk and only 90 mins from home it was an obvious choice, with the sun setting so far north at the moment, I was hoping for some lovely evening light/alpenglow over the Karwendel, however sadly this was not to be!
The walk up was very straightforwards, and we certainly made good time up it as we were at the summit less than an hour after leaving the car. Here it looked like it was shaping up to be a great sunset, and we enjoyed dinner and a beer while we waited.
Unfortunately cloud build up on the horizon towards the sunset, which meant that we didn't actually get a sunset, nonetheless the soft evening light was pleasant up to the point the sun went behind the clouds, and it was lovely to be out in the sun for an evening.
Once the sun went behind the cloud we decided to leave, as we had an early start the next morning to beat the thunderstorms in the Allgaü. Certainly looking forward to returning another time, as I want the panorama of the Karwendel in beautiful evening light.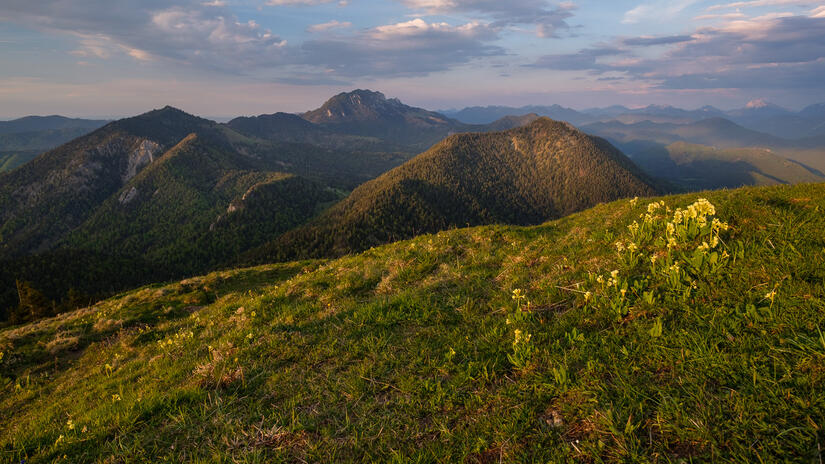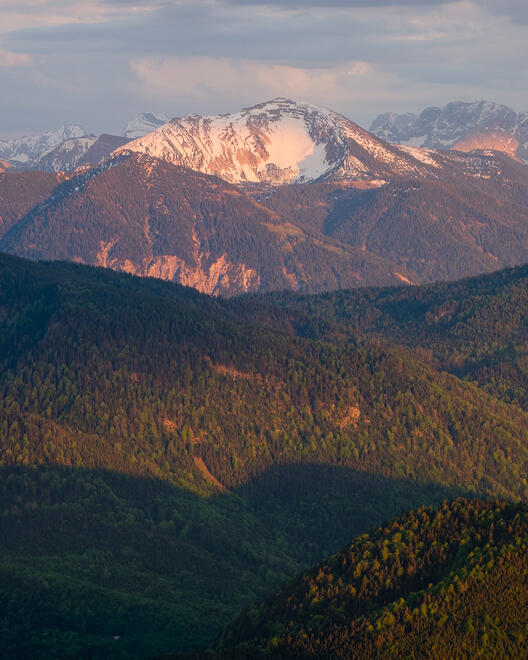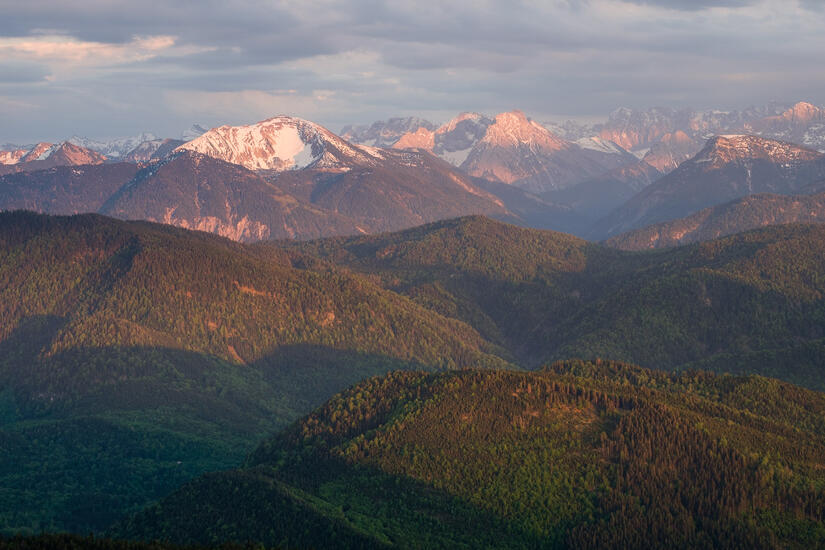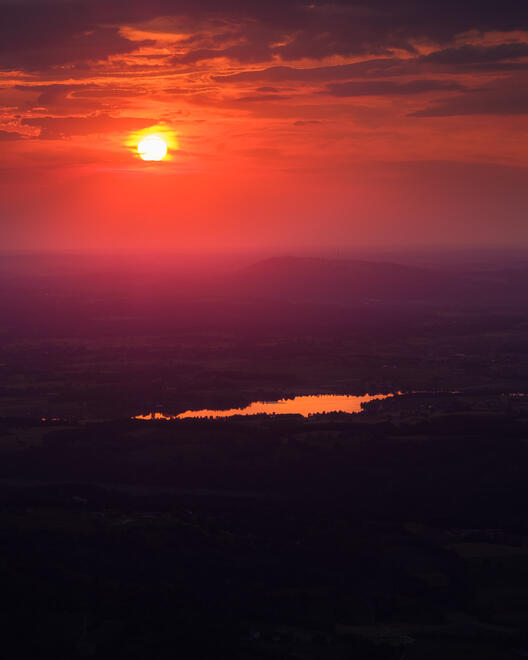 Total distance:
5.13 km
Max elevation:
1544 m
Min elevation:
865 m
Total climbing:
679 m
Total descent:
-679 m
Download file:
Jochberg.gpx