With the temperatures having been really high since the day I drove over, I had mostly given up on the concept of using my new ski touring skis this year. Thankfully some of the Bavarian ski areas are still hanging onto their snow, even low down.
To make the most the snow before it finishes melting, Rob, Helen and I headed to Brauneck for a day of ski touring on closed pistes. The skin up was tiring, especially for my unfit legs, but straightforward with no need for any kick turns, and surprisingly grippy snow.
Once we got out of the initial woods the views were really spectacular. We headed straight up to Brauneck and were treated to a massive cloud inversion to the north west, and fantastic views of the mountains towards Austria with wonderfully clear air.
We then headed over to the Stin-Alm where we had a quick drink before heading up the Idealhang lift track. The descent back down from where was lovely, OK snow, great views, what more could you want…
We then made the hot return to Brauneck, before starting the frankly unpleasant descent back down the the valley. Most of the descent was icy moguls, which, at least for my poor skiing ability, seemed randomly spaced, and impossible to get into a rhythm.
We were soon back at the car having had a great, and unexpected day out in the snow.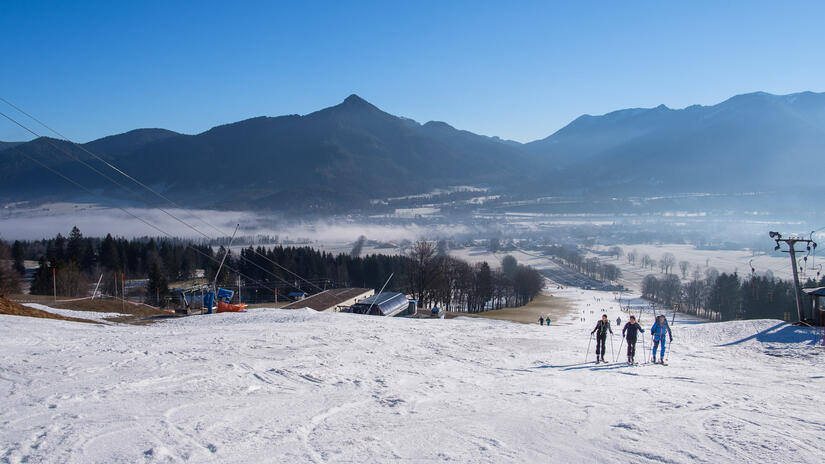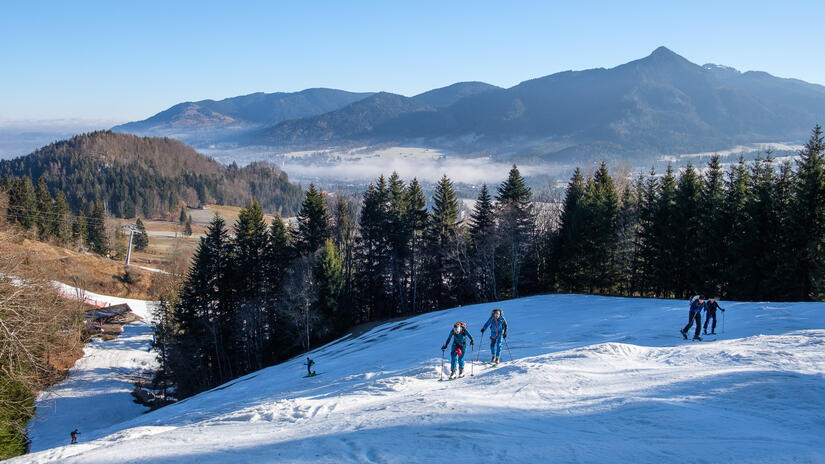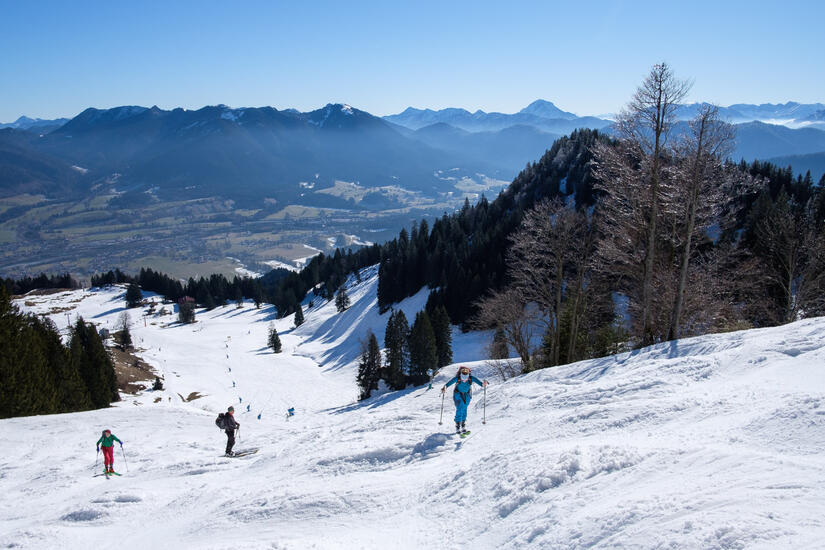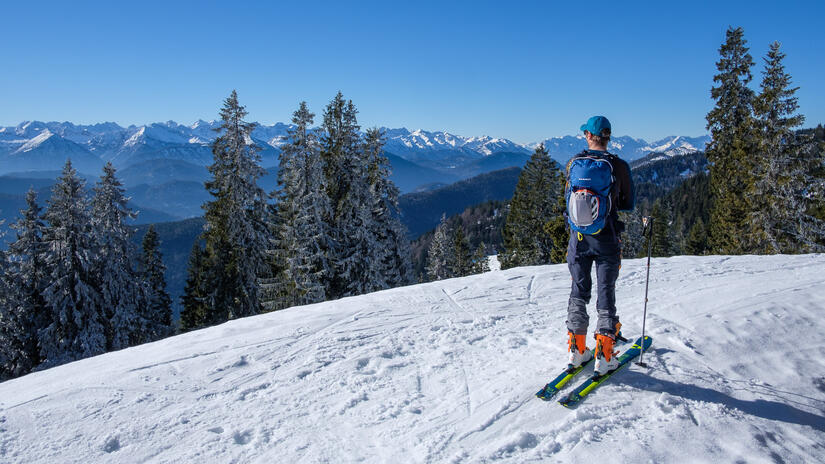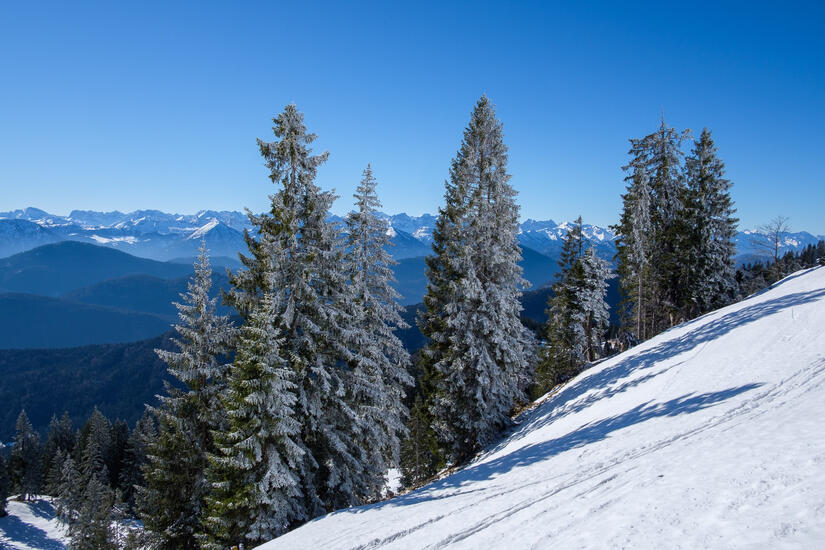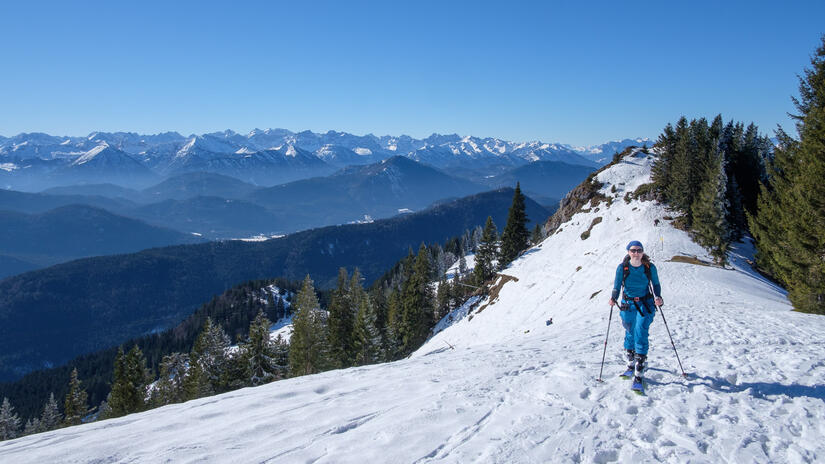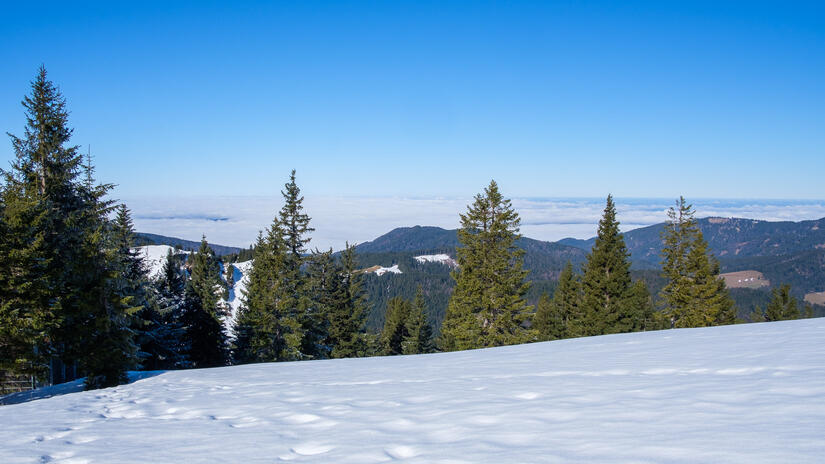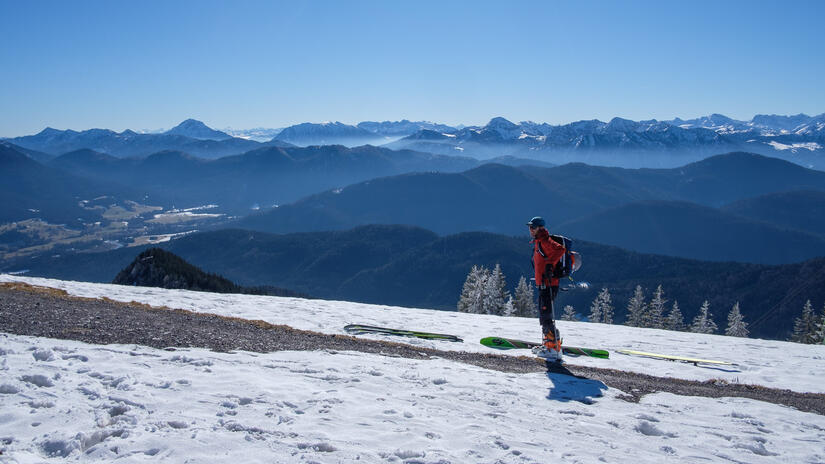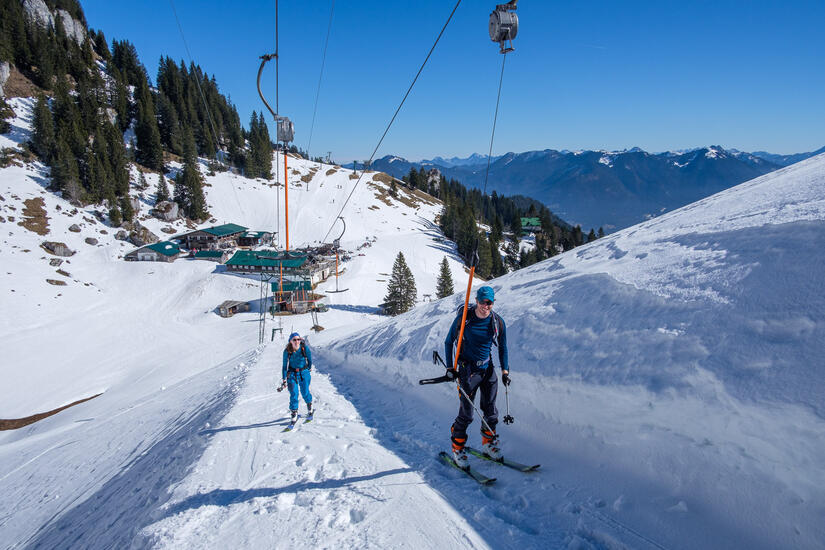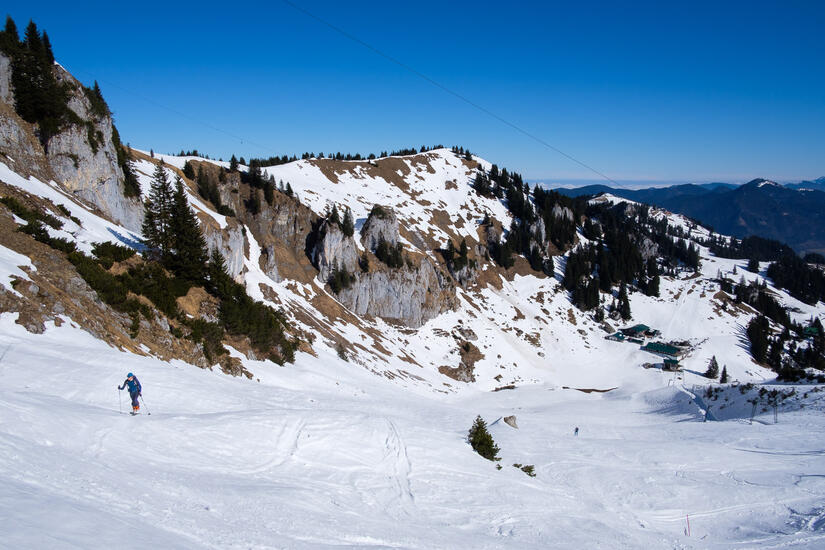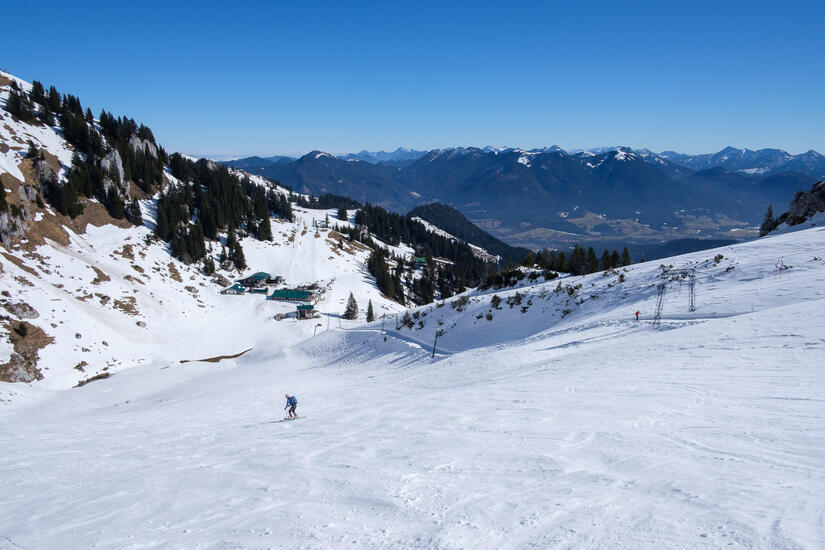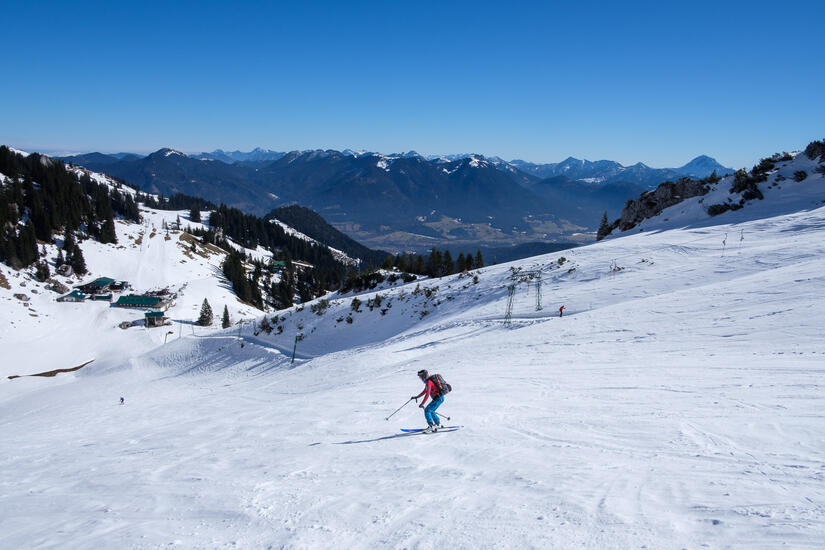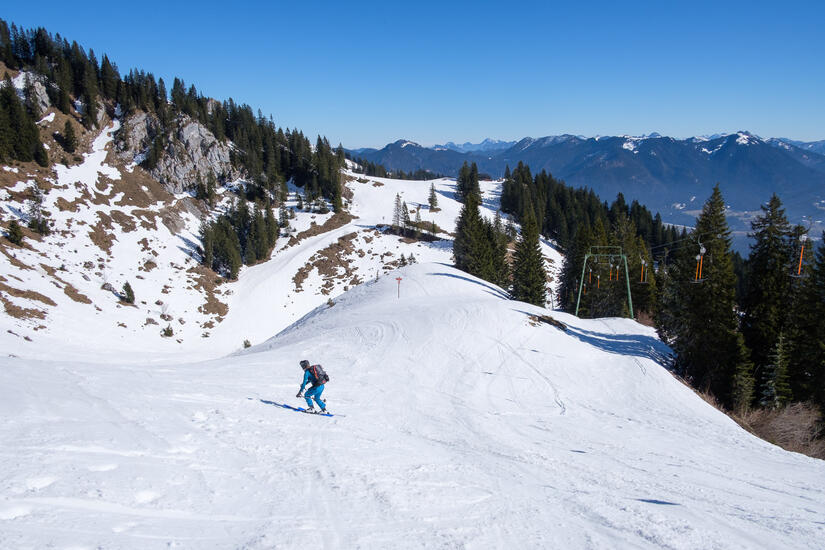 Total distance:
11.82 km
Max elevation:
1603 m
Min elevation:
728 m
Total climbing:
1095 m
Total descent:
-1094 m
Download file:
Brauneck.gpx