With the weather looking better in the afternoon, Rob and I decided to stay a bit more local and head to the Hochplatte in the Ammergauer Alpen. We left the car park at 2pm, having taken the spaces from people who had presumably already finished for the day. This late start had the advantage that we were out in the better weather, and also that when we were on the summit we had the mountain to ourselves, however it had the distinct disadvantage that we were walking up the very steep ascent in the worst of the afternoon heat.
The after a relatively gentle warm up for the first 10 minutes we came across an interesting "bridge" over the river. This involved balancing on logs, and then over a dodgy looking ladder. Thankfully neither of us got wet, but we did both clock the deep pools for a post walk cool off. The rest of the ascent was fairly straightforwards, if very hot in the sun.
Very hot we soon arrived at the Weitalpjoch where the view over the Ammergauer Alpen really opened up, and it was certainly a fantastic view. It was very strange looking up at the Hochplatte, as with the rock structure and heather it looked almost like a Scottish peak. As we ascended towards the summit we admired the ever changing views, which were just fantastic to the north and surprisingly there was not too much haze.
Despite the photo stops we made excellent time to the summit, where we enjoyed a brilliant 360 degree panorama. The view into Austria was very hazy, but it was a pleasant surprise how good the view on the other directions was. The descent ridge had a cable to protect a few slightly more exposed sections, but there was really nothing to worry about. We made good time on the descent down, enjoying the changing views. As we descended into the descent valley we discovered that it was still full of quite a lot of snow, which made for an enjoyable "ski" down the snow as the fastest and easiest way to descend.
As we dropped into the valley the temperature and humidity slowly built up again, so just before we reached the 'bridge' we crossed on the way up, we decided to scramble up the river to a waterfall to enjoy a very cold swim in the snow melt to cool off before the drive home.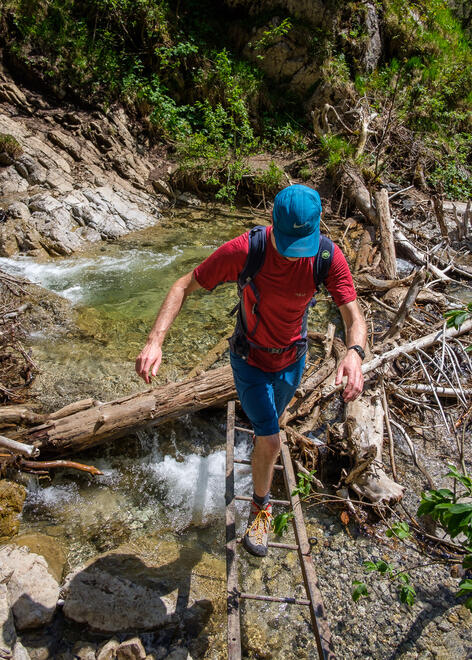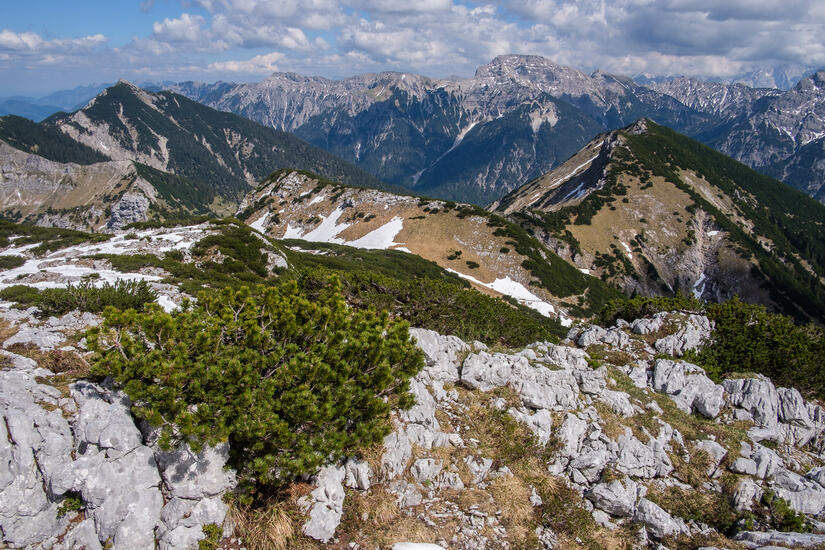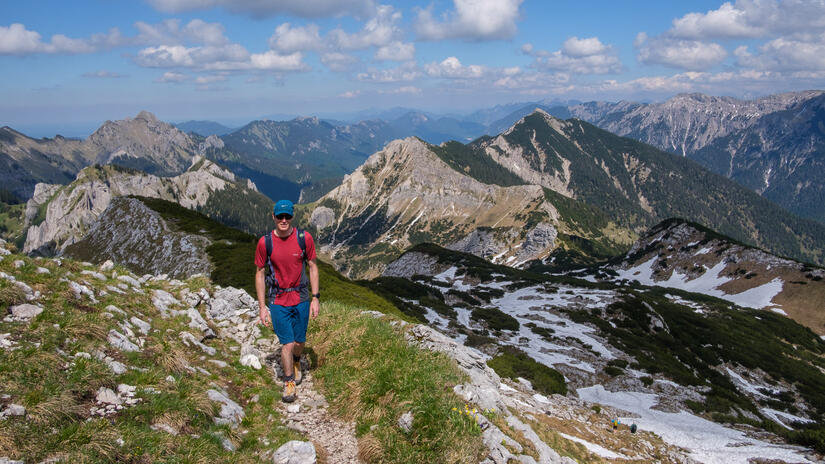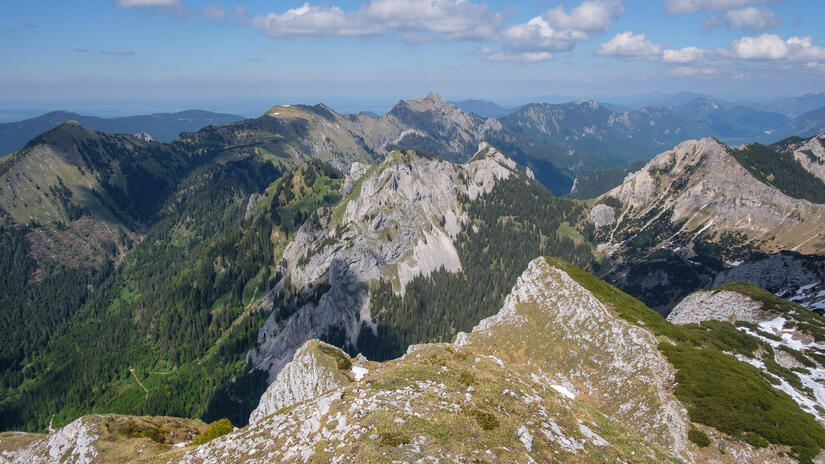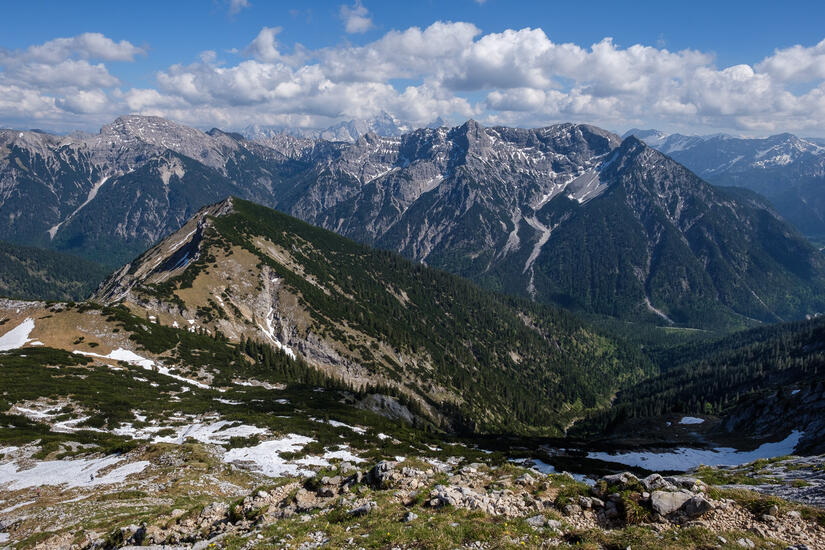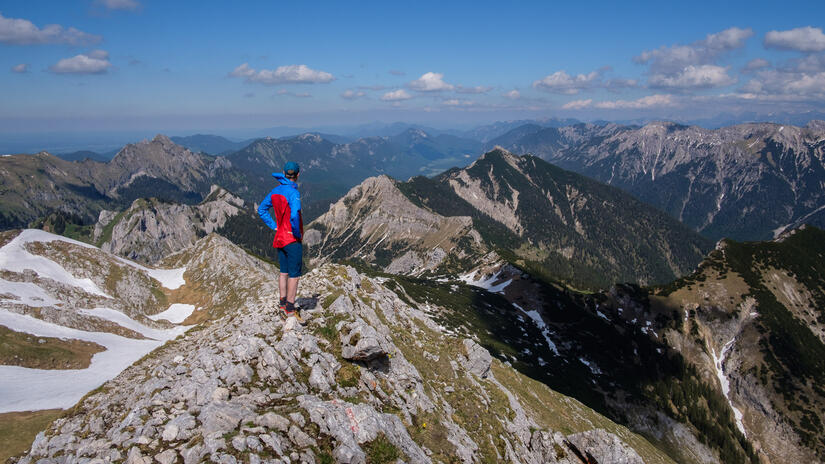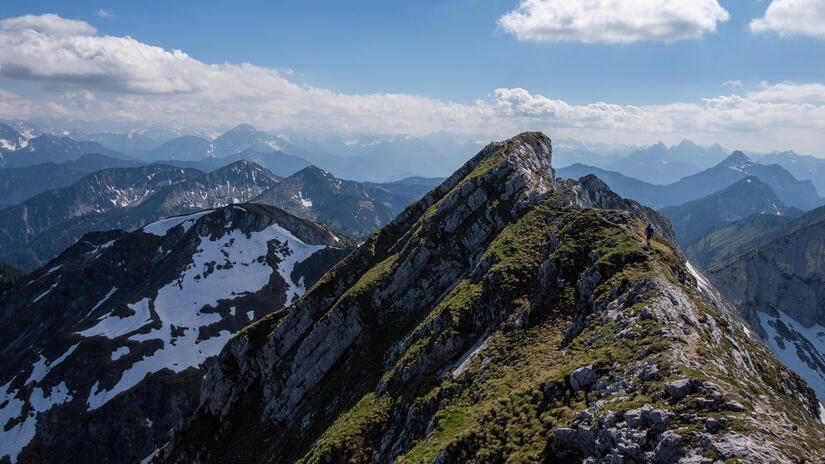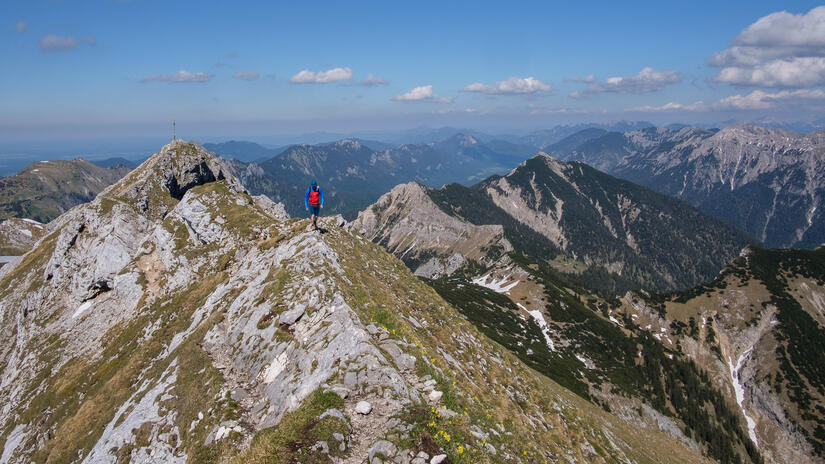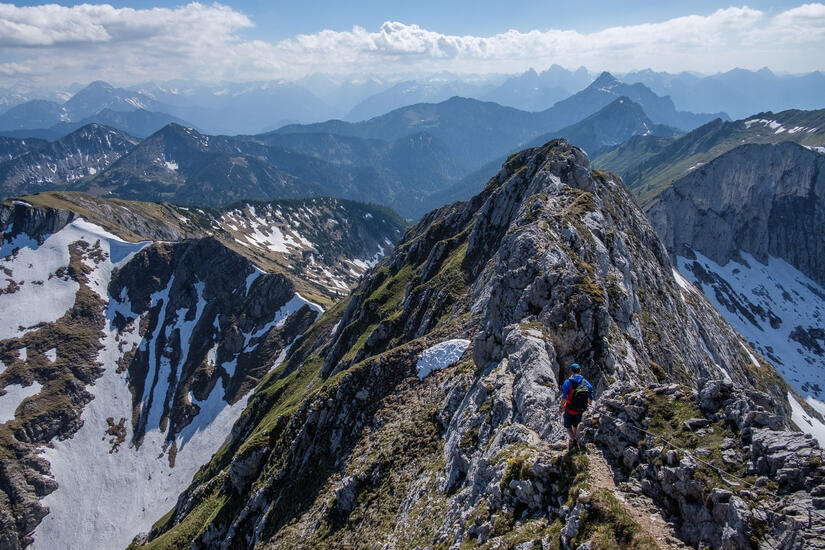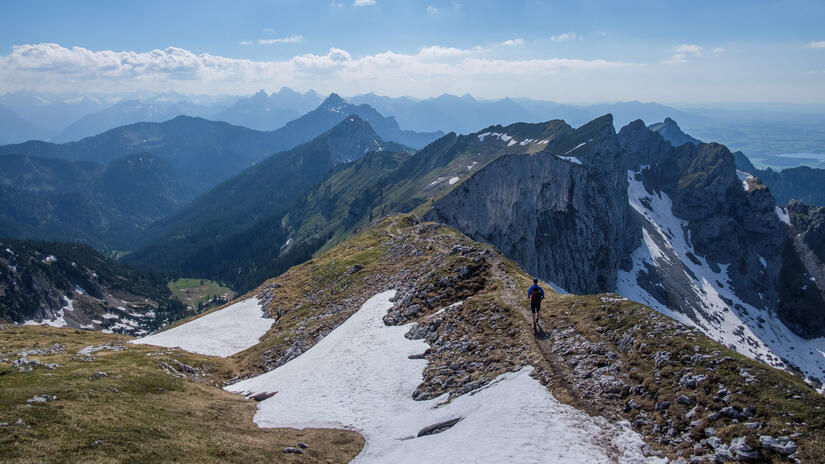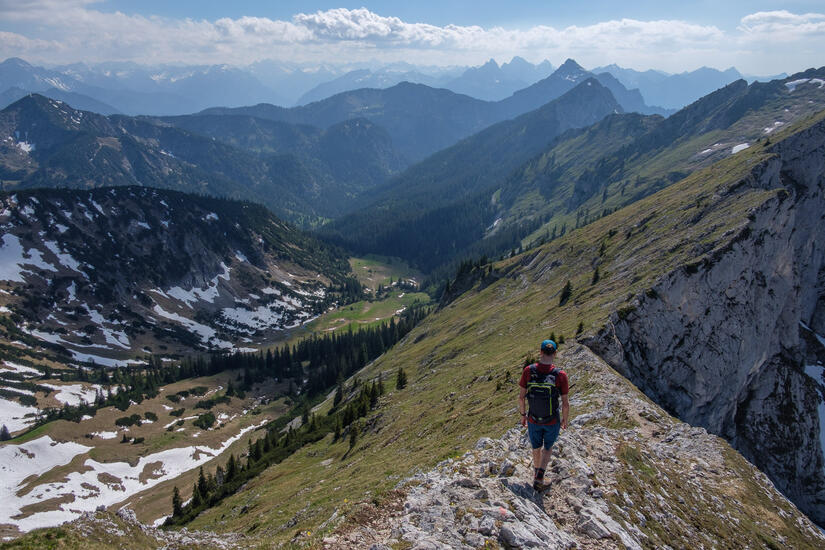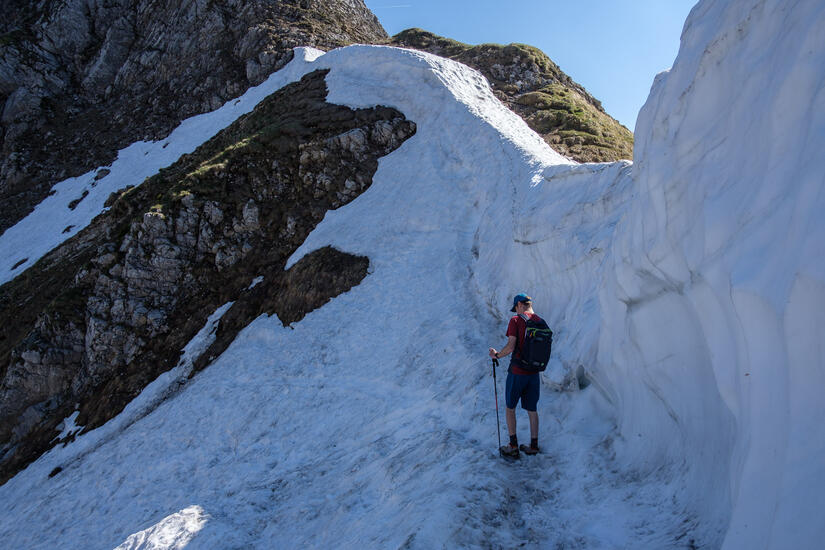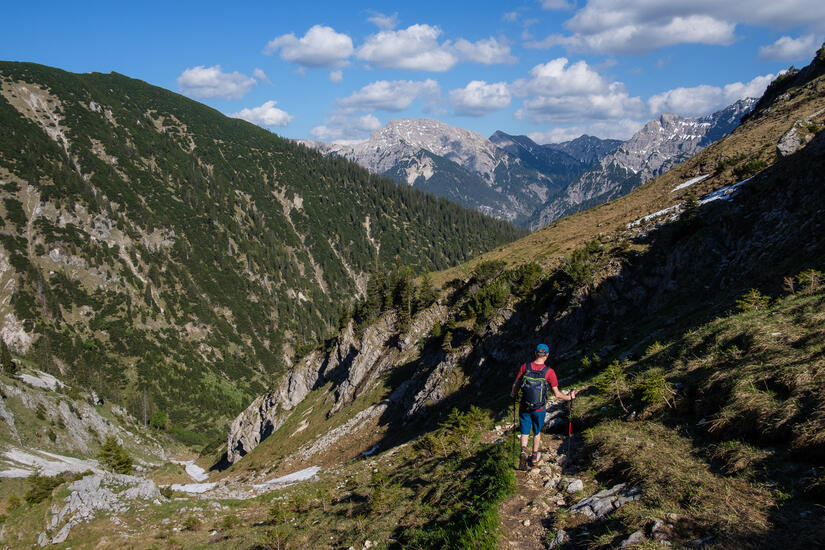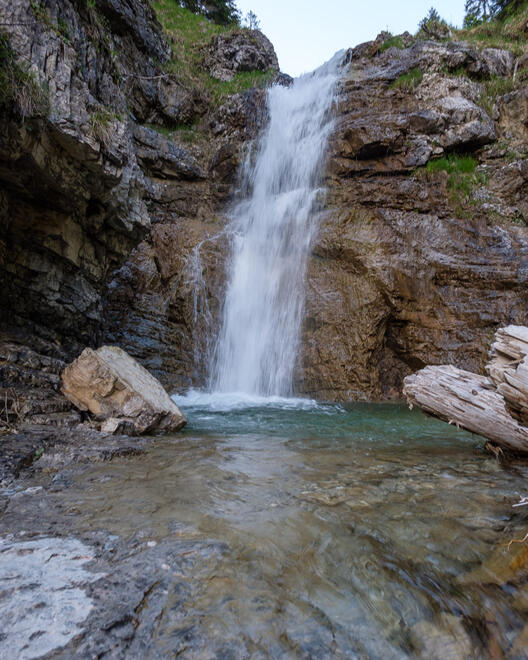 Total distance:
10.12 km
Max elevation:
2031 m
Min elevation:
1116 m
Total climbing:
998 m
Total descent:
-998 m
Download file:
Hochplatte.gpx