At the start of the season trying to find klettersteigs which are interesting, involve a summit and are open is a bit challenging. After our first few thoughts being dismissed as we discovered that they were not yet open, we settled on the Wankspitze Klettersteig. It was a very easy klettersteig, but it climbed a ridge to the summit of the Wankspitze and had wonderful views towards the higher mountains in Austria.
The walk up to the Lehnberghaus was fairly quick in the forrest, however it was already fairly warm in the morning so we stopped for a refreshing drink before continuing with the approach to the Klettersteig. As we climbed higher we soon left the forrest and were treated to spectacular views of big limestone faces and gullies. After doing most of the ascent towards the summit we arrived at the col between the Wankspitze the Westliche Griesspitze, which is where the klettersteig started.
After eating most of our lunch we set off on the klettersteig. It started with a few interesting sections, but unfortunately the rest of the klettersteig was very straightforward, however this was more than made up for by the wonderful views as we winded our way along the ridge up small gullies. Towards the end of the klettersteig there was an optional section with the best climbing of the day up to a viewpoint, with a very unique bench! We sat and admired the view briefly before continuing onto the summit, which was a contrast to the route as the summit was a lovely grassy meadow!
After finishing our lunch we made the quick descent back down to the hut for a cold drink and some cake, before walking back down to the cars (via another cold dip to refresh before the drive back to the campsite).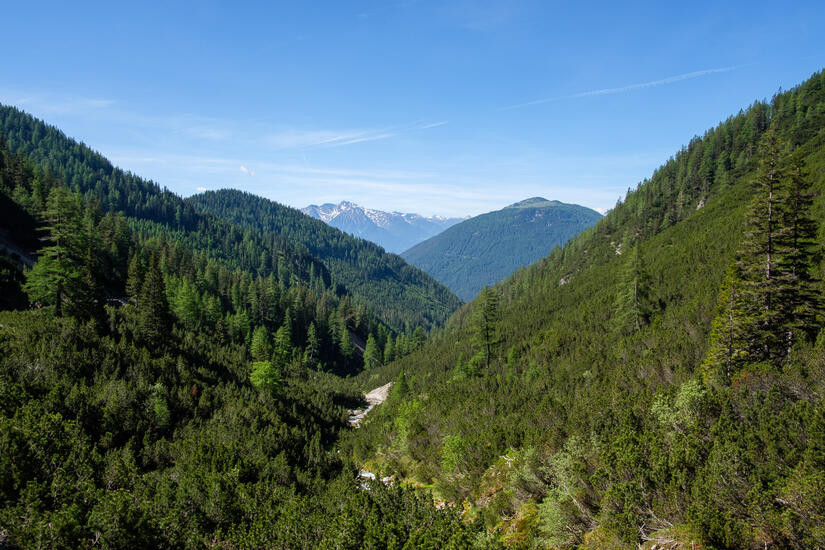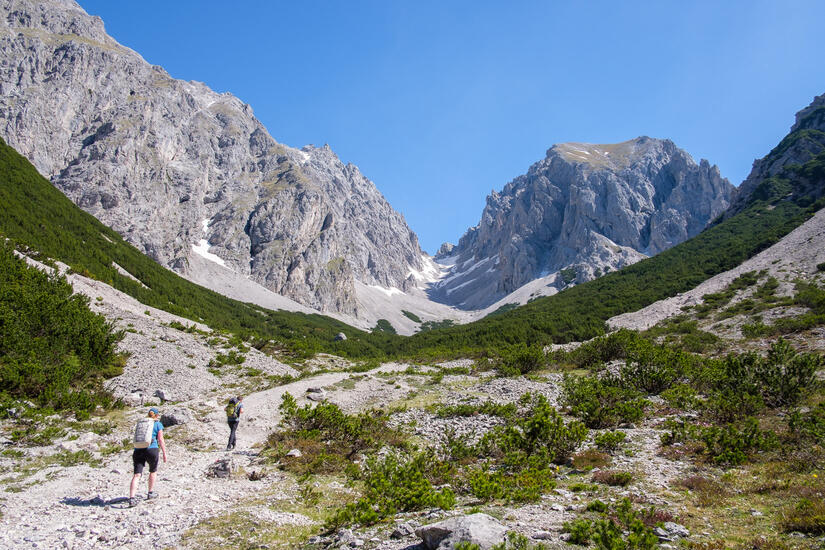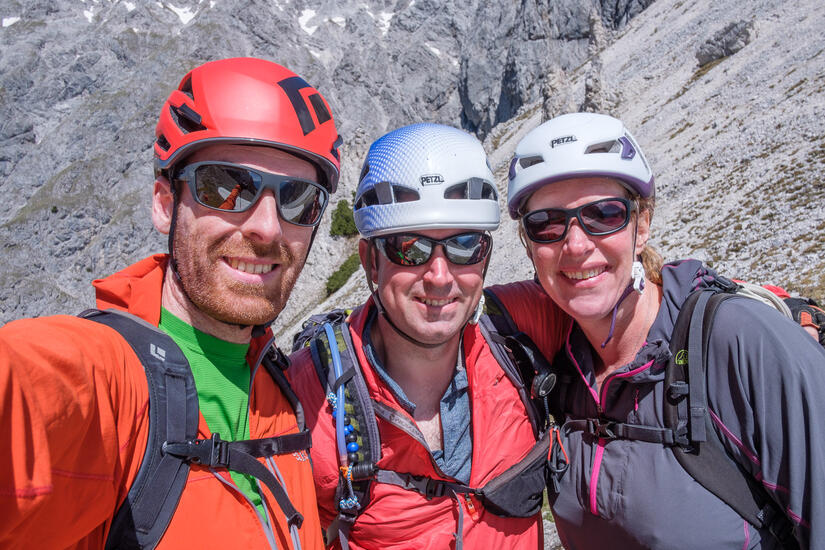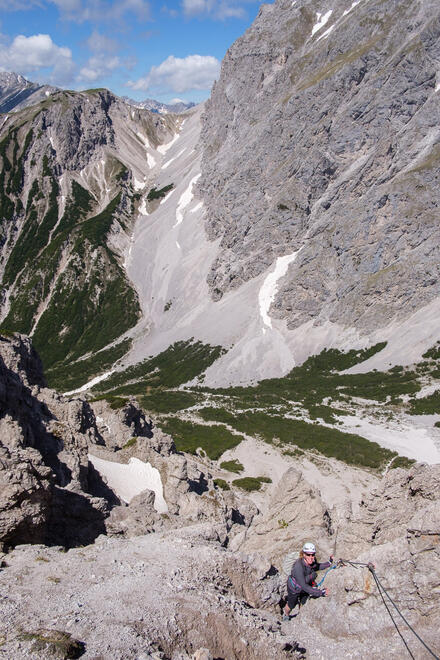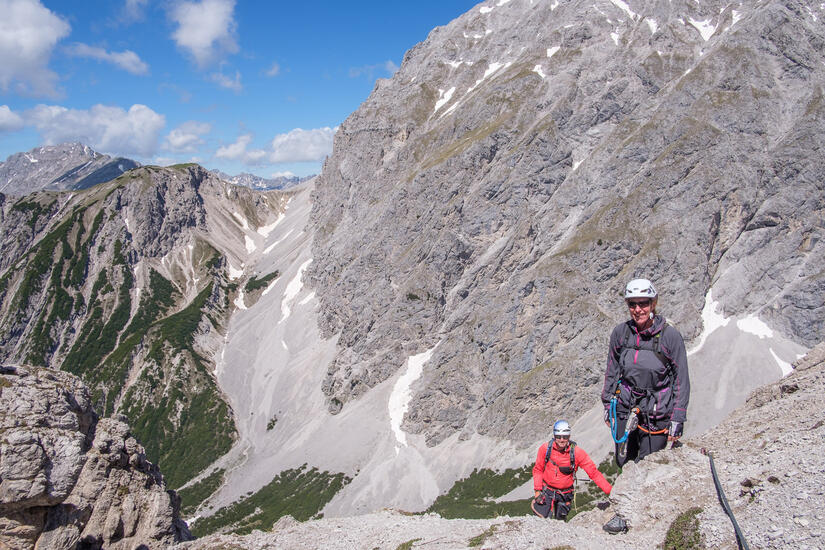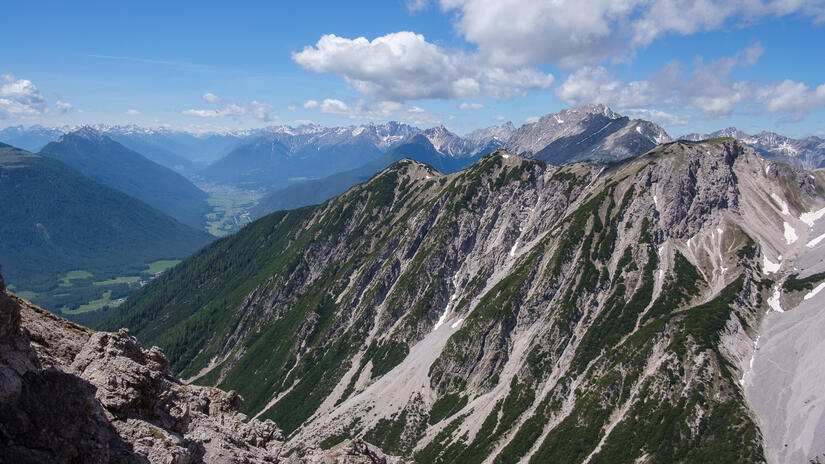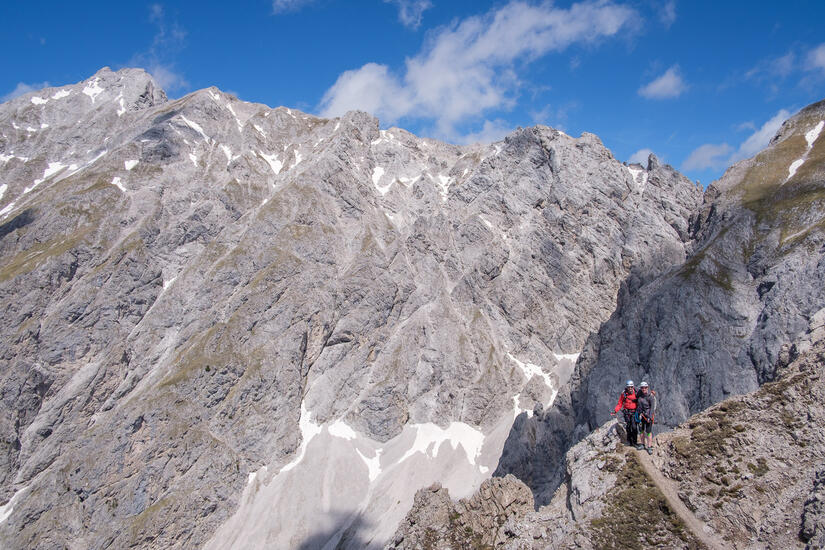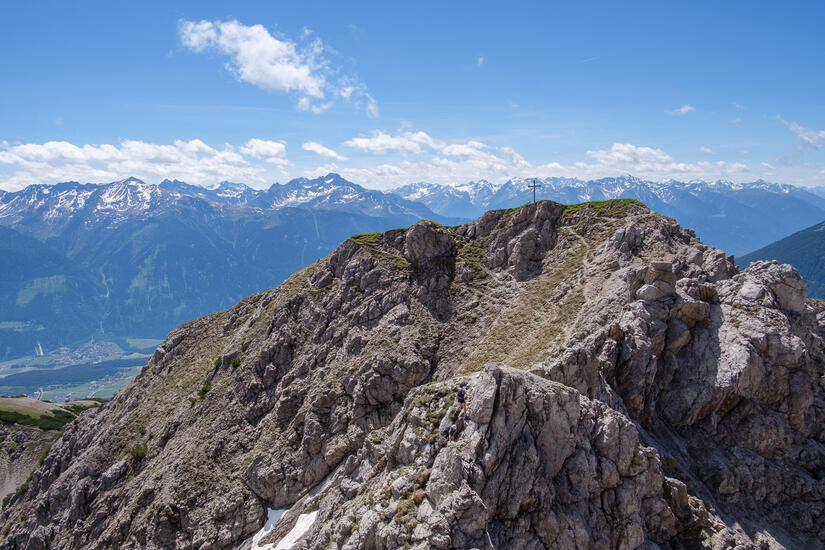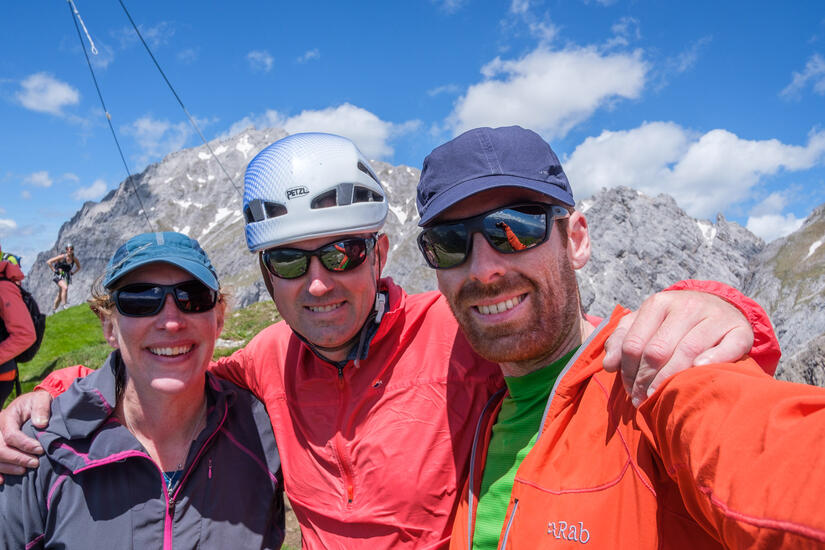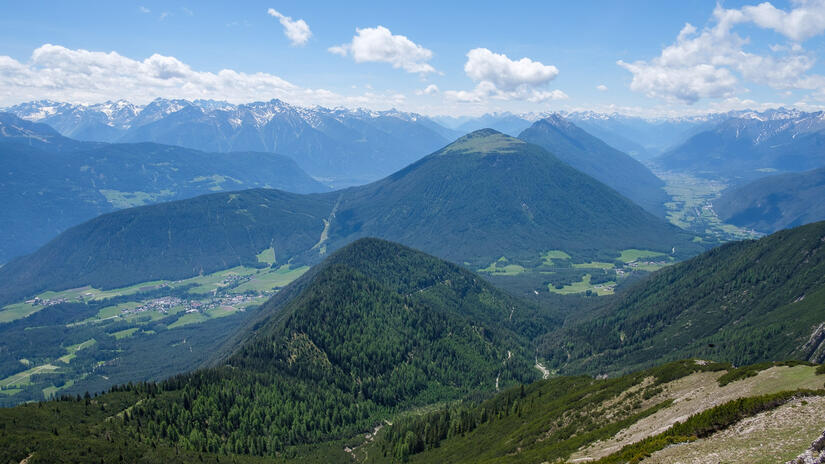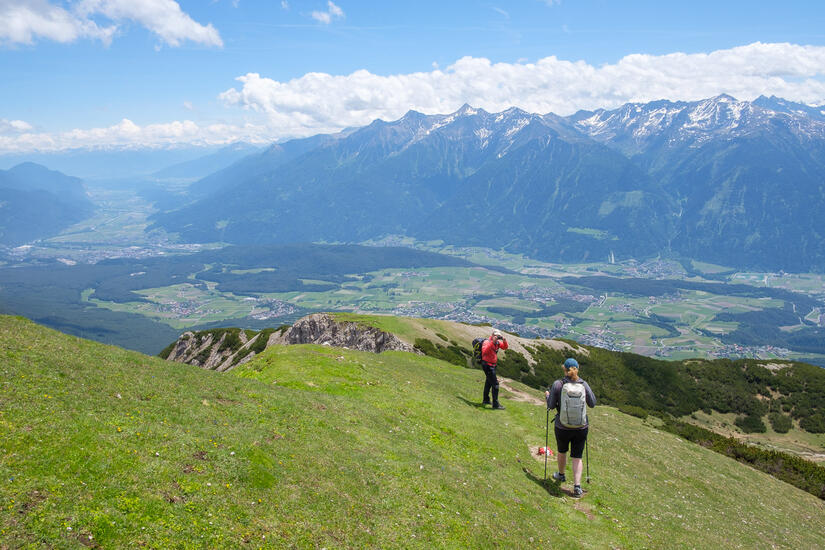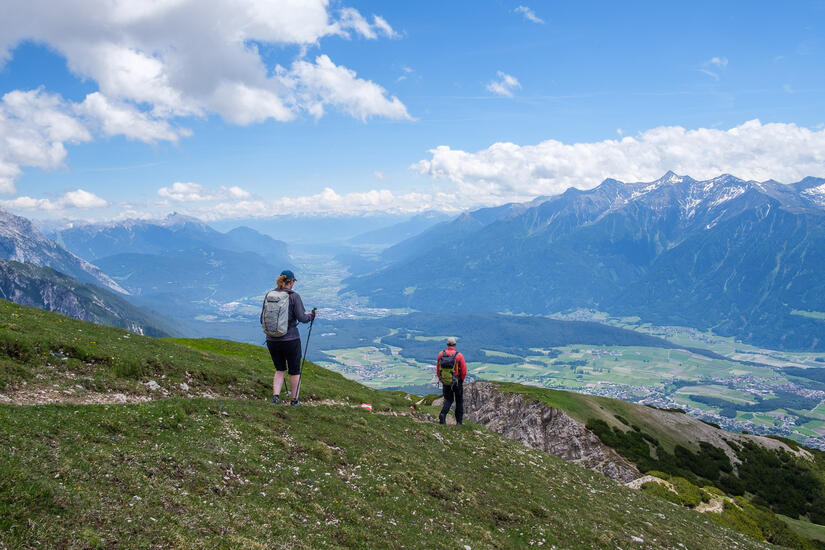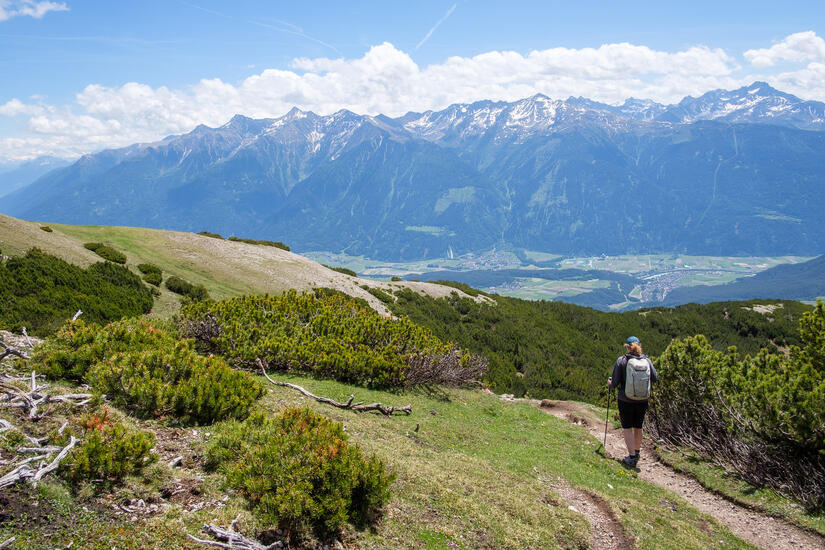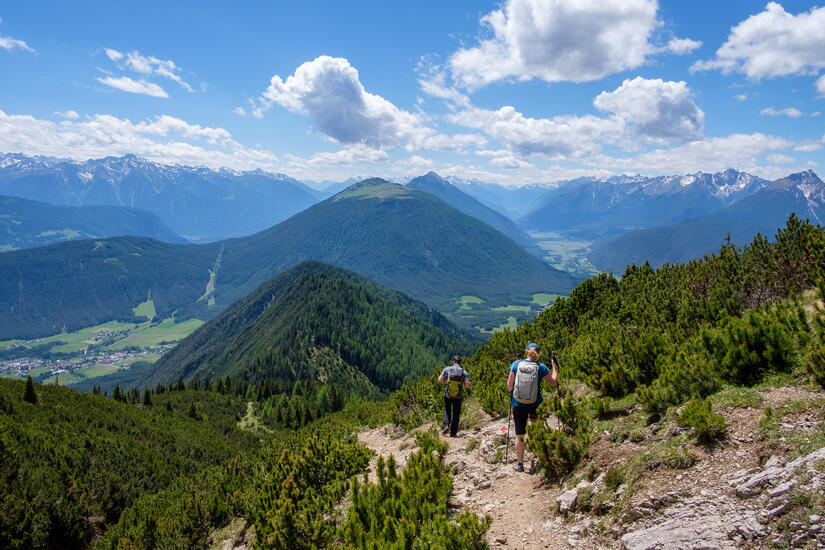 Total distance:
12.34 km
Max elevation:
2196 m
Min elevation:
1151 m
Total climbing:
1047 m
Total descent:
-1030 m
Download file:
Wankspitze_Klettersteig_reduced.gpx