WP GPX Maps Error: GPX file not found! /srv/www/masterplan-mountaineering.co.uk/public_html/b/assets/uploads/gpx/Morning_Hike.gpx
The Punta Anna via ferrata is a classic route which climbs Punta Anna and then continues onto Tofana di Mezzo by combining three via ferratas: Ferrata di Punta Sant Anna, Ferrata Guiseppe Olivieri and then Ferrata Gianni Aglio. It is a long route which is graded 5c, so a fairly serious undertaking. Usually this route would finish at the lift station at Tofana di Mezzo, however at the start of July this lift was not yet open. This meant we had to descend using two other via ferratas (Ferrata Lamon and Formenton) which also involved climbing another peak, Tofana di Dentro. As the book gave this day 12 hours we reluctantly had yet another early start.
The walk into the route from Rifugio Dibona was a harsh wake up in the morning as it was very steep. We arrived at the base of the route at the same time as another British couple, who we ended up spending the entire day with which was a lovely addition to our day.
The climbing was very interesting as it was mainly focussed on rock and was also fairly technical whilst also not requiring pulling on the cable to overcome the difficulty. The sections which were not focussed on rock tended to be short sections with stemples, or ladders overcoming very steep sections in the ridge. The scrambling was also fairly continuous, with a few easier sections in the middle and one final long slog up to the summit.
When we got to the top it would have been great to get a lift all the way back down, but instead we had to descend down to Forcella Tofana before climbing back up to the Tofana di Dentro. While climbing up the Tofana di Dentro it was really interesting to look at the twisting layers in the limestone while looking back at Tofana di Mezzo.
From the summit of Tofana di Mezzo we started the very long descent back down to the valley. After a very long descent, and a surprising extra bit of via ferrata we made it back to Rifugio Pomedes in time for a quick beer before the final section of descent back down to Dibona. We made good time throughout the day and made it back in under guidebook time, including a beer stop on the descent.
The main Punta Anna via ferrata was amazing, and is probably the best route I have done. The descent via ferrata I could definitely have left out and would not feel like I had missed out on anything.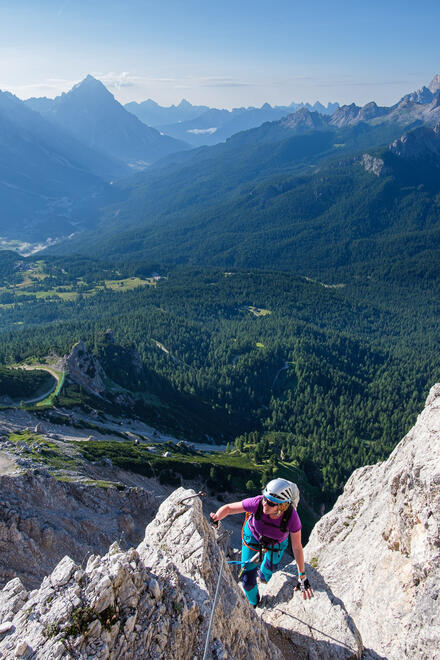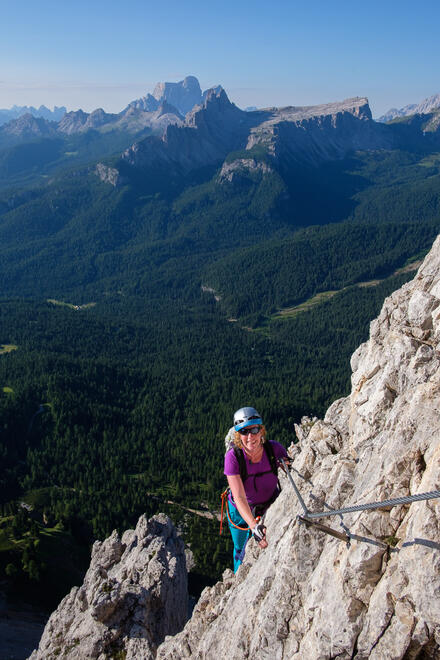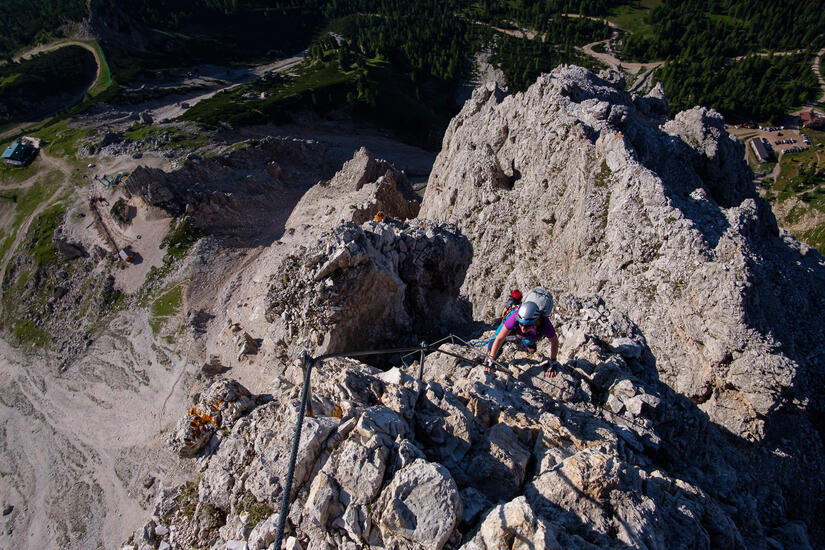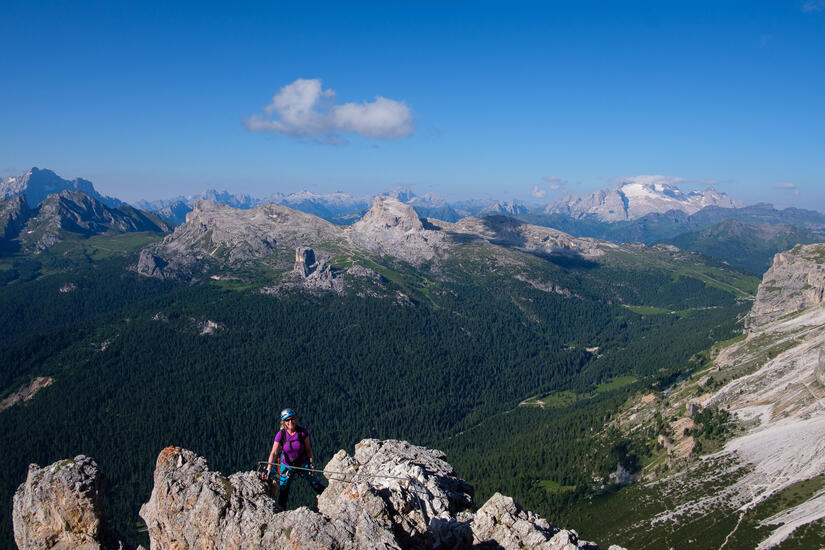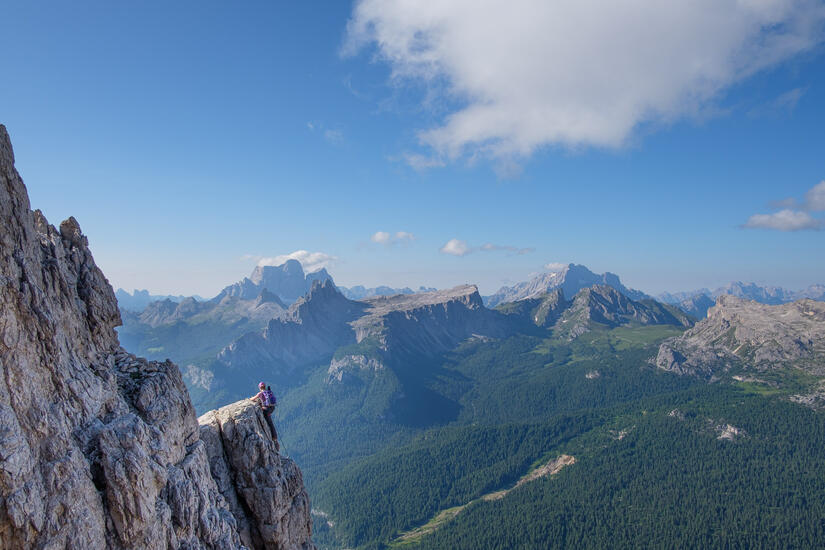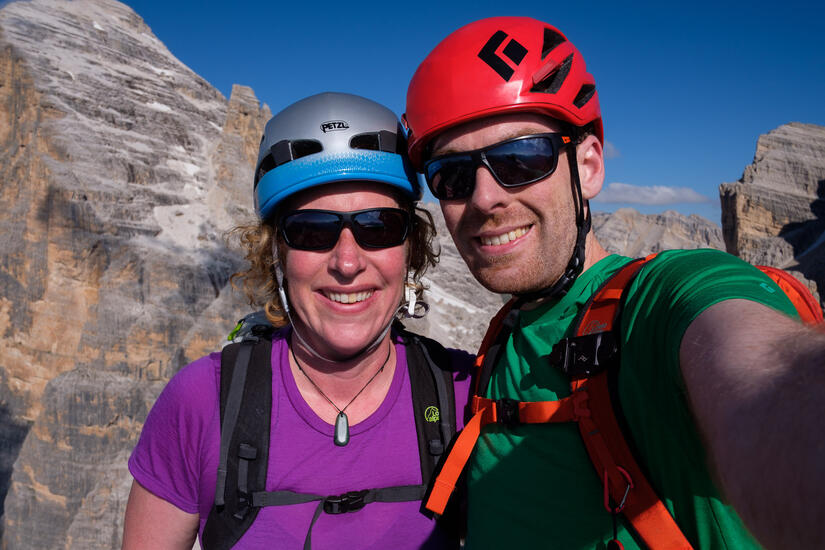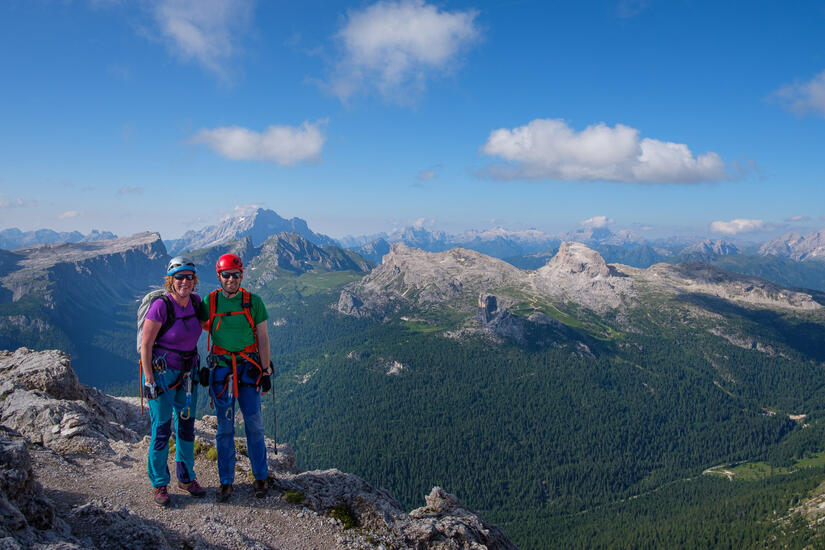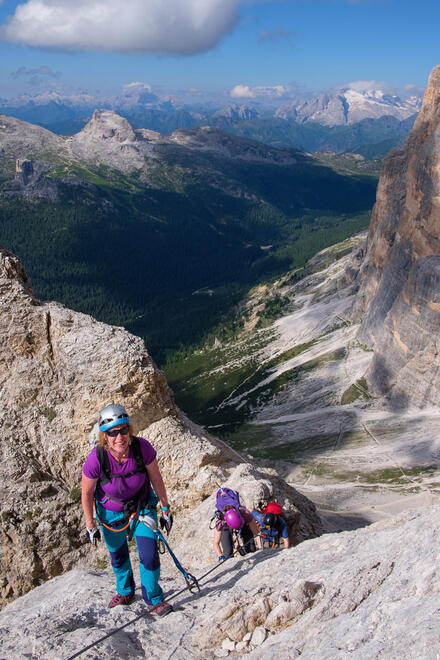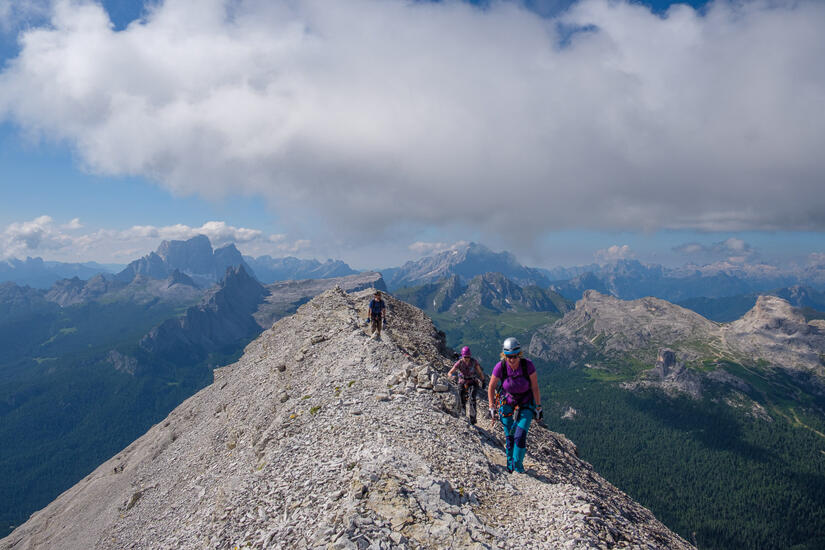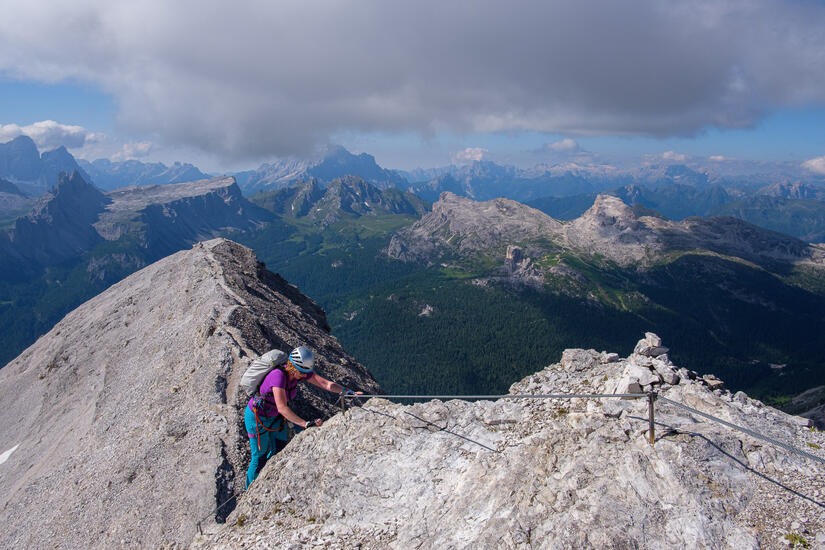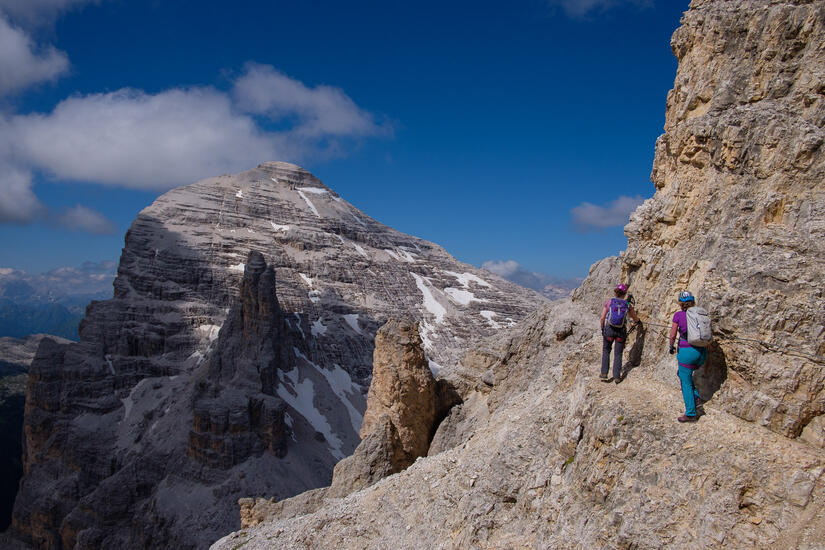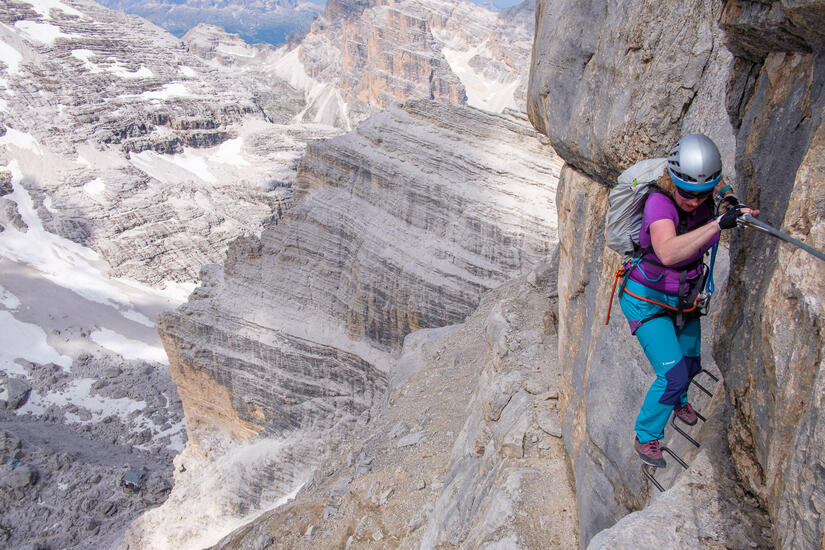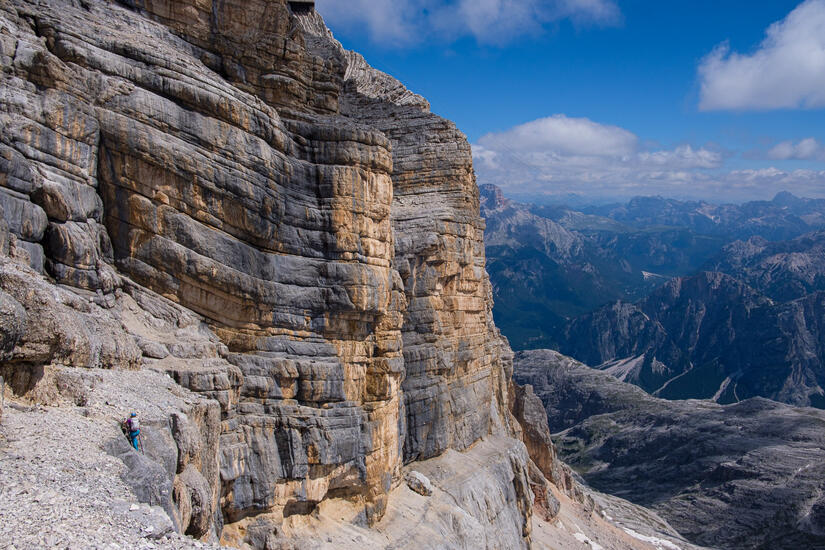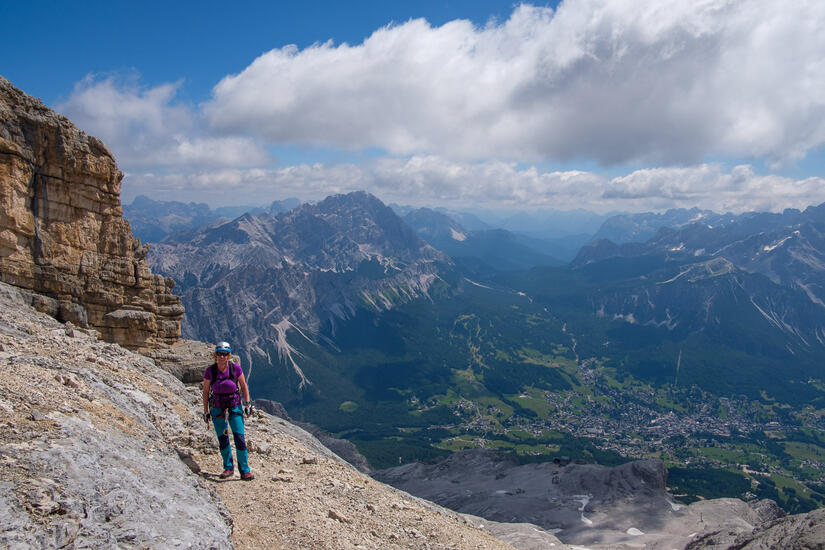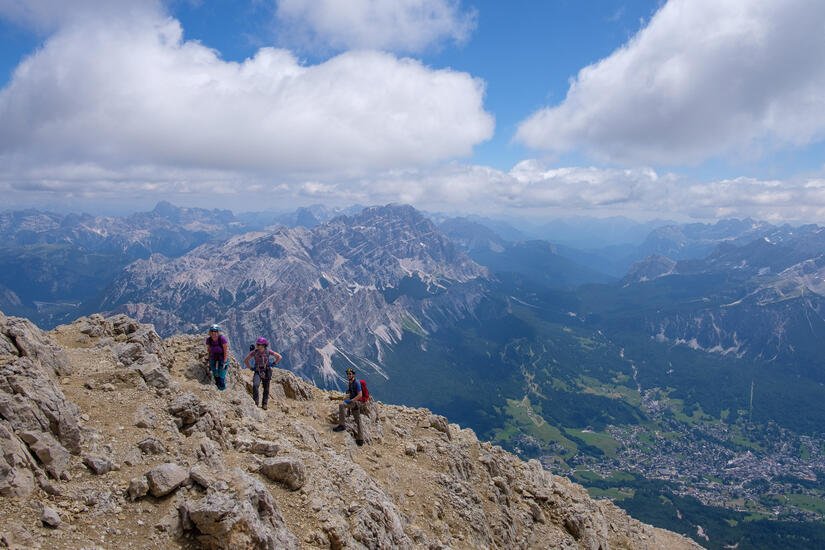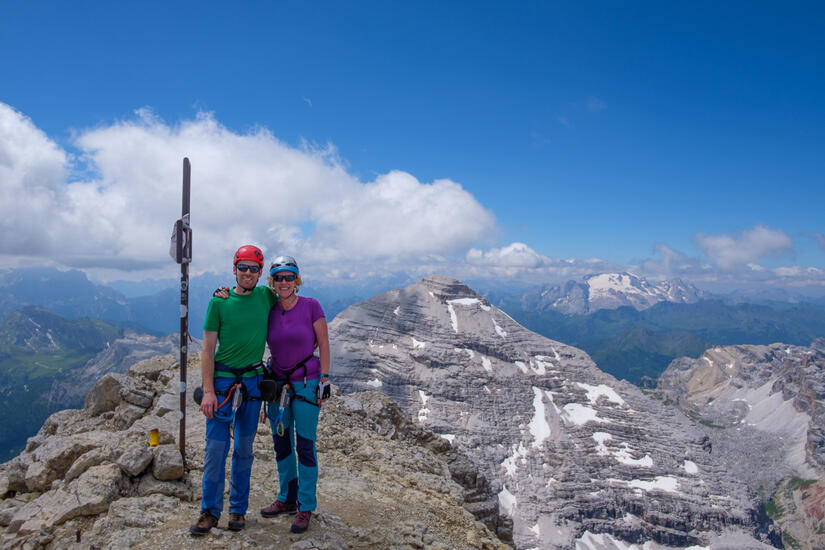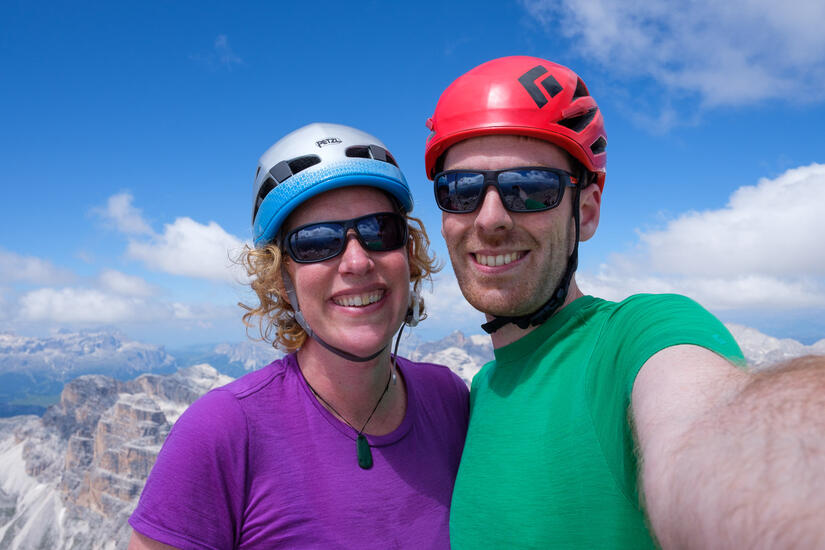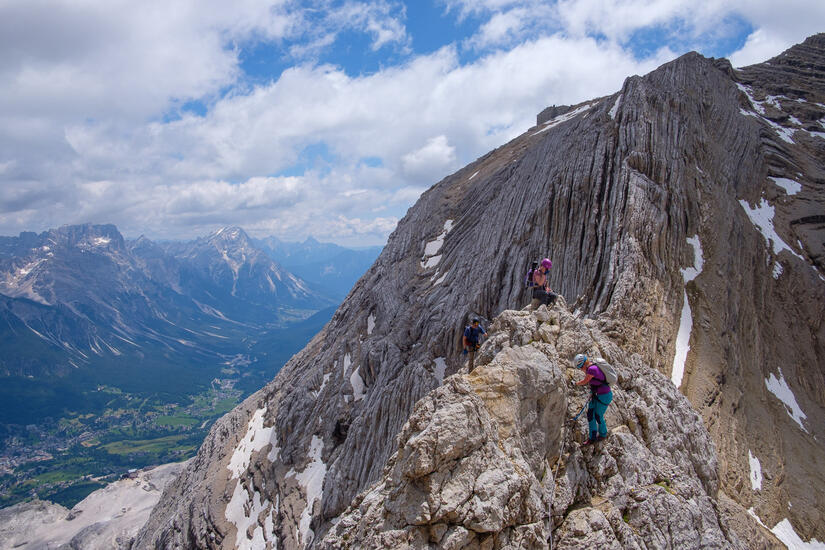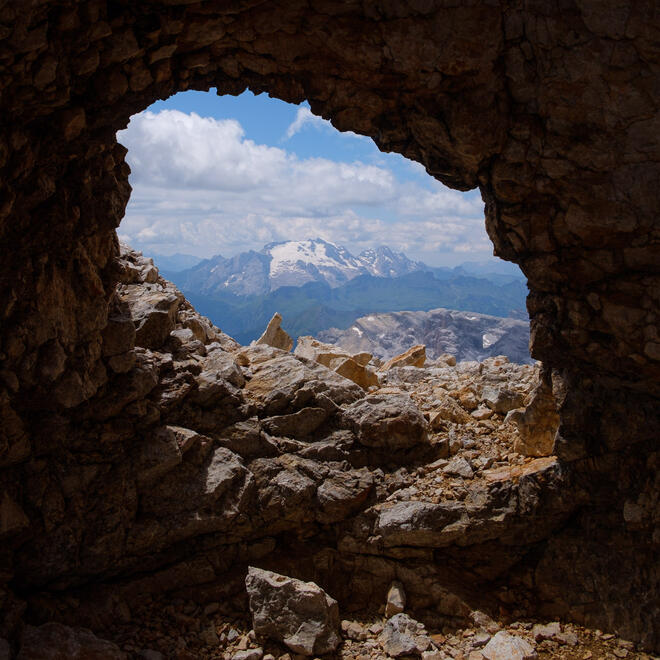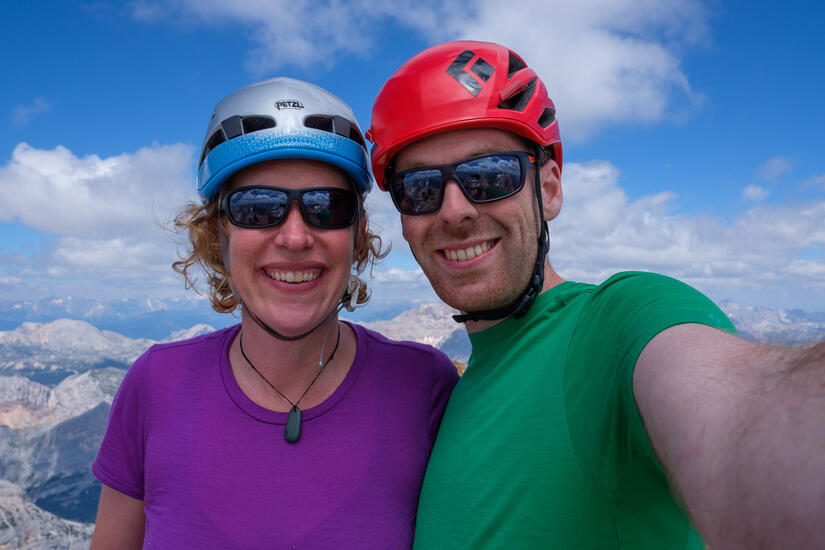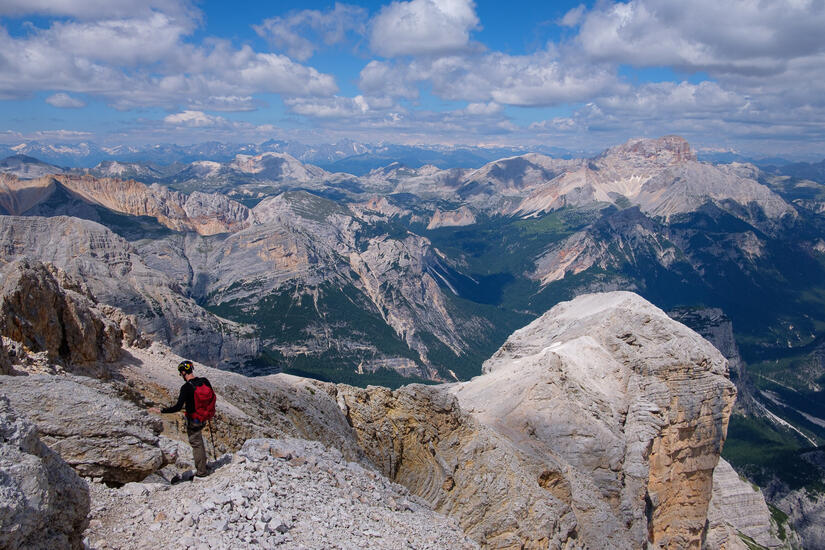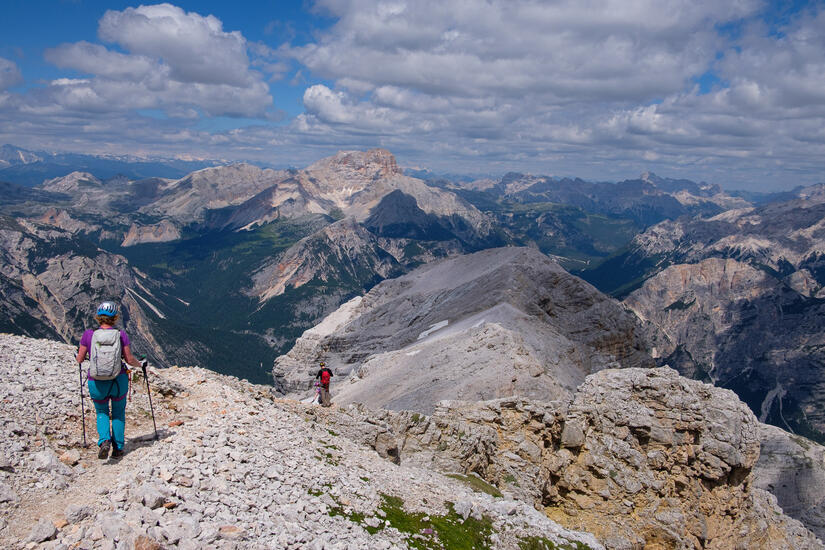 Route Map