With a poor afternoon forecast we decided to have an early start on the Tomaselli via ferrata in order to avoid the crowds and make sure we were back down before the rain arrived. Apparently this route used to have the reputation of being the hardest via ferrata in the Dolomites.
We joined the many other vans sleeping at the cable car station, which meant that we had as much sleep as possible before our early start.
The morning was beautiful as there was not a cloud in the sky. The walk out of the car park was fairly brutal, and did lead to us questioning our decision to not use the lift, however the views were fantastic which did somewhat make up for the hard ascent.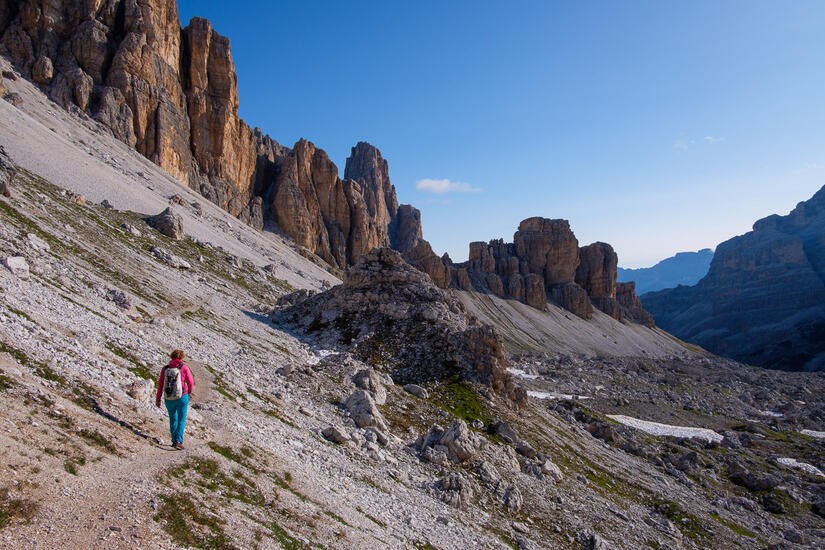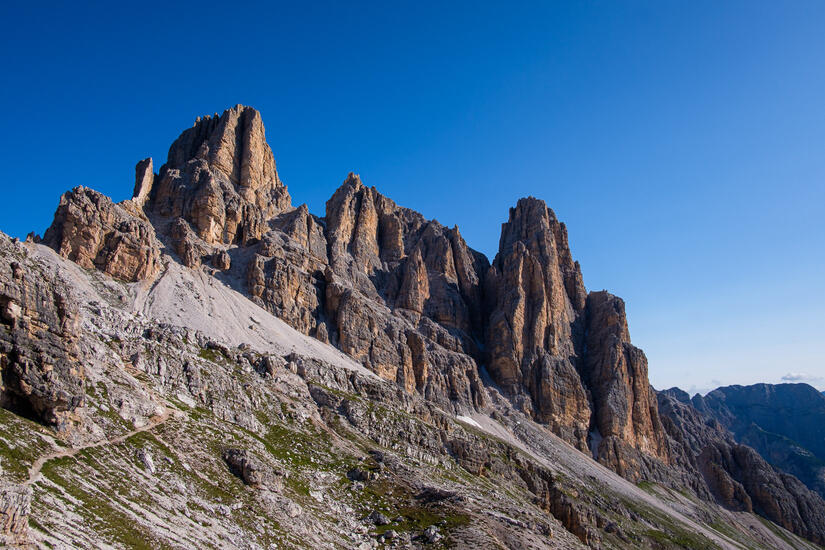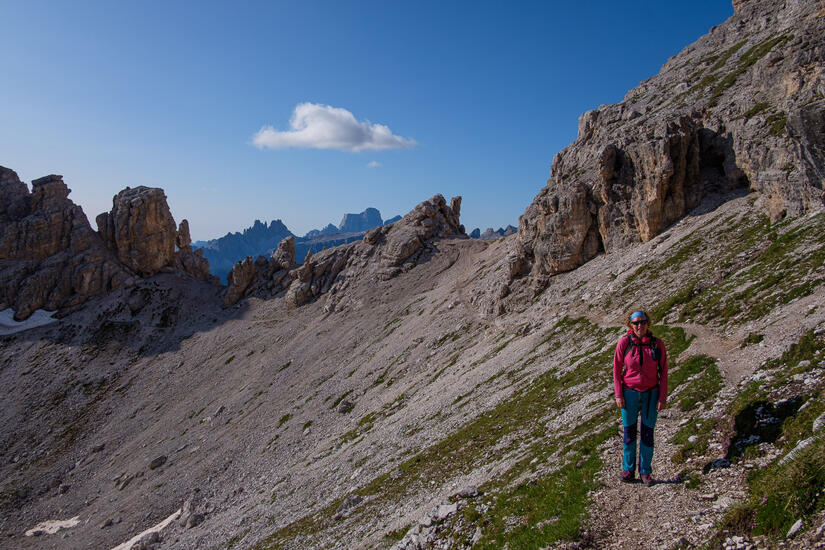 We made great time to the start of the route, as we were there before the cable car even opened. The start of the route was tricky, but not overly interesting as it required lots of cable pulling, interspersed with lots of very loose ledges.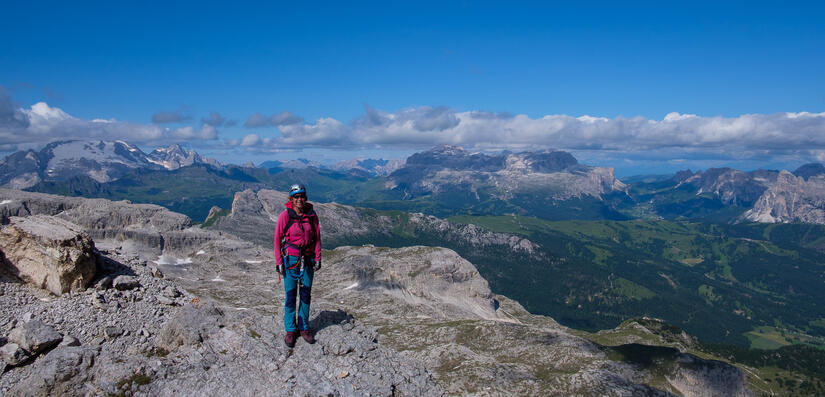 The second half of the route was significantly better than the first half. The rock was solid, the scrambling was really interesting and the positions were fantastic. On the this section I managed not to use the cable at all which was really satisfying.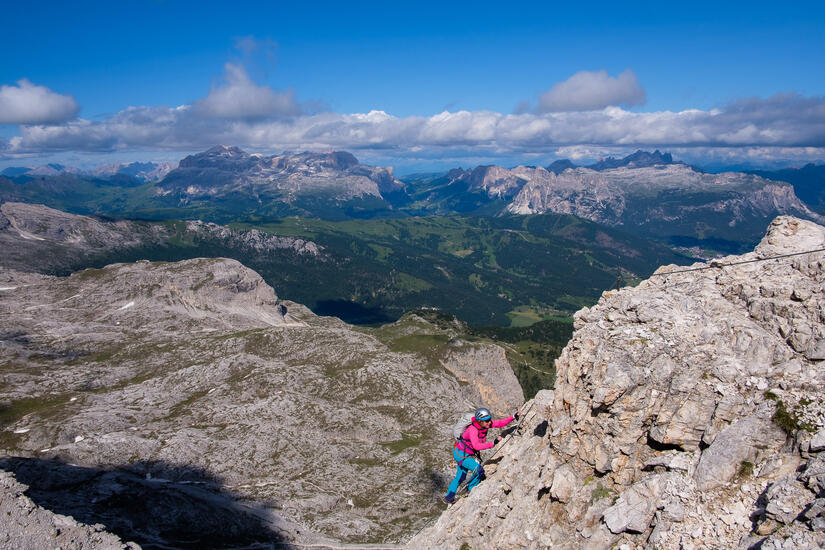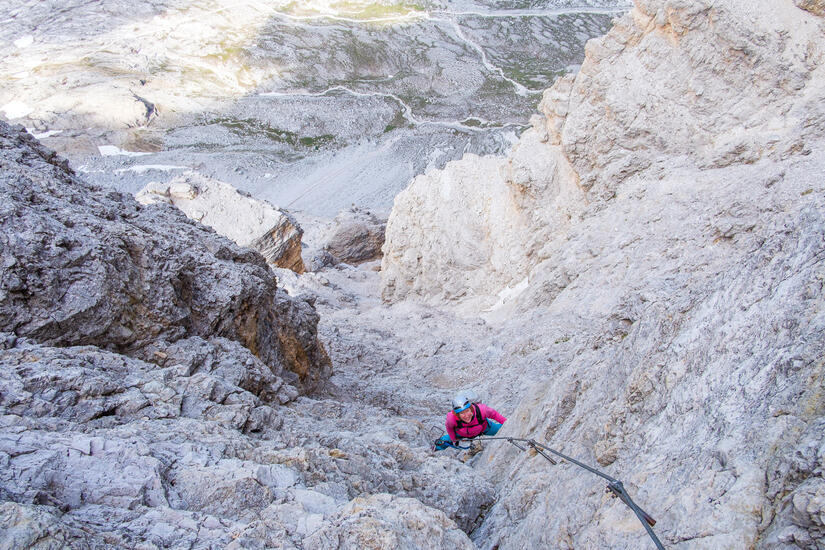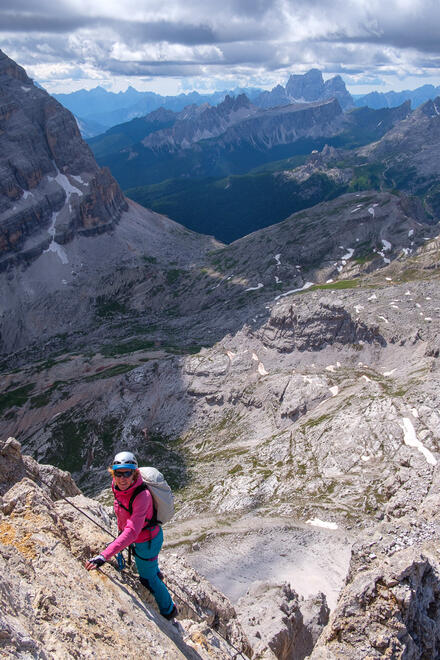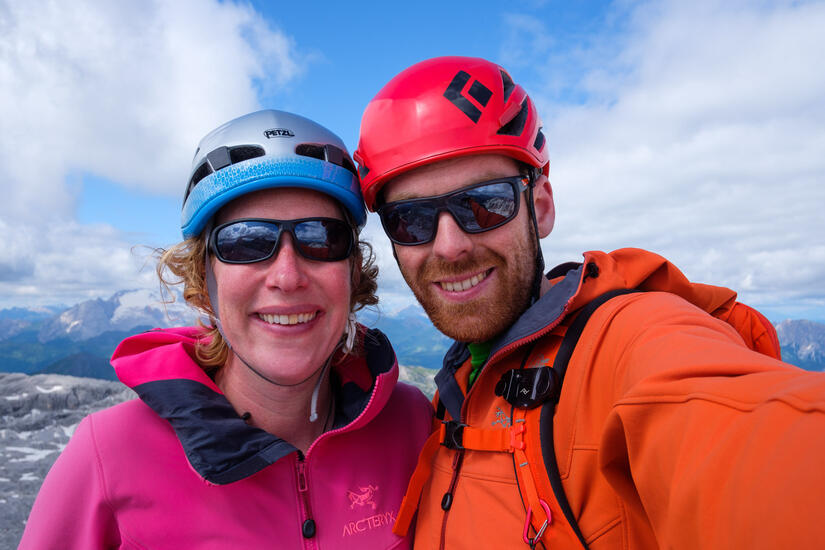 After some quick photos at the top we decided to make a quick descent, before other people caught us up as the description of the descent sounded awful if there were people above you.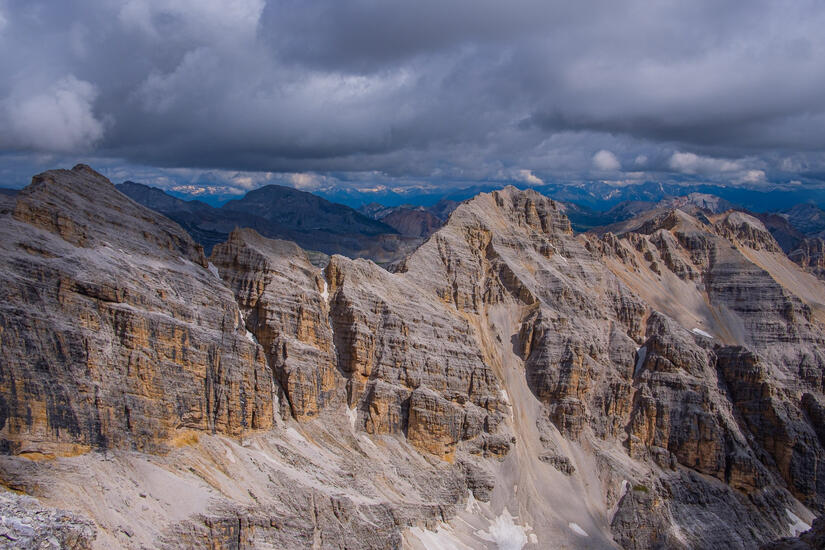 The descent took a while as it involved down climbing a via ferrata to a col, before a very very loose gully back down to the path. Thankfully there was no one above us while we were descending as it was very loose and difficult to avoid dislodging rocks.
After we got back down to the path we made good time back down to the van, and as it turned out the bad weather never arrived!