Due to a deteriorating weather forecast we decided to relocate to the Dolomites. On our first day we decided to climb the classic Giovanni Lipella route up the Tofana de Rozes. As it was a weekend we had an early start to avoid queueing on the route, which worked out really well as we didn't have to wait for anyone all day.
The route starts from a car park up a gravel road at 2000m, which made for an excellent overnight van camping spot. We woke up in the morning to rain which was a bit unexpected, but left the van anyway on the promise that it would soon clear up. The initial walk certainly woke us up and got the blood flowing, but we were soon at the Gallerie del Casterletto.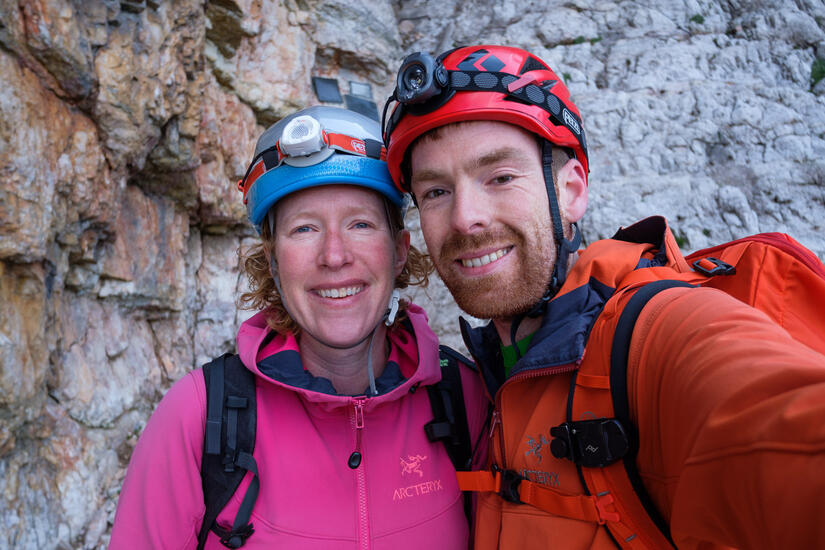 The Gallerie del Casterletto is a set of tunnels which were created by the Italian military during WW1, and were fairly impressive due to the amount of height that was gained as we travelled through the tunnels. We ignored the sign to our route which exited the tunnels before the end, and climb to the top of the tunnels (as recommended by our guide book) which was certainly worth it. The view as we emerged from the tunnel towards Marmolada was very impressive.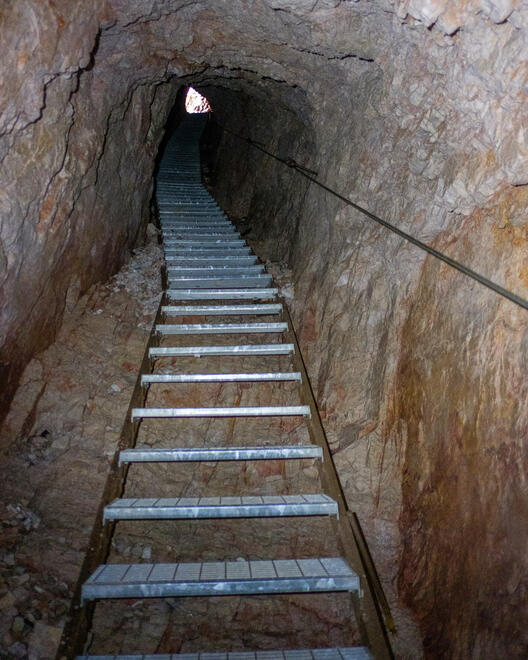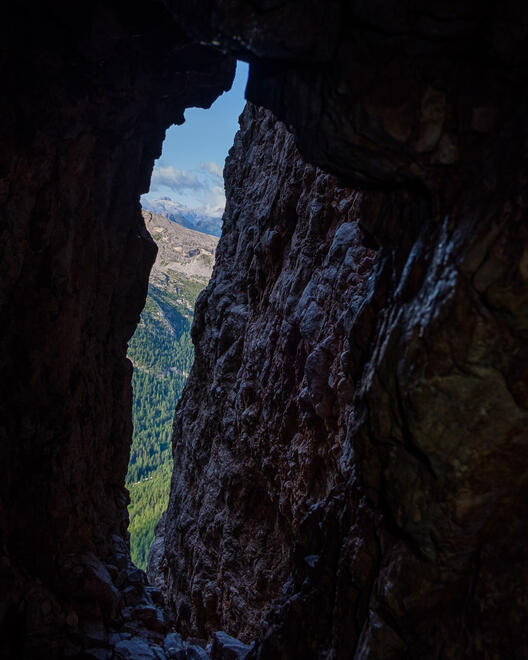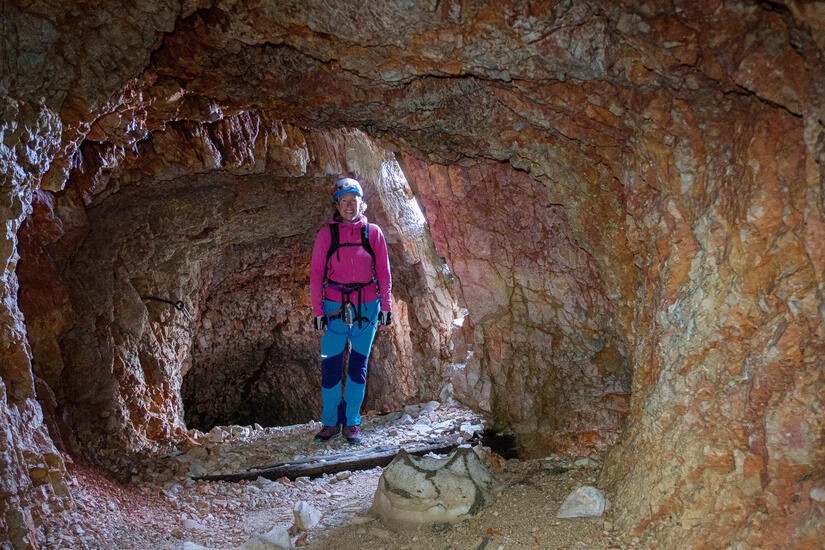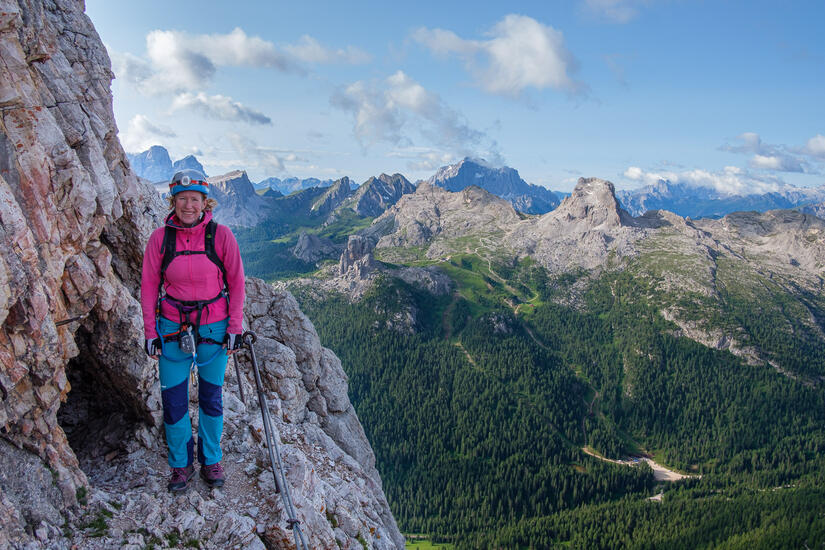 After a short section of via ferrata we were back on the normal approach and were soon at the base of the main route.
The route climbed a large vertical distance by mixing up interesting scrambling with walks along impressive natural ledges in the mountain. This was probably the best via ferrata I have done to date, most of the vertical height was gained by interesting scrambling which did not require metal staples or pulling on the wire, and the expeditions along the ledges provided a brilliant way to soak up the brilliant views of the Dolomites.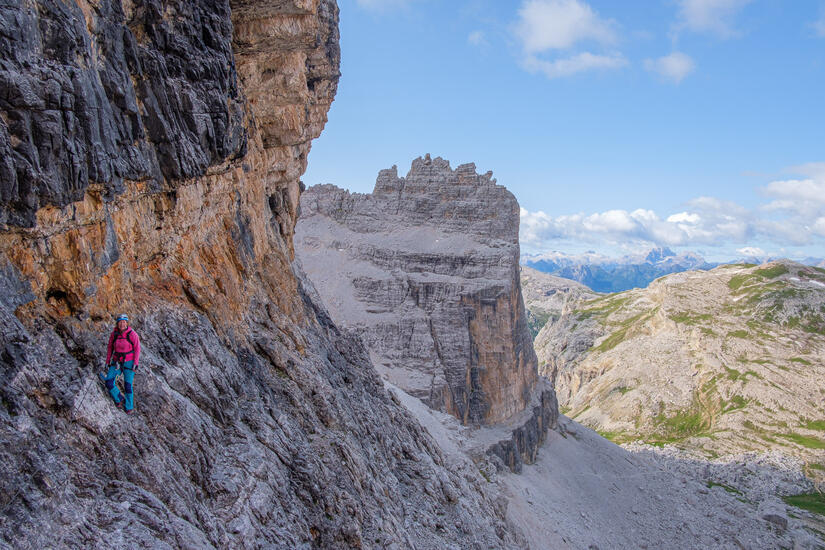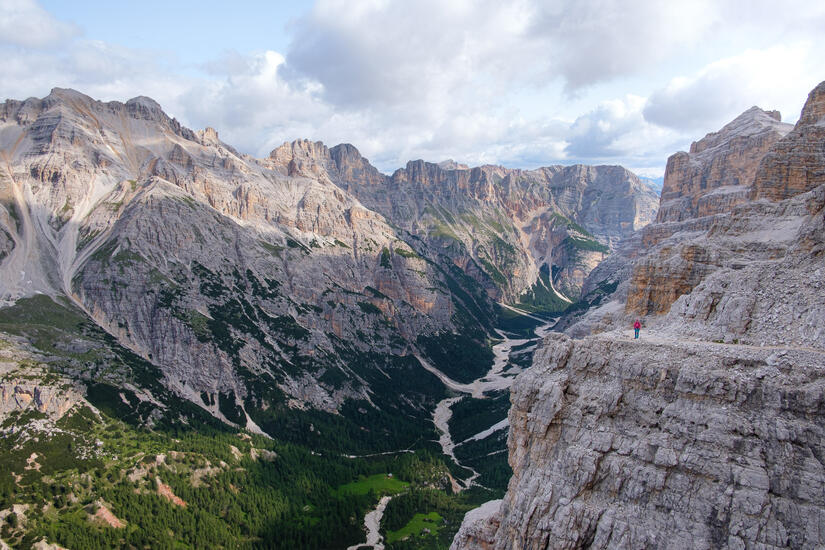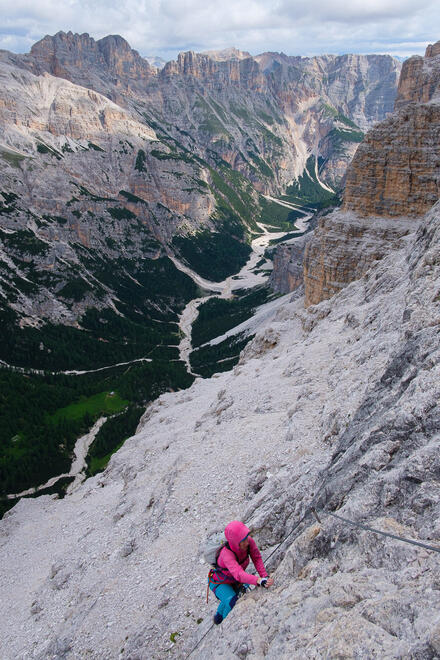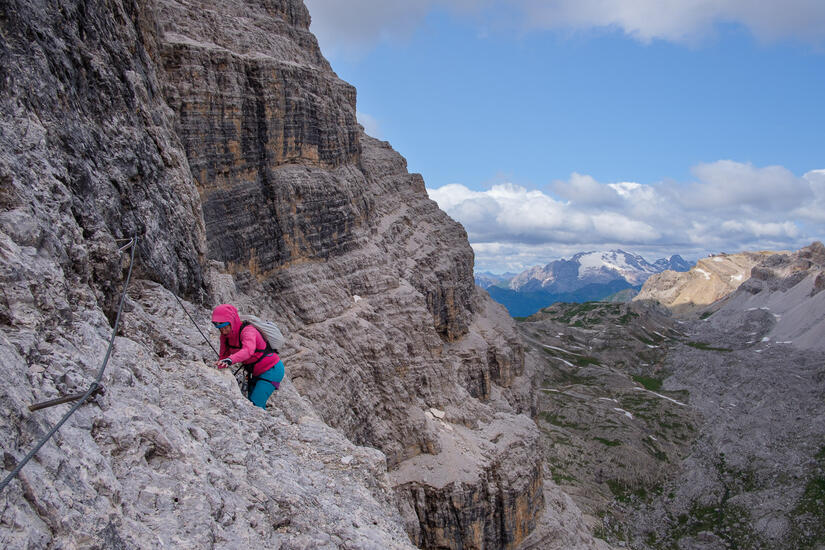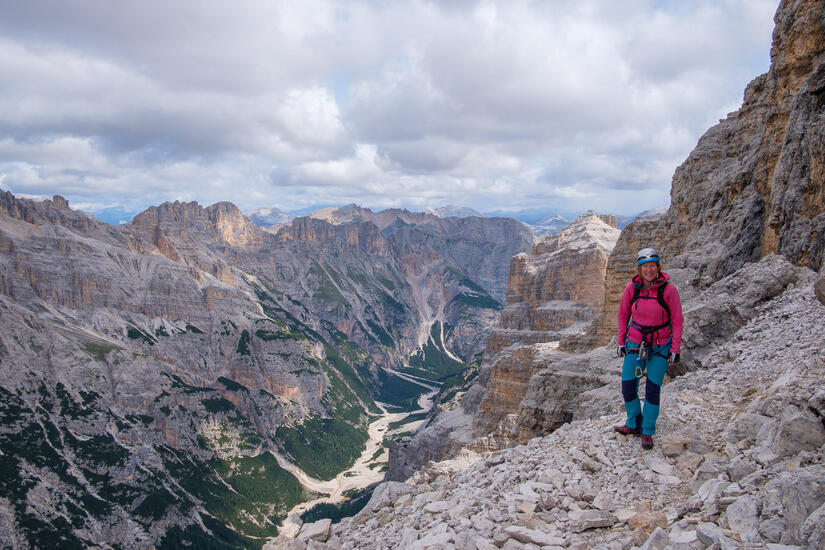 The finish was up a huge amphitheatre which was a fitting end to a fantastic route. Due to the large amounts of snow over winter, and mild spring there was still a fair amount of snow on the final climb up to the summit from the end of the via ferrata. People were avoiding the snow by climbing up a horrible scree slope, which we avoided as it didn't seem worth the risk and/or lack of enjoyment.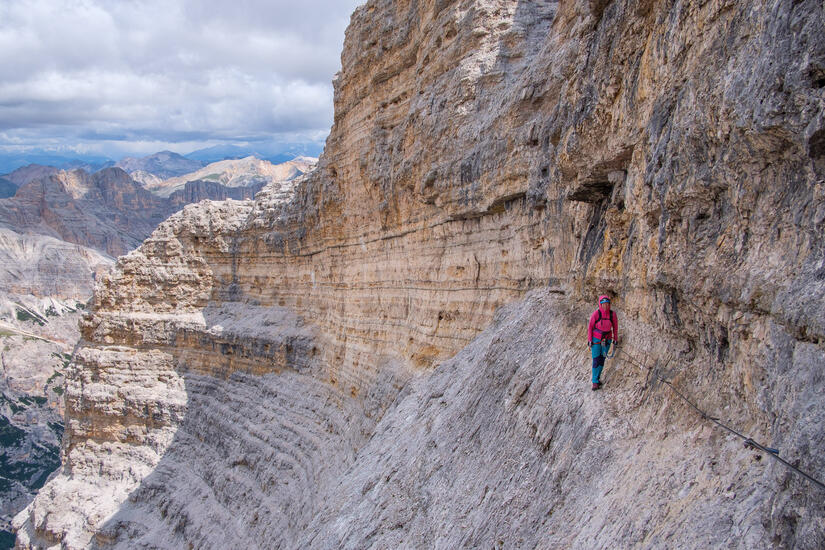 The first half of the descent was fairly unpleasant as it involved navigating down a scree slope which was very unstable. Thankfully at the end of this section there was a rifugio where we were able to enjoy a celebratory beer before the final easy descent back down to the van.