Today was another day in the Cairngorms where we were able to use our bikes to significantly shorten the day. We climbed Derry Cairngorm & Beinn Mheadhoin which is a 31km day, of which 10km can be cycled which saves about 90mins of walking.
The morning was beautiful with plenty of sun which made the cycle up from the Linn of Dee to Derry Lodge very enjoyable, it was just a shame about the headwind! Thankfully the sun stayed and successfully battled the predicted hill fog while we climbed Derry Cairngorm on the excellent path. This enabled us to make rapid progress while enjoying the fantastic views in every direction.
When we got to the summit it was very windy so we didn't stay there long, and the big hills of the Cairngorms were very shrouded in mist. We were soon at Loch Etchachan which is the highest loch in Scotland, which also had a slightly challenging set of stepping stones to cross the outflow given that we were only in approach shoes!
After a steep pull up we were soon at the summit ridge of Beinn Mheadhoin. The summit was very strange as it was kind of a combination of Dartmoor and Scotland, with granite tors on the summit of the Munro!
Unfortunately the summit of Beinn Mheadhoin was only our half way point in terms of distance, which meant that the descent did drag on a little bit as we walked out of the impressive Glen Derry. When we finally got back to the bikes we were able to enjoy the 5km cycle out in under 15 mins, rather than an hour of walking!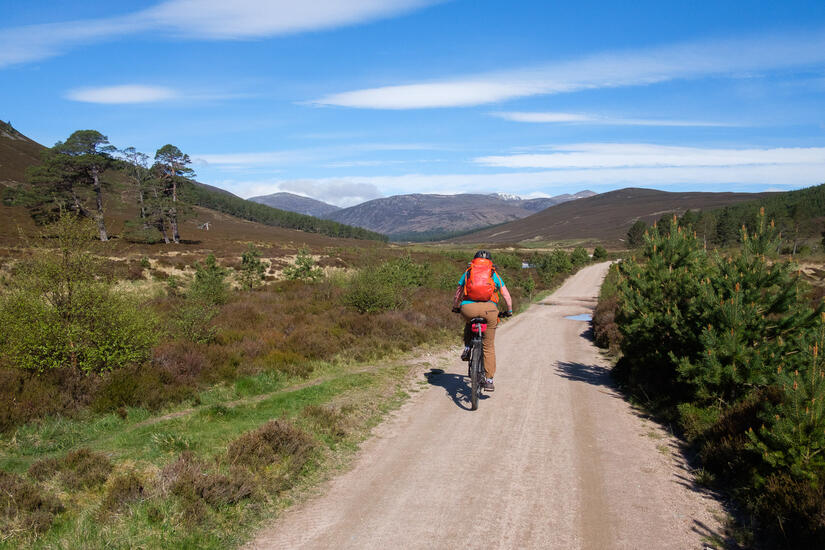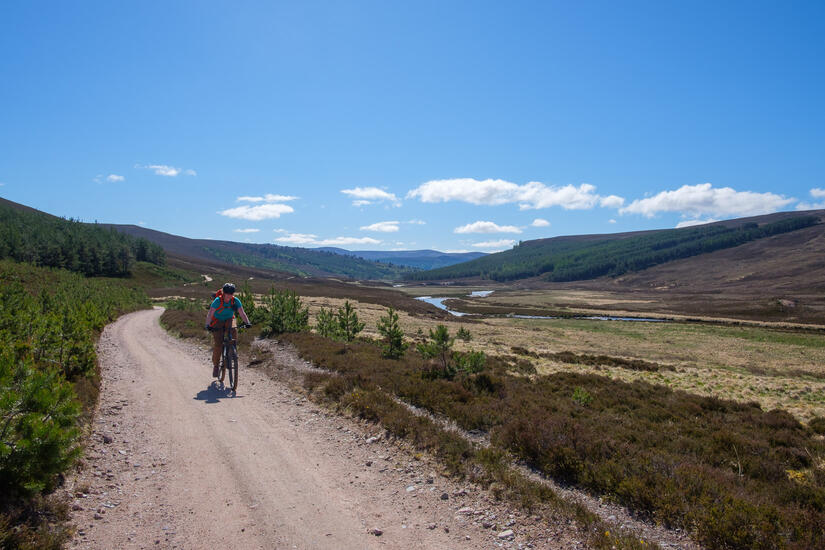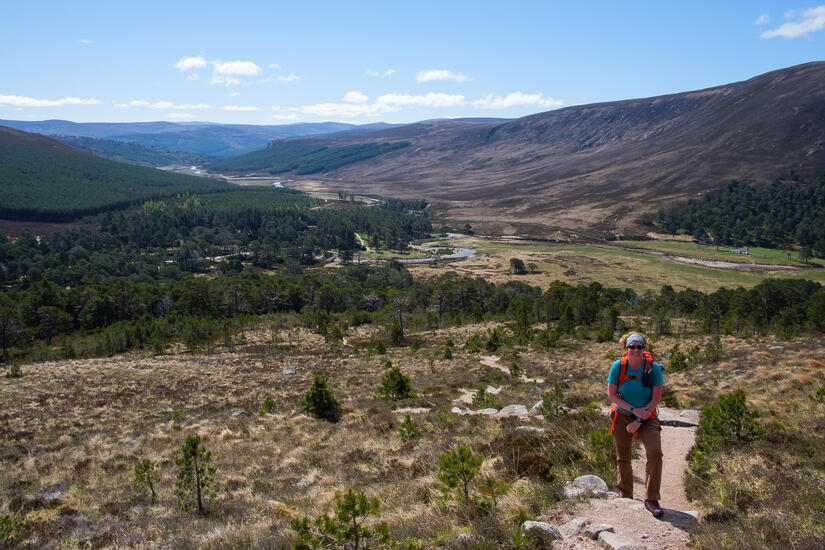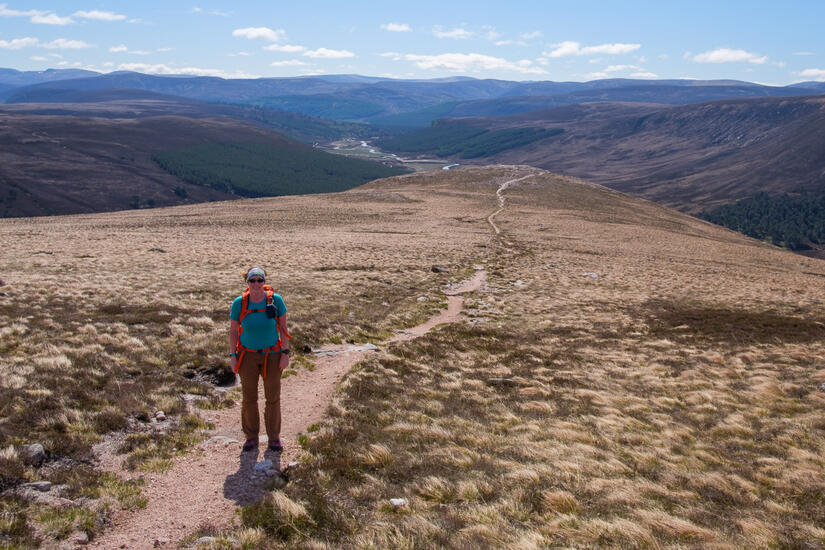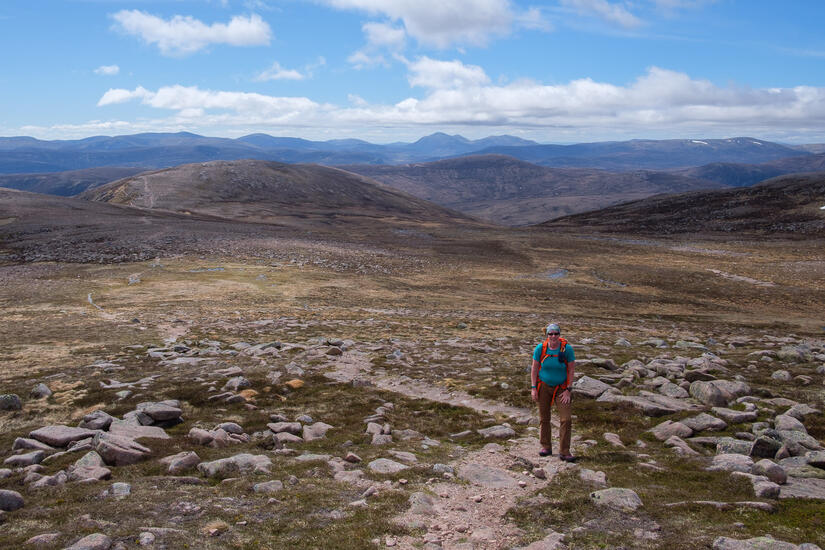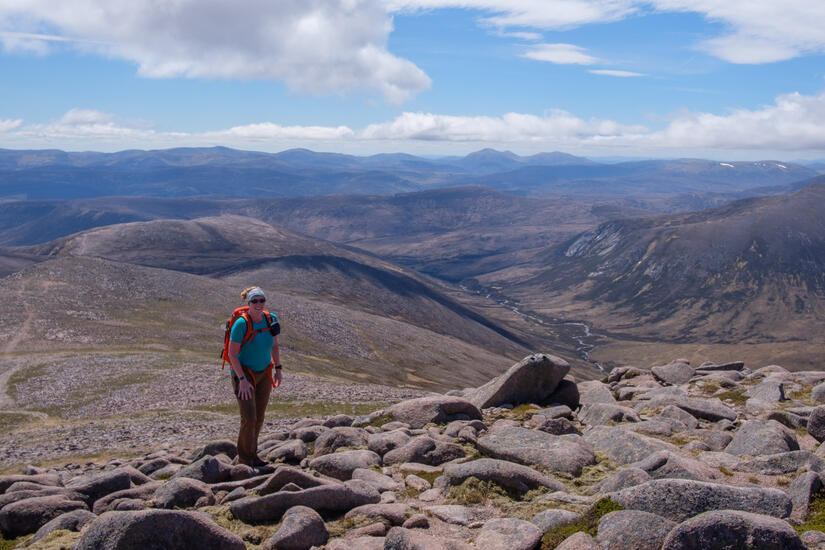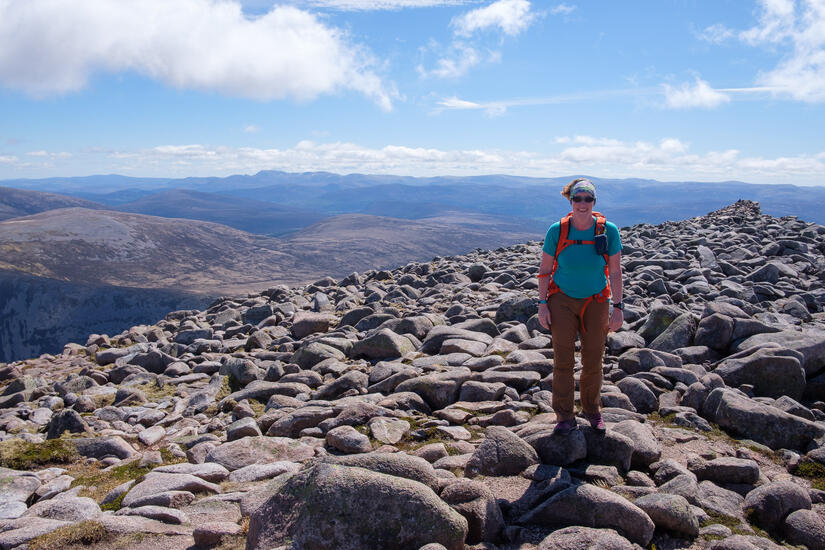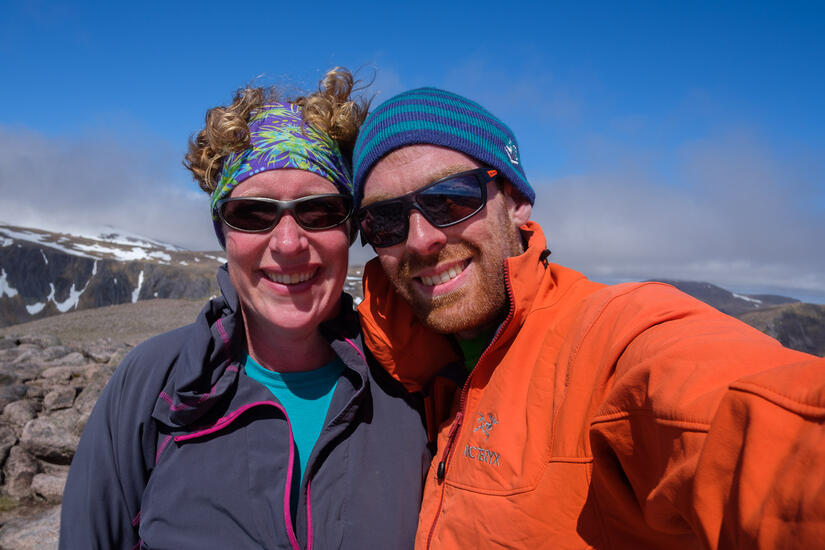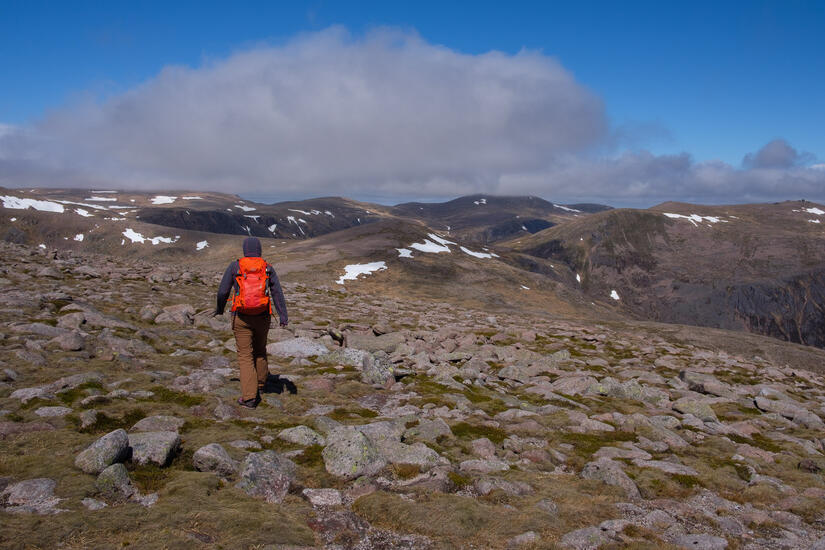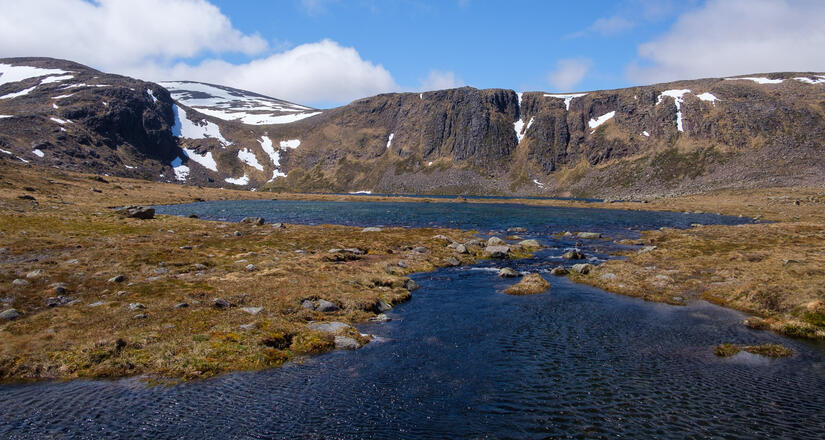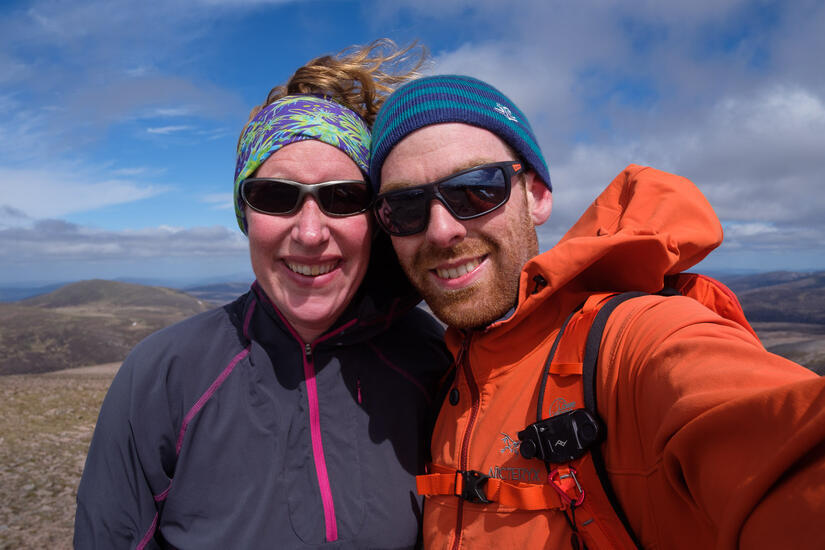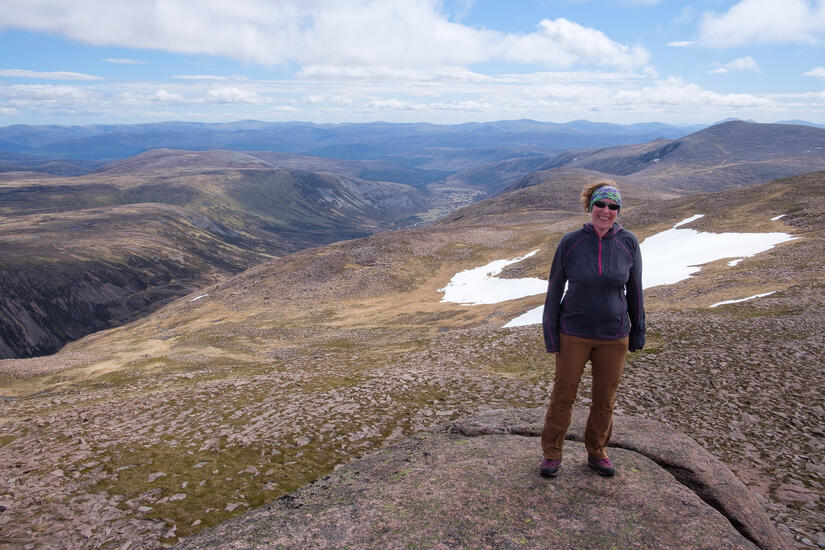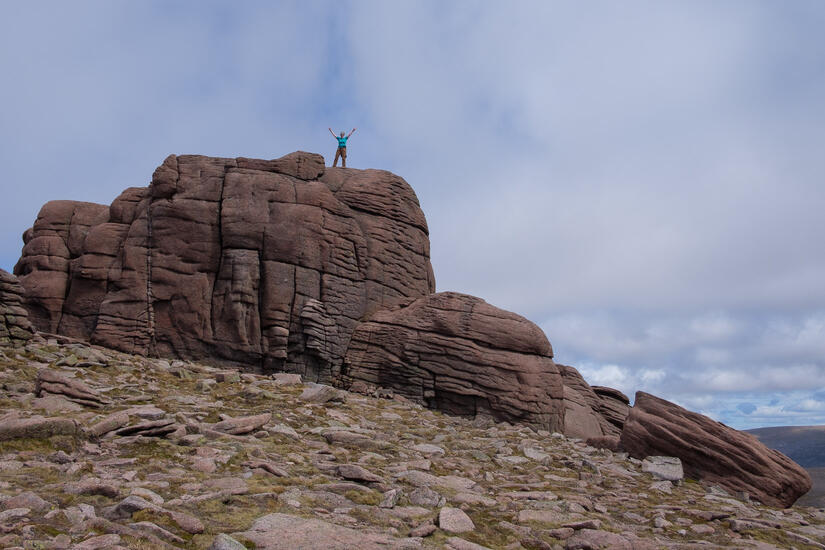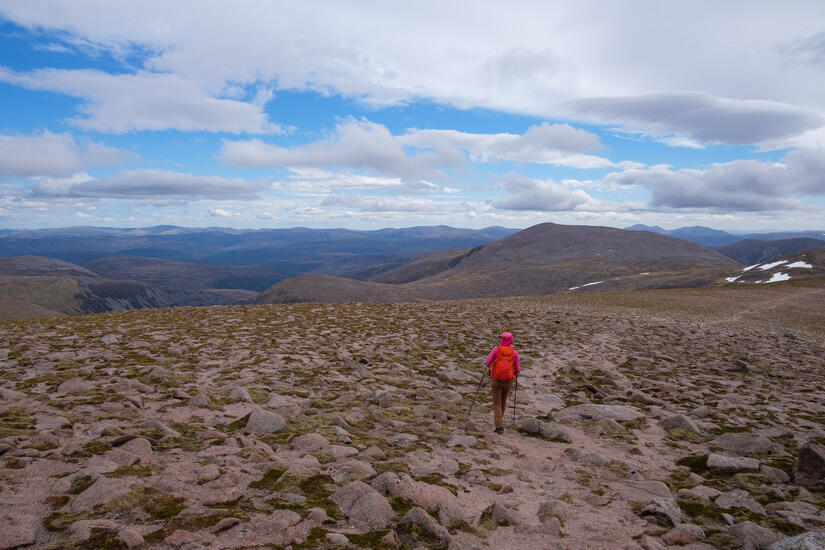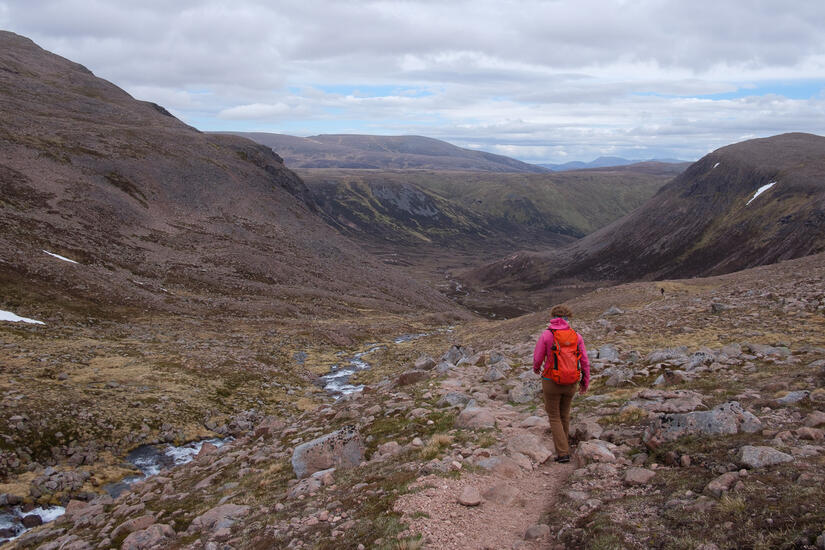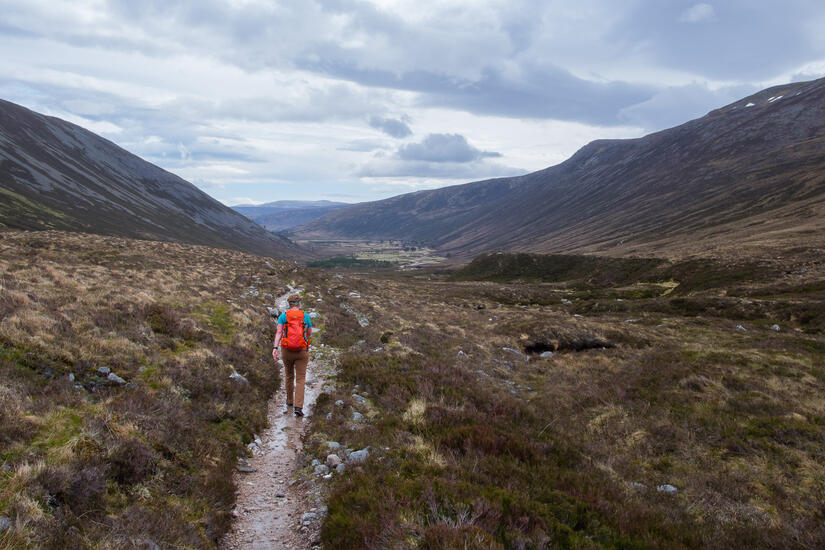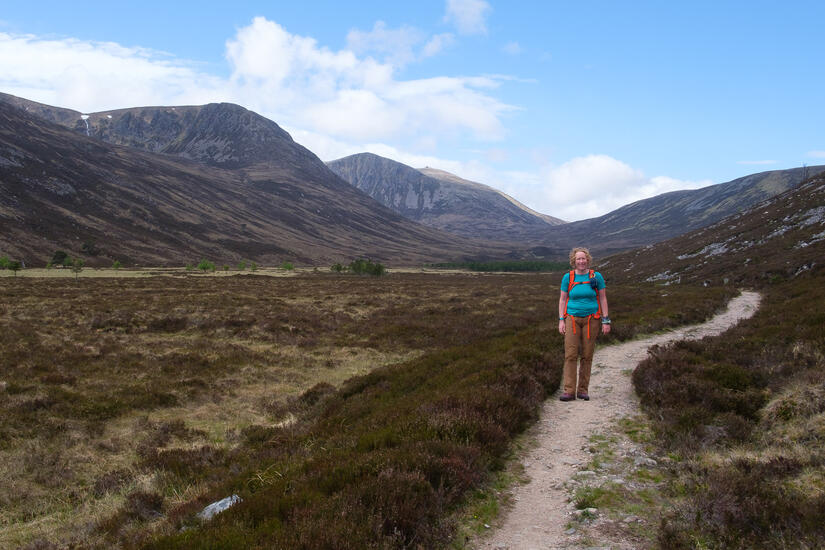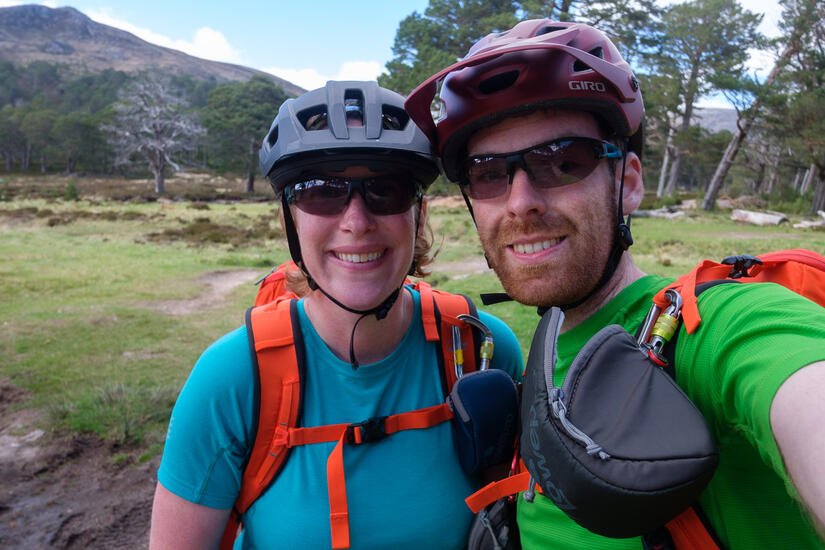 Route Map
Total distance:
31.47 km
Max elevation:
1167 m
Min elevation:
368 m
Total climbing:
1153 m
Total descent:
-1150 m
Download file:
Derry_Cairngorm_Beinn_Mheadhoin.gpx