The start of our holiday had some fairly mixed weather forecast, so instead of going away and sitting in a campsite in the rain for two days we stayed local to Munich and made the most of the short period of excellent weather.
With the potential for storms to come in later in the day, we were after a mid length route which started with a lift so that we were able to be high early to enjoy the good conditions. As it turned out we would have had all day, but it was the sensible decision to make sure we were not high on the mountains with storms forecast.
Looking through the book of German Klettersteigs there were loads to choose from, but the Mittenwalder Höhenweg really caught my eye as it was an easy route which traversed along the top of a long ridge. We were expecting it to be fairly busy given that it was a Saturday but thankfully it wasn't too bad.
After a non socially distanced lift ride we were soon at 2250m and looking forward to starting the route. The views as soon as we left the lift station were just fantastic and they stayed that way for the rest of the day.
The route was never difficult, but was always enjoyable with a mixture of exposed positions, nice ledges and a some enjoyable scrambling. The real treat throughout the entire day were the views in every direction.
Other than a queue at the first main ladder section due to a very large group and a slightly slower pair we didn't have to queue at all and just moved at the pace we wanted to. We made excellent time along the route and were soon at the large descent. From the end of the route we had 1300m to descent down to the valley below, which looked a long way away.
The descent was surprisingly easy on the knees with plenty of nice zig zags and an excellent path. We stopped for some refreshments at the hut on the descent and still made it down within guide book time.
I am sure I will be back to do this route again over the next few years in Munich as people visit, as it is accessible to most people, has excellent views and is a reasonable length day.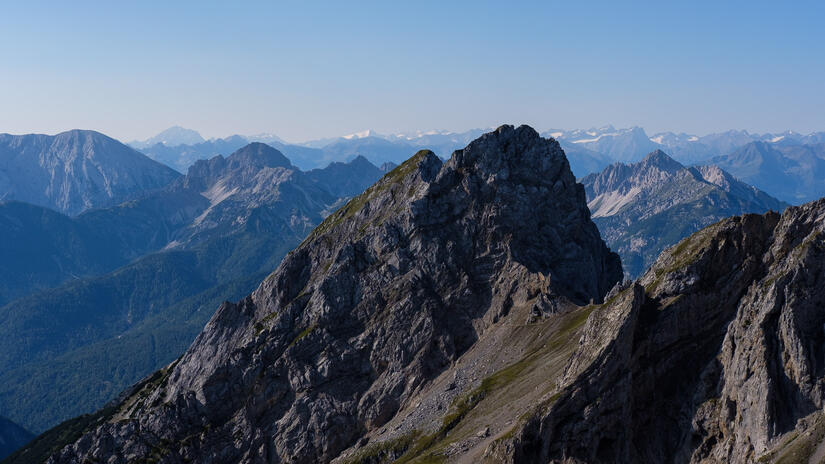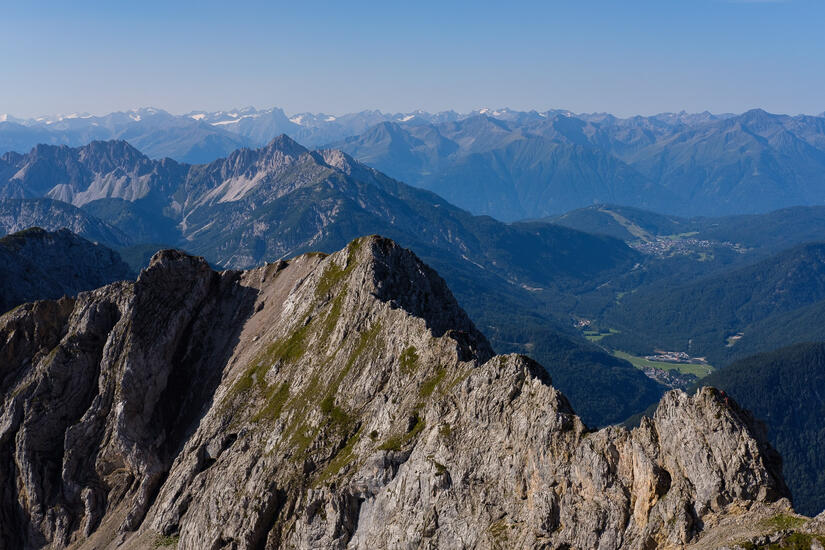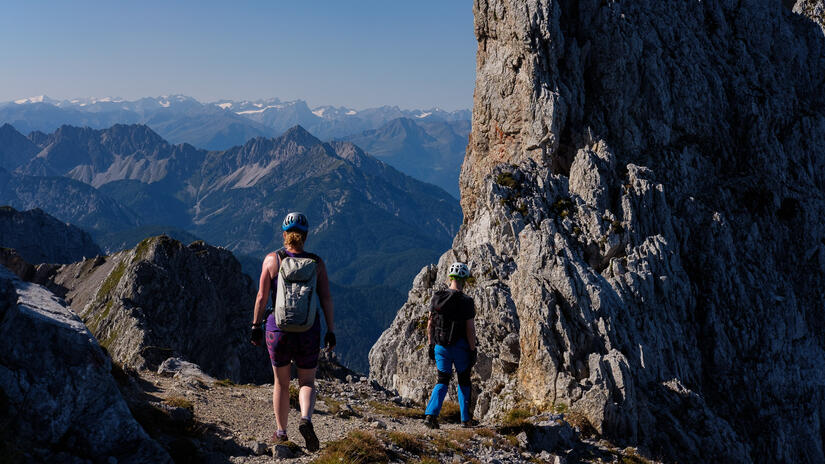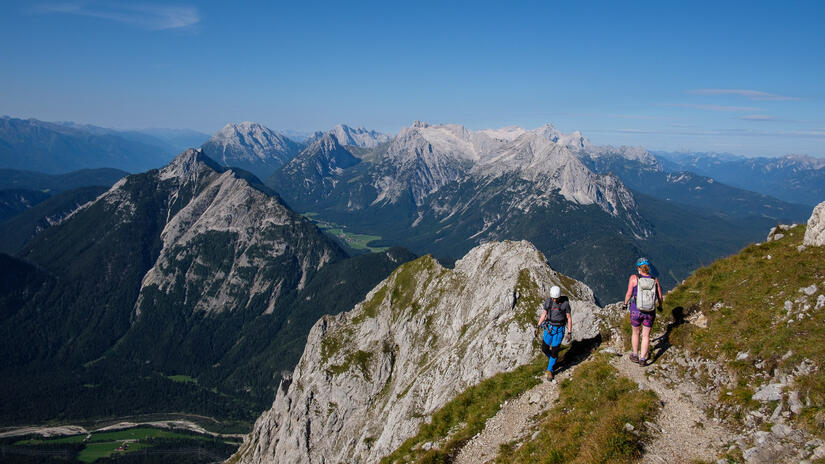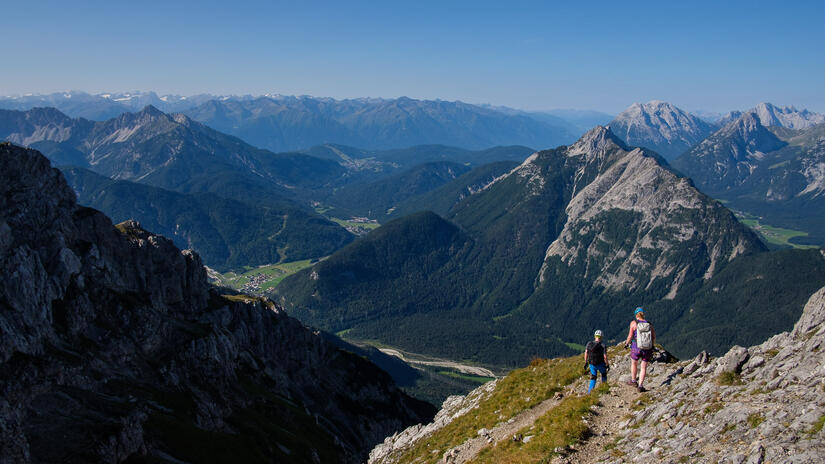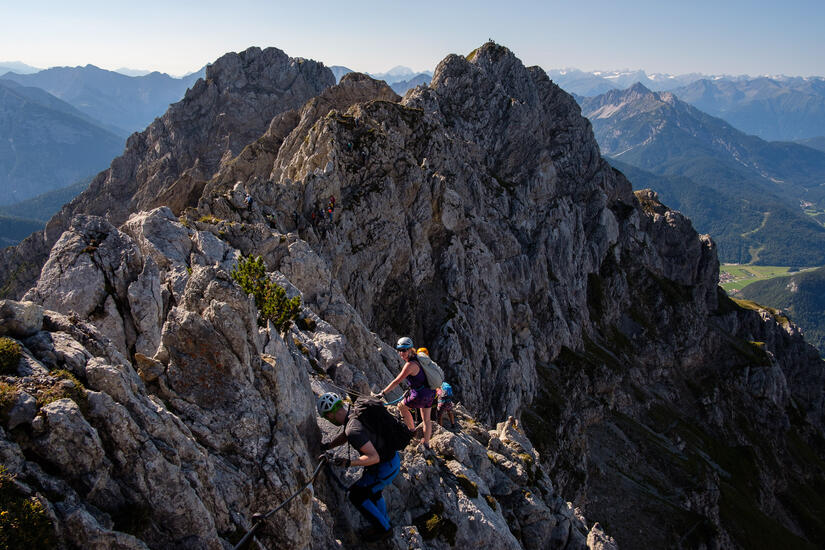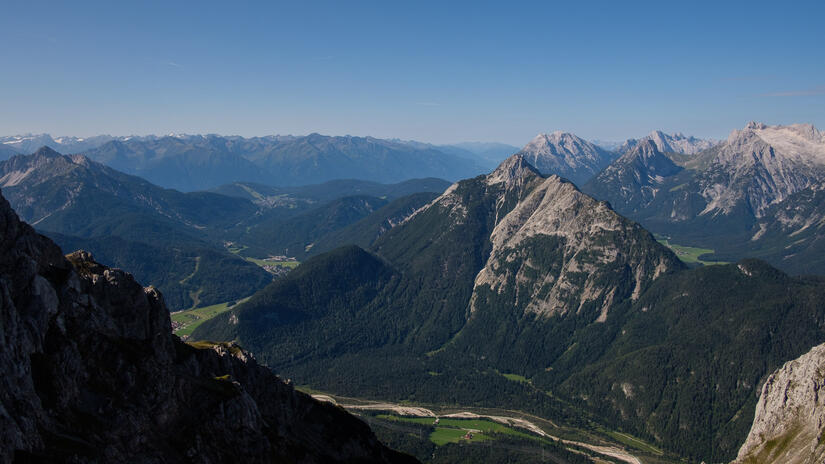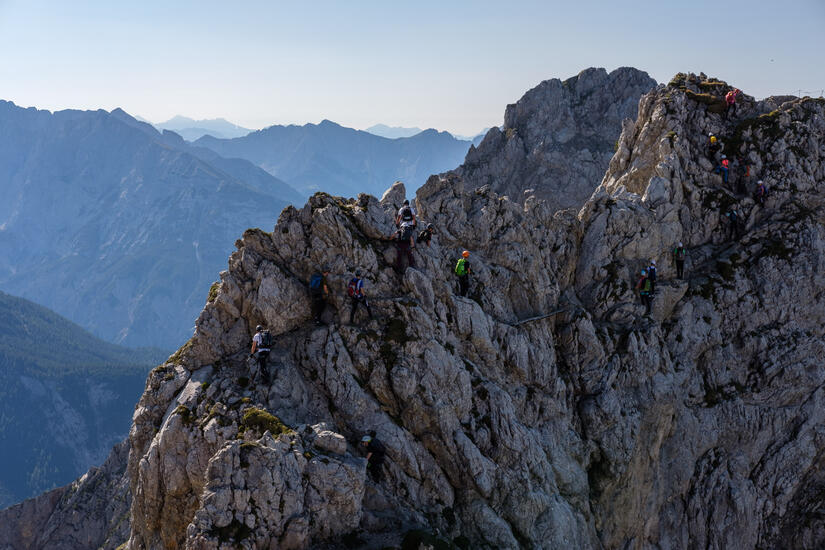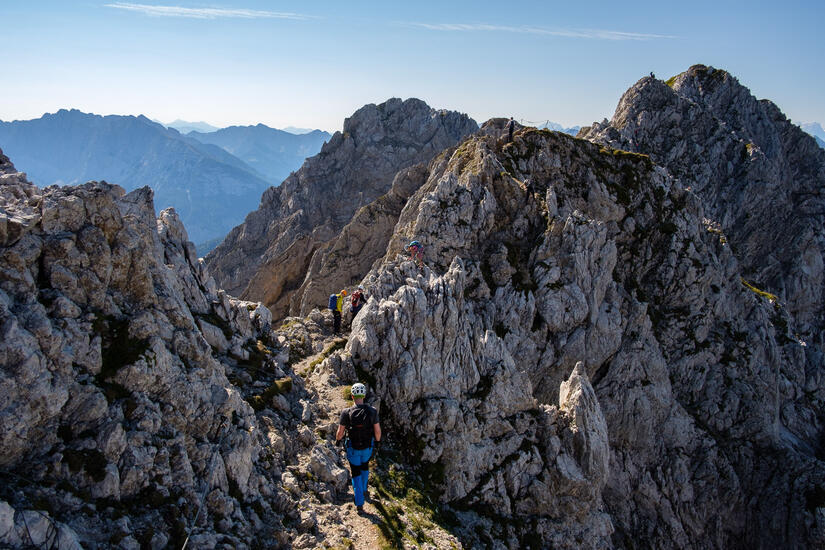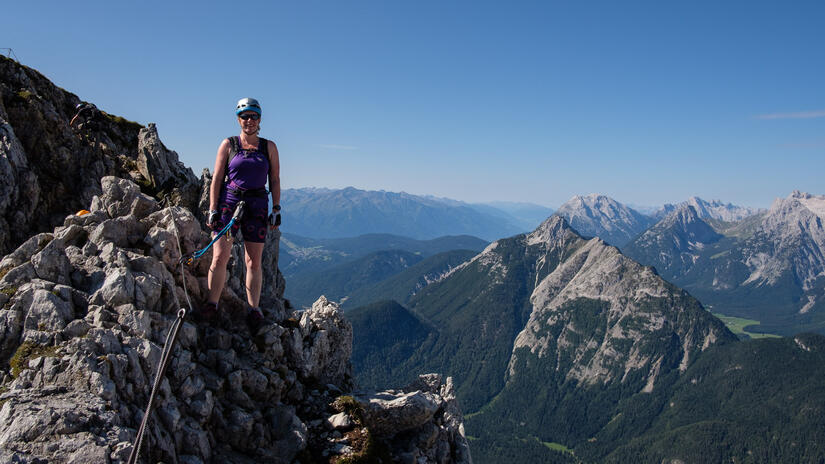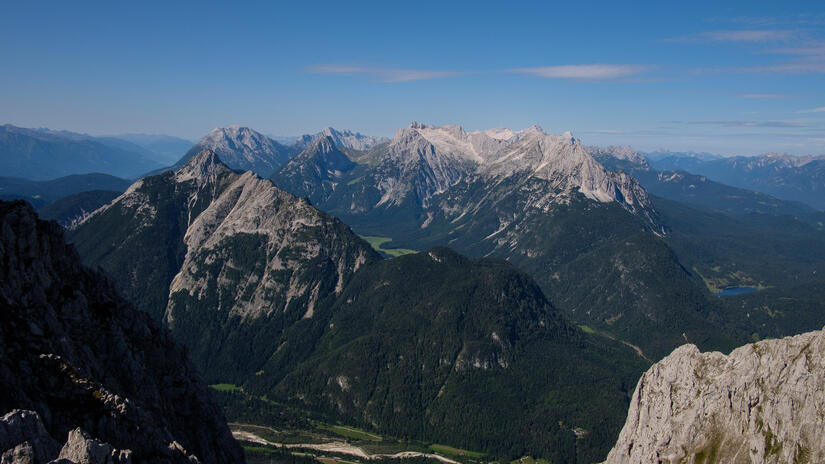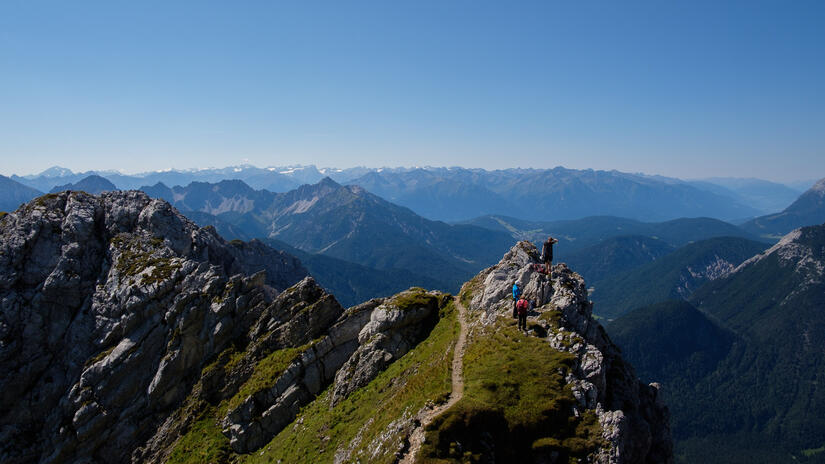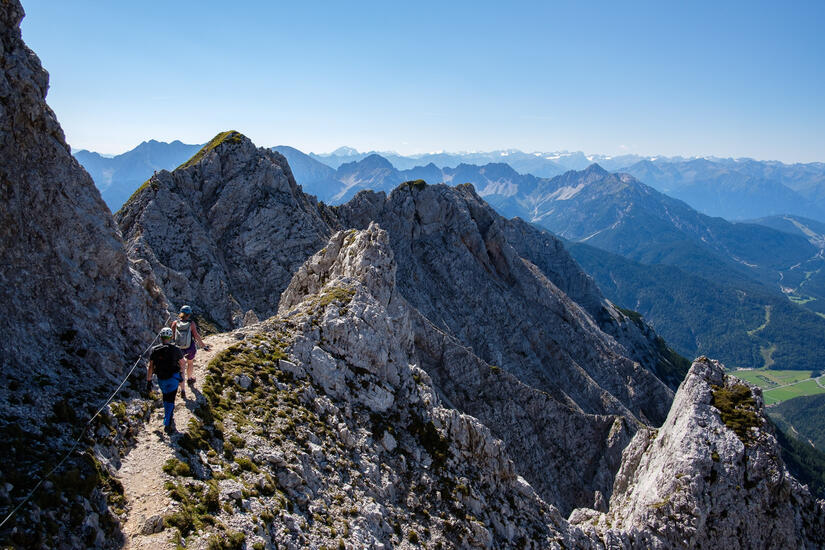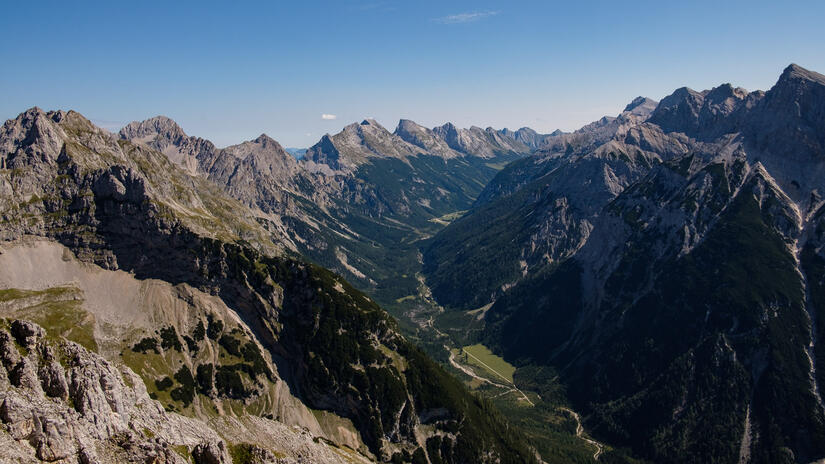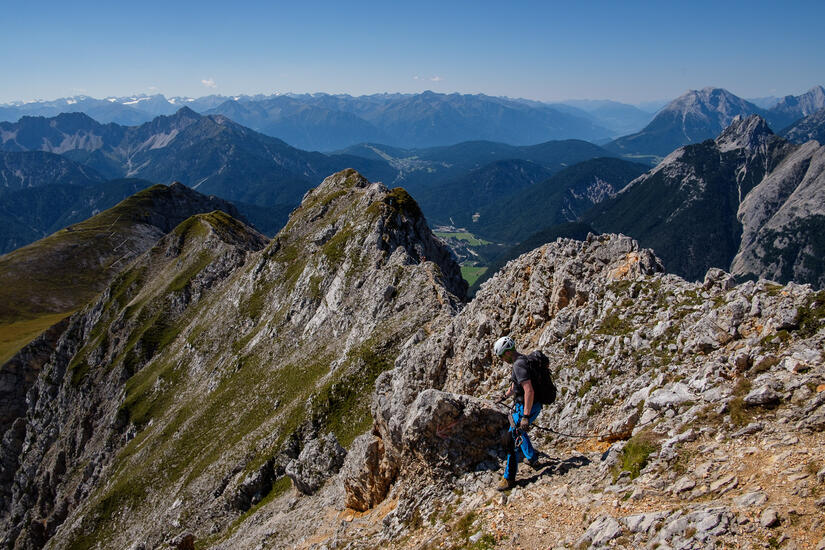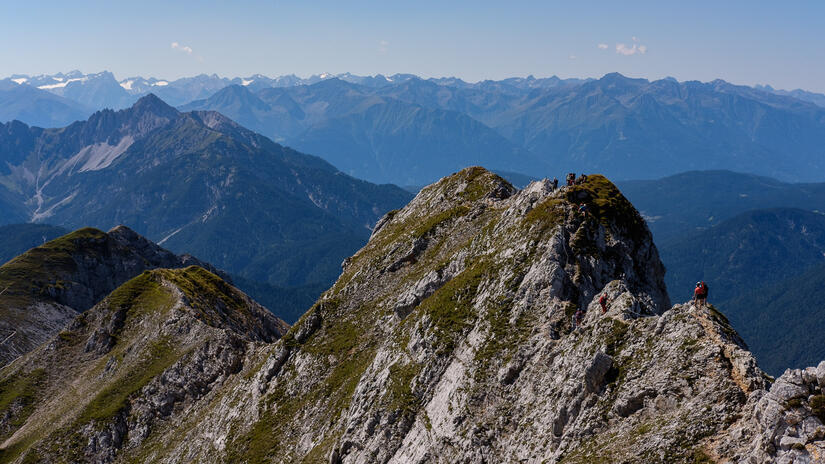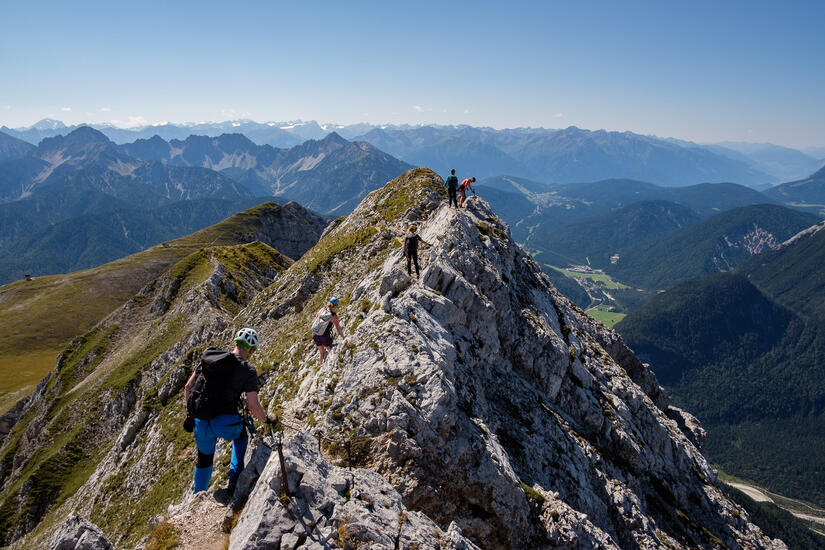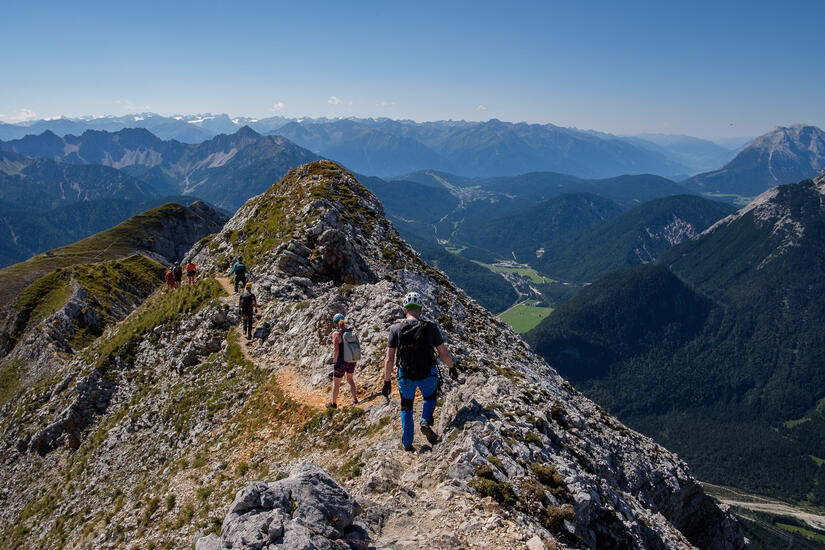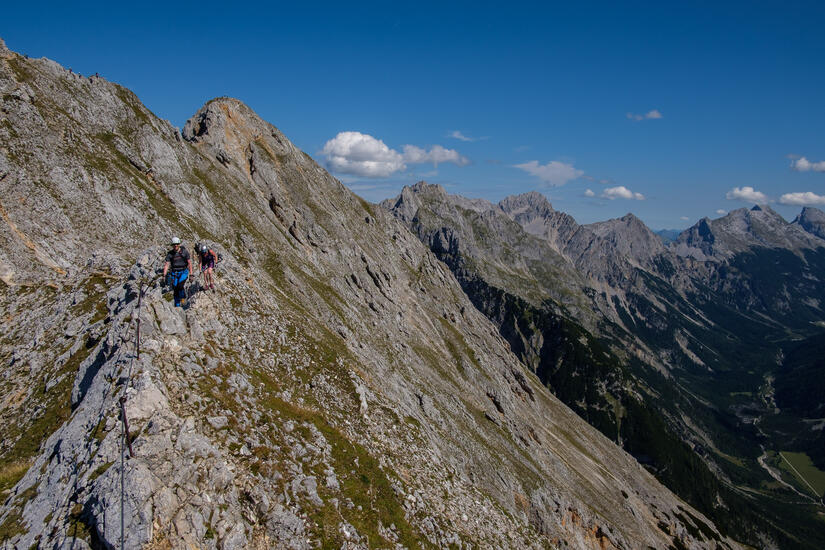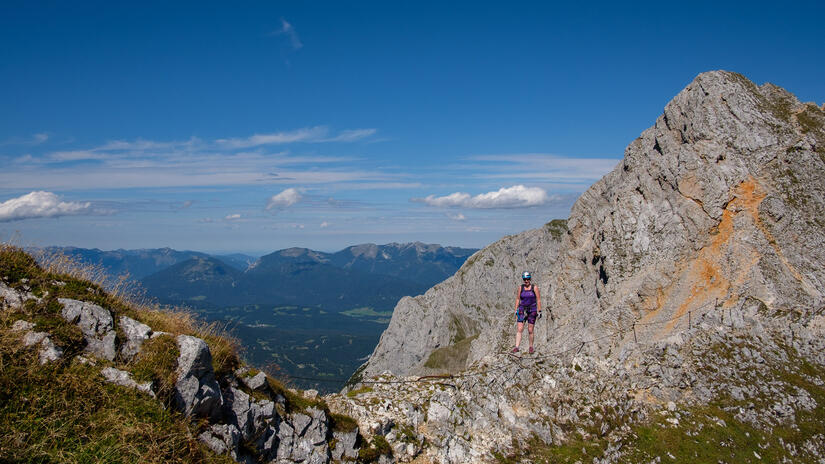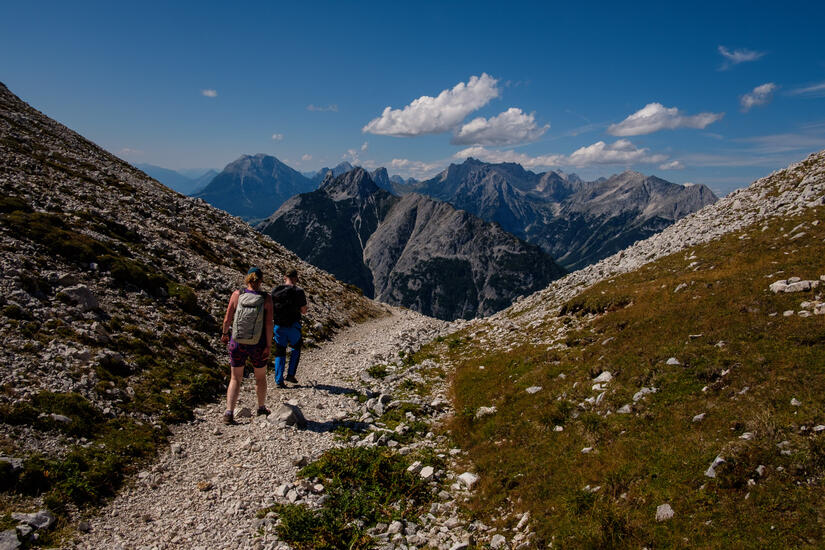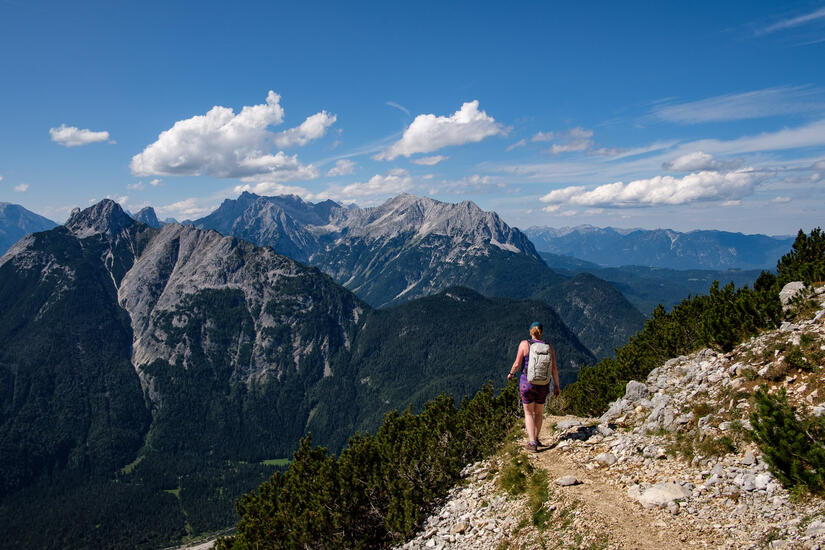 Total distance:
12.15 km
Max elevation:
2360 m
Min elevation:
960 m
Total climbing:
380 m
Total descent:
-1677 m
Download file:
Mittenwalder_Ho_henweg_Klettersteig.gpx