Despite it looking very unlikely earlier in the week, on Saturday George and I headed down to Sankt Ulrich am Pillersee in Austria to climb the north west ridge of the Seehorn (Nordwestgrat/Astenriedlgrat).
I started my day with a very early train journey from Munich to Kufstein. It was a beautiful morning with a brilliant sunrise, just a shame the only chance I had to photograph it was at a train station!
After meeting George in Kufstein a short drive took us to the start of the route, which looked a long way above us! During the first 3.2km we ascended over 1000m, thankfully most of the ascent was in the woods so we were out of the morning sun. When we emerged from the woods we were treated to brilliant views over the Austrian mountains, there is certainly a lot to do here!
The traverse around to the start of the route was fairly awkward and poorly marked, but with only a few wrong turns we were soon at the start of the climb. Unfortunately at this point the cloud rolled in and we lost our views, which as a shame as the climb would have been even better with the stunning views.
Despite the lack of views we had an excellent time, the climbing was fairly sustained but never difficult as the hardest pitch was only f4, the rock was excellent and there was no sign of polish.
It was great to be back on a rock route in the mountains, and on my first route since moving to Munich. I am now looking forward to exploring the plentiful supply of other multi pitch rock routes in the area in the coming years.
We made good time climbing due to a combination of deciding to run pitches together and accidentally missing the belay! All too soon we were at the top of the route, and after a quick lunch we made a hasty descent to get back down before the rain.
After a fairly sweaty walk up in the morning and a humid descent I decided to brave the cold stream and have a quick swim to freshen up before the journey back home. About 10mins after we left in the car the forecast rain arrived, so we definitely timed it well.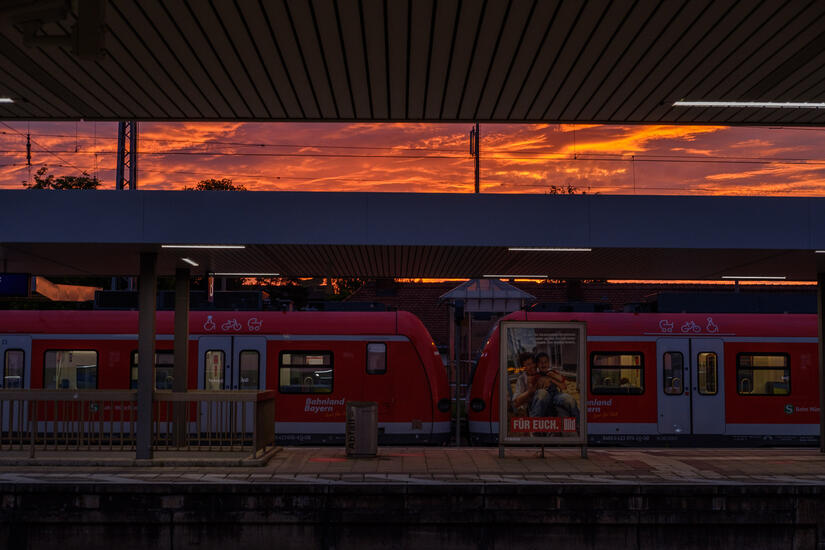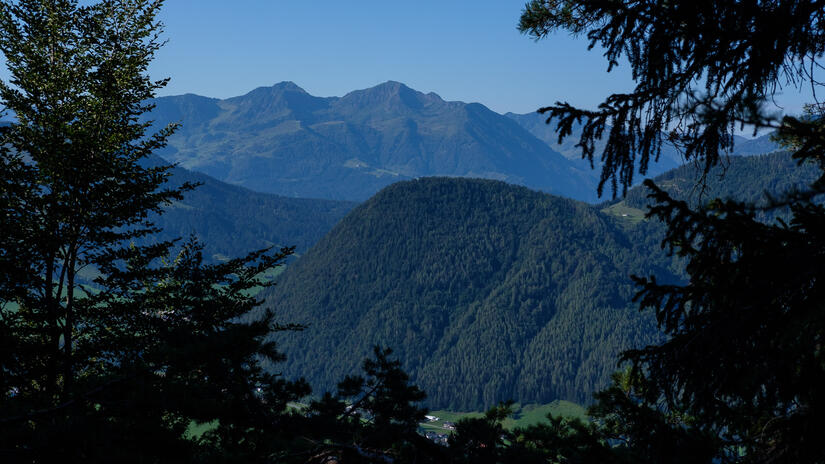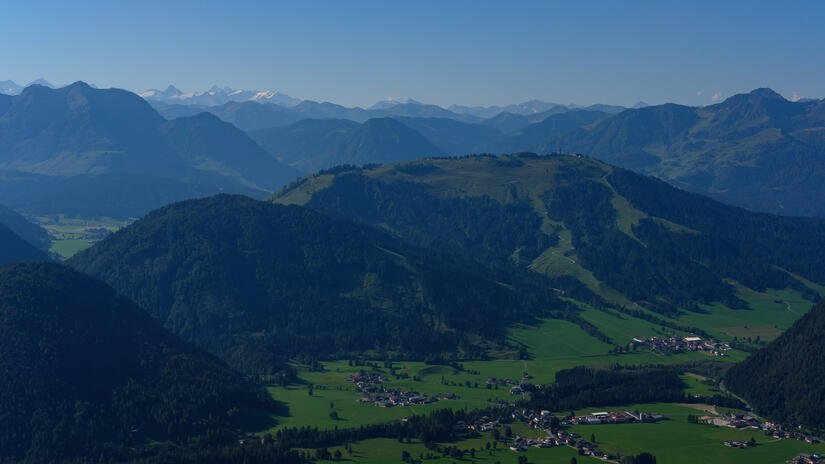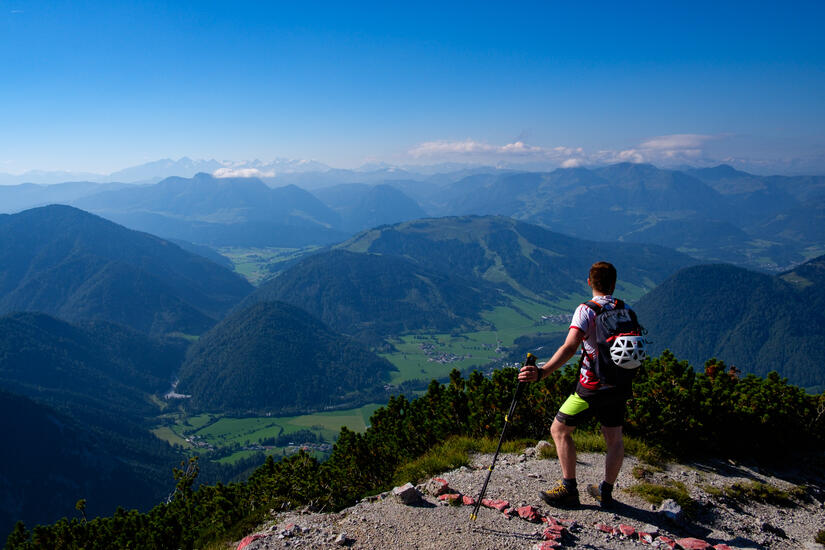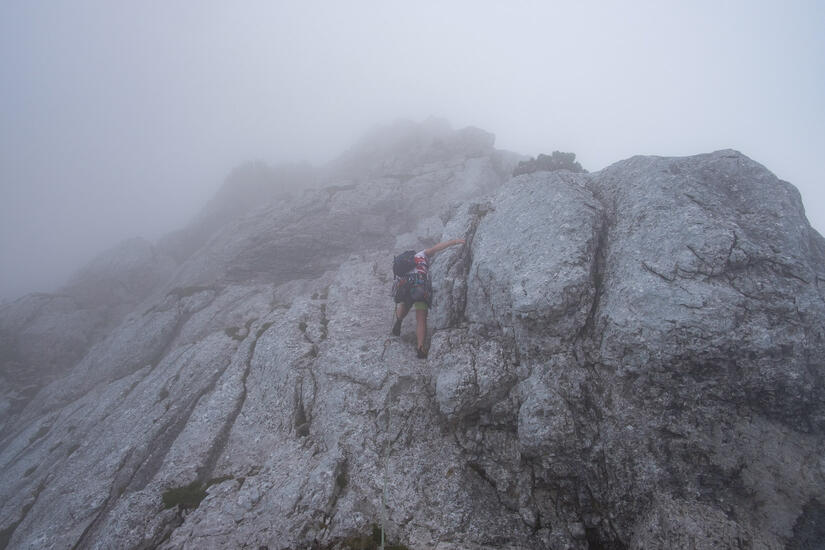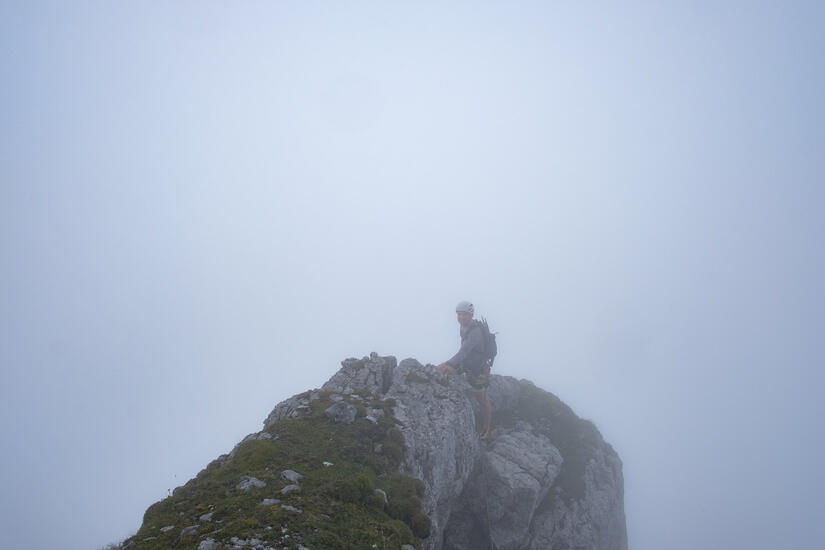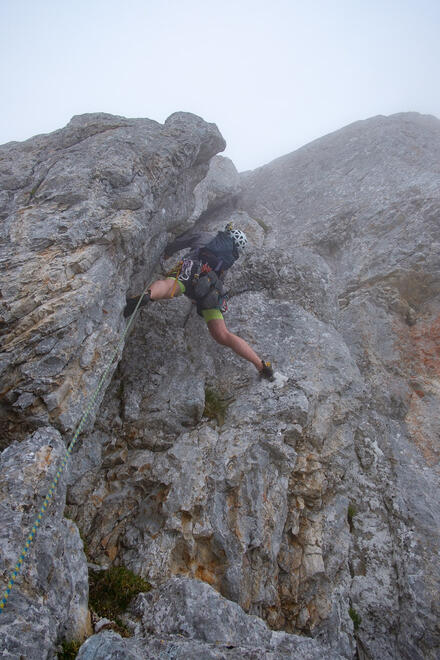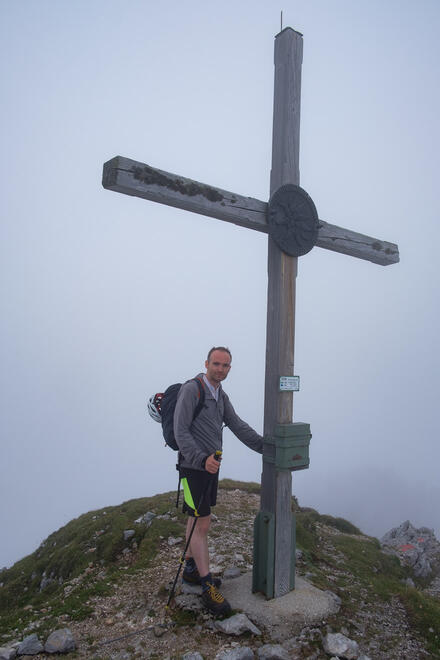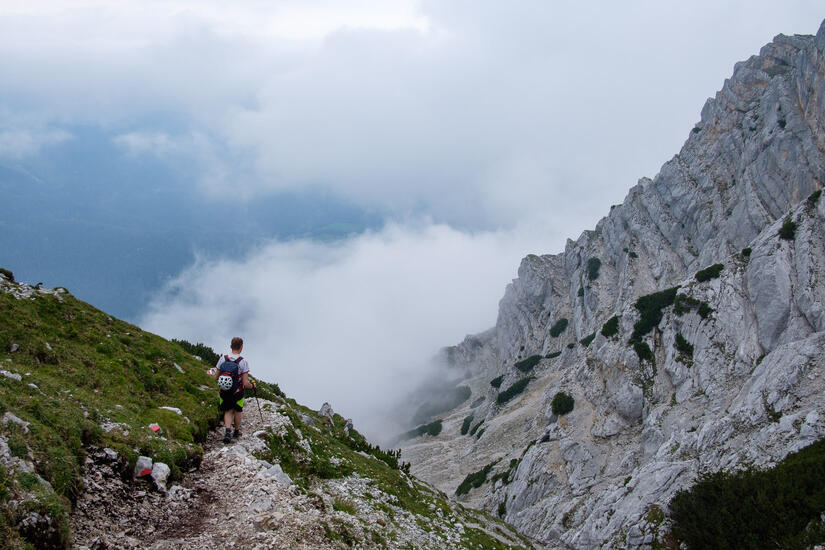 Total distance:
6.51 km
Max elevation:
2153 m
Min elevation:
841 m
Total climbing:
1345 m
Total descent:
-1296 m
Download file:
Seehorn.gpx