Our initial plan had been to do the Ben Lui circuit consisting of four Munros which required the use of bikes to significantly shorten the day. Unfortunately the hard frost overnight disagreed with bikes and left us with dropper posts which were initially frozen down, and then dropper posts which wouldn't stay up!
By this point we had left it to late to do the circuit on foot, so we decided to drive around to Inverlochlairg to climb Beinn Tulaichean and Cruach Ardrain.
The start of the walk was in a very deep valley which hardly got any sun, so everything as frozen solid and was even colder than the car park we left an hour before. However the ascent up to Beinn Tulaichean was brutal, as it had no path and climbed steeply straight out of the valley.
The ascent soon warmed us up, and thankfully the views were stunning and more than made up for the very tiring ascent. While it was a sunny day, when we finished the initial ascent we got hit by yet more brutal winds which made for another cold day on the hills.
We didn't need to lose that much height to get to Cruach Ardrain so made good time to the summit, where we enjoyed excellent views. As the day was getting on we again quickly descended.
We were expecting a path less descent based on the path less ascent, however we were surprised to find a vague path which took us down to the estate track in the valley which was a long way down. After 4km down the estate track we were soon back at the van, in the daylight.
While enjoying some tea and ginger cake we developed a plan for the next day, thankfully this involved being near the Kingshouse again so it meant that we got another warm shower and some more pub food!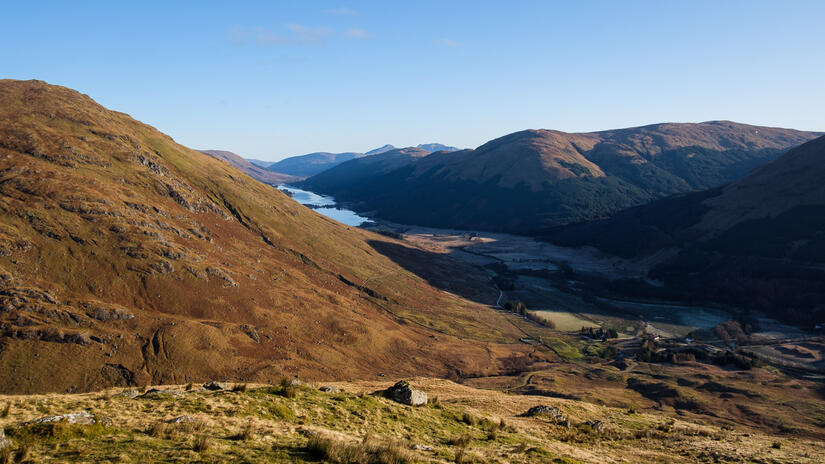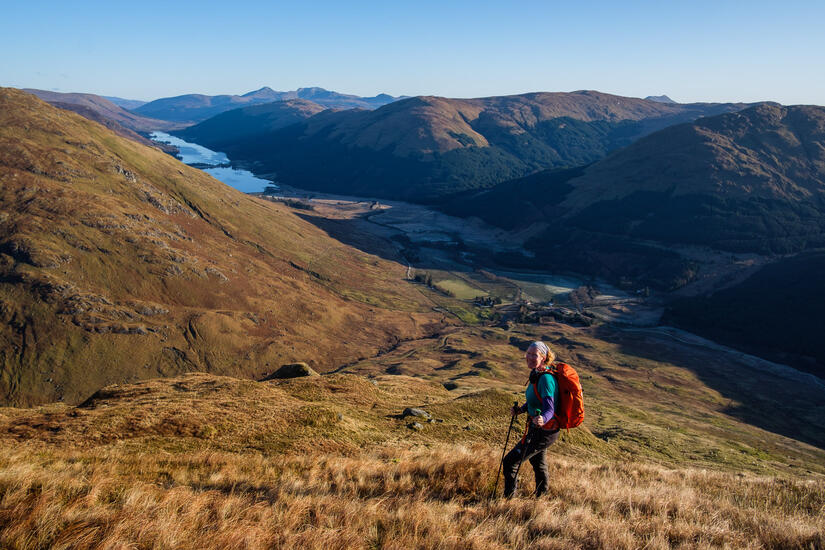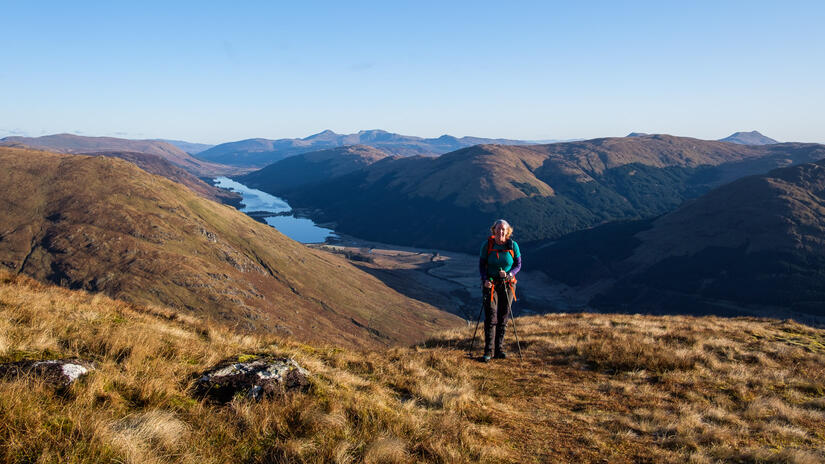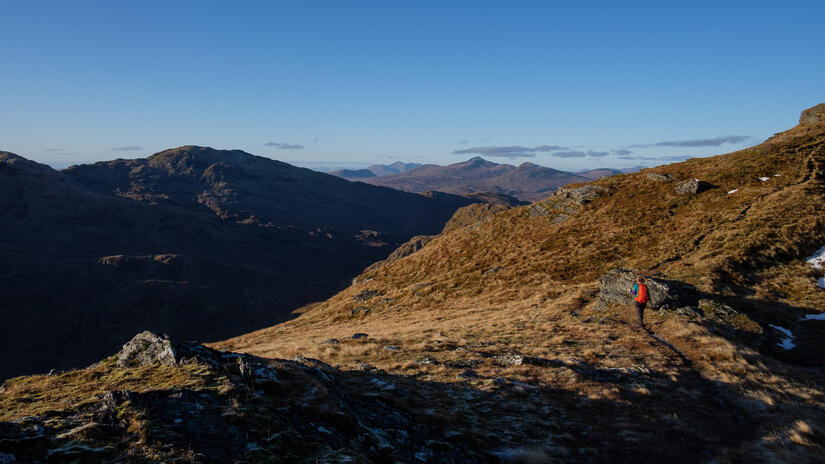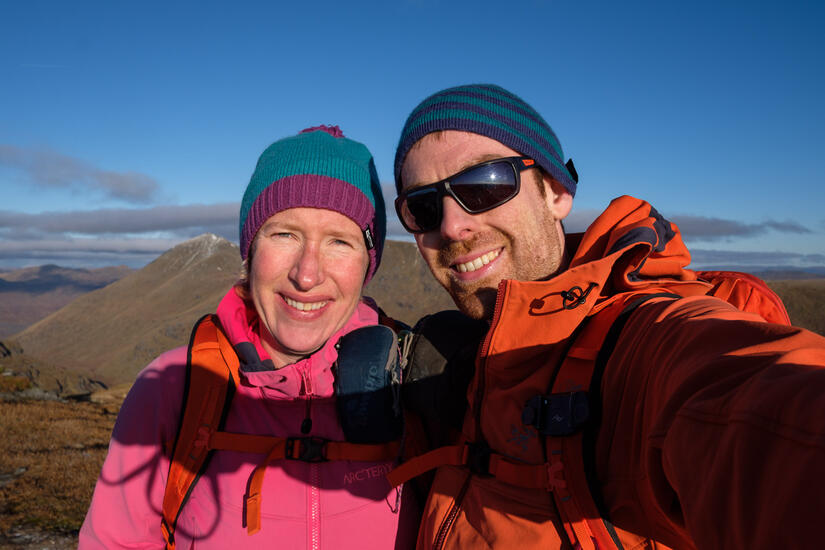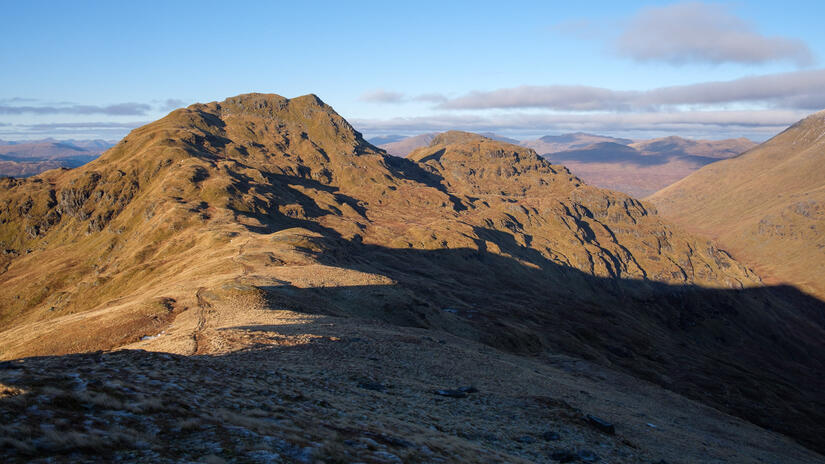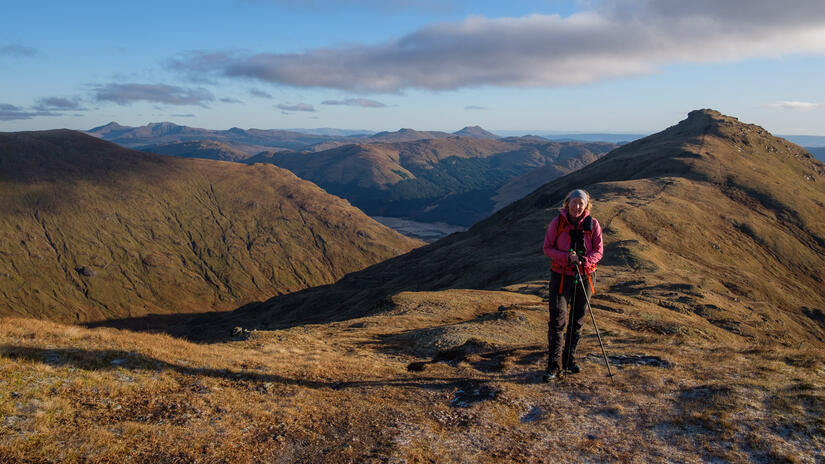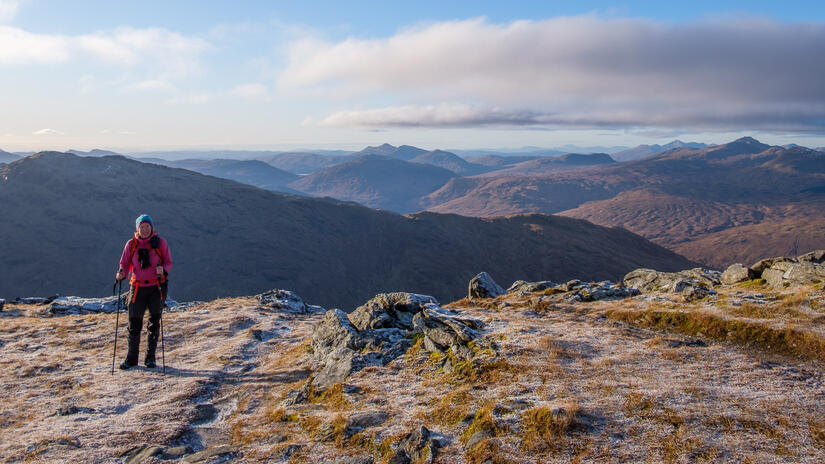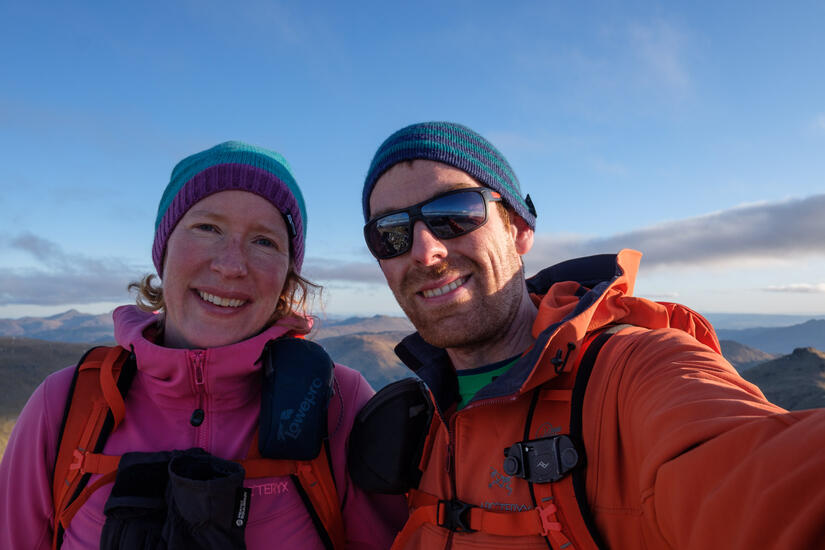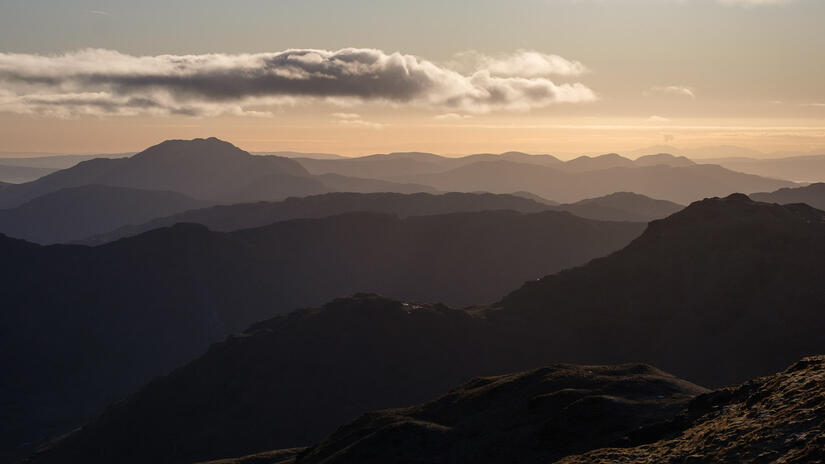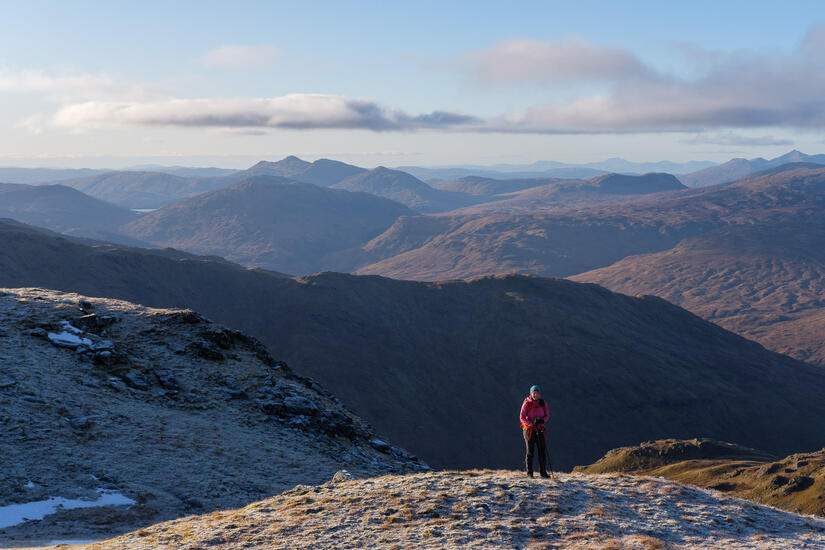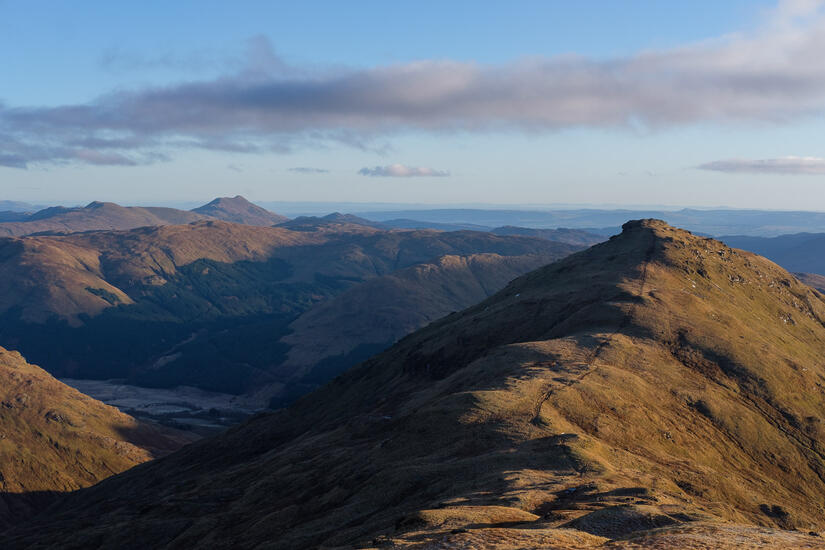 Total distance:
12.62 km
Max elevation:
1069 m
Min elevation:
92 m
Total climbing:
1086 m
Total descent:
-1115 m
Download file:
Beinn_Tulaichean_Cruach_Ardrain.gpx