The Wildspitze was the main objective from our trip to the Sölden in Austria. I had intended to climb some other peaks first to acclimatise, however the weather had other ideas!
We set off from a village high above Sölden called Vent. The day started with two chairlifts which gained us a considerable amount of height. We had elected to walk to the hut via another peak, the Wildes Mannle, this was a fairly short outing as lift station to hut only took us two hours. However it did get us a bit more mileage in our legs, and gave us a good view of the glacier that we would be crossing the next morning.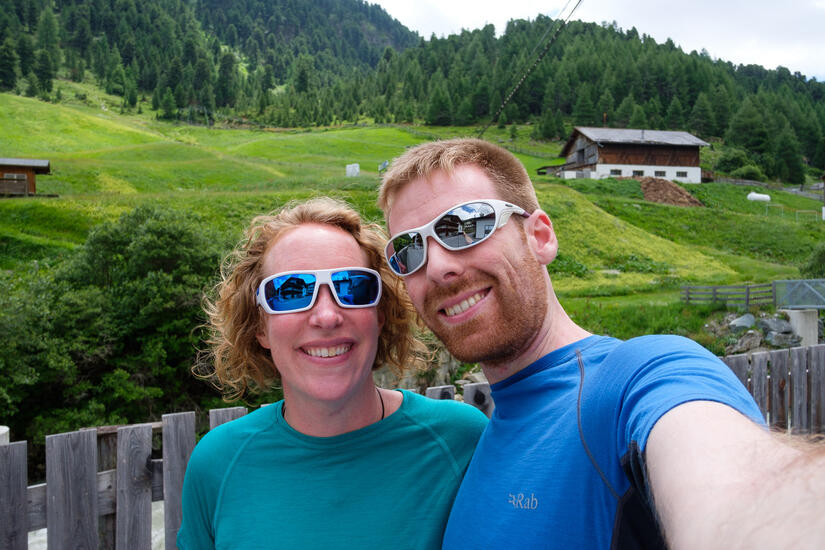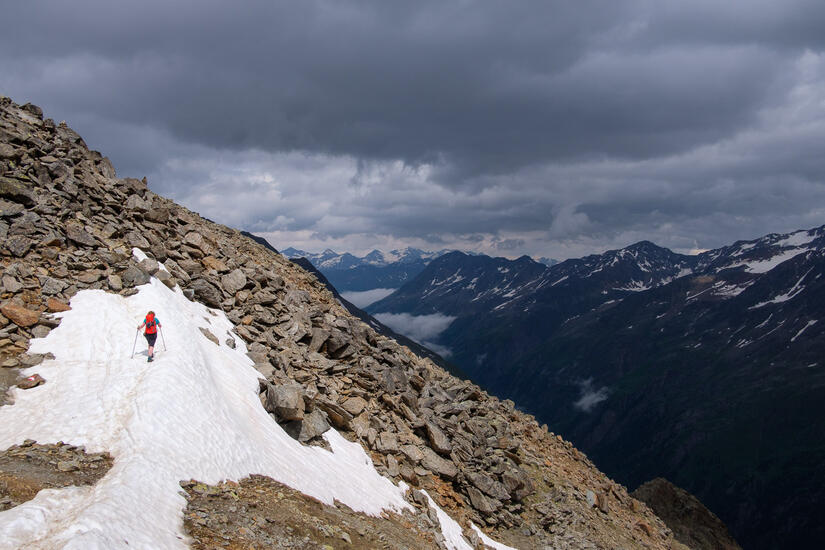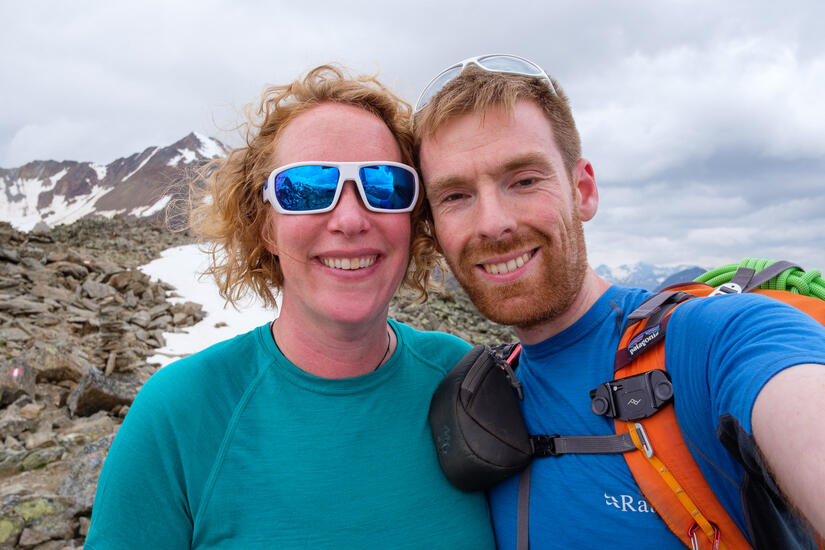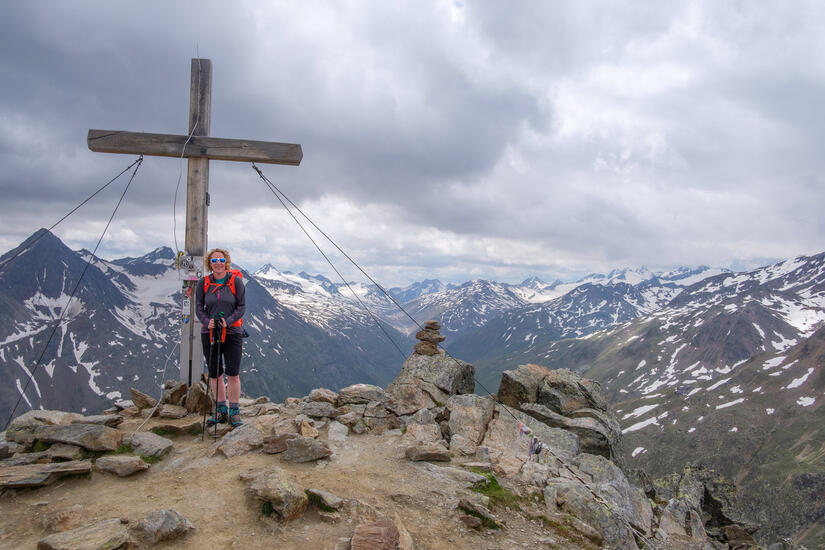 After a lovely evening at the hut with fantastic evening light, good company and good beer we had an early night in the luxury of a 2 bed room. The next morning we woke up to dense fog which meant that we thought we were going to have to change our route to the normal route instead of the Rofenkarferner route. Thankfully after breakfast the cloud broke, so we were able to stick with our original plan.
After a short walk with the beautiful morning light on the hills behind us we were soon at the Rofenkarferner glacier, and we soon realised that we were the only party who had set off on this route which was nice. The walk up the glacier was fairly straightforward, with only one small section of crevasse dodging before the final traverse across to the rocky rib which took us up to the base of the east ridge.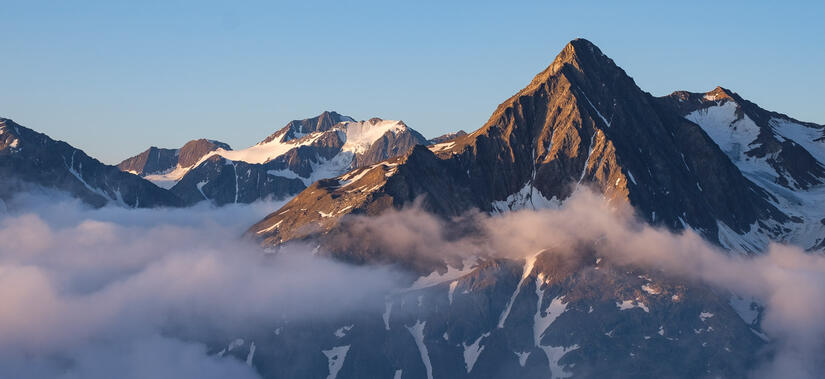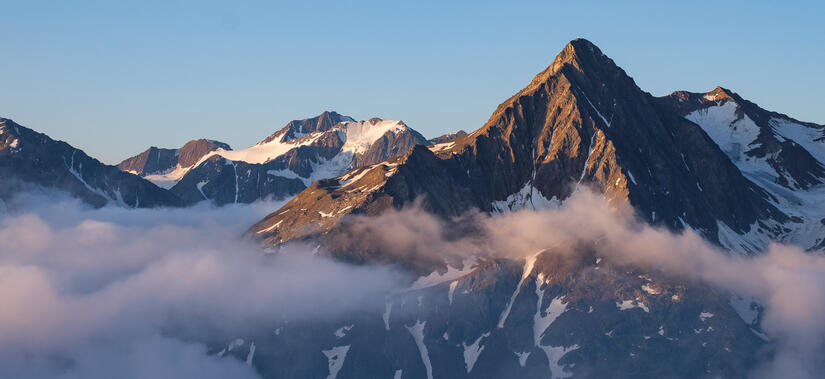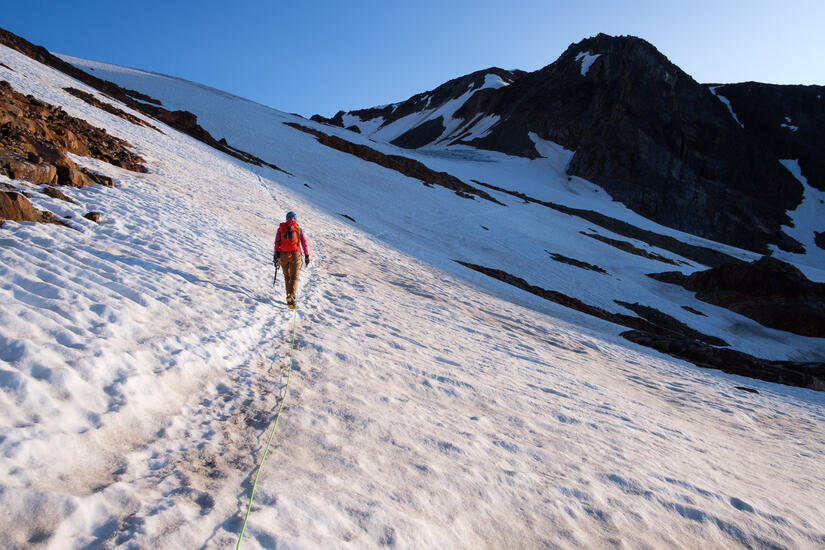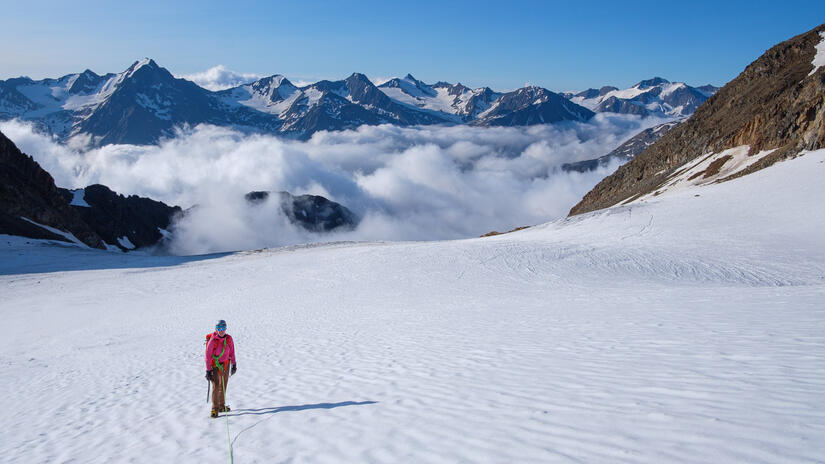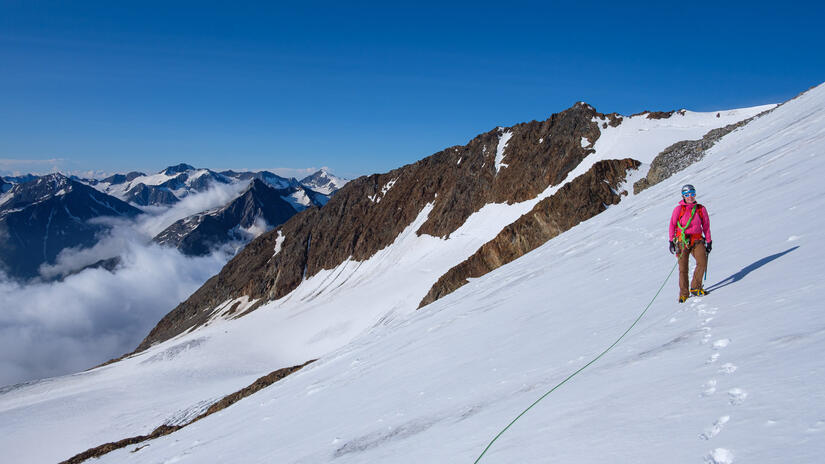 A short descent took us below the impressive north face, and across to the north west ridge. The ascent onto the ridge was fairly steep, and with some solid neve towards the top. The final section up the ridge was in a brilliant position and we soon topped out on the quieter north summit.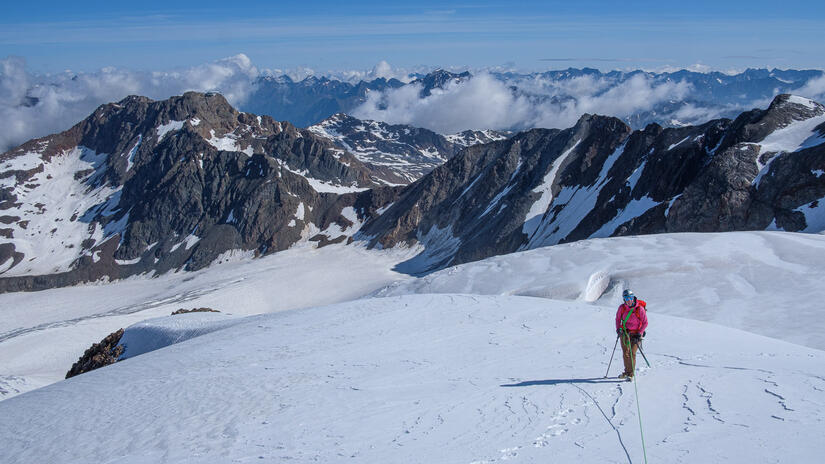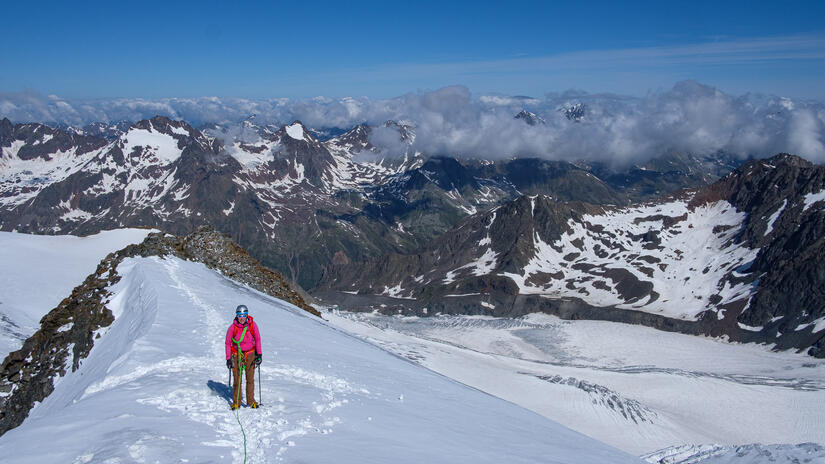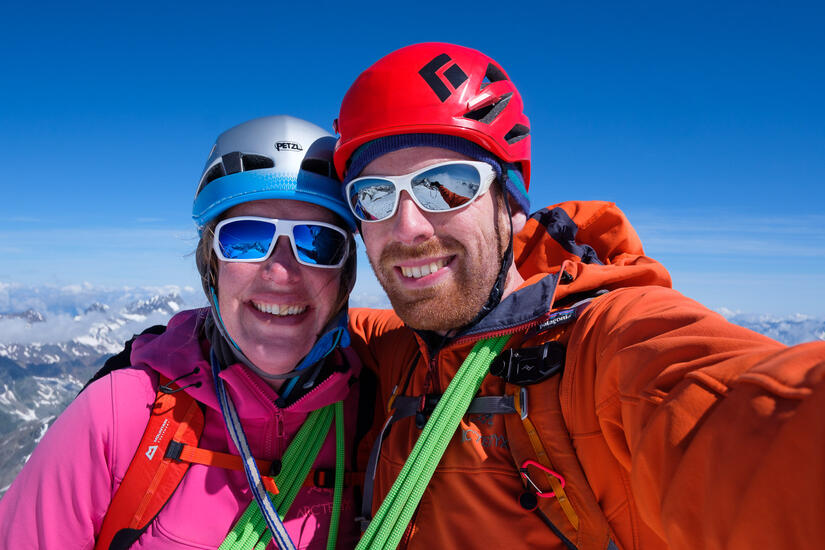 After a quick traverse we were soon at the south summit, where we enjoyed the view before descending back down the normal route. We were very confused by the number of parties still ascending the glacier below as we descended, and even more confused by the lack of axes or crampons on a wet glacier!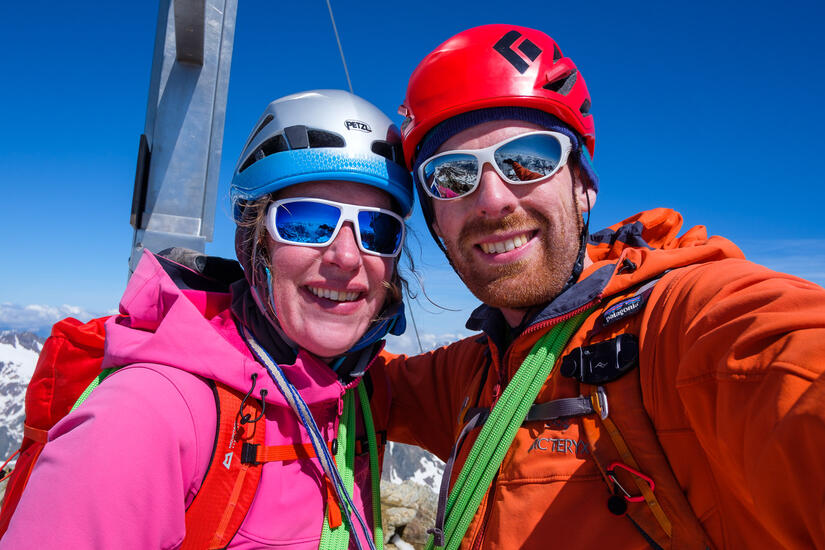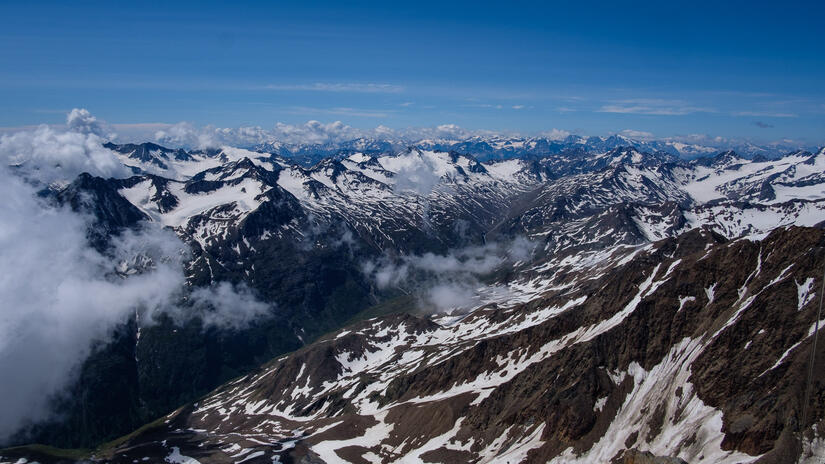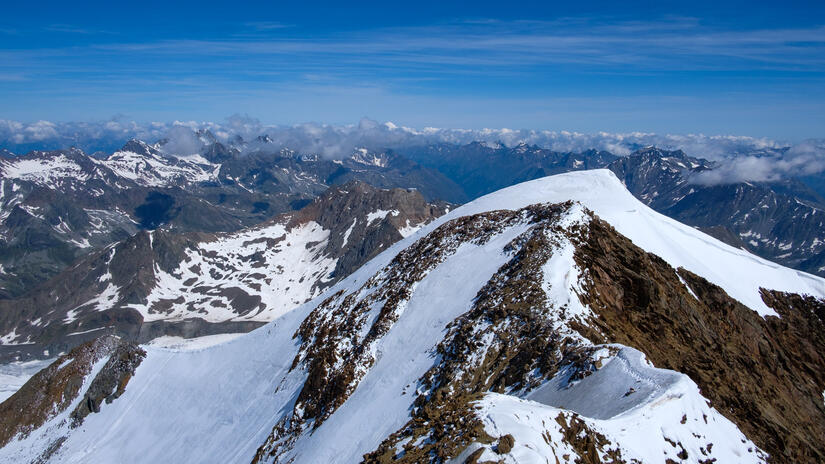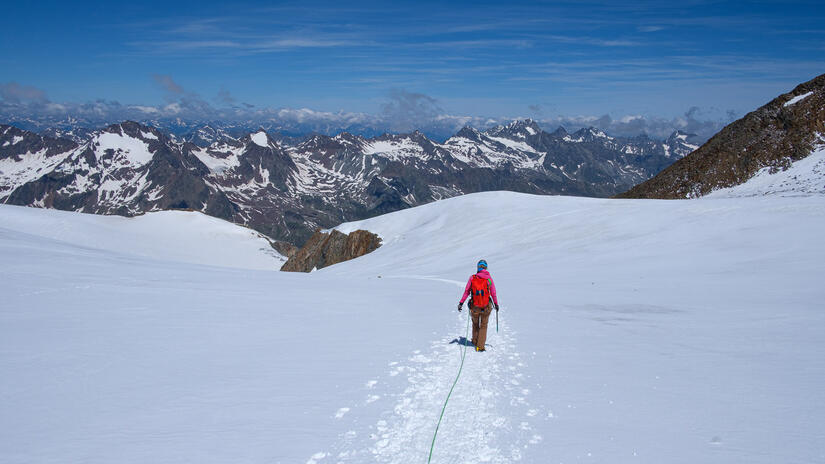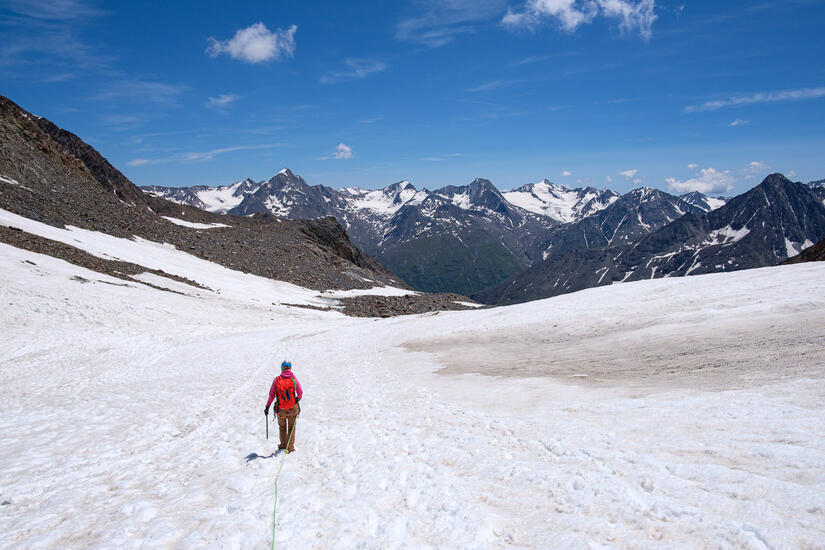 The snow line is unusually low for the time of year, which meant the descent took us longer than we were hoping as we were still crossing snow patches until 5mins before the hut!
After a celebratory drink at the hut, we made the short descent back to the chairlift which took us back down to Vent.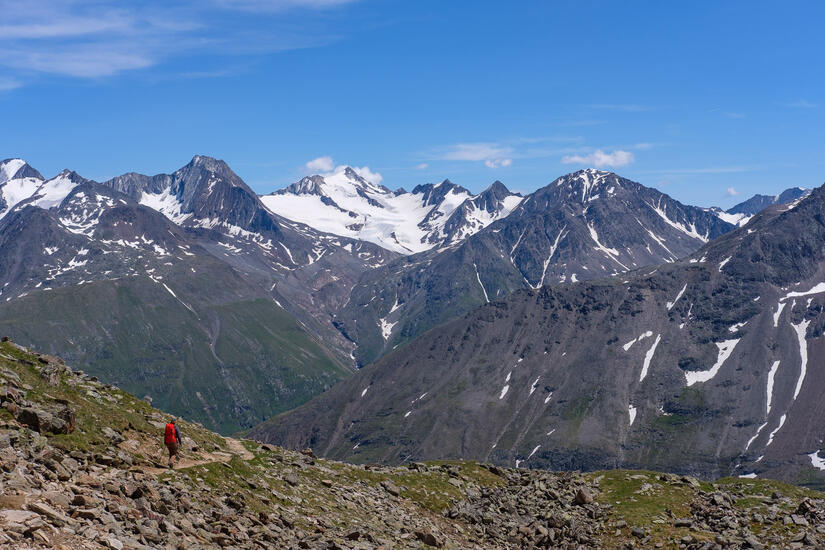 Our Route
Total distance:
12.31 km
Max elevation:
3762 m
Min elevation:
2262 m
Total climbing:
1129 m
Total descent:
-1685 m
Download file:
Move_2019_07_10_05_36_39_Trekking.gpx