Despite the week of warm weather ruining the quality of a lot of the snow, careful route selection was still required due to deep instabilities in the snowpack on certain aspects. This lead me to select Juifen as neither the route and the slopes above the route were overly steep. The weather as we set off from the car park was less ideal than I was hoping for, as it was snowing for most of the ascent with low cloud shrouding the mountains.
Despite the warm weather we were still able to skin from the car park, all the way to 100m below the summit. The start of the route up the Vorstraße was easy and we were soon at the split between Juifen and Hochplatte. At this point most people carried on to the closer Hochplatte, but there were some other parties making the treck over towards Juifen. As we emerged from the forrest the views into the valley were lovely and we could certainly see signs of the instabilities on certain aspects due to the amount of avalanche debris.
As we were ascending the weather was starting to look like it was improving and as we climbed we started to get a view, and eventually were able to see the Gipfelkreuz. Unsurprisingly the last 100m ridge up to the summit was fairly scoured and we had to walk up to the summit, which wasn't too bad despite the ski boots! It was a shame that there was more cloud than I was hoping for at the summit as I think the view should have been fantastic.
The ski down was surprisingly pleasant with a mix of ice at the top and soft snow on the descent, but importantly with no crust! And we even managed to only put skins back on once! All too soon we were back at the junction with Hochplatte and just had the last bit of descent back down to the Vorstraße. The last 30m descent back down the car park was horrible, with heavy snow and a horrible crust, it meant that we could barely ski!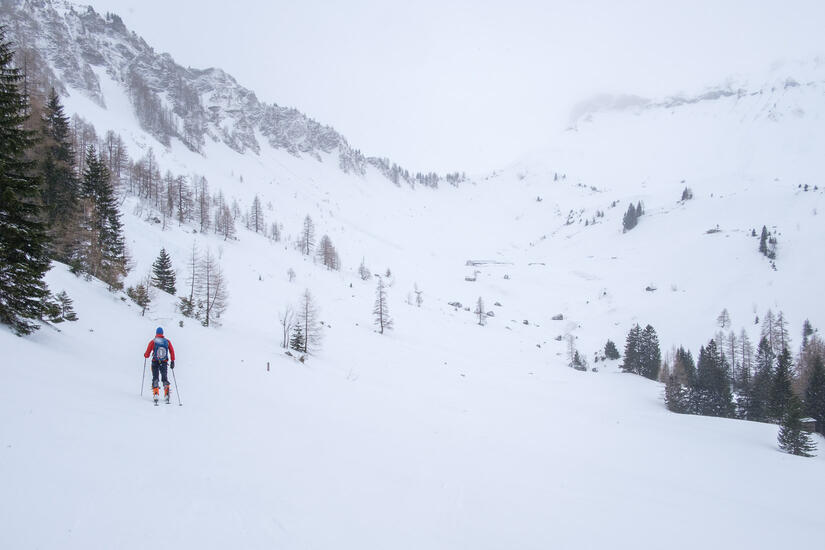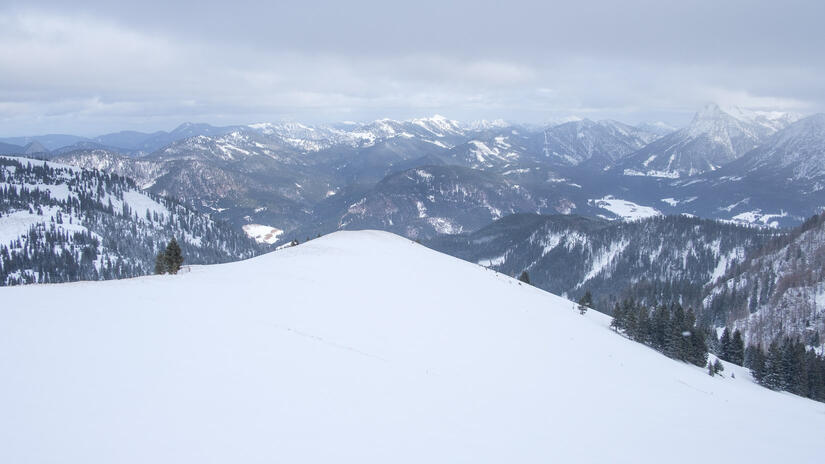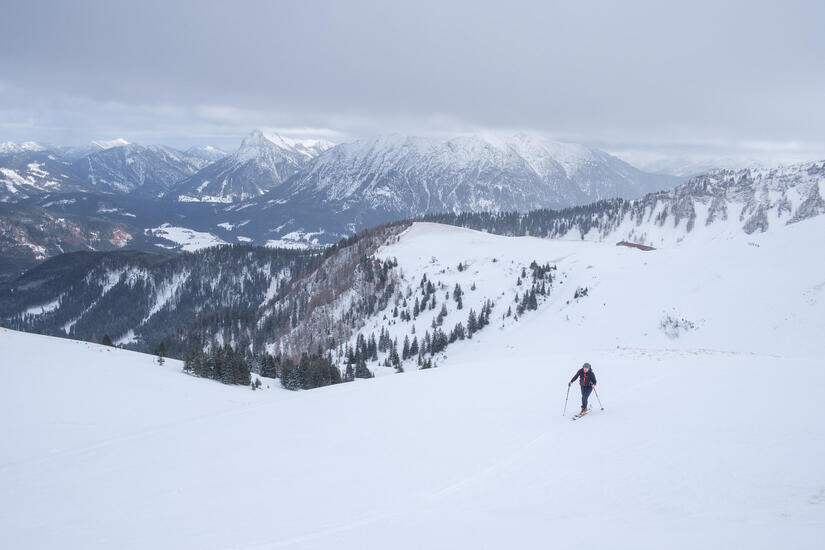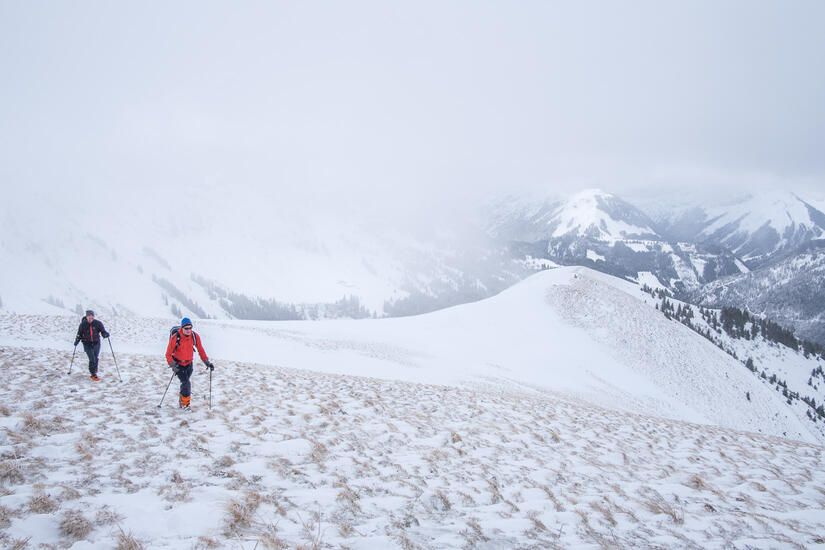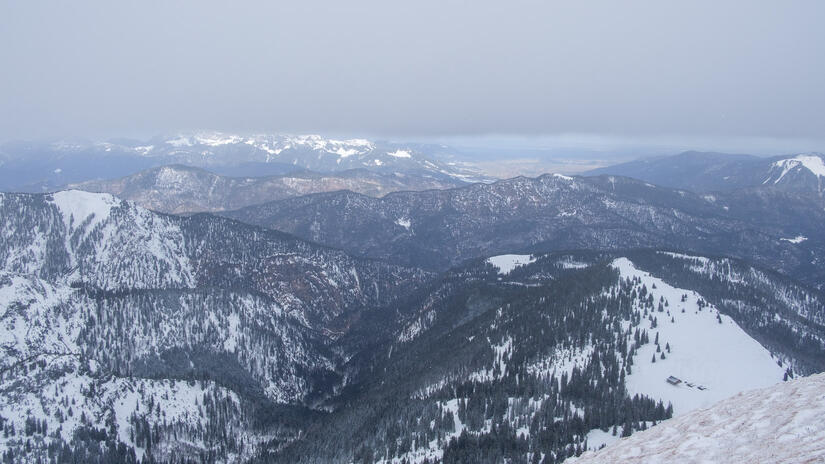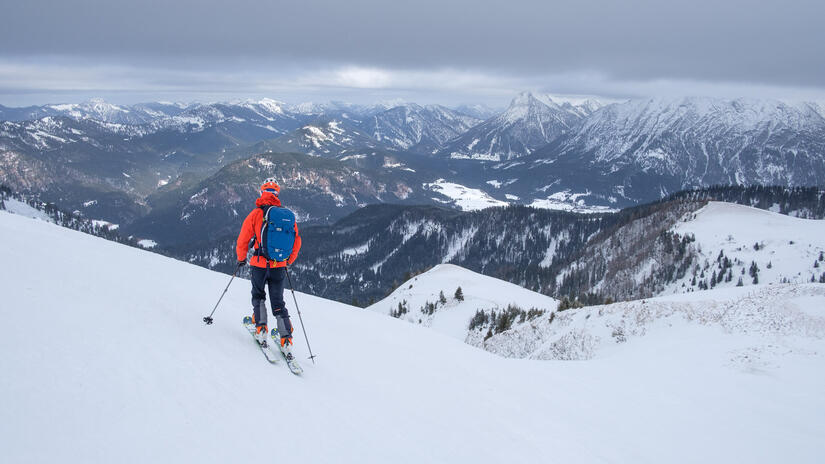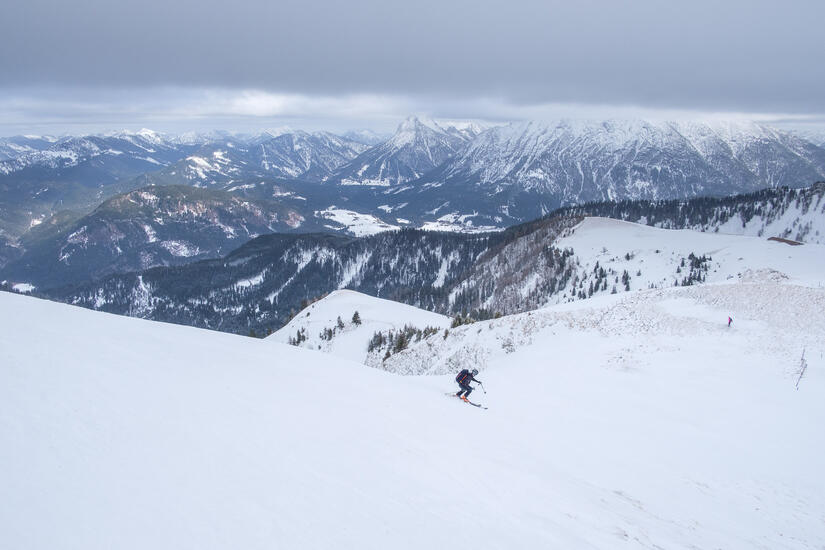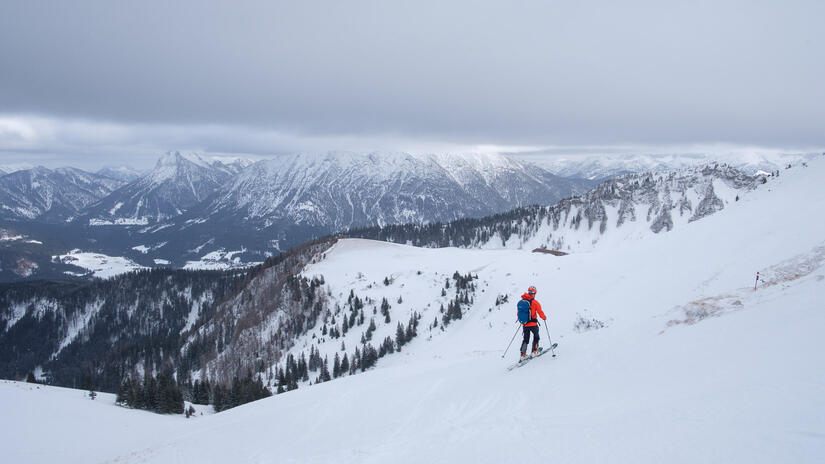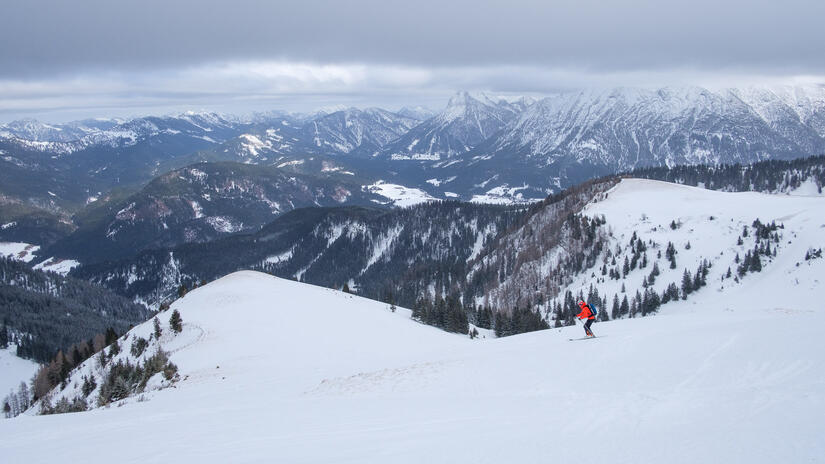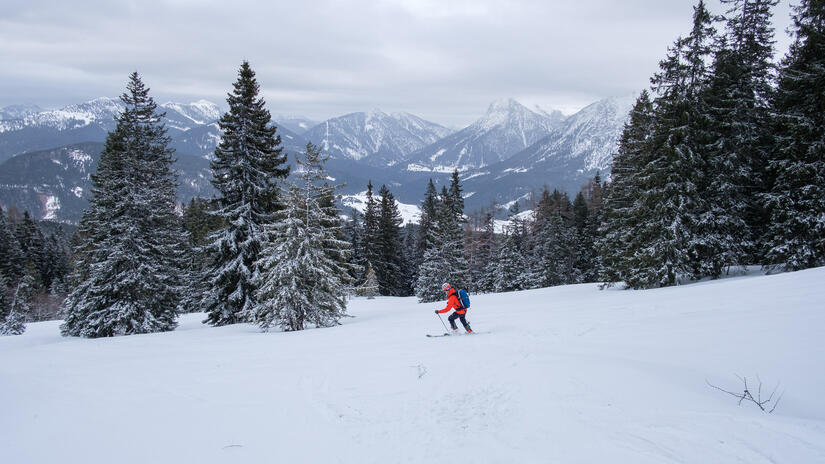 Total distance:
16.6 km
Max elevation:
1987 m
Min elevation:
880 m
Total climbing:
1154 m
Total descent:
-1170 m
Download file:
Juifen_reduced.gpx