I was expecting November here to an awkward in between season, however (apparently unusually) so far this year it has continued to be a lovely month for getting out and enjoying the mountains, which has made the "lockdown light" here in Germany significantly better.
On Saturday Rob, Helen and I decided to head for the obvious ridgeline of the Kramerspitz which is directly above Garmish and which overlooks the Zugspitze. As there was a viewpoint marked on the map at the north end of the ridge at the Königsstand we decided to take the direct approach (although due to a closed path the start was less direct than expected). While this approach was steep, it was very enjoyable as it was quieter than the main approach, and had lovely views looking out over Garmish as the trees were less dense due to the steepness of the slopes.
Eventually we reached the Königsstand, and enjoyed some of our lunch and soaked up the views. As it turns out, the views were only going to improve as the day went on. We traversed below the Katzenkopf and joined the usual approach for the ridge, which was certainly busier. As we continued along the ridge the views just kept getting better and better, and we were soon near the main summit of the Kramerspitz (1985m).
The colours seemed very vibrant, with lots of vivid greens which was a bit unexpected. In the images with the bright greens I have not touched the saturation slider!
We decided to have lunch off towards a subsidiary peak just before the Kramerspitz as it looked significantly quieter, and it was an excellent decision. It meant we were able to enjoy a quiet lunch, in the warmth of the sun with a fantastic view.
After lunch we headed up to the Kramerspitz, which was reasonably busy so we didn't stick around and made a quick descent to the Stepberg-Alm. It was a shame the restaurant wasn't open as a beer would have been very welcome (or indeed any water due to some poor judgement on my part…).
The decent through the woods was not the most enjoyable part of the day, but it was fairly straightforward, it just went on but 1400m is a long way to descend. We were soon back at the cars in plenty of time before sunset, having enjoyed a brilliant day, which I am sure I will do again at some point.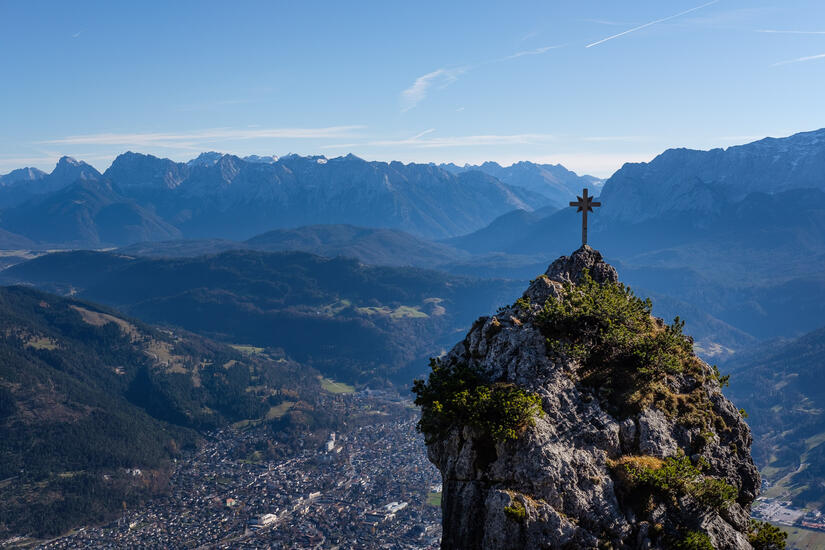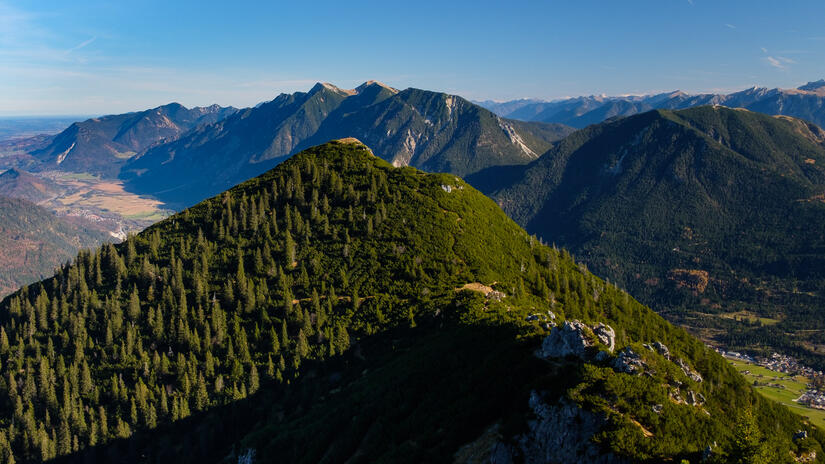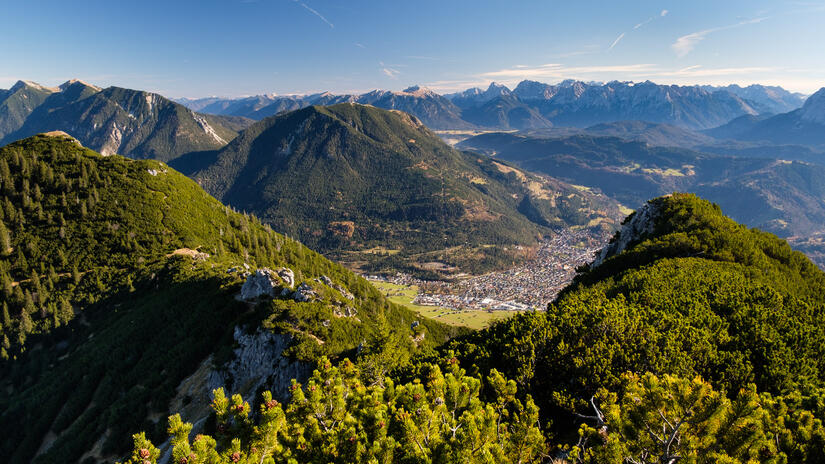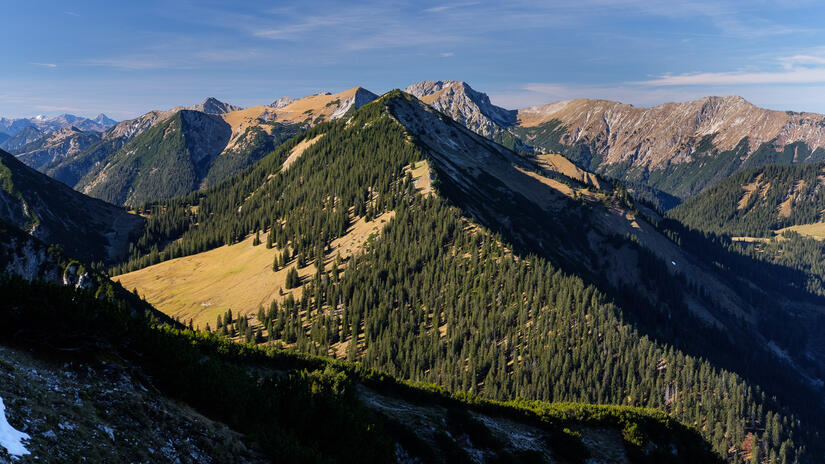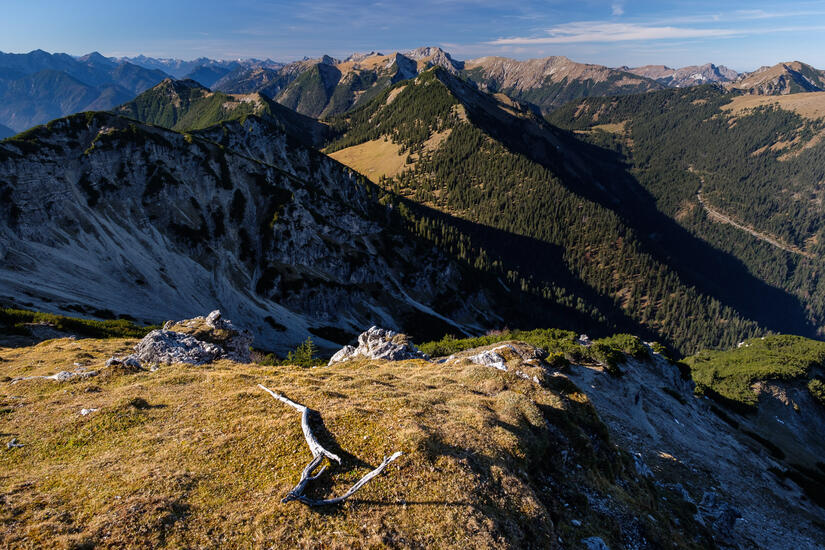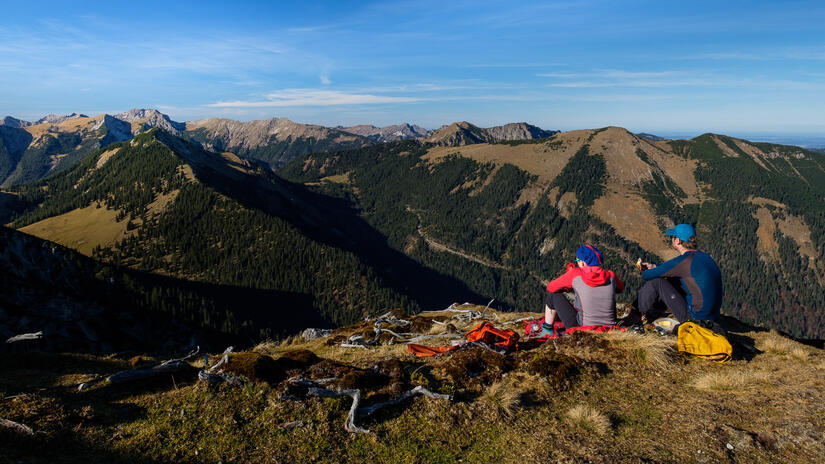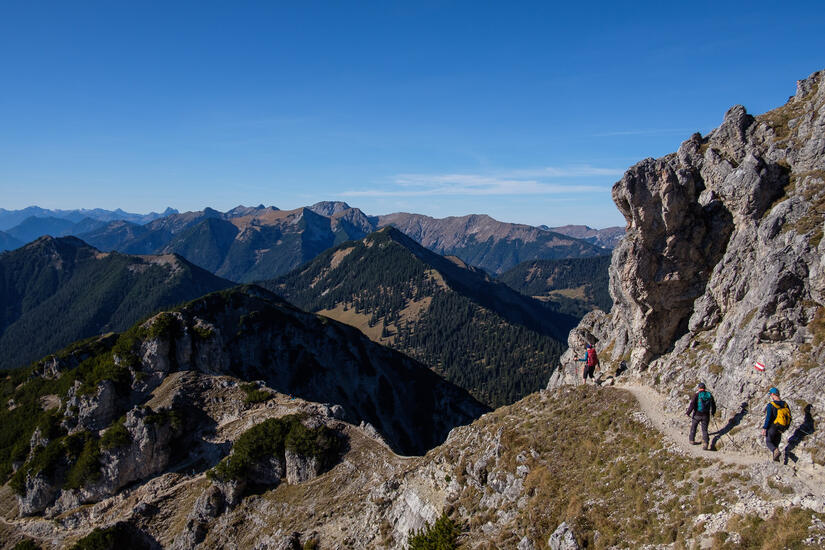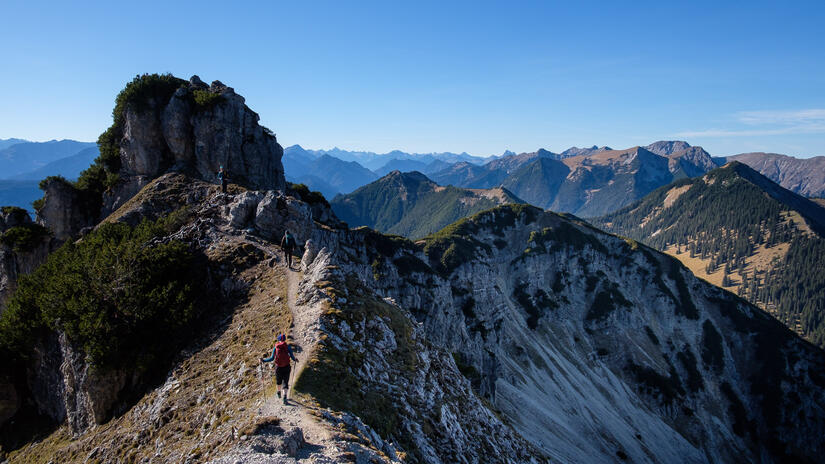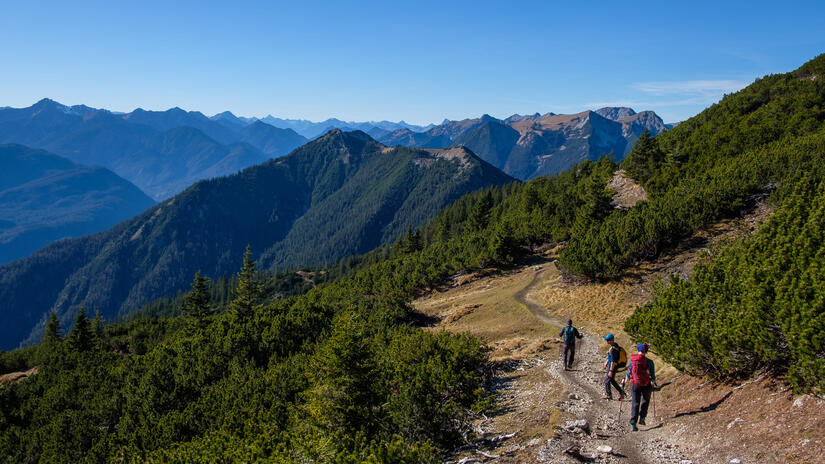 Total distance:
16.67 km
Max elevation:
1940 m
Min elevation:
761 m
Total climbing:
1478 m
Total descent:
-1484 m
Download file:
Kramerspitz.gpx