With an excellent multi day weather window we decided to head up to Rifugio Alpe di Tires which is situated at the top of the beautiful Val Duron. From this rifugio there are two classic via ferratas which are known for having stunning views, and they certainly did not disappoint.
We decided not to pay for the shuttle bus up to the start of Val Duron and made the walk up, this was steep right from the start and not a particularly pleasant way to start the day. Thankfully we were rewarded with a beautiful view up Val Duron towards the col which was hiding the rifugio. The walk along Val Duron was beautiful, and we made great time so before we knew it we were at top of Passo Duron. All that was then left was a final ascent up to the hut.
After arriving at the hut we discarded most of our kit and headed out for the short via ferrata. It is graded as VF2B, so we decided to leave our kit off and only put it on if we felt like we needed it. This made for a really enjoyable and quick ridge scramble, the ground was never difficult and there was only one step which made us think about gearing up.
The views from the ridge were really quite spectacular, and the route was just brilliant as it was either fun scrambling along the ridge, or excellent ridge walking which was sometimes very airy! All too soon we were at the final summit, where we enjoyed a snack before heading back down to the rifugio.
The descent was excellent with a good path, combined with not having to lose much height meant that we were back at the rifugio in good spirits in time for few beers before dinner.
We spent most of the evening chatting to some Germans who were very friendly, drinking local wine which was very enjoyable. But I am not sure we needed the second bottle!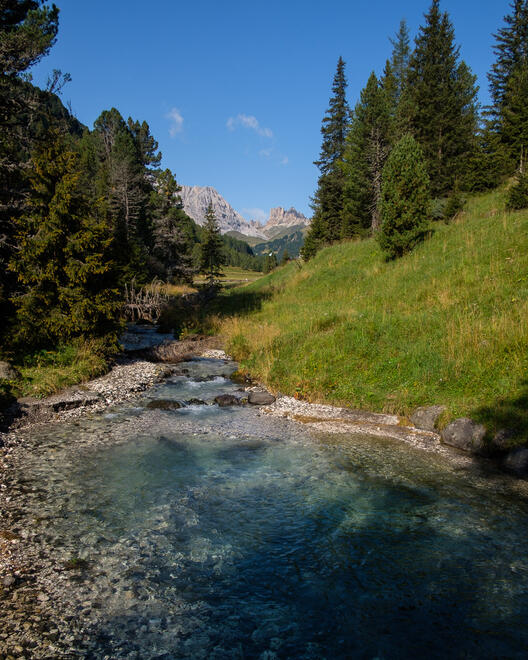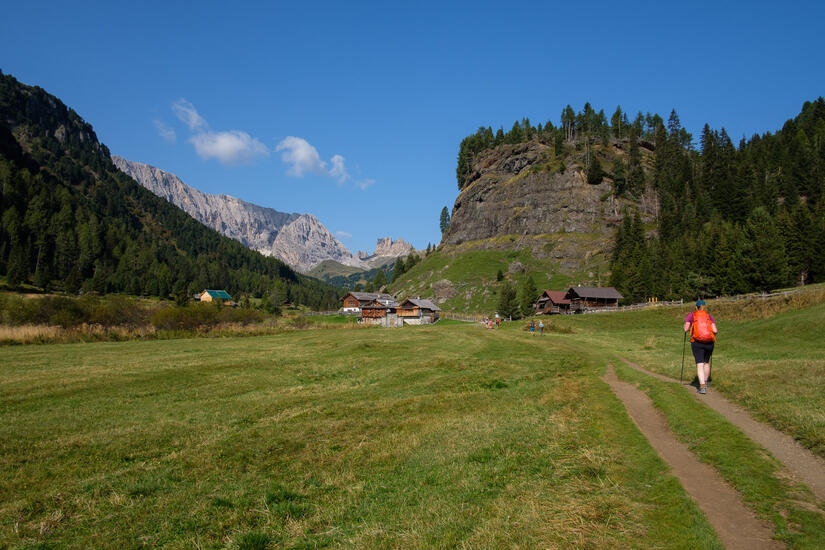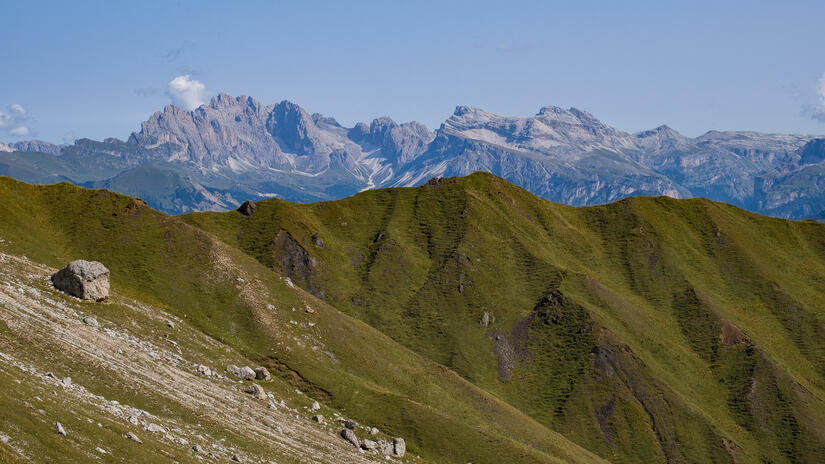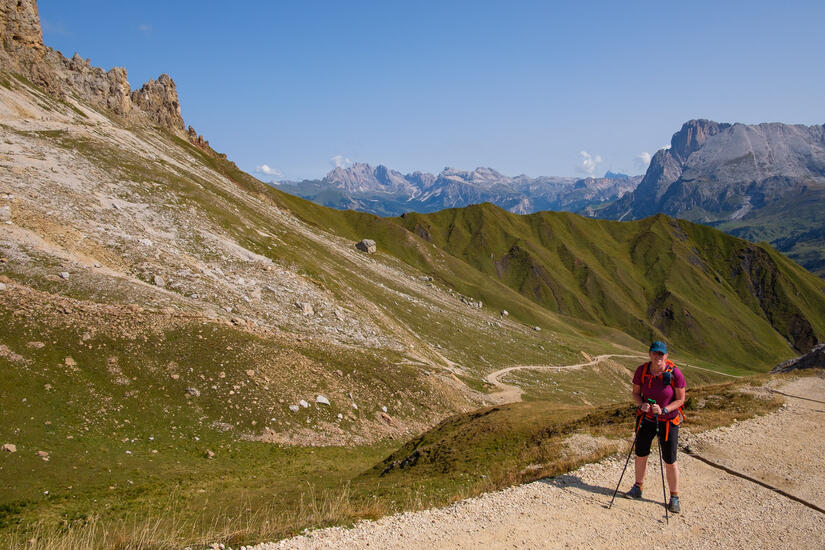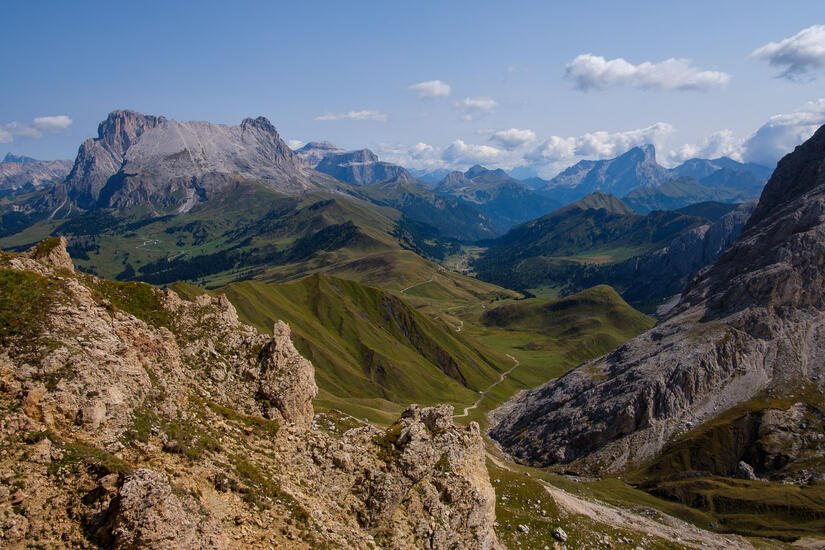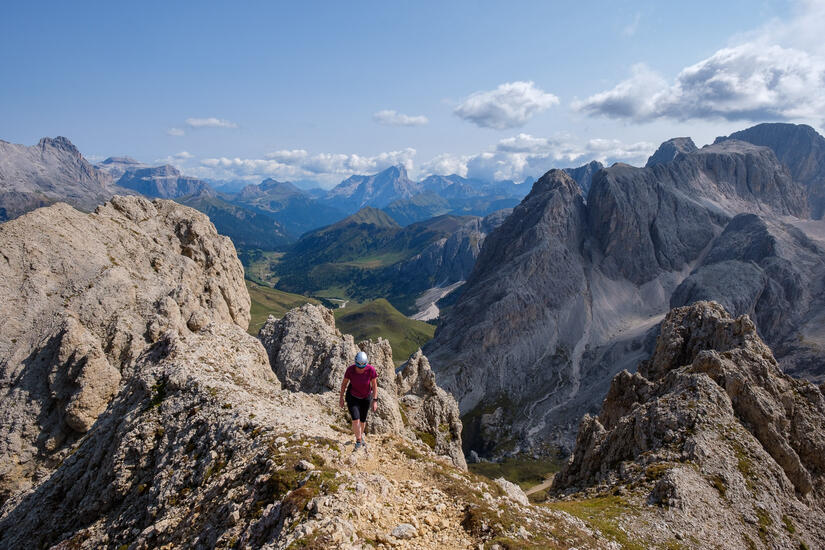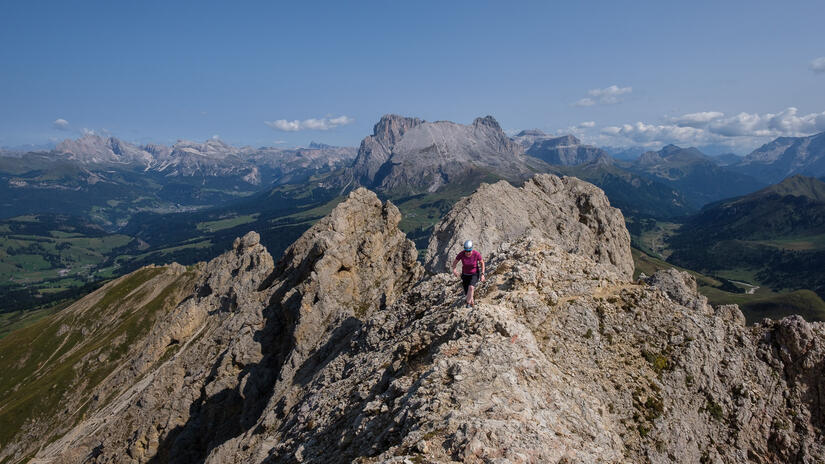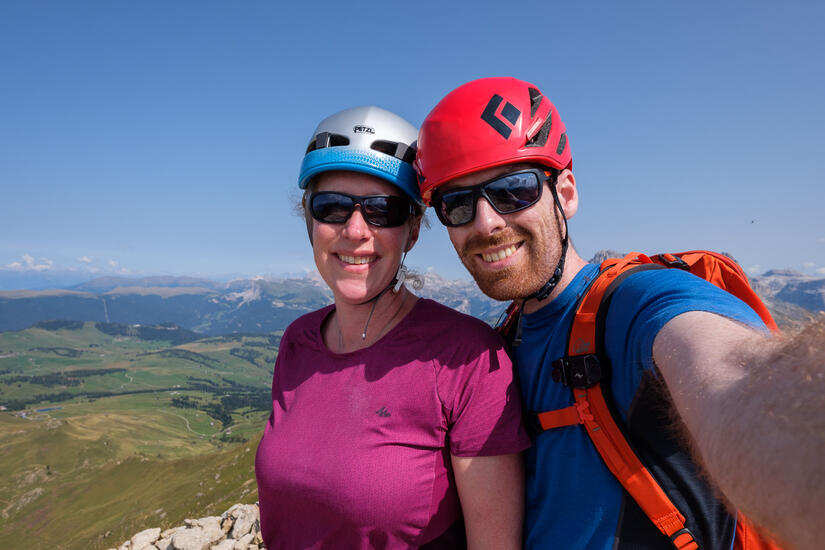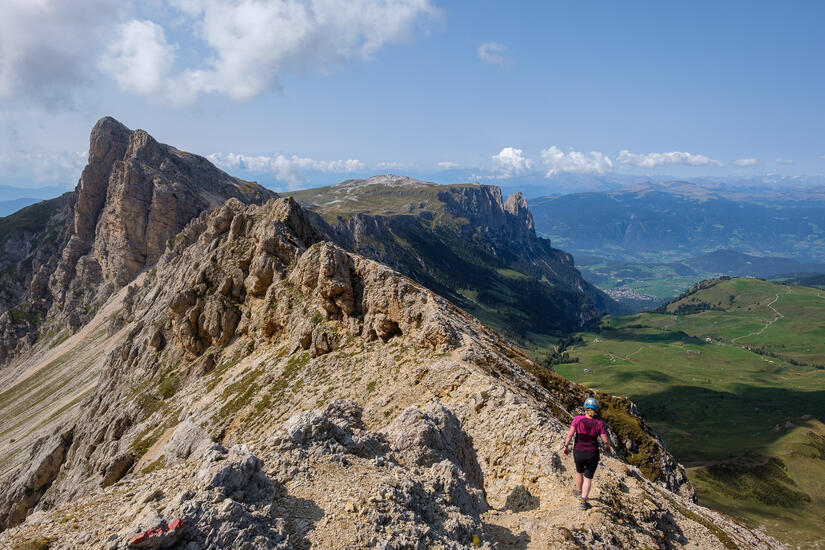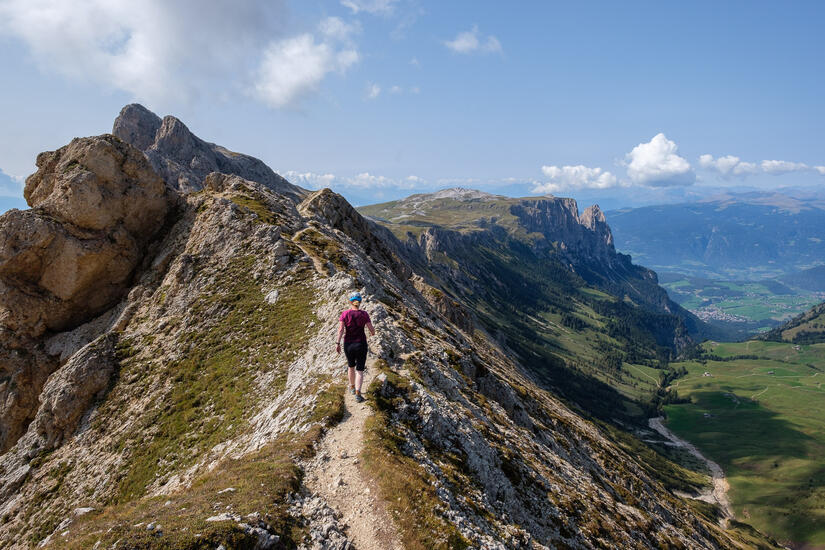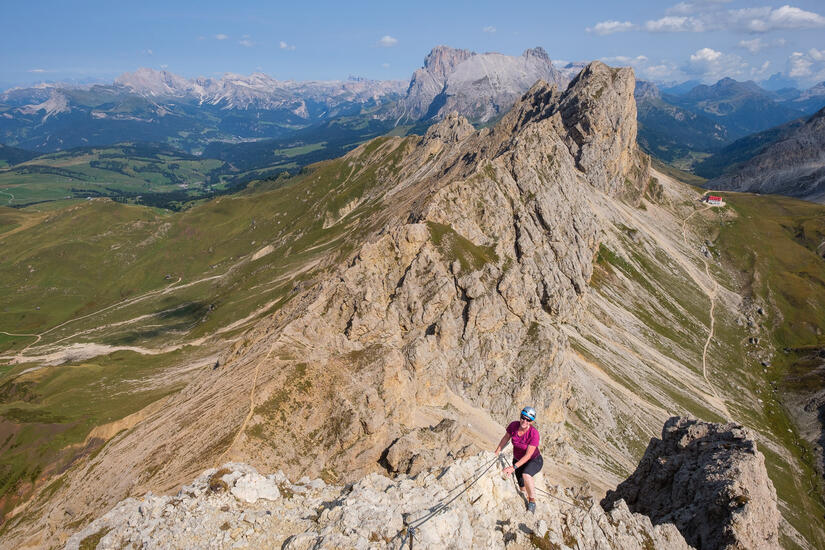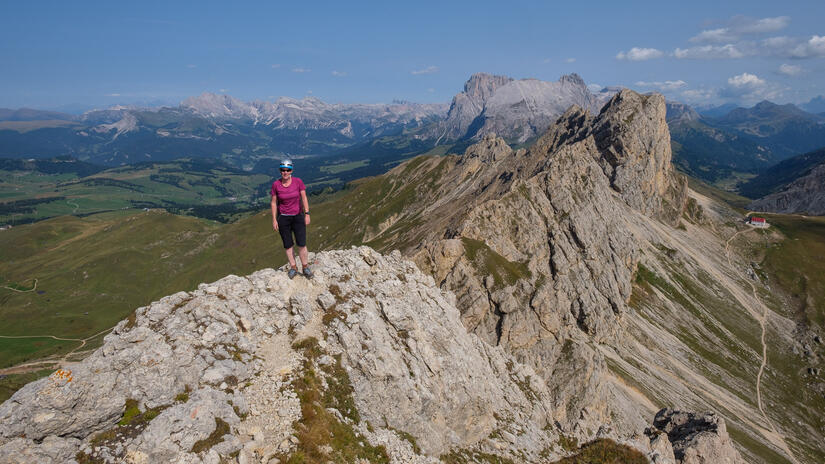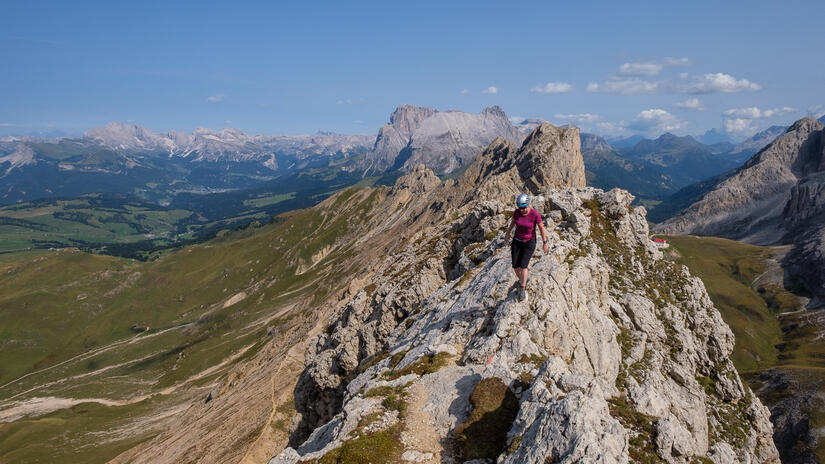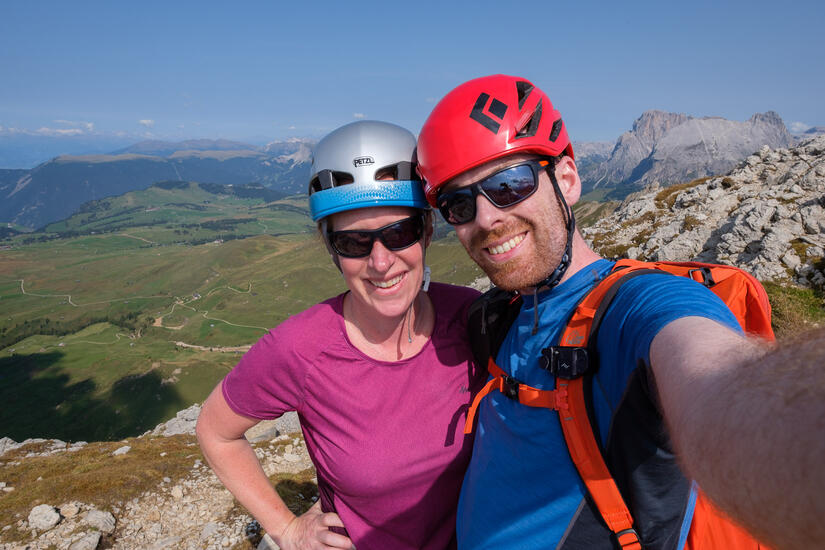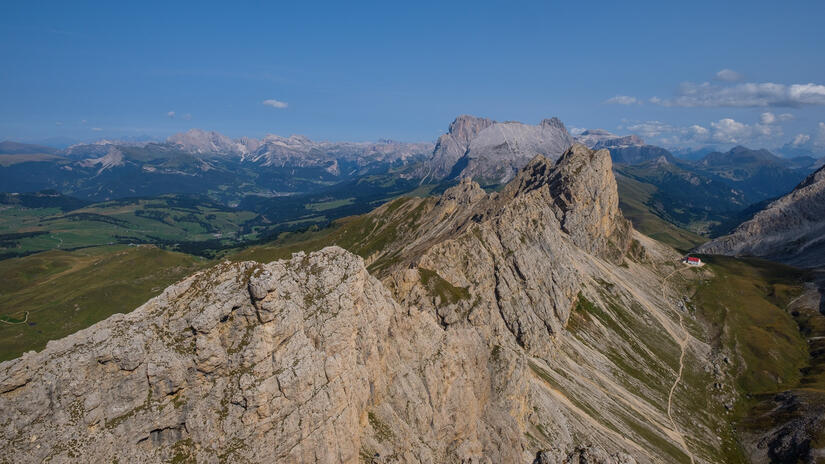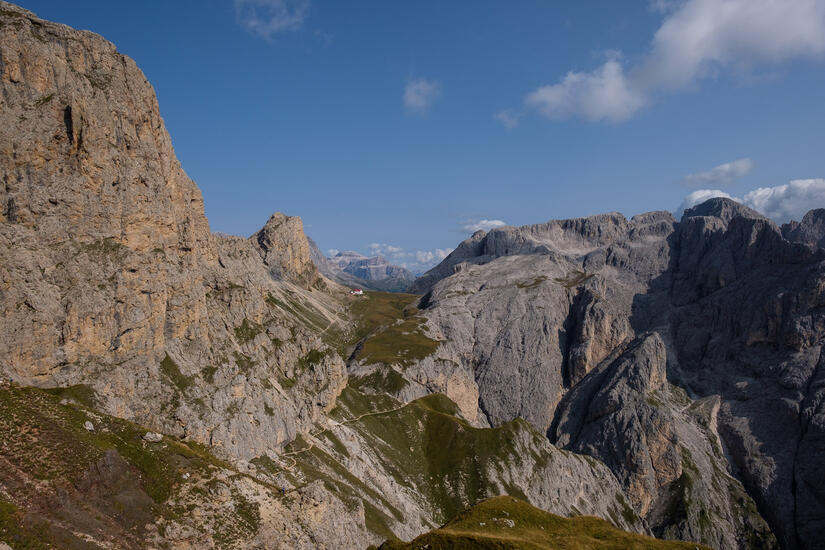 Total distance:
14.33 km
Max elevation:
2615 m
Min elevation:
1509 m
Total climbing:
1407 m
Total descent:
-471 m
Download file:
Senitiero Massimiliano.gpx