On our second day from the Rifugio Alpe di Tires we were going to do the Laurenzi-Molignon via ferrata, which crosses the impressive ridge which you look at as you walk up Val Duron.
The description in the Rockfax guidebooks described it has having lots of poorly protected downclimbing on loose cable, thankfully since the guide has been written the route has been fully re-equipped so it is now well protected with good cable.
After a short approach from the hut we were soon at the start of the cable. The first section was very easy and took us up to a nice section of ridge walking with fantastic views over Val Duron. We also found a surprising bench which was ideally situated, if only it was late enough to have lunch at that point!
We were soon at the start of the proper route, and it certainly did not disappoint on exposure! We spent a significant amount of time scrambling with a massive drop which felt like it went all the way down to Val Duron below us. The new cable meant that it always felt safe, and the downclimbing wasn't too difficult with plenty of cable pulling.
We made excellent time along the route, and then only had to contend with the decent. From the description this sounded awful, but again thanks to the new cable this was much better than we expected and we made good time down it. We thought we had basically finished the descent and had the last 100m to go down to the valley below, however the route had other ideas and we had one final, horrendous, scree gully to contend with. Thankfully it was very short lived and we were soon down in the valley, with just a short walk to the Rifugio Antermoia.
After a quick drink at the Rifugio we started the descent back towards Val Duron, we had quite a lot of height to lose in a short distance so were not expecting it to be very nice. Thankfully we were surprised by a really enjoyable descent due to excellent views and a good path at the start, followed by a descent down into the meadows and a soft path underfoot as we approached the Val Duron track.
A short walk took us out of Val Duron where we narrowly avoided stepping on a snake as it slithered out right in front of us!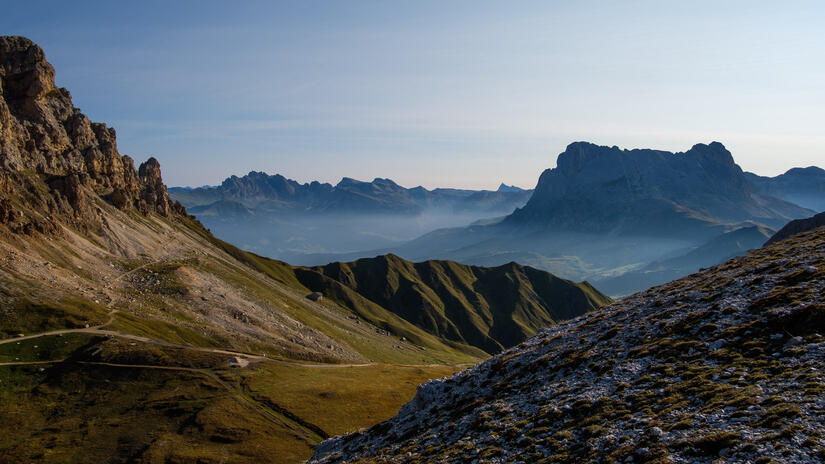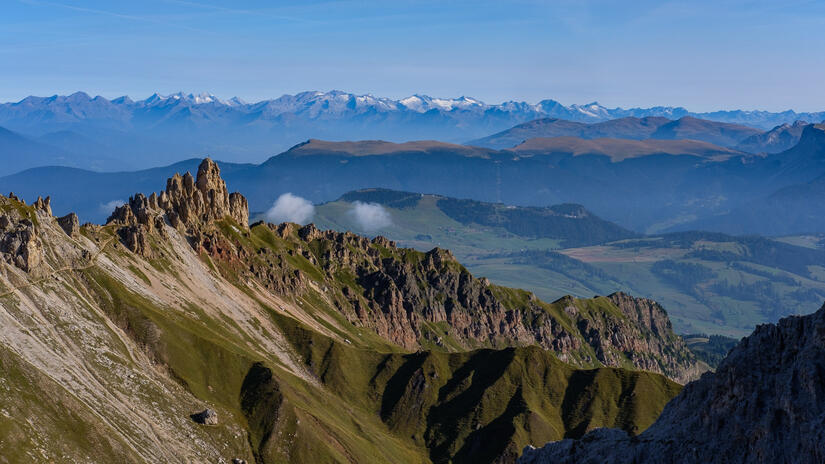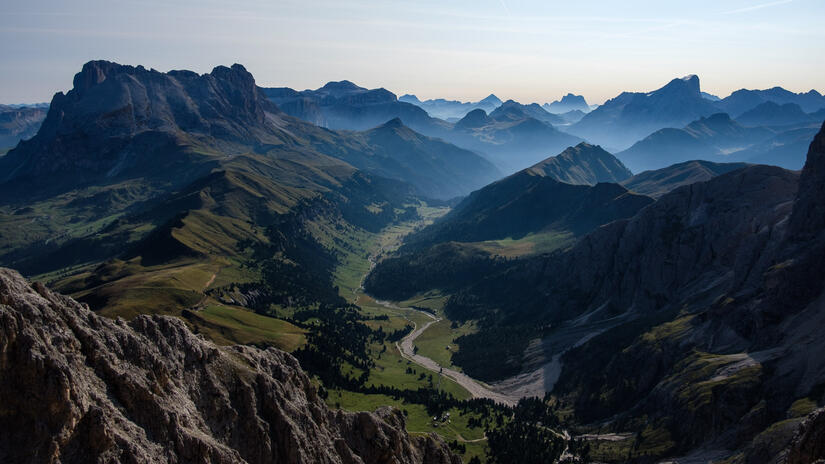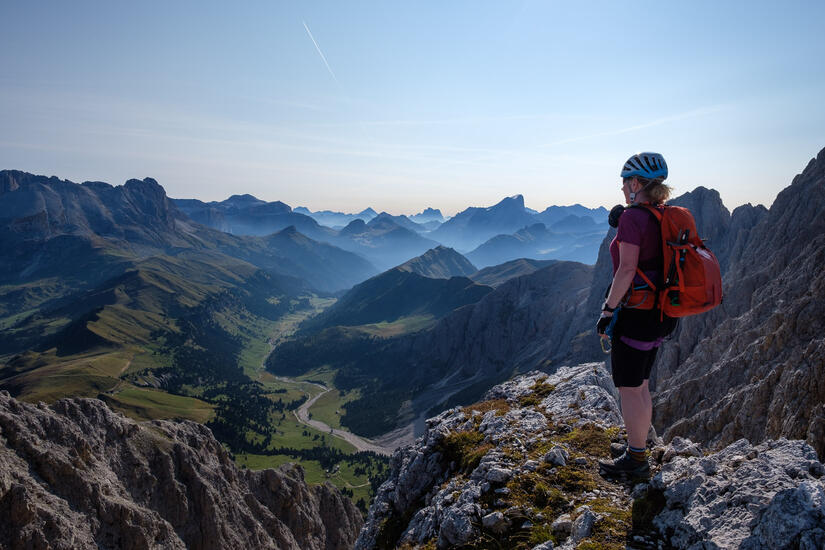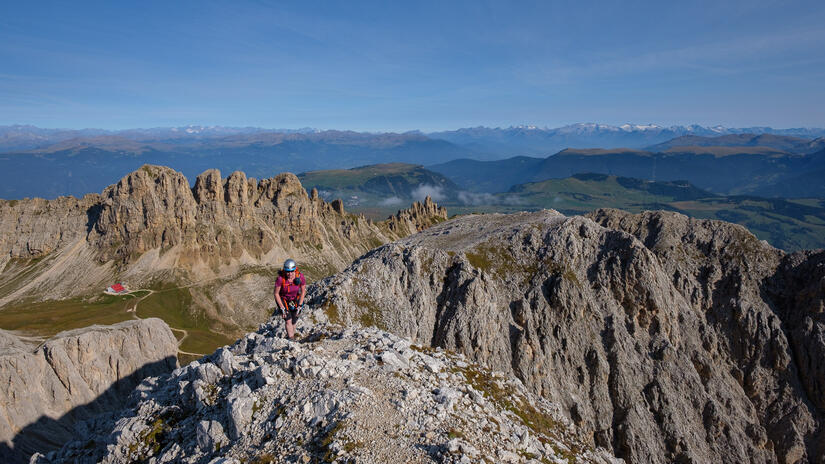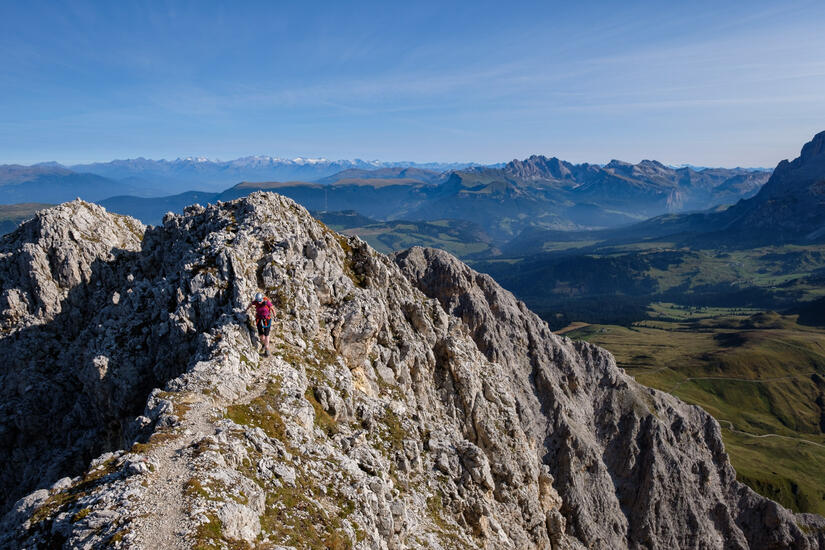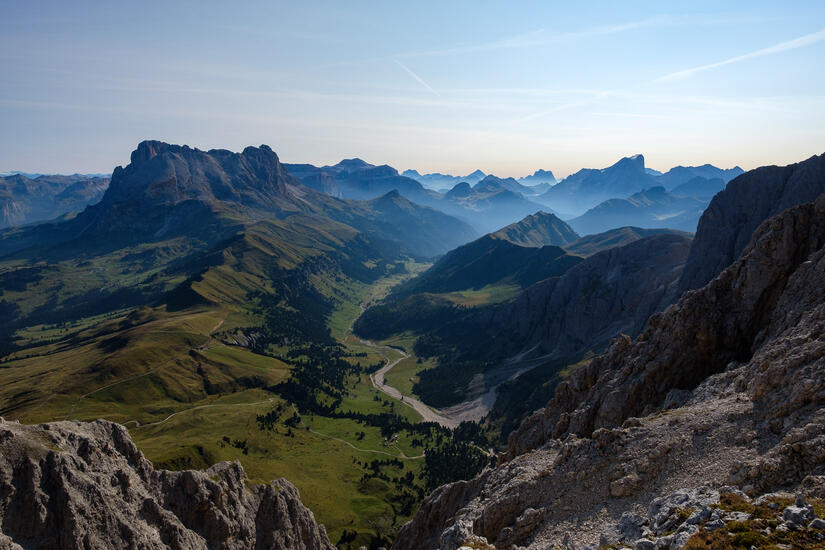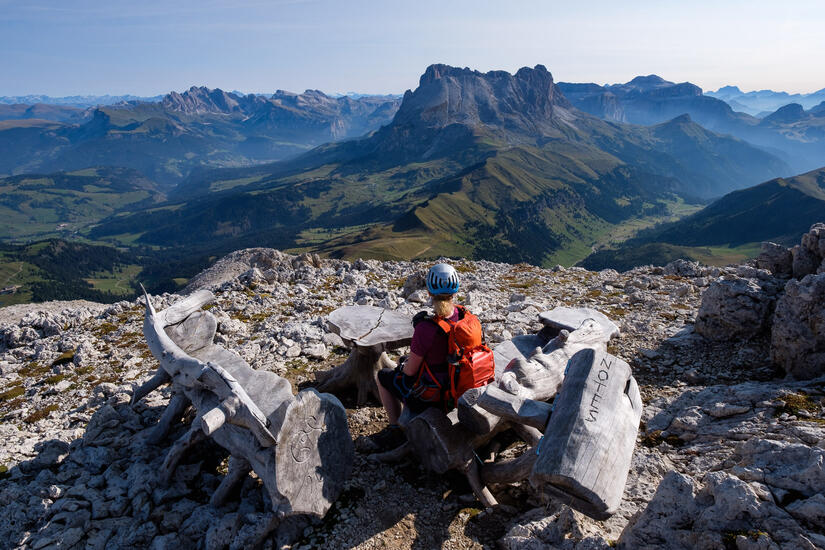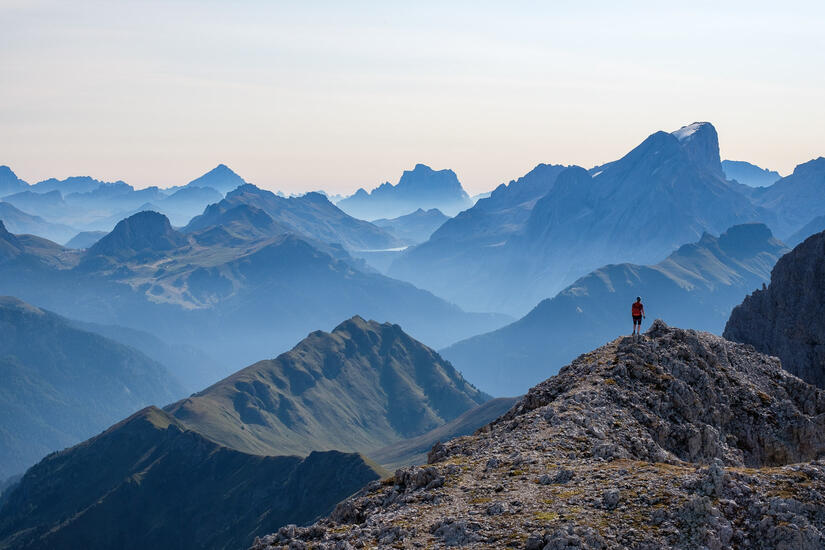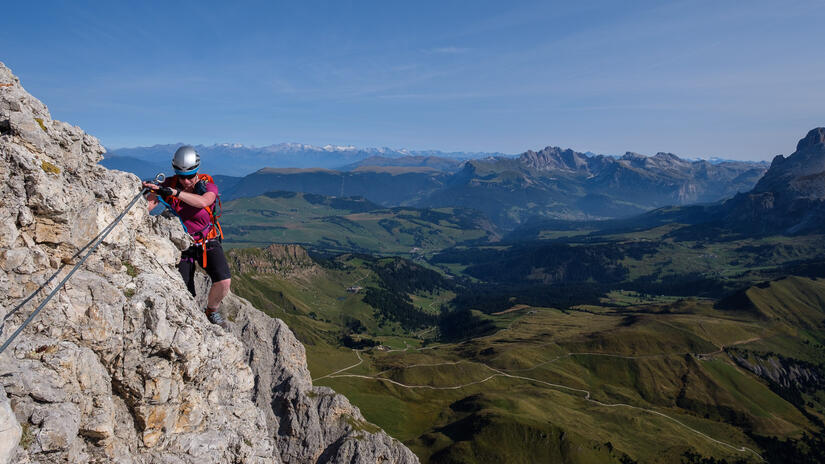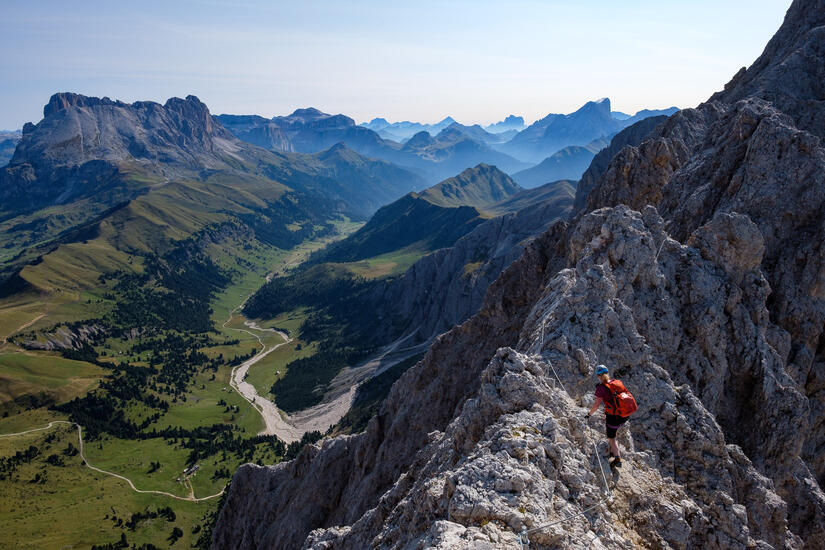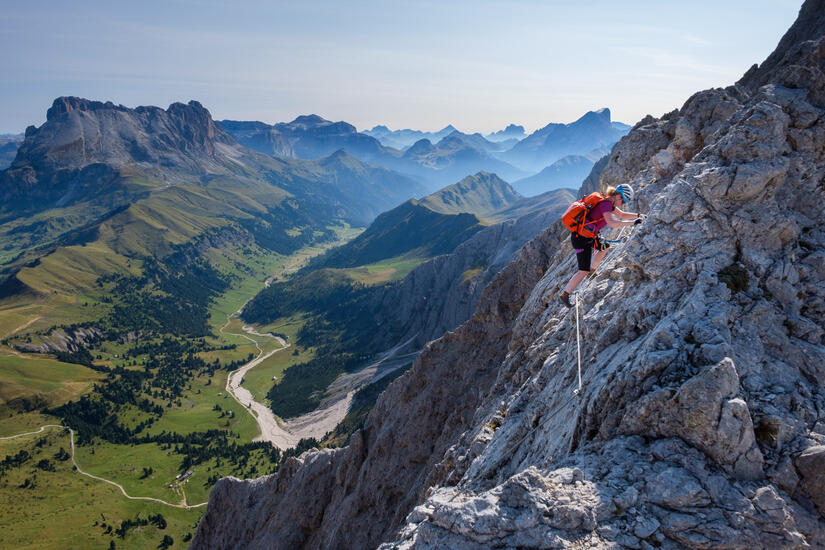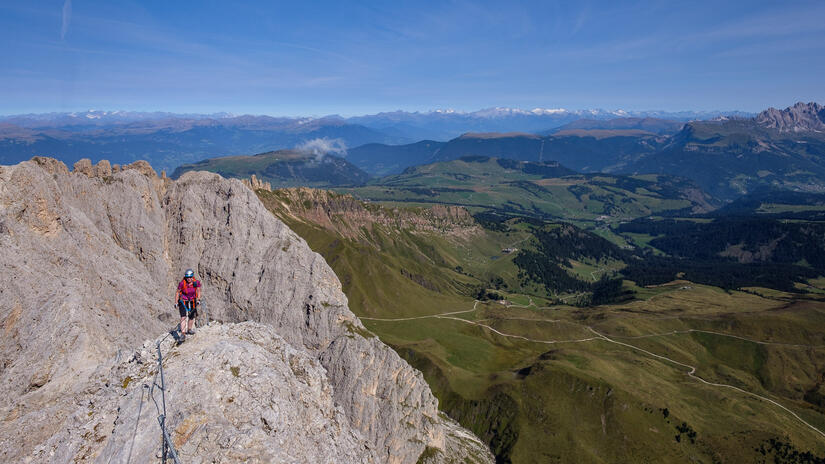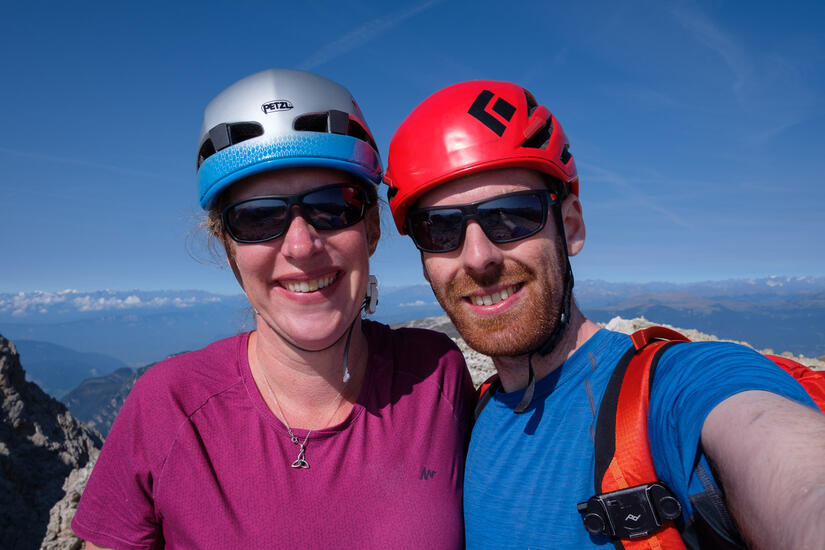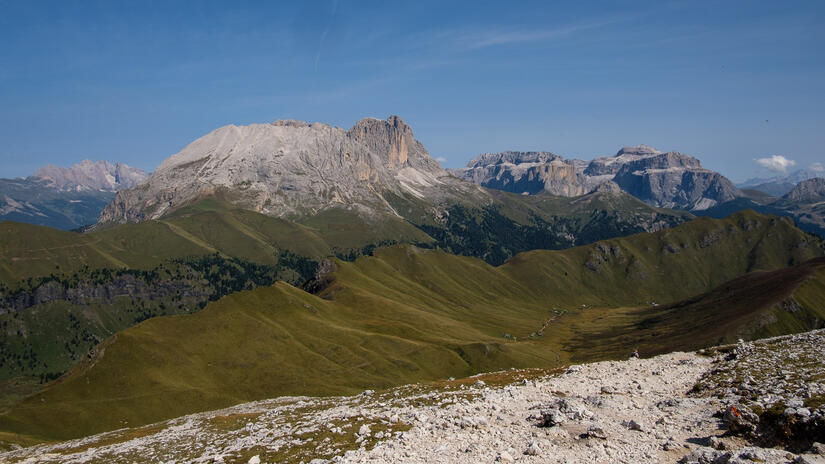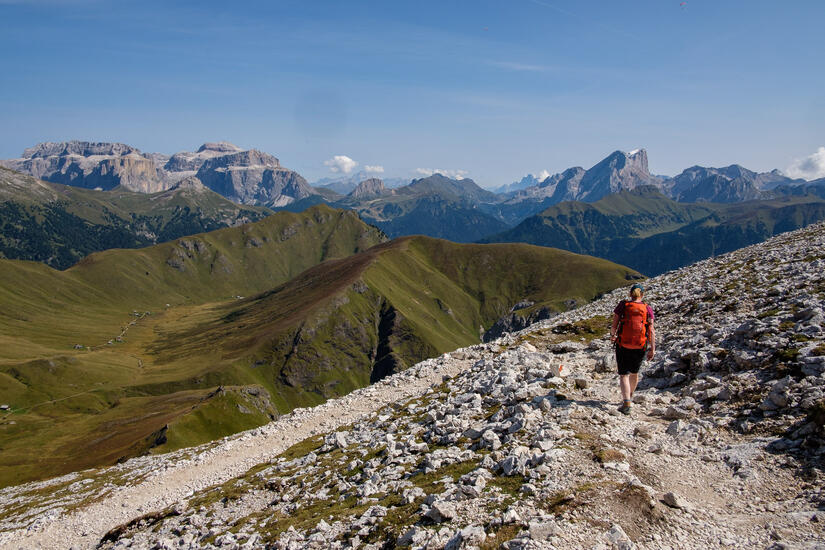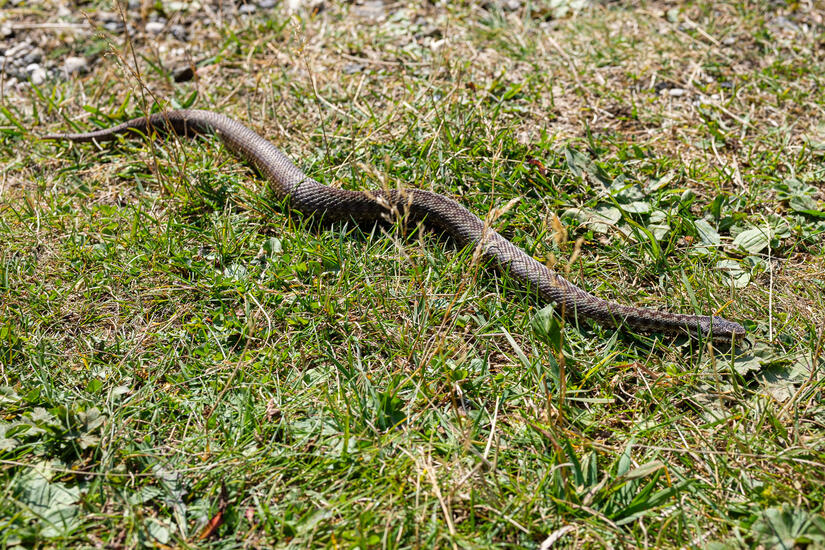 Download file:
Laurenzi-Molignon.gpx