Having moved to Munich last weekend this was my first opportunity to make the most of living an hour from the Alps. Adam and I headed into Austria to the Reintalersee.
As it was a forecast to be a really hot day, and to avoid the traffic we set off very early. Given how hot it was in the afternoon, and how many people were on the klettersteig by the time we finished this was definitely a good idea.
The route had a short and reasonably steep walk in, followed by a fairly steep start. Unfortunately the route involved lots of 'cable pulling' rather than rock climbing, but it was still enjoyable with excellent views.
As it was our first route in a while we decided not to go for the hard "E" variant and just to stick to the normal route. This meant we were able to enjoy a lovely traverse in an outstanding position with fantastic views, which as made even better as it was in the shade!
Soon we harder route rejoined our route and we just had one final section to do, which again was fairly strenuous to start and involved pulling on the cable. We were shocked to find someone descending the route on a busy Sunday as we got to the top.
After a quick bite to eat we made a quick descent back down to the lake for lunch and a swim to cool off before heading back to Munich. I am now looking forward to the endless fun I am going to be able to have so close to where I live!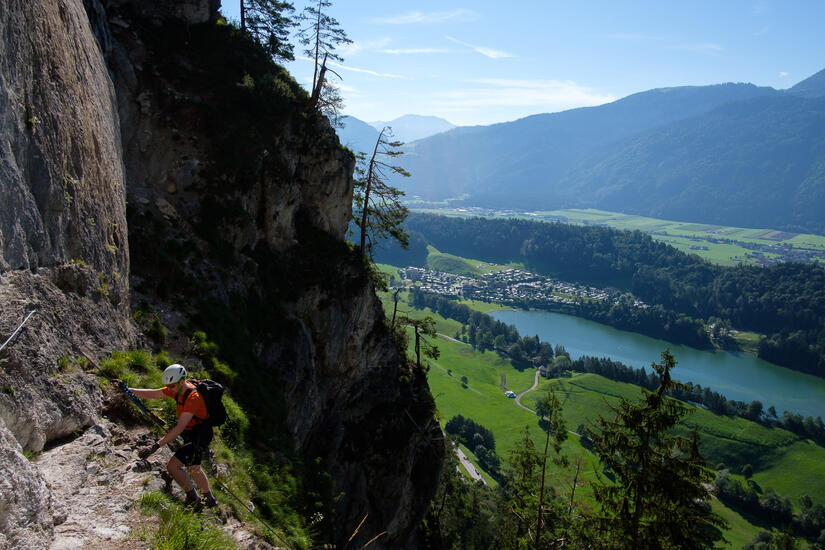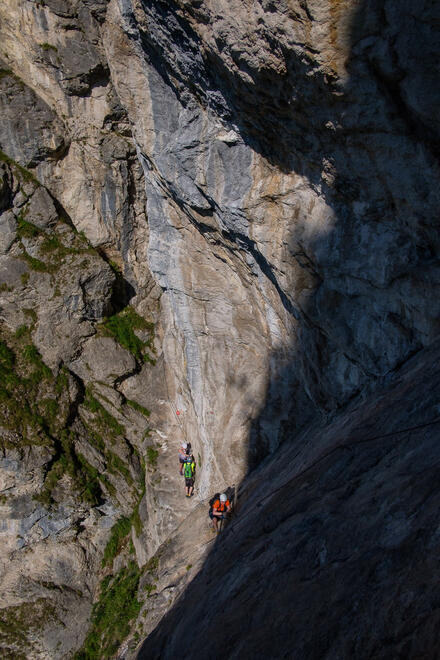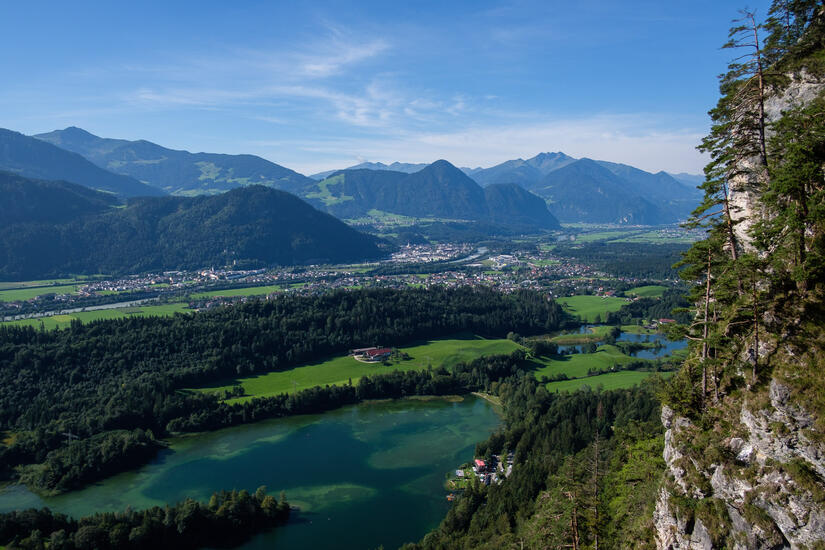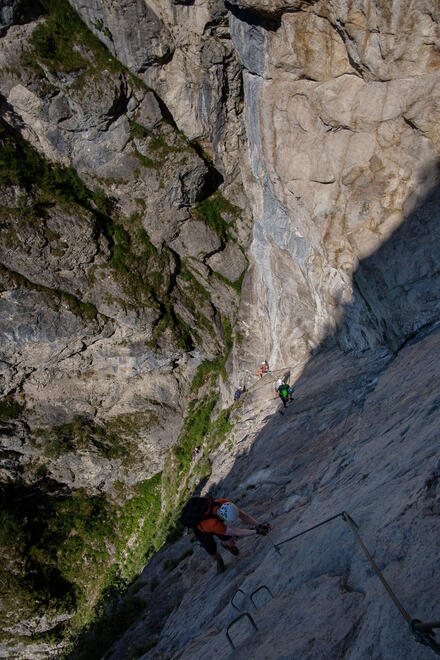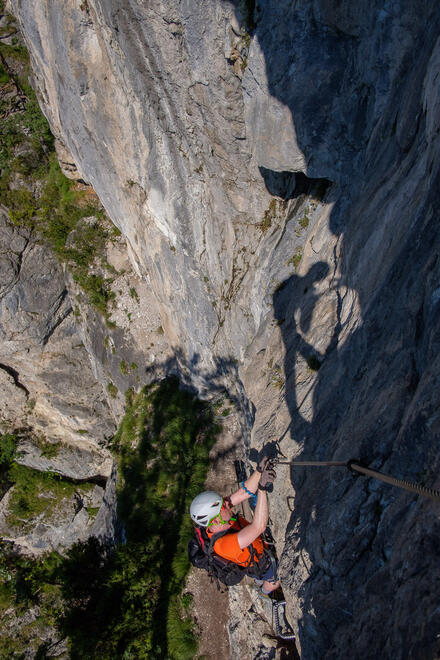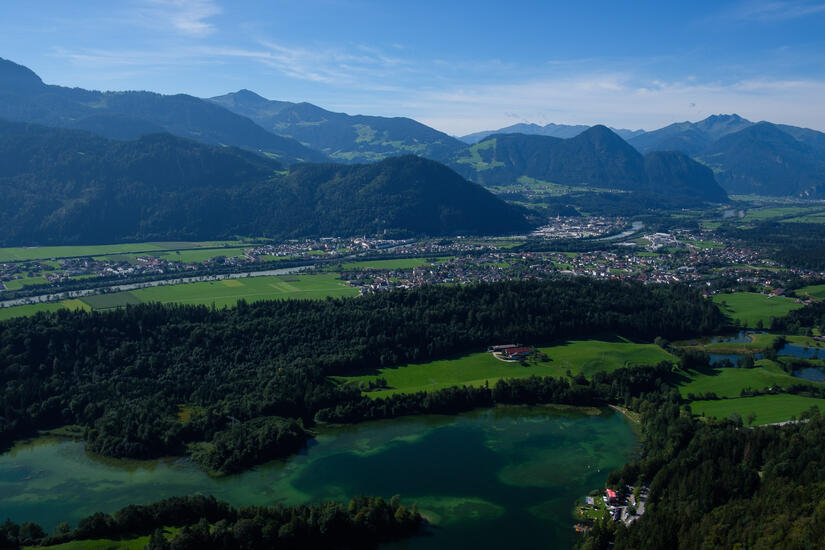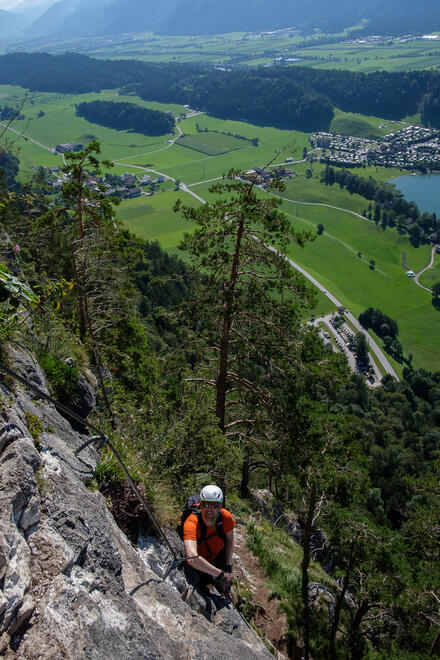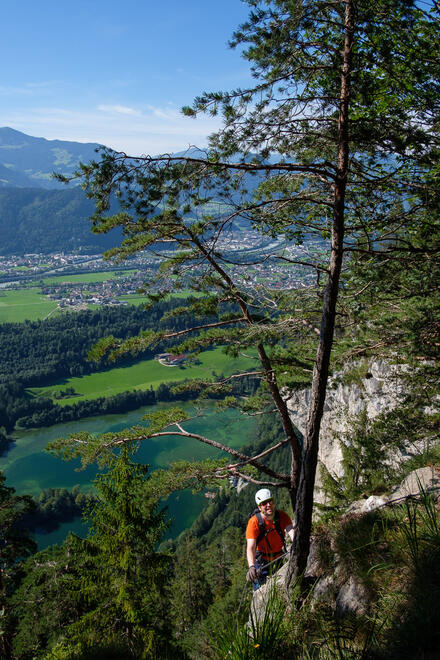 Total distance:
5.1 km
Max elevation:
976 m
Min elevation:
573 m
Total climbing:
420 m
Total descent:
-411 m
Download file:
Reintalersee_Klettersteig.gpx