Due to a poor forecast which was marginally better in the afternoon we had planned for a lie in followed by a short day. However the weather turned out to be much better than expected, so suddenly on route to our planned outing we changed our mind as we drove past the Fannichs and decided to have a big hill day. Normally it would not be possible or sensible to head out on an 8 hour hill day at 1:30 in the afternoon, however thanks to it being the end of may in the far north of Scotland, the sun doesn't set until 10pm!
The vastly improved weather forecast turned out to be wrong, but we still had an excellent day. We set off in the sun and made good time up to the first Munro, however on the climb up a shower passed through which caused us to put our waterproofs on, and they remained on until the end of the walk.
We had fantastic views for a lot of the time, however as we got to the summit of A' Chailleach a horrible hail storm was passing through. This meant we couldn't see much due to a combination of cloud and hail! The walk to Sgùrr Breac was fantastic with excellent views out to the far north west, An Teallach, the Fisherfield and the Torridon hills.
When we got down to the next col we had a decision to make about if we headed back down the valley, or continued back up for another three summits. We elected to continue and climbed the very steep grassy slope, in the rain. Thankfully as we got to the summit of Sgùrr nan Each the weather cleared and we had yet more beautiful views.
Unfortunately the same cannot be said for Sgùrr nan Clach Geala as we made the long pull up to the summit we also ascended into the cloud. As we descended the other side we enjoyed atmospheric conditions thanks to sunlight poking through the clouds.
Despite our increasingly weary legs we made good time to the final peak of Meall a' Chrasgaidh. The descent was very steep but we made surprisingly good time back down to the stalkers path and the easy walk back to the van.
Unfortunately at 10pm it is hard to find anywhere that is open for dinner, so we had a cold dinner while driving to our destination for the night.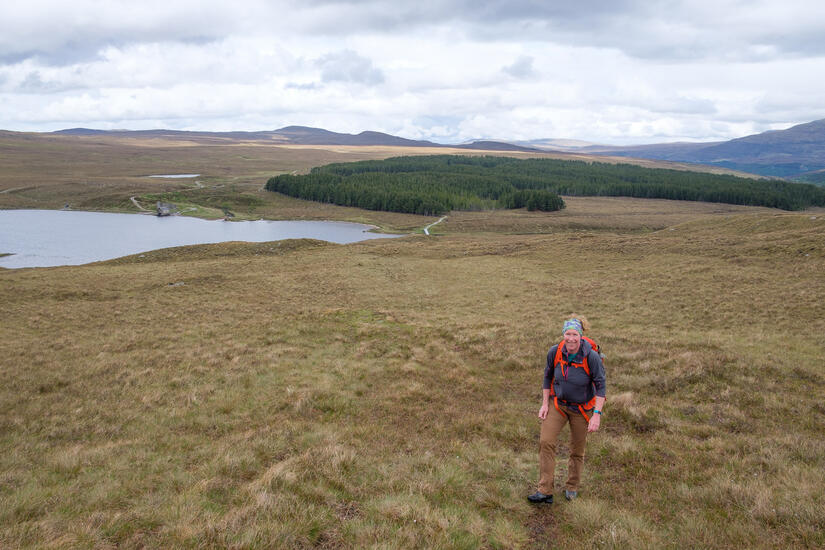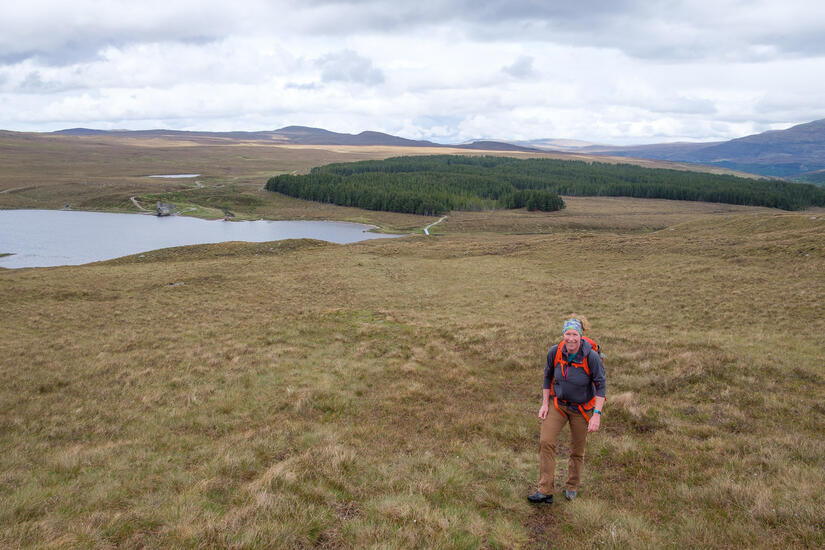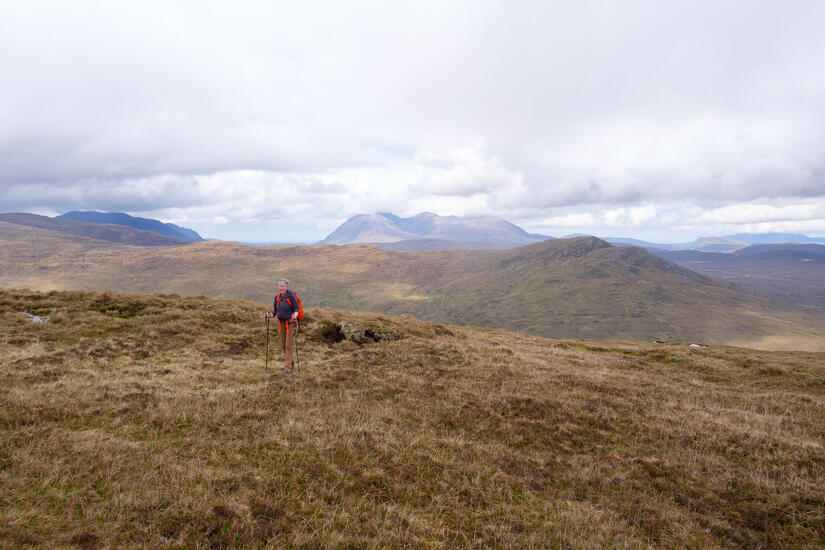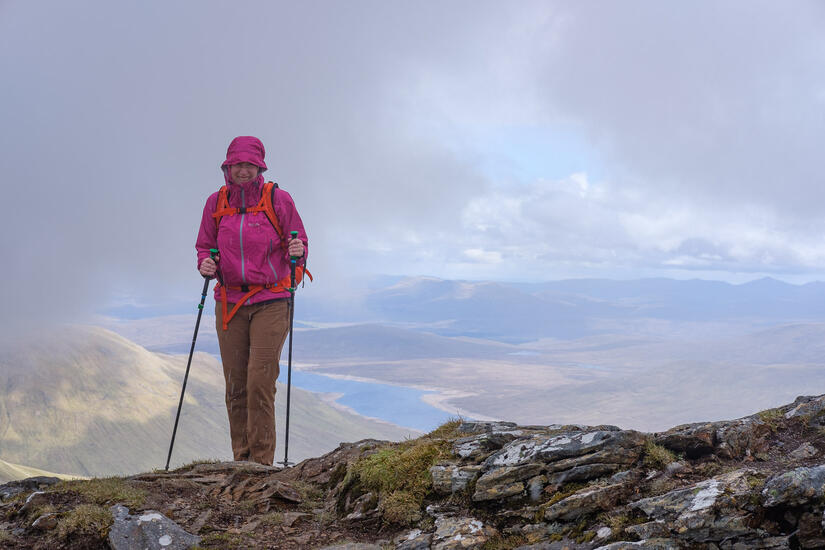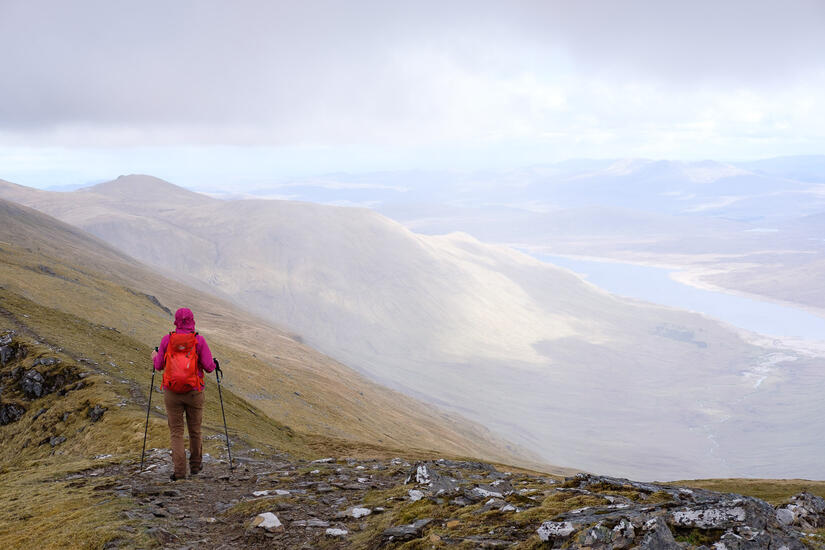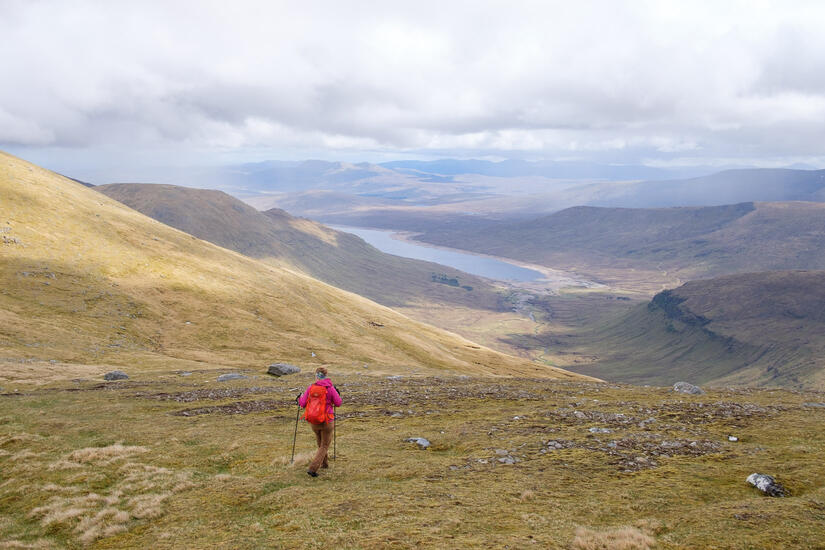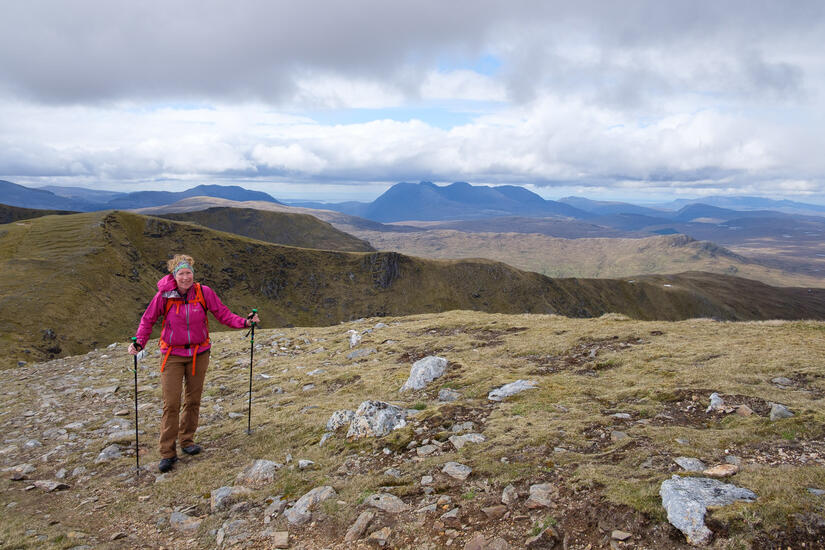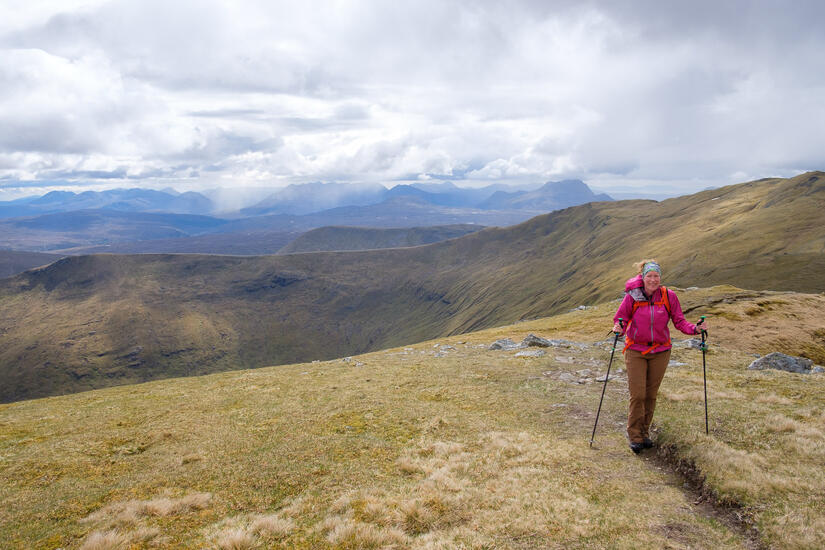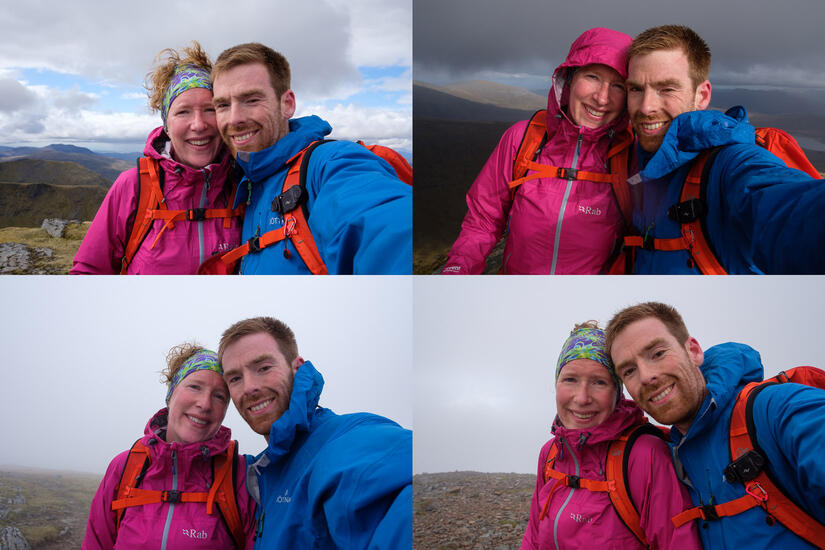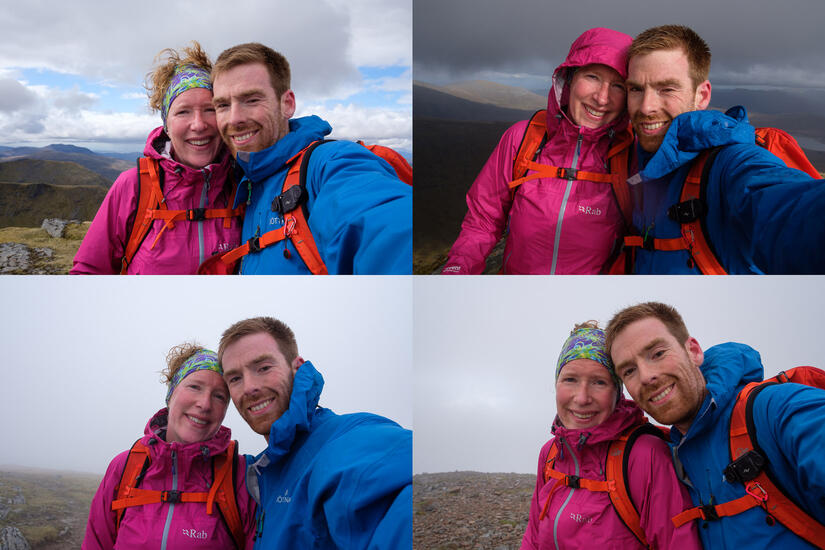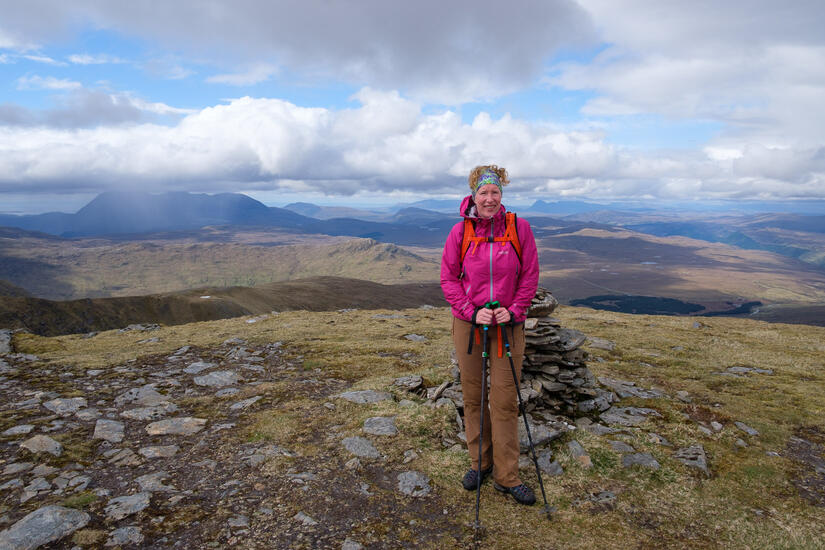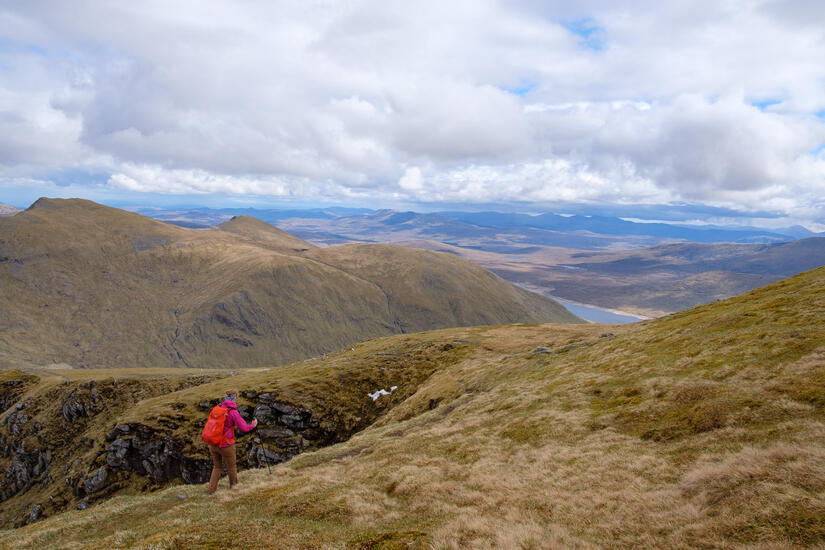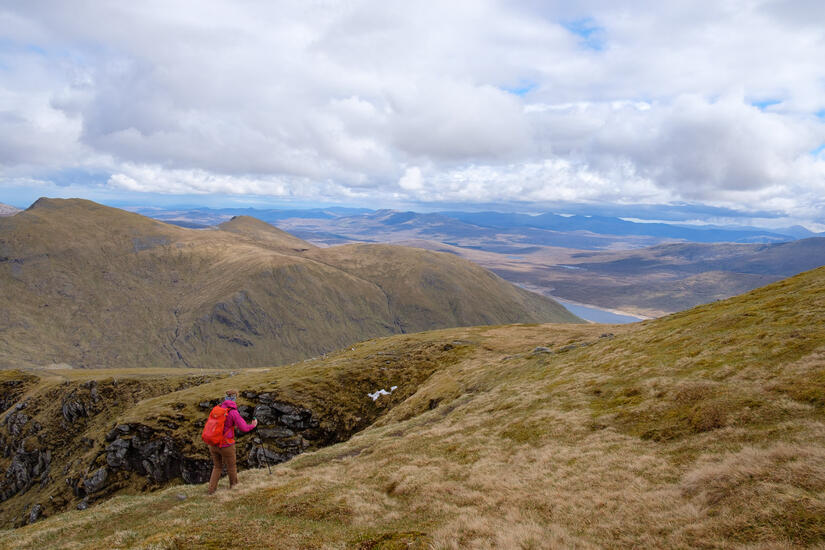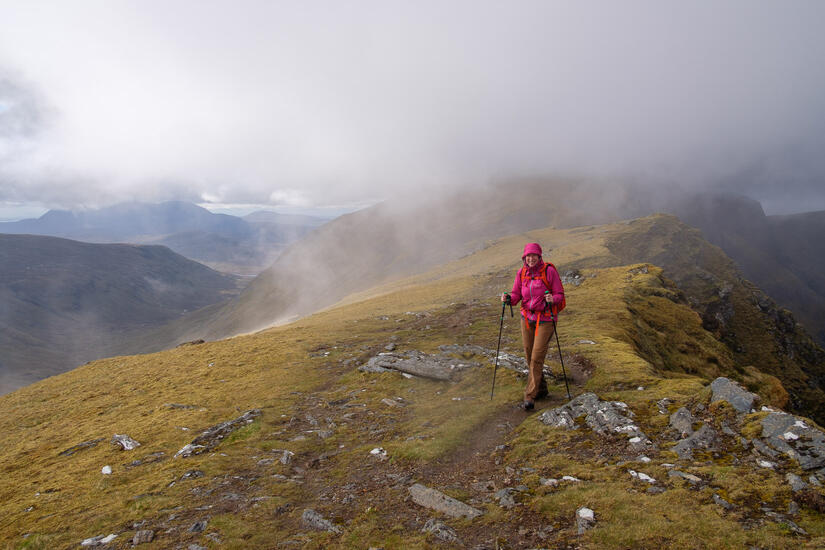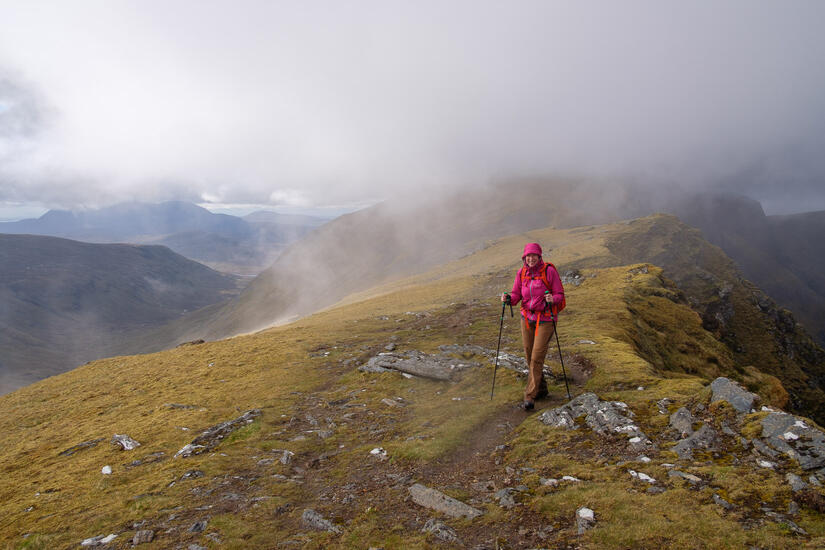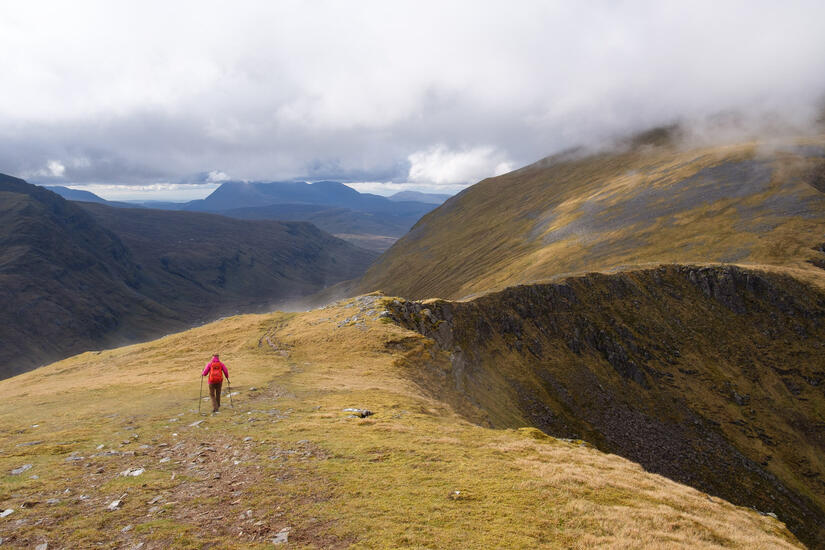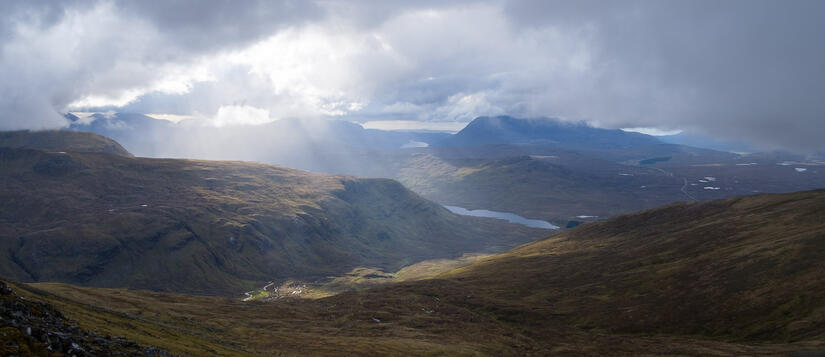 Route Map
Total distance:
22.7 km
Max elevation:
1073 m
Min elevation:
251 m
Total climbing:
1785 m
Total descent:
-1783 m
Download file:
Western_Fannichs.gpx